How would you like to have a free and legal TV streaming service that offers you more than 200 live channels and an extensive catalog of vintage movies and TV shows? Over Twenty-two million users have chosen it as their preferred source of entertainment since 2014, and it's now available for you as well. We're talking about Pluto TV, of course! Pluto's TV aesthetic idea is to give you the closest possible experience to actual TV, at any time, with a single click.
But as happens with most of the internet's legal streaming services, Pluto TV's business model has a strong geolocation component. The platform can offer its content only in those countries for which it has negotiated a copyright agreement. Therefore it's not online everywhere. So far, you can use Pluto TV from the UK, Canada, Australia, and a handful of other countries. Or can you? A top-notch VPN service will enable you to see Pluto TV wherever you are in the world, and that's what this article will show you. Keep reading!
How to watch Pluto TV online – The quick guide
With the following three quick steps you can access Pluto TV from anywhere in the world. Follow these if you don't want to wait any longer:
Get a fast and reliable VPN subscription. NordVPN is our number one recommendation here.
Download VPN and log into your account.
Select a US VPN server from the list, connect, and go to https://pluto.tv/ to start enjoying all the nostalgic series and movies you wanted!
That's all it takes. Want to learn details on accessing Pluto TV worldwide? No problem. We tell you about it all in this article below.
I can't get Pluto TV in my country. Why?
Pluto TV is not available in every country in the world. As we write this article, you can have the whole Pluto experience out of the box only if you're in the United Kingdom, Australia, a few countries in Western Europe, and a region in Canada.
So why is Pluto TV not available in every country if it's free? The answer is: because it's not only free, it's also legal. So Pluto has to worry about distribution rights and regional copyright ownership for every title in their catalog and every channel they broadcast.
Pluto is a content distributor (and so are Netflix, HBO Go, Disney Plus, and the rest). So it has to "distribute" its content according to the copyright laws prevalent in every country it serves and the copyright agreements it has achieved with the copyright holders. So if Pluto is not available in your location, it's because it has not secured the legal rights to stream its content where you live. The company says that this is a work in progress. Its leadership is in ongoing negotiations to expand significantly during the next few months. If you want to know more about the site's status in your country, you should check the website frequently for news.
So that is why you can't see Pluto TV in your country. But there's no need to despair. Pluto could come online for you soon if your location is in the site's expansion plans. And even if it's not, you can still use a VPN to enjoy the fully-featured Pluto TV experience wherever you live!
So how do I see Pluto TV from anywhere in the world?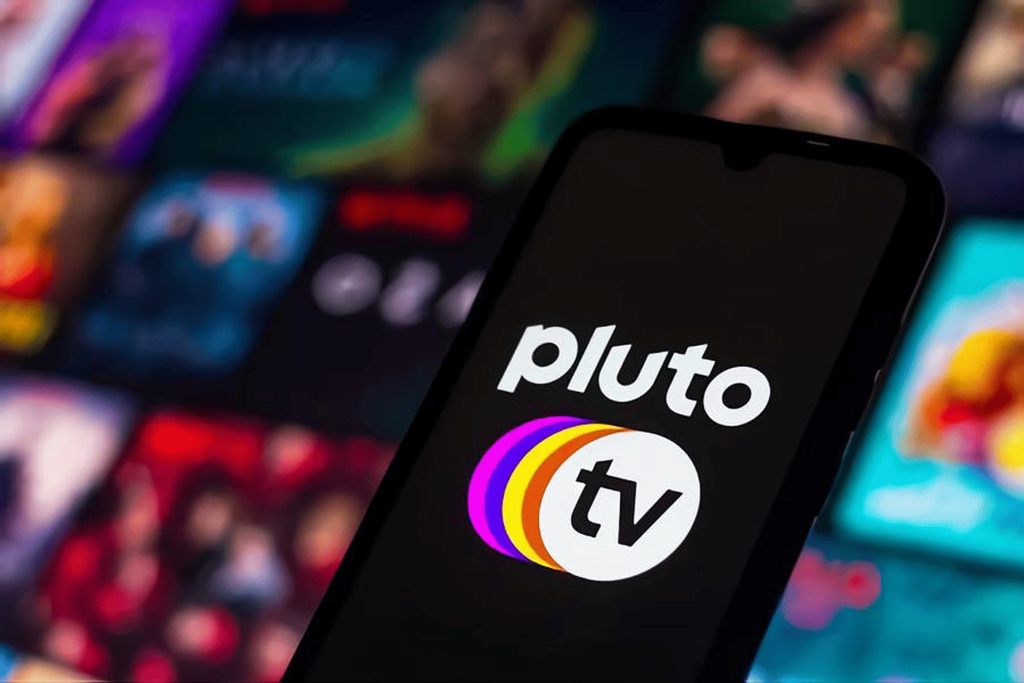 You can see Pluto TV from any location in the world using a good Virtual Private Network (VPN). Yes, it has to be an excellent commercial dedicated VPN service, which means no, you can't use a free VPN (more on that later).
So what is a VPN, and why does it work? A VPN is a digital network that performs two tricks on your behalf. First, it encrypts all the traffic (incoming and outgoing) from the device or computer you connect to the network. Second, it routes all of your traffic through a server in the network.
It means that whatever site you reach through your VPN doesn't know who you are or where you are. All they see is the incoming connection from the VPN server, and it assumes that its location is yours. The second trick is all about IP addresses. Your VPN hides your IP address and shows the world a new IP number as if it was yours, but it's the VPN's.
So having your traffic encrypted is excellent, and it improves your online security. Still, it has nothing to do with unlocking Pluto TV. IP spoofing, however, has everything to do with it. Since you know that Pluto TV is available in some countries and you will also know that your VPN provider has servers in those countries, connecting to Pluto through one of those VPN servers will persuade it that you're in the correct region. Thus, you will enjoy the complete Pluto experience as if you were in the UK.
Do you have a VPN already? Go ahead and try! Pick a UK VPN server from your network and see what happens when you load the Pluto TV website!
Are you not very knowledgeable about VPNs? Or do you have a VPN service that is not doing the trick so far? No worries, we've got solutions for you in either case.
First, we will tell you our five simple steps to see Pluto TV in detail.
Unlocking Pluto TV in five simple steps
So here is our simplest and quickest guide to watching Pluto TV from wherever you are if you're in a hurry and want just the gist of it. For a more detailed guide, see other sections in this same article.
Get a VPN service. A premium one. Please stay away from free VPNs. So be ready to spend a little money on a top-notch VPN like NordVPN.
Download and install the VPN client that your brand new VPN has on offer for whatever device or operating system you intend to use.
Launch your VPN's software. Use your credentials to log into the network.
Pick a server among your VPN's server list from Australia, the US, or the UK.
Start watching Pluto to your heart's content!
Yes, it's that simple. But like in any other recipe, the outcome works only if you get the right ingredients. So, for example, you need to have a good VPN to pull this trick off. And by good, we mean a VPN whose connection speeds can support an HD video stream, that has fast servers in the correct locations, and that keeps changing its IP addresses so that the video streaming industry can't ban it.
So not every VPN will work. Not even every excellent VPN will work! Remember that some VPNs prioritize security over transfer speeds. Those are great to ensure your anonymity and security, but you can't stream video with them.
Also, there is an ongoing war between the world's most extensive video streaming services and the world's best VPNs. The streamers are aware that VPNs can bypass their blocks, and they hate it, so they invest many resources in thwarting them. On the other hand, VPNs know they need to keep one step ahead to remain relevant, so some specialize in bypassing geolocation blocks, censorship, and things like that. It obviously follows that if your VPN is one of the leading unblocking services, your Pluto TV experience will be much better.
We know that the VPN market has expanded dramatically in recent years, so how can you know which VPN is the right one for you? Don't worry. We have done all the testing and the homework, so you don't have to. So just sit back, relax and keep reading; our next paragraph will tell you all about the best three VPNs for video streaming.
Top 3 VPNs to watch Pluto tv outside the UK and US
1. NordVPN

With a huge server network spread across 60 countries, NordVPN ensures that you always get a viable European IP address to stream Pluto TV anywhere hassle-free.

5,400+ servers in 60 countries

Supports P2P sharing

AES-256-bit encryption

Automatic kill switch

Double VPN feature

Boasts Quick-connect feature

Allows up to 6 simultaneous devices

DNS/IPv6 leak protection

30 days money-back guarantee
Pros
Top-notch privacy and security features

Does not keep logs

24/7 live chat support
Cons
Double VPN slows the servers
Our staff keeps putting a lot of VPNs to the test depending on the goal we are seeking or to the particular task we have at hand. But, again and again, we have found that NordVPN outperforms everybody else, whatever the purpose you have in mind.
NordVPN's server network is probably the largest one on the internet. Therefore, the speeds in the network are more than what you will need to support the Pluto TV HD video streams. Also, the connections are stable.
This VPN offers so many helpful additional features that it's still a very cost-effective option even at an average price for the industry.
Privacy is a primary concern with NordVPN. Every server is RAM-only so that no logs can remain saved on any permanent media. Also, the provider has the most advanced VPN protocols on offer (NordLynx). In essence, it's a step ahead of the competition in almost every possible way.
---
2. ExpressVPN

Its widespread network spanning 94 countries, ExpressVPN offers fast-speed, stealth, and robust servers from almost every country where Pluto TV is available.

3,000+ servers in 94 countries

AES-256-bit encryption

DNS/IPv6 leak protection

P2P optimized servers

Network-lock feature

TrustedServer technology

Split tunneling

Allows up to 5 simultaneous devices

30-day money back guarantee
Pros
Really fast speed

No-logs policy

Unblocks many streaming sites
Cons
Limited simultaneous connections
ExpressVPN is a top choice for VPNs in any category, but it's especially well-suited when video streaming is involved. The VPN network includes a large number of US-based servers. Every server is reliable and fast, and this is the provider whose connection speeds are the best in the industry.
So this vendor will unlock Pluto TV for sure, but it also works with Peacock TV, BBC iPlayer, Channel 4 on Demand, Netflix, Disney Plus. If a video streaming website can be unlocked, ExpressVPN can unlock it.
Also, in ExpressVPN, video streaming is not merely one of the many tasks the VPN can do. Instead, this service has developed and deployed its own streaming functionality to ensure the smoothest possible experience for every user.
This is a VPN that keeps no logs, boasts RAM servers only, owns an extensive server network, is based in a privacy-friendly jurisdiction, and is one of the biggest names in the VPN world.
You can't go wrong with ExpressVPN; it's as simple as that. However, you will notice that this wasn't our top choice –that's NordVPN. That's because ExpressVPN's monthly fee is higher than the average and the user interface is not the friendliest around.
---
3. Surfshark

The most budget-friendly VPN provider that lets you watch your favorite Pluto TV media by offering multiple servers from UK, US, and other permitted countries.

3,200 servers in 65 countries

AES-256-bit encryption

P2P support

MultiHop mode

DNS/IPv6 leak protection

Automatic kill switch

Camouflage Mode

Allows unlimited simultaneous devices

30-day money-back guarantee
Pros
Affordable long-term plans

Excellent speeds for streaming

Zero logging
Cons
Speeds lacks on some servers
Surfshark's reputation is nowhere near as excellent as our previous two choices because it's only been around for a couple of years. However, in this short period, Surfshark managed to make a name for itself and seriously disrupt the VPN industry on top of that. The trick for Surfshark has been offering a top-notch service that can match ExpressVPN in most respects at a fraction of the price.
So this VPN is a good option for streaming; it's speedy, reliable, and probably the most cost-effective VPN service out there — and it allows for an unlimited number of devices to use the network concurrently with a single account.
So if you are on a budget but don't want to sacrifice performance, security, or versatility in your VPN, Surfshark is the provider to go with.
---
Can Pluto TV detect VPNs?
That is an excellent question. But, unfortunately, we can't give you a definitive answer, as only the Pluto TV staff could have an idea of where they stand on that.
However, we can posit an educated guess, and our best guess as of now is that no, Pluto TV can't tell if you're using a VPN to connect.
We believe this because as we ran trials to write this article, we could unlock Pluto with every VPN. Of course, we shouldn't expect this to last for very long, but if Pluto TV were working hard to prevent VPNs from unblocking its geolocation blocks, then at least some VPNs wouldn't work. Also, we couldn't find any complaints from VPN users about the inability to see Pluto VPN.
So no, we don't think that Pluto TV can detect VPNs for the time being. But as the service grows in popularity, the administration is bound to try and do something about VPNs as Netflix does, which is why you should choose a top VPN anyway.
Things to watch at Pluto TV
Pluto TV has been curating its catalog for about eight years so far, so it's had the opportunity to put together a fantastic entertainment offer.
Apocalypto and Shaft are there among the classic show list. But there's a whole British TV section that includes Doc Martin, Shameless, Midsomer Murders, and Classic Dr. Who episodes. Dr. Who has its own channel, so if you are up to fight the Daleks, you'll have plenty of content to binge-watch!
Other thematic channels include Star Trek, Stories by AMC, and CSI.
We're giving you the tip of the iceberg. The platform includes more than 200 channels, and it's free. So you're bound to find plenty of movies or shows to enjoy thoroughly.
Conclusion
Pluto TV is probably the best free web streaming site out there because of the video quality and variety it offers. So if you're looking to "cut the cord" from your cable company, then Pluto TV is definitely one of the resources you'll need to have –but not the only one.
Why not the only one? Because there is still plenty of content that you can only find (legally) in HBO Max or Netflix and that Pluto TV can't match. But the great advantage about Pluto is that it fits in with any cord-cutting plan and with every budget because it's high-quality and free of charge.
So now you know! It doesn't matter where you live; a good VPN will put Pluto TV within your reach. And it will increase your personal digital security, safety, and anonymity at the same time.
FAQs
Pluto TV is free indeed. It charges no fees, but it makes money from visual ads. As a result, the experience of viewing Pluto TV resembles the good old-fashioned TV experience very closely. Because that's the company's business model, you can't disable the ads, unfortunately.
Yes, Pluto TV is available in some European countries — the UK, Austria, Germany, and Switzerland. And in the rest, you can still see it using a VPN.
Pluto TV officially serves the Canadian audience so you can see Pluto TV there. But you will still benefit from a VPN in Canada because you'll find that the Canadian catalog in Pluto VPN is smaller than it is in the US or the UK.
Yes, there are many! Pluto TV has apps for iOS, Android, Roku, Samsung TV, and Amazon Fire TV.
Yes! There are several sports channels on the platform, and you can watch Fox Sports, NFL TV, MLS, Winter Sports, and Pluto TV Sports.
Yes, this video streaming platform is 100% legit, as ViacomCBS own it. Furthermore, it's free and ad-supported.