Foxtel Go is a popular Australian-based streaming service that offers a wide range of content from movies, TV shows, and sports. However, you need to be inside Australia to access the service because of geo-restrictions. That means you can't continue watching your favorite show like the Real Housewives of Melbourne if you travel abroad. Usually, you will get an error message telling you that your Foxtel Go account is not accessible outside Australia.
Nonetheless, a virtual private network (VPN) is the surest way to avoid restrictions and access Foxtel Go from anywhere. This article will show you how to do it and much more.
Quick guide to unblock Foxtel Go outside Australia
Is it your first time using a virtual private network? Don't worry, as configuring it with your device is quick and easy. Just follow the guide below.
Go to the official website of your preferred VPN. (ExpressVPN is our top recommendation.)
Download and install the VPN software on your device.
Open the VPN and choose an Australian server.
Connect to it to change your IP address.
Clear your device's cookies and cache.
Launch the Foxtel Go app and start streaming.
Best VPNs to watch Foxtel Go abroad – Quick list
We will give a detailed VPN review later, but you can check the overview below if you are short on time.
ExpressVPN – Our top recommended VPN for streaming Foxtel because of the super-fast servers. Also, it is highly secure, compatible with multiple devices, and offers a 30-day money-back guarantee.
NordVPN – An excellent VPN service to stream Foxtel Go Australia from anywhere. It has great encryption, and advanced features and unblocks Foxtel from abroad.
Private Internet Access – Offers a massive network of servers that bypass Foxtel restrictions globally. Also, it has impressive streaming speeds, but it is based in a privacy-unfriendly location (the USA).
Why is a VPN necessary to watch Foxtel Go?
A VPN will help you unblock Foxtel outside Australia by changing your IP address. Streaming services like Foxtel Go have a mechanism that restricts access to their content if you are outside the Australian borders.
An IP address is a unique address on each internet-enabled device, which shows your location. So, Foxtel will immediately block your connection if it detects you are not within the country. However, a VPN will assign you an Australian IP address, allowing you to access the streaming service from anywhere globally.
Moreover, you may need to use a VPN to avoid bandwidth throttling. Most internet service providers (ISPs) enforce throttling to prevent users from exceeding data usage. Sometimes, your connection can be discontinued when watching Foxtel Go since streaming is data-intensive. However, a VPN will encrypt your traffic, making it impossible for your ISP to track your online activities.
Besides, Australian laws require telecommunication companies to collect users' data for up to two years. That includes everything from IP addresses, emails, data consumption, connection stamps, etc. Yet, the VPNs on this list use military-grade encryption to protect your data from third parties, including your ISP, hence protecting your privacy.
Best VPNs for Foxtel Go streaming today – Detailed list
There are hundreds of VPNs on the market, making it challenging to find the right one. So, after thorough research and testing, we have compiled the top three best VPNs for unblocking Foxtel Go.
1. ExpressVPN

Our top pick VPN for streaming Foxtel GO in or outside Australia. It has blazing-fast servers with water-tight security.

3,000 VPN servers in over 90 countries

AES-256-bit encryption

Web leak protection

P2P (torrenting) optimized servers

Exclusive TrustedServer technology

Kill switch

Zero-logs policy

5 simultaneous devices per subscription

30-day money-back guarantee
Pros
Unblocks Foxtel Go anywhere 

Blazing-fast servers 

Solid encryption
Cons
Slightly expensive subscription packages 
ExpressVPN is the best VPN to unblock Foxtel Go from anywhere. It has been in the game for a long time and even emerged in top 3 in our recent VPN speed test.
The provider operates several servers in several Australian locations, such as Brisbane, Melbourne, and Sydney. It will enable you to get an Australian IP address to unblock Foxtel Go when abroad. It also has over 3000 servers in other regions like Europe, the Americas, the Middle East, Asia, and Africa.
Almost all the servers offer excellent speeds to stream Foxtel Go in HD quality. Also, the VPN provides unlimited bandwidth to enable you to watch your favorite content without glitches.
ExpressVPN will protect your data with military-grade AES 256-encryption. It also uses 4096-bit DHE-RSA certificates, HMAC authentication, and perfect forward secrecy to improve your online security. It will even prevent your ISP from seeing that you are streaming online.
We looked into ExpressVPN's privacy policy to check its logging policy. It clearly states that the provider does not collect or retain any identifiable data. These claims have even been audited by PricewaterhouseCoopers (PwC). Also, it's headquartered in the British Virgin Islands, which does not force companies to gather users' data.
The VPN is compatible with multiple devices, offering apps for Windows, iOS, Android, macOS, Linux, FireTV, and Android TV. Hence, it enables you to stream Foxtel Go on your phone, TV, or computer, whether inside or outside Australia.
---
2. NordVPN

Another top VPN that goes perfectly-well with every task online. It has great unblocking capabilities, so it can unblock Foxtel Go seamlessly everywhere.

More than 5,000 servers in 60 countries

Has servers that support P2P traffic

AES 256-bit encryption

Zero-logging policy

Kill switch feature

6 devices simultaneously

Web protection

Double VPN (multi-hop)

30-day money-back guarantee
Pros
Many servers in Australia

Fast speed servers for streaming 

Robust security features
Cons
The automatic server feature does not always work 
NordVPN is a reputable VPN for unblocking geo-blocks of most popular streaming services, including Foxtel Go.
It has over 190 servers in 5 Australian locations, including Adelaide, Melbourne, Perth, Brisbane, and Sydney. Connecting to any servers will let you unblock Foxtel Go content from overseas. The VPN also has servers in more than 60 countries so that you can access blocked content in other regions.
Most of the servers are super-fast to enable you to stream videos on Foxtel Go without any issues. In addition, the network has tons of servers, so it is unlikely to get slow connections because of congestion. Also, you can easily switch the servers if the speed slows down or you get a disconnection.
NordVPN's privacy policy explicitly indicates that the provider does not store logs that identify users. It has been audited twice by PricewaterhouseCoopers (PWC) to confirm the no-logs claims. Also, the company is based in Panama that has privacy-friendly laws.
The VPN uses OpenVPN as the default protocol, but you can change to Nordlynx (based on WireGuard) or IKEv2/IPsec. It will also secure your Foxtel connections with AES 256-bit encryption and 2048-bit DH keys, perfect forward secrecy.
NordVPN is an affordable premium VPN that offers enormous discounts. You can even test it risk-free with the 30-day money-back guarantee.
---
3. Private Internet Access (PIA)

A well-established VPN service that has extensive server network. With numerous Australian servers in its network, it can unblock Foxtel Go from anywhere in the world.

Over 28,000 servers in more than 75 countries

P2P-friendly servers

AES 128/256-bit encryption

10 simultaneous connections per account

DNS leak protection

30-days of money-back guarantee
Pros
Multiple Australian servers 

Compatible with various devices 

Easy to use apps
Cons
The mixture of servers and proxies is confusing
Private Internet Access (PIA) is another reliable VPN service to watch Foxtel Go abroad. It has easy-to-use apps for almost all devices and advanced features, but the problem is its headquarters' location.
The provider operates a massive infrastructure of more than 28,000 servers and proxies globally. Out of that, over 200 are distributed in Melbourne and Sydney, Australia. Thus, the service will enable you to bypass Foxtel's restrictions and watch its content from any part of the world.
When it comes to encryption, PIA allows you to choose between 128 and 256-bit AES encryption. The former is secure but lightweight, while the latter is safer. Additional security features include DNS/IP leak protection, a kill switch, and perfect forward secrecy.
Sadly, PIA VPN is based in the US, among the first members of the 5/9/14 Eyes alliance. However, the provider abides by a no-logs policy and does not store information that can reveal your identity or location.
---
Methodology for choosing the best Foxtel Go VPN
Not every VPN can bypass Foxtel Go geo-restrictions. Below are some of the things we looked out for when compiling these VPNs to unblock Foxtel Go anywhere.
Australian servers
As mentioned earlier, Foxtel Go is exclusively available to stream in Australia. So, you will need to connect to a server in the country to get an Australian IP address. Doing so will trick Foxtel Go into seeing that you are within Australia and won't block your connection. Fortunately, the Australian VPNs listed above also offer servers in other countries.
---
Speed
Streaming requires high-speed connections, especially if you want to watch quality videos. Luckily, all the VPNs on this list use advanced servers that produce sufficient speed for streaming buffer-free. Also, they offer unlimited bandwidth to enable you to watch your favorite content without restrictions.
---
Unblocking
If you live in Australia and recently traveled abroad, you won't be able to access Foxtel content. So, we selected VPNs with impressive unblocking capabilities to enable you to continue watching your favorite content as you are home.
---
Privacy
We looked at the privacy policies to ensure that the VPN provider does not store identifying logs. A no-logs policy is desirable as your data will remain private. The VPN services above even allow you to pay anonymously with cryptocurrency.
---
Security
Besides evading geo-blocks, a VPN will also encrypt your data to protect it when streaming online. On top of the robust encryption, the VPNs on this list also have a kill switch, DNS leak protection, and perfect forward secrecy. It will prevent anyone from accessing or stealing your information.
---
Usability
The workings of a VPN are very complicated. So, we looked out for VPNs with easy-to-use apps, even for beginners. The VPNs compiled in this guide make it effortless to connect to the servers in different locations. Also, you can access all the features quickly and tweak some settings.
---
Value for money
The VPNs presented here provide the best value for money. They offer high-quality features at affordable prices and amazing discounts. Also, you can take advantage of the money-back guarantee to test the services and ask for a refund if you aren't satisfied.
---
Compatibility
We understand that you may want to watch Foxtel Go on multiple devices like your phone, laptop, smart TV, etc. So, we chose VPN services that support several operating systems like Windows, macOS, iOS, Android, Android TV, and Linux.
---
Will a free VPN help me watch Foxtel Go away from Australia?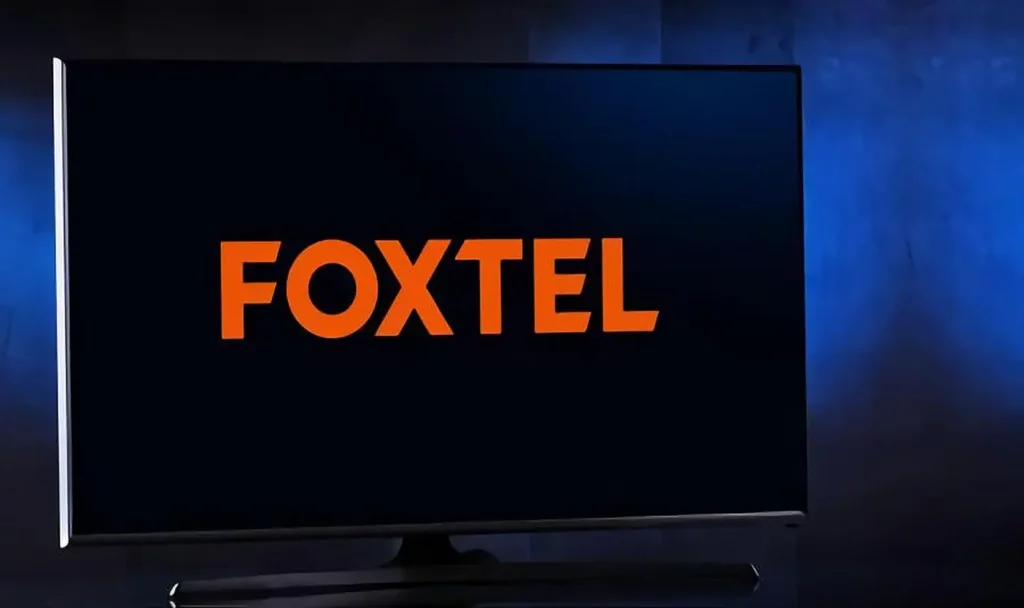 Many VPNs are floating on the web promising to offer free services. However, you should avoid them for the following reasons.
First, free VPNs need money to run and maintain the servers. So, they make money by showing ads, which will interfere with your browsing and streaming experience. Worsening the matter, some free VPNs have a reputation for selling users' data to third parties like advertisers. It is a terrible practice and outright invasion of your privacy.
Second, free VPNs have weak encryption. That means third parties such as your ISP can track your activities, yet you are using a VPN. As a result, it won't be easy to do data-intensive activities like streaming or torrenting.
Third, many free VPNs can't bypass geo-restrictions. So, it is likely that you won't be able to unblock Foxtel or any other streaming service when abroad.
Finally, free VPNs cannot match the server infrastructure of premium VPNs like NordVPN and Surfshark. Usually, their servers are congested, causing extremely slow speed.
As you can see above, free VPNs are risky. Therefore, we advise you to only use premium VPNs like those compiled above. Thankfully, they all have a 30-day money-back guarantee that allows you to test them risk-free. Also, if you are on a budget, you can check out these affordable VPNs on the market.
Foxtel Go device compatibility
Thanks to the service's tremendous device support, you can stream Foxtel Go content on almost any device of your choice. However, if you wish to watch Foxtel Go outside Australia, ensure that your VPN supports your respective devices. Specifically, you can stream Foxtel Go on:
Android Smart TV
Android phones
Desktops
Laptops
Chromecast
iOS devices
Telstra TV
How to watch Foxtel Go outside Australia on Android Smart TV?
Foxtel Go has an Android TV app that you can easily download on the Google Play store.
Subscribe to a reputable premium VPN like ExpressVPN.
Go to Google Play Store and download the VPN app on your TV.
Find an Australian server and connect to it.
Download the Foxtel Go app on your TV and start streaming.
However, Foxtel Go is supported by selected smart TVs such as Telstra TV, Sony Android TV, Samsung, LG, or Hisense TV.
---
How to watch Foxtel Go on Apple TV?
The Airplay method is the simplest way to watch Foxtel Go on your Apple TV. Just use the following steps if you are already in Australia.
Connect the Apple TV and your iOS device to the same Wi-Fi network.
Go to the Foxtel app and play the content you want to watch.
The Airplay button will appear on your iPad or iPhone screen.
Click on it to screen mirror on your Apple TV.
Enjoy streaming your favorite content.
Keep in mind that you will need a trustworthy VPN like ExpressVPN if streaming Foxtel Go outside Australia. Then, connect to an Australian server to change your IP address.
---
How to download the Foxtel app on your mobile devices
Follow the steps below to get the Foxtel app phone.
Android
Subscribe to a reliable VPN service like ExpressVPN, NordVPN, or PrivateInternetAccess.
Download the Android VPN app on your phone.
Connect to an Australian server.
Install Foxtel app and start streaming.
---
iOS
Go to your Apple ID and change your 'Country and Region.'
Download and subscribe to a reliable VPN like ExpressVPN, NordVPN, or PrivateInernetAccess.
Connect to a server in Australia.
Install the Foxtel app from the Apple App Store.
---
Why is my VPN not working with Foxtel Go (Error PS461)?
Foxtel Go is continuously blocking VPNs to discourage people from bypassing geo-restrictions. That is why your connection is blocked, and you are unable to access Foxtel Go. However, premium services like ExpressVPN, NordVPN, and Private Internet Access (PIA) use high-quality servers that evade all geographic restrictions. Also, they allow you to switch servers, which means you can connect to another one if you are blocked.
Difference between Foxtel Now and Foxtel Go
Foxtel Go allows you to access subscribed content through a web browser or free mobile app. You will not need to sign up or pay anything as it is included in your Foxtel subscription. So, download the free app or sign in with your credentials on the Foxtel website.
Besides streaming live content from your subscribed channels, you can watch the content you have missed. Also, you can catch up on a selection of on-demand shows that aren't available live.
On the other hand, Foxtel Now is a standalone streaming service that allows you to watch Foxtel content on the go. However, you will need a steady and fast internet connection and sufficient data allowance to get high-quality streams.
The basic plan, Foxtel Essentials, starts at $25 per month and comes with the Lifestyle and Pop channel packs. There are also the Premium (Sports, Drama Extra, or Movies) and All Packs (Kids and Documentaries) packages.
Fox Now works well with various devices, including mobile phones, smart TVs, PS4 gaming consoles, and other internet-enabled devices.
Foxtel Channel list
These are some of the popular channels on Foxtel:
Nine Network
TVH!TS
Sky News Live
SBS
Lifestyle
BBC UKTV
Seven Network
BBC First
Fox8
Ten Network
Fox Sports
MTV
E!
BeIN sports
Content to expect on Foxtel Go
Foxtel Go is packed with tons of movies and TV shows for binge-watchers within and outside Australia boundaries. Some popular titles worth your time include,
The End
Mare of Easttown
Kung Fu
Went Worth Redemption
His Dark Materials
Lambs of God
Watchmen
Catherine the Great
Shameless
Time
War of the World
Big Little Lies
Foxtel's future
Foxtel is one of the biggest media and home entertainment companies in Australia. But its future is uncertain due to massive debts and the changing consumer preferences regarding streaming video on demand.
Also, there has been immense competition from other streaming services like Netflix, which are relatively cheaper and offer a vast library of content. In addition, there are rumors that Telstra, with a 50% stake in Foxtel, may pull out soon. This move will cause the company to be devalued.
However, Foxtel is putting up a fight. Recently, it signed a deal with HBO, giving it a muscle to compete with other streaming services like Netflix and iFlix. It is an excellent move to pivot Foxtel to the next level as TV consumption patterns change. Otherwise, the network will fade into oblivion.
Foxtel CEO, Peter Tonagh, gave a speech indicating the shifting vision of the company. He noted that the internet presents an excellent opportunity for growth, and there is a need for flexibility to adapt to emerging trends.
Conclusion
Foxtel Go is a great streaming site with tons of content from movies, TV series, and sports to keep you entertained. But unfortunately, the site and the app are only accessible inside Australia. So you need a VPN to bypass the geo-restriction if you have traveled abroad or live outside Australia.
Our top recommendation is ExpressVPN, as it unblocks Foxtel Go outside Australia effortlessly and has blazing-fast connections for streaming. But you can also use any other premium VPN that offers stable and reliable Australian IP addresses to watch your favorite media.
FAQs
Yes, if you use a poor VPN service that leaks your IP address and can reveal your actual location, your Foxtel connection will be blocked right away. However, the VPNs presented above recycle their IP addresses regularly and use undetectable high-quality servers to evade Foxtel Go bans.
Yes, the Foxtel Go app is compatible with multiple smart TVs such as LG, Sony, Hisense, and Samsung. If you don't have a smart TV,  streaming devices like Amazon Firestick or Chromecast will help you watch Foxtel on your regular TV. You can also screen mirror your phone to your TV. 
It is legal to bypass geo-restrictions with a VPN in most countries. However, it is against most streaming services' terms of use, for which they block VPNs. So, you should use premium VPNs to avoid getting disconnected while enjoying your favorite show. 
Several reasons can cause buffering when streaming Foxtel with a VPN. First, the speed might be insufficient to handle the transmitted data, especially with an HD video. Second, your ISP may be throttling your bandwidth, which can cause your speed to reduce significantly. Also, some VPN features such as double encryption can slow your speed because your traffic is encrypted twice.  
This unknown player error mainly occurs on Sony Smart TV or Blu-Ray Player. The simplest way to fix it is by changing the channel on the Foxtel Go home screen. If this does not remove the error, you can try to change the VPN server to alter your IP address. 
You will mostly find this error on Samsung Smart TVs when streaming Foxtel Go. The easiest solution is rebooting your TV by pressing and holding the power button. Then, re-open the Foxtel app and see if the error will disappear.