While Netflix seamlessly rules the USA's streaming arena, UK citizens have something else to enjoy more – the All 4.
This free video on demand service powered by Channel 4 is an entertainment powerpack as it hosts tons of interesting movies and shows.
But, like any other worthy service, Channel 4 is also strictly available within the UK only. It means if you're a 4 fan residing living in the UK, you'll lose access to your favorite media the moment you cross the geographical boundaries.
But that will only happen if you miss reading this article till the end. Today, through this guide, you'll learn how to watch Channel 4 outside the UK.
Unblocking Channel 4 outside UK (the quick guide)
Subscribe to a VPN that unblocks All4 outside the UK. We recommend ExpressVPN as it unblocks streaming anywhere, yet, you can also subscribe to any other service that supports such unblocking.
Download the VPN client on your device and install it to set up the VPN.
Connect to a UK server that offers fast speed. You can also connect to a dedicated streaming server for the UK.
Head on to the All4 app or website and sign in to My4, your account at the service, to start streaming. If you don't have an account already, you can easily create one now, that too, free of cost.
Why is it difficult to stream Channel 4 from anywhere outside the UK?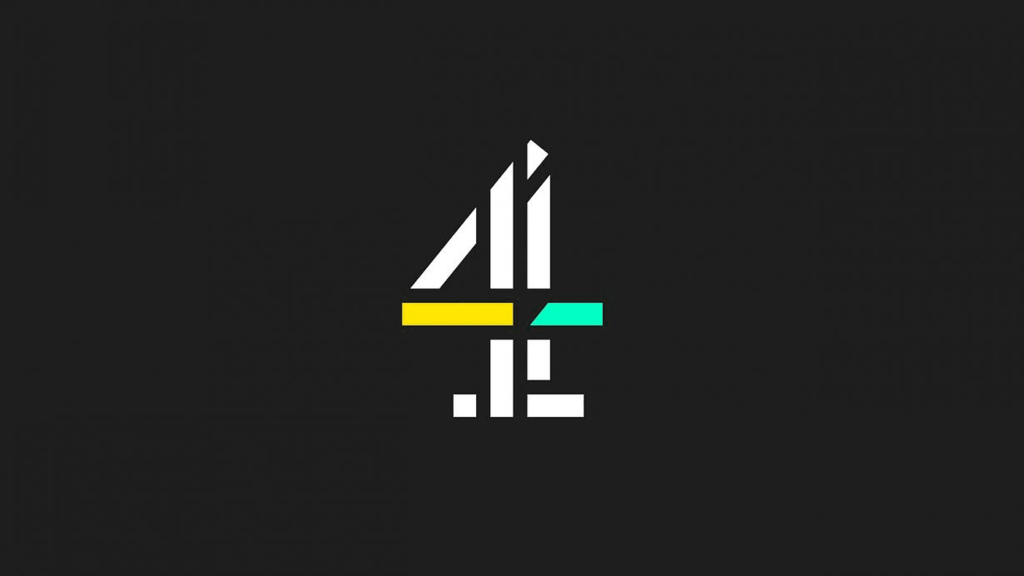 All 4 is the streaming variant of the popular Channel 4. It precisely brings all the content from Channel 4, E4, More4. Film4, and others, at one place for UK customers. Also, it lets you watch live streaming of all these channels via the "Live TV" feature.
The service started off back in 2006 as 4oD (4 on demand) and was set available throughout the UK. Though Irish users may face some licensing restrictions, still, a majority of content is available to them as well.
As of 2011, All 4 also offers My 4oD that allows the users to create their own playlists, review their watch history, mark favorite shows, and more.
Also, Channel 4 notifies the users whenever new content is available.
The best thing about this streaming platform is that it's entirely free. Though you have to bear with ads that power the platform, it isn't really annoying given the bunch of entertaining media featured here.
Users can watch their favorite shows after completing the free registration. Though, a paid sign-up may help you enjoy an ad-free browsing experience.
So, you see, it's really bliss for binge-watchers.
However, the entire fun pack is specifically available within the UK boundaries only due to licensing issues.
Thus, users typically cannot watch Channel 4 outside the UK, even with a paid subscription. That is, whether you're traveling or temporarily relocating outside the UK, you won't be able to watch your favorite Channel 4 UK shows abroad.
As for those who were never in the UK, there seems no chance for them to stream this platform (unless you follow the workaround we share today).
Tools you can use to watch Channel 4 outside the UK
'Can I watch Channel 4 abroad?" We hear you ask after going through the section above.
If you want us to answer this question in one word, then the answer is 'yes.'
Wondering how?
Well, the reason why you can't stream All4 outside the UK is regional restrictions. The service primarily detects your IP address to guess your location. Then, if your location appears from outside the permitted area, the service won't let you through.
However, if you know how to change your IP address country, you can easily bypass this check. Consequently, you'll be able to watch Channel 4 abroad.
Here we quickly list the key tools that allow you to spoof your IP address and access Channel 4 online.
1. Virtual Private Network (VPN)
A virtual private network or VPN is the best tool to mask your IP location. In fact, a VPN does more for you as it strives to protect your online security.
Aside from letting you connect to a distant server to change your IP address, it also encrypts all your data. In this way, it saves you from web trackers, hackers, and other surveilling authorities such as your ISP.
Plus, with this robust security, the VPN ensures that you can easily access all you want without hassle. Thus, it lets you bypass geo-restrictions and unblock limited content, such as watching Channel 4 outside the UK.
In fact, if you ask us, then we strongly advise you to only use a VPN whenever you wish to unblock any restricted platform.
---
2. Smart DNS
Similar to a VPN, a Smart DNS also masks your IP address to let you access geo-restricted content. However, this masking isn't as strong as that of a VPN.
In fact, a Smart DNS doesn't really change your IP address online. Rather it merely reroutes your DNS traffic through its own servers. In this way, it wraps your DNS traffic and shows a different location to the websites you visit.
While the process is fast, it doesn't offer any data security as it lacks encryption. So, it neither protects you from ISP tracking nor prevents any exposure of your real IP address online. That's why it isn't a fool-proof strategy to unblock restricted platforms like Channel 4.
---
3. Web proxy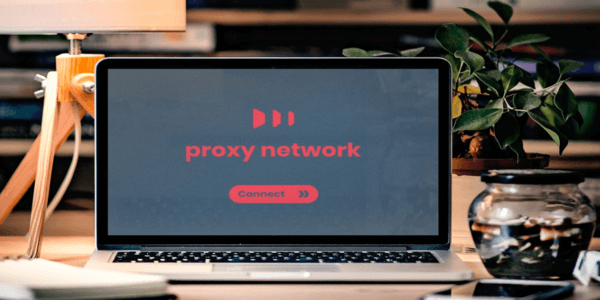 Guess this doesn't need much explanation since all of you would have heard about proxies at some point in the past.
Reviewing quickly, a web proxy also lets you change your online location by connecting to servers existing in other parts of the world. Just like VPNs, with proxies, you get different IP addresses as you connect to different servers.
That's how proxies may help you unblock regionally-blocked content like Channel 4.
However, proxies also lack data encryption and other security features that VPNs offer. Thus, your real IP address remains vulnerable to tracking. (check out our detailed comparison of VPN vs proxy to learn more about how these two differ.)
That's why web proxies are a big no-no for unblocking robust platforms like Netflix. As for Chanel 4, you can try your luck with web proxies, but don't expect outstanding results.
---
4. Browser extension
Apart from VPNs and proxies, browser extensions may also help you temporarily hide your IP address and bypass content blocking.
These extensions typically work on the traffic generated from the specific browser. So, while your device would have your original IP, your browser with a VPN extension enabled on it will show a different IP address to the online world.
This kind of IP masking is good for browsing activities but won't work for the other apps installed on your device.
Also, these extensions aren't as robust as VPNs. So, if you wish to use them to unblock Channel 4 outside the UK, be ready to face blockages as well.
---
Best VPNs to unblock Channel 4 abroad
From all the methods that hide your IP address, you must have chosen VPNs as your preferred method to watch Channel 4 abroad.
But how am I going to find the right VPN I need; we hear you ask.
Well, you aren't wrong to worry at this point since it's about investing your hard-earned money. While subscribing to a VPN at random is easy, most of them aren't cheap to afford. So, if they don't work for you, you'll surely face monetary losses.
However, if you choose wisely, you can open up endless new browsing opportunities for you. With a good VPN, you can not only unblock Channel 4 at your place but can also unblock many other streaming platforms like Netflix, Hulu, BBC iPlayer, Amazon Prime Video, Disney+, Discovery Go, and many more.
Plus, you reward yourself with premium online security against all sorts of web tracking, ISP tracking, government surveillance, and ad tracking.
In short, you become the ultimate controller of your privacy.
BUT… you need to be careful about your selection of VPN.
To help you decide, we have shared a comprehensive guide on choosing the right VPN that best fits your purpose.
Also, you can go through this list of the best VPNs that seamlessly satisfy various privacy, security, and content unblocking purposes.
Yet, if you're running short on time and want us to quickly name some VPNs that support Channel 4 streaming outside the UK, then take a look at these 5 VPNs.
1. ExpressVPN

A VPN that defiantly evades all types of VPN blocking and content restrictions without being caught. With loads of UK servers, ExpressVPN works great for unblocking Channel 4 anywhere.

3,000+ servers in 90+ countries

AES-256-bit encryption

DNS/IPv6 leak protection

P2P optimized servers

Network-lock feature

TrustedServer technology

Zero-logs policy

Allows up to 5 devices simultaneously

30-day money back guarantee
Pros
4 UK locations

Unblocks major streaming platforms including Netflix, Hulu, iPlayer, Channel 4, Disney+, and more

User-friendly app interface

Fast speed servers
Cons
Relatively costly subscription plans
ExpressVPN has always proved to be the most resilient VPN against all web restrictions. With its wide network of over 3000 servers spread across 94 countries, it offers lots of online locations for the users to choose from. Hence, users get endless options to evade content blocking.
Moreover, ExpressVPN also applies obfuscated server technology that makes your traffic unidentifiable. That's how it stays under the radar – be it about ISP tracking or the detection by corresponding websites.
Of course, it's because of this technology that ExpressVPN manages to bypass VPN blocking attempts by websites like Netflix seamlessly.
As for the servers, ExpressVPN offers four different locations in the UK. Hence, you can easily use ExpressVPN for unblocking Channel 4 in the US, Italy, India, or anywhere in the world. Just make sure to connect to any of these UK servers before accessing Channel 4 website or app.
Since ExpressVPN supports a lot of devices, from smartphones (Android, iOS) to computers (Windows, macOS, and Linux) as well as gaming consoles, streaming, and Amazon Fire devices, you can watch your favorite Channel 4 shows on any device you want.
---
2. Private Internet Access (PIA)

A VPN that impressed us by the way it unblocked Channel 4 while abroad – thanks to its massive server network and stable UK IP addresses.

29,000 servers in 84 countries

AES 128-bit encryption

P2P sharing

DNS/IPv6 leak protection

Split tunneling

Zero-logs policy

Up to 10 simultaneous connections

30-day of money-back guarantee
Pros
Easy to install apps

Suitable for accessing geo-blocked websites

Great for torrenting
Cons
Speed issues may appear while streaming and gaming
You might not be astonished to hear this name since PIA is also among the VPN market's old players. Over the years, they achieved popularity among users for their superior performance, fast-speed servers, and affordable pricing plans.
Also, they have developed a really huge network by setting up over 29000 servers globally. They have distributed these servers across 99 different locations from 77 countries. That means you get plenty of servers to choose from for a single location.
This wide choice of servers not only saves you from facing service issues due to network congestion. Rather it also resists any VPN banning attempts from corresponding websites like Netflix.
For instance, if you want to watch Channel 4 outside the UK, you can simply connect to any of the 4 UK locations that PIA backs with 1857 servers. After that, you can enjoy an uninterrupted streaming experience as you won't face issues due to IP blocking.
And you don't have to worry about device limitations as well. PIA offers dedicated VPN clients for various platforms, including Windows, Mac, Linux, iOS, and Android. Though you may not find this VPN supporting your smart TVs or gaming consoles, you can take advantage of their VPN app for routers through which you can secure all devices connected to your network.
Also, you can connect up to 10 devices simultaneously on this VPN via a single account. So, gear up to set yourself free to watch your favourite Channel 4 UK shows anywhere.
Besides everything, you can avail of all these features and benefits without burdening your pocket.
---
3. Surfshark

One of the cheapest VPNs of today. However, when it's about unblocking Channel 4 and other similarly geo-restricted sites, it offers top-notch services and features comparable to any pricey VPN.

3,200+ servers across 65 countries

AES-256-bit encryption

P2P sharing

MultiHop mode

DNS/IPv6 leak protection

Automatic kill switch

No-logs policy

Camouflage-mode

Allows unlimited simultaneous connections

30-day money-back guarantee
Pros
3 UK server locations

Seamlessly unblocks major streaming platforms, including BBC iPlayer, Netflix, Channel 4, and more

Most affordable pricing plans
Cons
Distant servers may not be speedy
If you find ExpressVPN costly to afford, don't worry. Here is another worthy VPN for you that won't blow your budget – Surfshark.
Precisely, Surfshark has a huge network of 3200+ servers spread across 65 different countries. That means you get a lot of choices to unblock any streaming library on any platform by using this VPN.
Whereas, if you're concerned about unblocking Channel 4 while abroad, Surfshark will still facilitate you. Aside from offering regular servers, it publicly claims to unblock Channel 4, BBC iPlayer, and other services typically available to UK users only. That means you can trust this VPN to unblock All 4 for you without compromising on speed or performance.
The biggest plus with using Surfshark VPN is that you not only get yourself a VPN, rather a complete security package. Surfshark offers adblocking and malware protection features as well with their VPNs.
Though, if you want to watch Channel 4 outside the UK or even within the UK, you have to disable any ad-blockers. So, when using Surfshark, make sure to disable the adblocking feature. Once done, you're free to watch your favorite content.
---
4. NordVPN

Thanks to its resilient connections, multiple UK servers, and anti-VPN detection technology, it's the best choice for uninterrupted streaming experience on Channel 4 with fast speeds.

5,000+ servers across 60 countries

Supports P2P sharing

AES-256-bit encryption

Zero-logs policy

Kill switch feature

DNS/IPv6 leak protection

Double VPN

Allows up to 6 simultaneous devices

30 days money-back guarantee
Pros
Very fast speed servers

Multiple servers from the same location

Unblocks major streaming platforms, including Netflix, Disney+, Vudu, iPlayer, All 4, and more

24/7 customer support
Cons
Less choice of locations given its huge network
These service providers have achieved a credible stance in the market for consistently providing fast-speed servers to their customers. With NordVPN, you don't have to worry about server distances since even the farthest ones can support streaming and gaming activities.
Aside from speed, NordVPN has also built a vast network of 5000+ servers that cover 60 countries. While they offer relatively fewer locations, they have set up more servers for the same locations. Hence, NordVPN easily resists any IP blocking attempt by any website like Netflix or Channel 4.
For instance, to watch Channel 4 outside the UK, you can use a single UK server location that has over 440 servers. You can also choose a specific server by scrolling through the map after selecting the UK as your location. That's how you can easily enjoy an uninterrupted streaming experience of your favorite All 4 media.
Also, don't worry about the device requirements since NordVPN, just like ExpressVPN and Surfshark, also offers widespread device compatibility. You can easily install the respective VPN client on your Android, iOS, Windows, macOS, Linux, consoles, and Fire devices, as well as your router to protect your online security.
---
5. PrivateVPN

A modest yet user-friendly VPN that helps you stream Channel 4 and other British streaming platforms anywhere outside the UK.

200+ locations across 63 countries.

2048-bit encryption with AES-256

P2P support

Kill switch

Strict no-logs policy

Allows up to 6 simultaneous devices

30 days money-back guarantee
Pros
Good service with robust security

Wide range of compatible devices

Unblocks most geo-restricted platforms, including Channel 4

Impressive customer support that even helps users via TeamViewer
Cons
Server network isn't as huge as the leading VPNs
While its features may not look as fancy as ExpressVPN, Surfshark, and NordVPN, it's still good for unblocking geo-restricted content.
The best thing about PrivateVPN is that it supports all major devices, giving you the liberty to watch your favorite shows anywhere. It seamlessly supports Android, iOS, Windows, macOS, and Linux devices. Also, it offers support for routers.
So, while you can use this VPN simultaneously on six different devices, you can bypass this limitation by installing the router VPN app. In this way, you can connect as many devices as your router can support to the VPN. Whereas your router will be considered a single VPN connection.
Currently, PrivateVPN has a modest network of servers offering 200+ locations across 63 countries. This also includes 2 server locations from the UK. Hence, you can easily stream Channel 4 outside the UK simply by connecting to one of these servers.
If you're concerned about your data privacy, then again, PrivateVPN is a nice choice. The VPN is based in Sweden – a country outside of the 5-Eyes and 9-Eyes alliance. Yet, it's a part of the 14-Eyes alliance. Therefore, you may have to be a little conscious about your browsing activities while using this VPN.
Nonetheless, PrivateVPN has clearly mentioned in the Privacy Policy that they do not log user data, including timestamps, browsing history, IP logs, traffic destination, DNS queries, and bandwidth. So, you really don't have to worry about any security breach as far as you don't use this VPN for executing any illegal activities.
Want to give it a try? Feel free to evaluate this paid VPN by availing yourself of their 7-day money-back guarantee. Don't like their service, let them know the reason and have your money back.
---
Can I use a free VPN for Channel 4 streaming?
After going through all the five VPNs that we listed above, you might wonder why didn't free VPN make it to our list?
No, we aren't really pushing you to spend your money on these paid VPNs necessarily.
But this is something you should do for your own convenience. Whether you wish to watch Channel 4 outside the UK, unblock any other streaming platform, or simply want an anonymous browsing experience, what you actually need is a paid VPN.
That's because free VPNs lag behind paid VPNs in many features.
At first, they lack the network and services comparable to most paid VPNs. While Free VPNs may offer data encryption, they can't really facilitate you in evading content restrictions.
These VPNs lack those stealth technologies that would empower them to evade detection. Thus, they are likely to get caught by the corresponding websites you're trying to visit as well as your ISP.
Particularly, if you use a free VPN to unblock the UK version of Channel 4 in the US or watch Indian streaming service Voot in the USA for example, you won't likely succeed. Even if you initially access the platform, you will be banned in the subsequent attempts.
Since free VPNs do not have more servers for the users, you cannot switch your servers to evade such bans.
Besides, most free VPNs existing today are free for a reason. They don't need your money because they actually make money from you. They often log your data during both active and inactive VPN connections. Consequently, they build your profile and develop a treasure trove of information that they further sell for money.
Anyone with the highest bid can buy your data. That buyer could be an advertiser, a data broker, a cybercriminal, or someone from your government.
So, that's how you actually put your privacy and personal security at risk as you strive to save a few bucks by using these free VPNs.
In short, while you can technically use free VPNs to unblock Channel 4, we won't advise you for this.
How to watch Channel 4 outside the UK via VPN?
Now that you know what you need to unblock Channel 4 abroad, let's move on to how you can actually do that.
In all, using a VPN to watch your desired content library on any platform is very easy. Just follow these steps, and then you can watch your favorite shows, movies, as well as All 4 channels live stream just the way you do when in the UK.
1. Sign-up for a robust VPN
While you can choose any of the VPNs we recommended above; you can also perform your own research to pick the one that meets your needs. Just make sure you find a good, robust, and bold VPN that protects your privacy and warrants internet freedom.
After you decide, simply register yourself with them. You need to share some of your personal information, such as your name, address, and billing details, to create an account. Then subscribe to an appropriate pricing plan that suits your budget. Lastly, make the payments to the service and proceed to step 2. (Make sure you subscribe to a VPN that has the best money-back guarantee so that you don't risk your money.)
---
2. Download and Install VPN on your device
After completing the subscription, proceed to download the respective VPN client on your device that you plan to watch Channel 5 on. You can also download and install the VPN app on your other devices as well to keep all your devices secured.
You may have to sign-in to the app to complete the installation process.
---
3. Connect to a fast UK server
Launch your VPN after you're done installing it. You can easily spot the right option through which you can select a VPN service. Find that option and connect to a UK server. Wait for few seconds to let the VPN take over your internet connectivity.
---
4. Sign-in to All 4 website or app
Once the VPN connection establishes, you'll see a change of location and IP address. Just make sure that your VPN protects you from possible IP leakage. If everything looks okay, you can safely head on to Channel 4, sign in to your account, and start streaming.
---
How can I sign up for All 4 from outside the UK?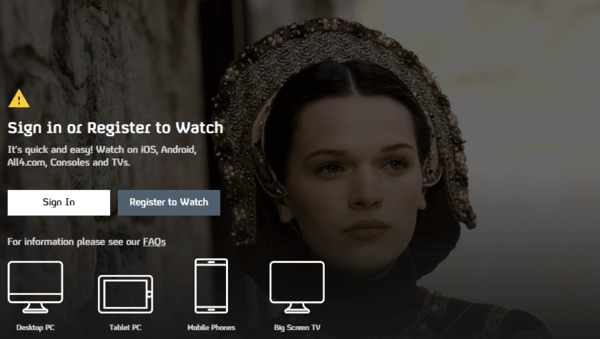 Those who already have an account on Channel 4, feel free to skip this section.
Because here, we are going to help all those who have never been to the UK, and hence, don't have a Channel 4 account.
Wondering how can you watch Channel 4 outside the UK after getting a VPN?
Well, fortunately, Channel 4 isn't a paid service. So, it saves you from the hassle of finding a UK payment method. All it needs from you is your personal details. It specifically needs this information owing to its policies for content availability to minors.
So, here's how you can sign up.
Launch your VPN and connect to a UK VPN server.
Change your device time zone to UK time. (This is just to eliminate any possibilities for Channel 4 to detect that you aren't in the UK.)
Visit Channel 4 website and click on the "Sign in to My4" tab.
On the following page, click on the "Register" option to create your account.
Enter your email address through which you wish to sign-up to Channel 4.
Set up a strong password (you can choose a robust password manager to create a strong password for you). Then click "Next."
Enter your name, date of birth, and your address. Here, you should ideally enter a UK address. Thankfully, Channel 4 doesn't require a precise address from you. Thus, you can simply enter a random UK postcode to proceed. For instance, you can enter "SW1P 2TX" – the postcode for London – that also matches your VPN location. Click "Next."
Click on the "Register" button to finish signing-up.
And this is it. You are now a Channel 4 user – congratulations!
What devices do I need to watch Channel 4 outside the UK?
Just like signing-up to Channel 4 isn't difficult, these service providers haven't set any specific device requirements for the users either.
Precisely, you can stream Channel 4 from anywhere simply by visiting its website from your device browser. Or, you can download the All 4 on your Android/iOS devices, TVs, game consoles, or even set-top boxes.
How to download Channel 4 app?
The best thing about All 4 is that it's an entirely free-to-view platform. Though it has a paid subscription plan as well – that merely supports ad-free browsing. If you're fine with advertisements, you don't need to pay anything to watch Channel 4.
Continuing this convenience, the service has also launched a dedicated Channel 4 free application for mobile users. You can easily download this app on your smartphone and/or tablets to stream your favorite shows on the go.
Here's how you can download the app on your device by changing your Google Play country:
On Android:
Install VPN on your Android device and connect to a UK server.
Create a new Google account while choosing "United Kingdom" as your country.
Now remove your existing Google account from your device.
Link the new Google account to the Play Store.
Search for the "All 4" app and install it on your device.
And you're done. You can now create your account on All 4 (if you haven't done it already) and start streaming.
On iOS:
Install VPN on your device and connect to a UK server.
Now change your Apple ID location to the UK.
Visit the App Store and find the "All 4" app.
Download and install the app on your device.
Once done, you can now sign-in to the app with your All 4 account and watch Channel 4 outside the UK.
Must-watch content on Channel 4
If you haven't watched Channel 4 previously, then you might wonder which movies or shows should you begin streaming first.
So, to help you out, here we list out a few worth-watching names.
Googlebox
The Great British Bake Off
Come Dine With Me
Supernatural
The IT Crowd
Derek
Coach Trip
Countdown
Amazing Spaces
Conclusion
We now end our journey to unblocking another worthy platform anywhere in the world.
Certainly, content restrictions are a true mess for binge-watchers. Particularly, for the UK streamers, this is even more annoying as they cannot find their favorite shows and movies as ubiquitously as the US content.
So, to help all of you out there who were frustrated by this blocking, today, we just elaborated on how you can watch Channel 4 outside the UK in the same way as you did/do in the UK.
We hope we have been able to explain everything simply. Yet, if you face trouble at any point while unblocking All 4 at your place, feel free to share with us.
FAQs
Definitely, yes. Unblocking Channel 4 on demand is exactly what we have explained in this guide. You can simply get a robust VPN, connect to a UK server, and head on to the Channel 4 app or website to start streaming.
This error appears when your Chrome browser restricts Channel 4 website from accessing your device. You can simply "allow" the site to get rid of this error. If it still persists, restart Chrome or try streaming via another browser.
Certainly. When in India, all you need is a robust VPN with fast-speed UK servers. Once you get a UK IP location, you can stream your favorite Channel 4 UK shows and movies.
As far as the region you're present in doesn't deem VPNs as illegal, you're safe to use a VPN to access Channel 4 anywhere.
Well, if you have faced no problem in streaming Channel 4 with your VPN, then your VPN will probably unblock BBC iPlayer, Netflix, and other streaming platforms as well.