Google Play Store harbors many useful applications that make your smartphone a solution to every problem. You can find an app for almost everything on the Android Play Store, from shopping to travel and financial transactions.
However, this fantastic app marketplace has certain limitations. Many times, you cannot use it the way you want because of geographical restrictions. That's where you need to change Google Play country.
But that will make me travel abroad, won't it? We hear you ask.
Don't worry. Through this guide, you will learn how to change your Google Play Country without going anywhere.
How to change Google Play country – Quick guide
Excited much to access Google Play apps from another region? Here is a quick step-by-step guide to changing your Google Play device location.
Subscribe to a robust VPN service. NordVPN can be a quick recommendation here due to its top-notch security features.
Set up the VPN on your device. It'll only take a few minutes.
Clear your Google Play Store data.
Connect to the VPN server from your preferred location.
Change Google Play country via Settings > General > Account and device preferences > Country and profiles. Tap on the 'Switch' option to change the location.
Download the apps from the new location.
It's that simple! Yet, if you want to learn more about how this all works, read along.
Does Play Store change country automatically?
Play Store does not switch countries automatically; it remains default to the country you selected when creating an account unless you change it manually.
To switch countries on Play Store, you need to have a payment method with a billing address matching the desired country, then follow these steps;
Navigate to your Play Store settings
Select the account to use
Scroll to the country and profiles section
Select the desired country from the drop-down menu
This will change your country and show relevant apps and prices.
How does Google Play Store know my country?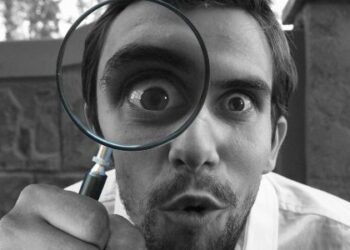 Before discussing how to change the country on the Play Store, let's first understand how this feature works.
As a standard, Google fetches your real location via your IP address. Hence, when you connect your Android device to the internet and sign in to the Play Store, Google presents the Play Store version for your country. (Google also mentions the same for the users on Play Store, as visible in the screenshot below.)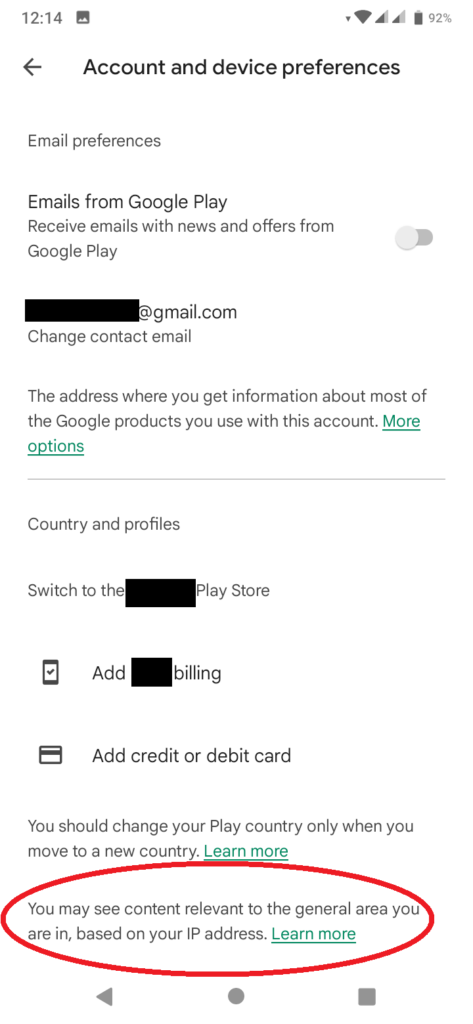 This specific version includes the apps available in your region, but it skips the restricted ones. Hence, you won't even see those apps even if they are present on the Play Store.
However, to facilitate users who move or frequently travel to another country, Google provides a dedicated feature to change location on the Play Store – 'Country and profiles' – in the 'Account' menu (as visible in the image above).