Watching movies and TV shows for free can be a hassle since most streaming platforms are subscription-based. As a result, sites like Vumoo are great platforms for users to watch all the latest movies and TV series for free. However, although Vumoo is a free alternative, it is slowly losing its audience to the bigger, more popular streaming platforms such as Hulu, Netflix, and Amazon Prime.
But this does not reduce the relevance of platforms like Vumoo that offer free streaming. With this rise in demand for sites like Vumoo, steady crashes have occurred due to excessive traffic and overloaded servers.
Now, if you are a fan or user of Vumoo, this issue can be frustrating, especially if you want to catch up on your favorite movies and shows quickly. Fortunately, with alternatives, you can continue to enjoy all of Vumoo's great services at no additional cost. These alternatives are similar to Vumoo in the essential parts: cost, catalog, and accessibility. In addition, they are available in some locations that do not support Vumoo.
In this article, we will discuss alternatives you can opt for when Vumoo experiences these crashes or if you need alternatives for a relatively different experience.
Top 10 Vumoo alternatives today – Quick list
Best legal Vumoo alternatives – Detailed list
1. Netflix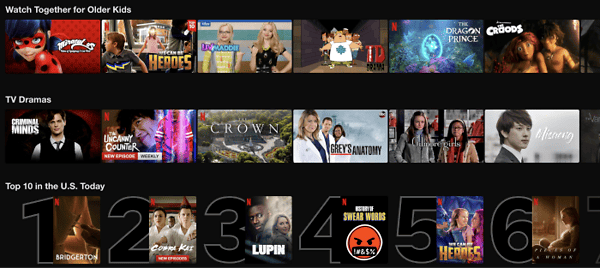 Netflix is the most popular streaming service, offering subscribers many TV shows, movies, and documentaries. Thanks to its user-friendly interface, personalized recommendations, and ad-free viewing, it has become the go-to for most people.
The platform offers licensed and original productions, providing viewers with diverse entertainment options.
There are four tiers for the Netflix subscription plan, namely:
Standard with ads: $6.99/month.
Basic: $9.99/month.
Standard: $15.49/month.
Premium: $19.99/month.
---
2. Amazon Prime Video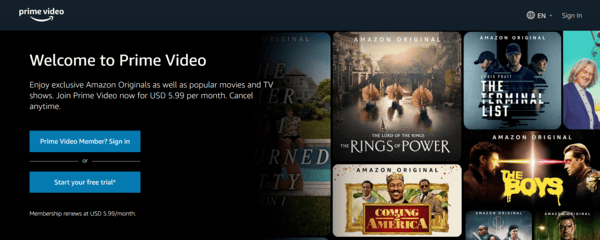 This platform is a popular streaming service that offers users a more diverse but high-quality collection of movies, TV shows, and Amazon original productions. With a Prime membership, subscribers can access thousands of titles, including some exclusive to the platform. In addition, the user-friendly app interface has personalized recommendations, making discovering new content fun and seamless.
Amazon Prime Video is competitively priced, with the lowest tier at $14.99. It might be on the high side, but it's still a great legal streaming alternative. Some users have reported occasional buffering issues, but this largely depends on your internet connection.