Do you always ensure to lock your house before stepping out? Do you care about your home security to avoid thefts? If your answer is a yes (which should be), cool! But what about your online security? Ever wondered about any cybersecurity tips to stay safe from cyber-attacks?
Although, many internet users like you might think of a cyber attack as something focused on large organizations only. However, only a few realize they remain as vulnerable to cyber attacks as any corporate organization.
Today, these incidents have increased drastically, targeting every internet user. Therefore, everyone, including you, should stay vigilant about protecting yourself online.
So, here is a detailed guide for you on staying safe from cyberattacks.
What is a cyber attack?
To implement all the cyber security tips to protect yourself online, you should first understand a cyber attack.
According to the cybersecurity software and research firm Check Point definition, a cyber attack is an orchestrated online assault from a criminal(s) computer(s) to other computers.
Through these attacks, criminals tend to conduct various malicious activities.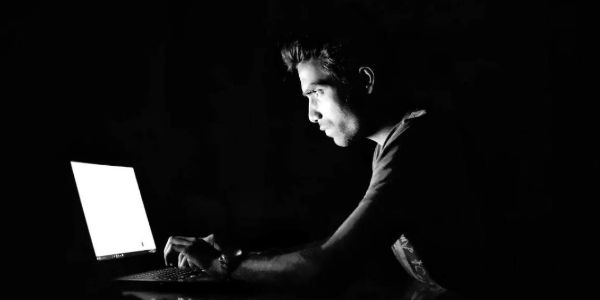 A cyber attack is an assault launched by cybercriminals using one or more computers against single or multiple computers or networks. A cyber attack can steal data, disable computers, or use a compromised computer (or other devices) as a launchpad for other attacks maliciously.
Today, these attacks not only remain focused on attacking computers. Instead, the attackers also target any other device connected to the internet.
That includes everything from your smartphones to WiFi routers to internet-connected home appliances like Smart TVs and home security solutions.
Different types of cyberattacks threatening you today
Although, most of you fear hacking attacks as usually depicted in movies.
However, in practice, hacking isn't a big deal for an avid cybercriminal. Neither does the attacker have to manage many computers, nor does it always involve attacks stealing money from you.
A hacker can simply target you by sending an email, a text message, or even a call. Or, they can hack your system by making you install an app or simply by throwing malware (or a virus) your way.
Usually, most cyber attacks that threaten your online security fall into one of these categories.
Malware attacks – hackers infect your device/system with a malicious tool.
Phishing attacks – hackers trick you via tempting yet malicious text messages or emails.
Ransomware attacks – criminals infect your device/network with malware that encrypts all your data and makes your system inaccessible. They then ask you to pay the 'ransom' to free your computer.
Denial of Service (DoS) attacks – the cyberattacks render your device or the entire IT structure out of service.
Man in the Middle (MiTM) attacks – hackers intercept your network to snoop on your online activities and steal your data.
Cryptojacking – hackers hack your device to mine cryptocurrency for them.
SQL Injection attacks – the attackers exploit a security vulnerability to hack your database.
Zero-Day exploits – hackers exploit unpatched bugs in your device's apps or operating system to target users.
So, these are the most common ways through which a cyber criminal can specifically or generally target you. And these are the things against which you need to defend yourself online.
---