VeePN is among the lesser-known VPN services in the industry. There are good reasons for that. This is a VPN with much to offer in terms of high quality, but that still has a lot of room for improvement. In addition, its service includes two critical errors that make it a dubious choice for any privacy-savvy user.
You probably never heard about VeePN before you came across this webpage, right? We're not surprised. Neither did we. In fact, we would remain utterly unaware of VeePN if we had not had to do this review. But here we are, and curiosity is having the best of us–we want to know how good VeePN is when we consider it against the rest of the market, especially the best options.
Moreover, finding out everything about the VPN industry is part of our business. We do it so that you don't have to do all those tests independently. So, our team of researchers and writers has done its due diligence and reported back to us, and this article will answer the most important questions you can have about VeePN as a service, namely:
Is VeePN's customer service any good? This usually tells us very much about the company's commitment to users.
What is the privacy policy? Remember: privacy is not about technology but human and corporate decisions, as expressed in the privacy policy.
Will VeePN work in China? Oh, so you're not in China all that often? It doesn't matter. This is the VPN holy grail; if it works here, it will work anywhere, so you need to know, even if you never set foot there.
How good is VeePN for unlocking legal video streaming services? The massive increase in demand for digital entertainment prompted by the current pandemic has made this use case necessary.
Are VeePN's speeds fast enough? Yes, speed matters. If you have speed and reliability in a VPN, you have everything.
You'll find the answer to each question and much more information in the following full unbiased review of VeeVPN.
Our VeeVPN full review: The gist
So maybe you don't need to know everything about VeeVPN in the utmost detail. Perhaps you're in a bit of a rush. Maybe you just want to know the most vital facts about VeePN to decide if you should consider it as your next provider or not. If that is your case, this is the section you want: the sheer unadulterated gist. On the other hand, readers who wish to find out everything in extensive detail can see the rest of the review and have the whole cup of tea on VeePN!
So let's start with the obvious. VeePN is not the best-known VPN service out there, to say the least. But it's headquartered in Panama, which is one of the best jurisdictions in the world to have VPN. It has a server network quite extensive for a provider in its league. With VeePN, you will not get the best speeds in the industry, but they're also not the worst you could have.
VeePN supports many different platforms, and it has some exciting features. For instance, you can set up a multi-hop VPN link (for added layers of encryption), and you get a welcomed adblocker. In addition, it can unblock a decent number of video streaming services (but not that many), and the pricing plans are fair enough.
Privacy, however, leaves something to be desired. The company hails a firm no log-keeping policy. However, it collects more user data than we'd like, and the apps it has are loaded with tracking features. We don't like these things at all in a service supposed to help protect our privacy.
VeePN versus the mostly-loved VPNs today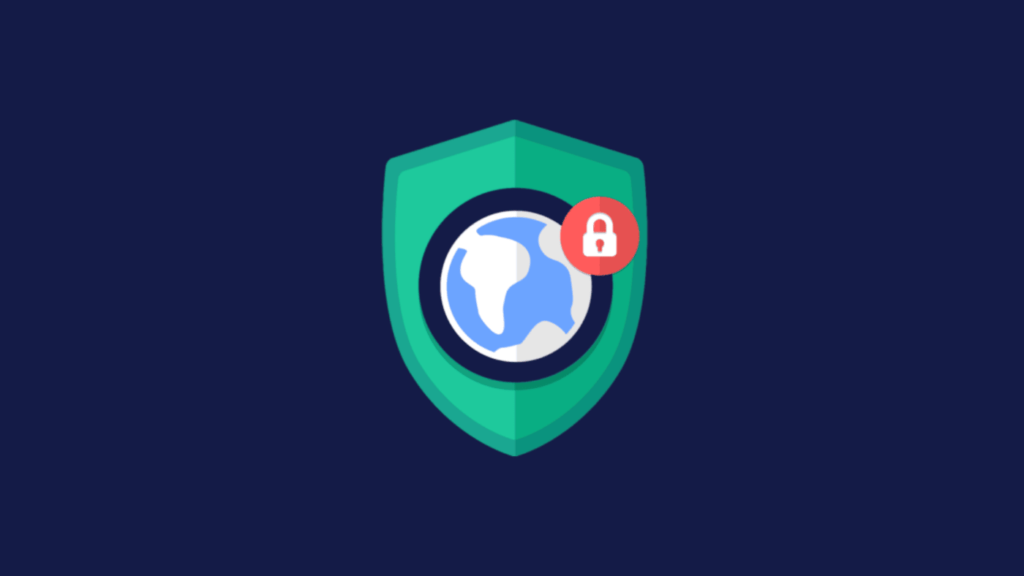 So let's have a look at VeePN as it compares against two of the most important VPNs in the industry: ExpressVN and SurfShark.
ExpressVPN is the best-established name in the VPN world because it's been around for a long time, always offering the best quality. SurfShark is still a newcommer. Its story is much shorter than ExpressVPN, but it's managed to disrupt the VPN world by providing a top-notch VPN network at a fraction of the cost you can find in the market.
So in a way, these two vendors represent the opposite poles of the best that VPNs can offer. However, both are recurrent references in any top five list within the VPN universe.
VeePN is the slowest network among the three. SurfShark is thirteen times faster, while ExpressVPN is five times faster. The three providers have kill switches (ExpressVPN only in desktop clients), allow torrenting, and unblock Netflix. However, VeePN won't unblock Amazon Primer, Hulu, or BBC iPlayer, unlike the other two.
So VeePN lags far behind in the speeds department, but it has other features in which it offers a similar service to our two chosen standards. However, there are a few other regards in which it's very far behind.
For example, VeePN does keep user data logs, while both ExpressVPN and SurfShark stick to a strict no-logs policy which is the one thing that can show a vendor's commitment to user privacy. So this is a point against VeePN, and a pretty serious one, to be sure.
You're probably wondering: is there any issue in which VeePN offers a clear and distinct advantage over ExpressVPN and SurfShark? Yes, there is one–price.
You can have a full VeePN account for as little as 1.67 USD monthly. That's a quarter of the cost of ExpressVPN and only two-thirds of SurfShark, considered to be the budget option among premium VPNs. So VeePN is very affordable indeed, as SurfShark. But hardly a premium option.
Speeds and VeePN: Are there any good?
Speeds will always be a central feature in any user's VPN experience. There are two reasons for this: first, bandwidth is at the core of anybody's digital experience. Second, a VPN's security, privacy, and anonymity advantages come at a price -speeds.
Encrypting all of your traffic, decrypting it, and rerouting it through one or several servers in your network takes calculations, and those calculations take time. Therefore your VPN connection will never be as fast as your open connection. Even with the best vendors, you will lose some speed–and yes, some VPNs have a focus on security that is so heavy that navigation becomes almost useless. So the question becomes, how much is too much? Or, more concretely, how much speed are you going to lose if you choose VeePN? The answer isn't terrible. But it's far from excellent.
We tested the network's speeds using the OpenVPN protocol over UDP. We chose this tunneling protocol because it's available in almost every VPN out there (so it allows for direct comparisons) and because it's the default protocol on offer at the VeePN network.
It surprised us to find out that neither the time of day nor a server's physical location influenced overall speeds. Every location tested at any time gave us about 24 Mbps. So what will that mean for you?
Before we answer that last question, a word on internet speeds: they are a highly complex thing. Too many factors can affect your connection, ranging from your ISP, the local weather, hardware, etc. Consequently, we cannot predict how our speed results match your digital environment. So think about this information as a general trend only.
If you have an excellent high-speed connection (say, 100 Mbps or more), you will notice your overall speed become slower, but nothing you would complain about. So you will lose a bit of speed but nothing to break the deal if you choose to use VeePN. However, you will still be much better off if you pick ExpressVPN or Surfshark.
We found the Hong Kong server to be the one that gave us the best speeds within this VPN network, despite being on the other side of the world. This could be because the American and European servers had vast traffic and users.
Then we had a go at this VPN for online gaming. It went well. The links were solid enough to remain online for extended periods, and the speeds were good enough to support our gaming activities. No lags, freezes, or disconnection, which is how we like to play.
The apps available with VeePN

VeePN excels in the area of support for different operating systems, platforms, and devices. It's better than most other VPNs (even premium ones) in this regard as it supports all the usual suspects (Windows, macOS, Android, and iOS) along with some others that are not so common such as Linux, Amazon FireTV, Amazon Kindle Fire and two families of routers. It is remarkable how far VeePN has gone to include as many platforms as possible, and they are up there with the best in the business.
The provider also offers two browser extensions for Google Chrome and Mozilla Firefox. Browser extensions, of course, do not protect a system as a whole. Whenever you connect to a VPN through a browser extension, only your web browsing traffic goes through the encrypted VPN tunnel.
Many experts consider VPN browser plugins utterly pointless for that reason, but the Chrome extension can be helpful for Chromebook users. Also, if your choice would be to have your traffic go through a split tunnel in which only the web sector gets VPN protection, the browser extension does the trick and saves you a couple of minutes configuring the split-tunneling options.
And this brings attention to split tunneling as a feature. It would be best, more versatile and powerful, to have a good and reliable split tunneling option than to be forced to use browser extensions. But to each his own, and many users do like to have that option.
The app
The app is pretty when you look at it, the design is functional, and the navigation is intuitive. Moreover, it is friendly enough that even the least expert and newer VPN users should find their way around it without additional help.
The left-hand side of the app gives you the options you have to choose the section of the app you want to use. For example, "Locations" will bring up the server list so you can pick the network node you wish to use.
Next, in "General Preferences," you can set up the app's behavior on startup and choose the VPN tunneling protocol of your preference. Then, "Advanced Preferences" lets you decide how your VPN link will behave under WiFi connections. Lastly, the "Privacy Preferences" is the most useful of the menus. This is where you can block ads, trackers, and malicious webpages and manage the kill switch.
Considering all things, VeePN's app is a very nice one, and even some of the market-leading apps could improve their software by looking at this one.
---
Router support

The approach to router installation in VeePN is also top-notch. The company supports Tomato and DD-WRT routers, and very few vendors make it so easy for you to install your VPN into your router than VeePN. That is because you can download VeePN's OpenVPN configuration files from your "Account" page on the website.
This procedure needs more expertise than the average, but having your home router linked to the internet directly through your VPN has many advantages.
For instance, every device in your home that goes online through the router in question will be automatically within the VPN tunnel. And all those tablets, phones, computers, and Internet of Things gadgets will count as a single connection as far as VeePN servers are concerned.
---
VeePN and video streaming service – Does it work with Netflix?
Security, privacy, and anonymity used to be the primary use case for VPN networks. However, the world has evolved, and while that use case remains important, unlocking video streaming services successfully has become the most crucial use case for VPNs.
It was a trend that was discernable as soon as users worldwide noticed that US-based Netflix users get all the goods. Then, however, the Covid-19 pandemic forced millions worldwide to stay at home for extended periods. Thus, the demand for digital entertainment exploded beyond the wildest, most optimistic expectations. And that's how bypassing video streaming geoblocks with a VPN became a thing in VPN-land.
It is no surprise that many VPN vendors try to hook new users by advertising their geo-unblocking capabilities. But, of course, VeePN has its claims on this subject–it says it can deal with HBO, Hulu, and Netflix. That would be a pretty good deal if it were true. Is it? Kind of.
Since VeePN's publicity mentions three video platforms by name, we started our tests with those, but we went forward and did a few more to tell you all about it.
We start with Netflix. It works. But only with the US servers–useless against the German and French services. It is not a terrible thing when considering that it's the US service that almost every Netflix user wants to get.
We didn't have any luck when we tried Hulu–no, it didn't work. But HBO GO worked fine. Then we turned to BBC iPlayer and, again, it didn't work.
So when we consider everything in this department, VeePN is not that bad. Yes, Netflix US is almost the only video streaming service that can unblock, which is not that much.
However, the vast majority of users looking to use a VPN want precisely that. So VeePN could be a great choice in this case. Consider this: if a video streaming platform can be unblocked, ExpressVPN does the trick. That gets you access to tens of other video streamers other than Netflix. But is that what you want? Because most people don't. So when it comes to geo-blocks, VeePN is a one-trick pony. However, that one trick is the most popular one in the circus, and it saves you a lot of money.
So VeePN is a very paradoxical case as VPNs go. Its ability to unblock video websites is awful. It does not work with less popular sites such as Foxtel Go. But since it works with the one site that everybody seems to want, it's a good option for this task, because it's also very cheap.
VeePN and torrenting
VeePN doesn't have any servers optimized for P2P networks. NordVPN, for example, has those servers. The good news is that you don't need such specialized servers with VeePN because torrenting is allowed on every server. So as long as your link to the network is online, you can launch your BitTorrent client and go for it.
Our torrenting test was smooth. A bit on the slower side, but without lost links, reconnections, or other inconvenience.
Is there a split tunneling feature in VeePN?
Split tunneling is a VPN feature in which the VPN app lets you customize how your programs use the VPN. Thus you can choose which applications will have their traffic encrypted and which will go through your regular open internet link. This feature can be helpful if you need to access a LAN that won't take incoming connections from computers, not in the vicinity.
So can VeePN split your traffic? Unfortunately, not intentionally. Let us explain: the browser extensions split your traffic into two halves: whatever goes in and out of your web browser is inside the VPN.
Everything else remains unencrypted and unrouted on your regular open ISP link. So that is split-tunneling by definition. However, it's not customizable, and there is no split-tunneling menu in the app.
To answer the question: unless you find the split tunneling you get via browser extensions useful, then no, VeePN has no split tunneling feature.
Privacy, security, and anonymity
Privacy
The two notions of privacy and security look very similar from afar. But they're not. Security is all about choosing the best technology and using it correctly. Once everything is set, the machines guarantee the rest by following the mechanics.
Privacy is an entirely different thing. It's not about technology but human decisions, enforcement, and a matter of policy.
In other words: do you want good encryption? No problem, AES will do the trick for you; it's the standard algorithm for encryption worldwide. But do you want good privacy? Sorry, but there's no algorithm here. If you want privacy, you need a vendor that makes it happen. And how do you know? First, you look at the privacy policy they have. And then you look closer.
Every VPN claims to be private and secure. Yet, even free VPNs, far from privacy champions, still make those claims. So how does VeePN do in this regard? Let's see.
We start with the policy:
VeePN follows a strict No Logs policy, which means we do not record or store any of your personal information, including browsing history, location, and IP. VeePN cares about your privacy!
Well, so far, so good; this is what we want from our VPN providers regarding privacy.
However, there is always the small print. As we kept reading the privacy policy in more detail, we found that the website admits that VeePN collects the following data about you:
Partial payment details
Connection timestamps
Time zone
IP address
Location
App usage statistics
Device information (including the operating system version you are using, your unique device identifier number, and browser user-agent; everything they need to create a digital fingerprint).
This is right there, on the policy, blatantly flying in the face of the previous "No logs policy" statement. So let's face the facts: VeePN keeps logs, and it's not a privacy-friendly VPN.
Wait, there's more.
If those data points were not bad enough, the privacy policy also admits that there are several third-party trackers embedded into its apps. What trackers, do we hear you ask? These:
AppsFlyer
Facebook
Amplitube
Google Analytics
Firebase
If the app only allowed the Facebook tracker, that would be bad enough, but there's plenty more. Do you remember the mass migration we saw a couple of years ago from Whatsaap to Telegram? That was just to avoid Facebook from dipping its long digital nose into other people's business. And VeePN is giving it away just like that.
Everything we've told you so far about privacy is just unacceptable. A deal-breaker as far as we're concerned. A good VPN that protects your privacy can't keep any logs on its users, for a start. And having third-party trackers installed on our devices through the app's back door is even worse.
---
Security
Okay, privacy is not VeePN's best feature. So how does it fare on the security front? Let's see: encryption is AES 256-bit. This is good. It's the industry standard in VPNs and the military and intelligence communities worldwide. So this is a good feature.
The protocols on offer include IKEv2, OpenVPN, and Shadowsocks. IKEv2 is a protocol that works well when you're on the go because it keeps the link to the VPN server alive even as the environment changes, which happens when you're walking around town.
OpenVPN is an open-source project that produces and keeps the protocol of the same name current. It's the golden standard for the VPN tunneling protocols because it's been audited a zillion times (one cool thing you can do to open-source software), and it always passes the tests with flying colors.

VeePN can make multi-hop connections for you. Instead of one, these are links in which your traffic goes through at least two servers within the network. Each server hides the previous IP address and adds a new layer of encryption. This would make tracking you online impossible (unless the software that performs the encryption also includes a Facebook tracker, let's say).
But, of course, every new encryption layer reduces performance significantly and slows down your activities. And we can't help to ask ourselves, what is the point in overkill encryption when the service itself defeats the whole point of privacy?
The VeePN tech platform includes an optional ad blocker that you can manage from the app. Ad blockers are always welcome, especially if you like free streaming websites in which the ads are not just obnoxious but even risky from the security point of view.
VeePN also has something called a "Warrant Canary." This piece of writing is refreshed periodically to assure that the service provider (VeePN, in this case) has not been served with a secret warrant or a gag order for any governmental agency.
But, of course, the idea is that if VeePN ever gets that gat order or secret order, it couldn't tell you, right? Of course not. But then the canary would go away, and its disappearance would let you know that something fishy is going on. So this gives you the information you need while keeping VeePN off the hook because it told you nothing.
We also ran tests for VPN leaks, and VeePN delivers the goods. Your IP will not slip away into the open internet through a DNS query or a WebRTC call, so everything is ok in this regard.
---
The VeePN server network
So let's talk a little about VeePN's global server network. It spans 50 countries and has 2,500 nodes (servers), more or less. Admittedly, this network is small compared to NordVPN or InternetPrivateAccess, but let's not forget that this is not an industrial giant. So this is quite an extensive server network for a provider in the "small" category.
So how important is the network size in a VPN? Well… it isn't, for the most part. The critical feature in a network of this kind has machines in the essential locations of the world from which you want to connect. Then the quality of the service depends much more on the quality of the individual servers and their resources than on node cardinality.

So this provider has plenty of servers in the US, Canada, Western Europe, and Australia. But it's almost non-existent in Latin America, which could be a problem for you, depending on where you are or what you want from the VPN.
In essence, as with many other features in VeePN, it's far from being the best in the business, but it will suffice for most tasks.
Does it work in China?
This is the big question. Bypassing the Great Firewall of China is the VPN holy grail, and it's the test that separates the big boys from the rest.
VeePN's marketing says nothing about China (or Saudi Arabia, the UAE, South Korea, or any other jurisdiction known for its oppressive internet restrictions). However, this couldn't be different. VPNs are proscribed in China, and basing your marketing strategy on announcing your ability to carry out what amounts to criminal activity is not the best idea.
This time we were unable to test this service from within Chinese territory. So we searched for our answers within the VeePN infrastructure. Unfortunately, the support section on the website says nothing about China either. Not in any articles, FAQs, or tutorials.
So we went a step further and asked the customer service team through an email. They answered us that VeePN does work from China indeed, but you need to tweak a couple of things first, which happens with any VPN that can do this trick.
So, according to the info we received, it's best to get into the VPN network using the nearest servers in the Far East (Hong Kong, Singapore, and Japan) if you're in China. We were also told to preferentially the Shadow socks protocol from that jurisdiction.
The preference for Shadowsocks is a logical choice. This VPN protocol came into existence for the very purpose of bypassing the Great Digital Wall of China. It's very popular with the Chinese. It emphasizes the encryption of TCP links instead of overall system traffic.
Should we believe VeePN's customer service agents? They are not the marketing team; it's their job to provide accurate information to paying customers, so the chances are that they told us the truth.
However, if having a VPN service in China were a priority for us, we would instead pick NordVPN or some other premium service whose track record is beyond any doubt.
VeePN's customer support
VeePN's customer support department offers many options, including email, support ticketing, and a live chat online at all times. As described earlier, we asked them if the service was good in China. Unfortunately, the live chat never gave us an answer–the agent on the other side was supposedly online and ready to talk, but no cigar.
We had an answer, nevertheless. It took a whole day to arrive. This was unexpected. If we had asked the question through an email, answering it within 24 hours would qualify as good customer service.
However, we asked on a live chat window. The whole idea is to have your question answered immediately, not within a day. If the live chat agent on duty could not answer the question, we should have had at least a "Need to do some research, sir, and I will email you later." Instead, we were ghosted on the live chat even if we had an answer on the following day.
In the end, we had our answer. It was helpful, polite, and thoughtful, and it addressed the issue we needed "solved." So in this regard, we have to say that the customer service is good enough, not chatty or quick.
VeePN pricing

VPN's pricing plans are very fair indeed. It's not the cheapest service out there, but it's certainly much more affordable than any of the premium options we usually recommend–even Surfshark, which is the budget option. And it's cost-effective.
Many of the smaller VPNs out there charge too much for their service, so the price they ask turns out to be too high for the meager service they provide. Likewise, VeePN is not the best VPN out there, but the service it gives is commensurate with the price.
You can have a VeePN account for as little as 1.67 USD if you choose the five-year plan. This is a great price. If all you want from your VPN is a service that unlocks Netflix US, it's an excellent deal. But it requires a five-year commitment. Five years is a long enough period for many things to change, so such a long commitment is a doubtful proposition. However, if VeePN's service meets your digital lifestyle and the service fits you like a globe, then you're in luck.
Each account allows for ten concurrent connections into the network, and there's a 30-day money-back guarantee.
There are three subscription plans at VeePN:
Monthy, 10.99 USD
Yearly, 69.99 USD (5.83 USD monthly)
Five years 99.99 (1.67 USD monthly)
The monthly plan is probably the one for which most users will go. And in this context, the pricing is terribly high if you consider that you can get NordVPN or SurfShark instead for an extra buck or two, which offer superior services by far.
The verdict: Do we recommend you sign up with VeePN?
VeePN is a smaller VPN service with plenty of good things to offer, and it's making the most of its resources. But two reasons prevent us from issuing a recommendation.
First, the monthly price is ludicrous as it comes too close to the best VPNs in the industry that will give you so much more. Second, tracking your users surreptitiously breaks the deal on the privacy front. We will not tell you just to go ahead and sign up with a VPN that is doing Facebook's dirty work for them. That defeats a VPN's purpose.
So VeePN is doing several things very well, but we are still not going to suggest that you choose it.
Yes, it works in China, has an ad blocker, and supports multi-hop links. In addition, it has suitable VPN tunneling protocols; it allows for ten concurrent connections. But the price remains an exaggeration, and they still keep logs on you.
We do not recommend this VPN at all. The following section will show you a list of alternatives to VeePN. Each of them costs a similar quantity to VeePN, but the service is way superior.
VeePN alternatives
ExpressVPN
This is the best-established name in the VPN world. If a great VPN can perform any given task, ExpressVPN can. Unfortunately, the servers in the network are RAM only, which means that this VPN can't keep logs at all because all that information evaporates into the digital ether when the RAM server re-boots. Nevertheless, it works in China, and it unblocks every video streaming service known to man.
---
NordVPN
NordVPN is the most advanced VPN network in the industry. The service it provides is probably the best in the business, and the pricing scheme is close to VeePN's. This VPN does everything that a VPN is supposed to do, but it also offers many extra features to improve your privacy, security, and anonymity. So this is one we do recommend.
---
Surfshark
Surfshark is the enfant-terrible of the VPN world. It's a young service that has turned the market upside down by offering top-notch service at a fraction of the usual average premium prices. The service is comparable to ExpressVPN and NordVPN but much more affordable. It works in China, and it also gives you plenty of extra features.
---
Private Internet Access
Every VPN in the market talks the privacy talk. PIA has walked it. It was involved in criminal trials in 2015 and 2017. It could not deliver any user logs to the authorities because it didn't have any to share with them. Fast and reliable, it has the largest server network in VPN-land.