Cyber threats have been on the rise lately. Individuals/organizations regularly lose their information through computer-related attacks.
Some of the attacks could cause the documents to get corrupt.
Others may make them completely missing and cause system malfunction. In some instances, the documents would be encrypted with ransomware.
Whether you have experienced any of this or not, it is important to protect your devices with antivirus applications. Antivirus programs can shield your documents and entire system from hackers. They can help protect your privacy, protect your systems against ransomwares, and generally maintain integrity.
Microsoft Defender, which many users still dub as Windows Defender (its initial name), is an in-built antivirus that comes with MS Windows. The program promises to deliver comprehensive real-time protection against viruses, spyware, and malware across apps, email, the web, and the cloud.
Despite Microsoft's claims, many people keep asking questions like:
Is Windows Defender, the in-built Microsoft Windows antivirus, fast enough to eliminate threats without slowing your PC down?
Can it handle modern-day complicated malicious threats such as spyware and ransomware?
Do I need more protection alongside it?
Where it lacks?
All these questions are valid.
Let us tell you one thing, Microsoft understands the threat posed by viruses. That's why the organization ensures that every Windows system has Windows Defender pre-installed in it. The application delivers real-time security protection against ongoing threats such as spyware, malware, viruses, and lots more.
However, in the past, Defender has not lived up to its name.
Windows Defender is designed to protect your computer from viruses and malware. The antivirus is pre-installed already if your PC is currently running on Windows operating system. Microsoft offers it for free as a built-in security tool.
The new version, also known as Microsoft Defender Antivirus, can operate impeccably on Windows 10 computers. This allows it to detect and eliminate threats without affecting system performance.
While it has improved significantly in the recent past, you cannot use it as standalone antivirus. The antivirus does not receive frequent updates, so it cannot offer advanced protection against the latest malware threats. That is why you should consider using it together with another free antivirus.
Read on to find out whether Windows Defender is good enough, its main features, reliable free antivirus you should combine it with, and much more.
What are viruses
A computer virus is an unwanted program that finds its way into a host system without the knowledge of the user.
Some of the viruses replicate and spread when they gain access to a system. Computer viruses are developed to perform unwanted and malicious actions on the target devices. Upon successful installation, these malicious programs can delete data, encrypt or corrupt files, and affect the performance of the system.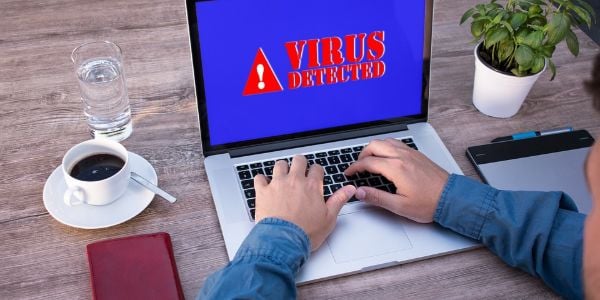 An antivirus program such as Windows Defender fights against the activities of a virus program on the system. It recognizes, deletes, halts, and removes viruses from the system.
Good antivirus programs would eliminate virus applications or disable them so that they don't keep infecting the system and cause more damage.