Iran is a beautiful country despite the negative western media coverage. However, the government has strict internet censorship and surveillance, blocking many famous sites and apps. While it's troublesome for the citizens, these restrictions also apply to the visitors, making it inevitable to use a VPN for Iran.
Moreover, using a VPN in Iran is also necessary for your online privacy. That's because the internet service providers (ISPs) are forced to collect data on internet usage. So, you can get into trouble for accessing unauthorized sites or publishing anything that may be immoral, or opposing the government.
Although, using a VPN is the best way to avoid such issues and access whatever content you want on the internet. However, finding a reliable VPN service isn't easy to keep you safe. Therefore, after thorough research and testing, we have compiled top services list that will safeguard your data and internet traffic in Iran.
Best Iran VPNs – The quick list
Here are our quick summaries of the top VPNs for Iran if you are short on time:
Why do Iranians need VPNs today?
The latest Freedom House report ranks Iran as 'Not Free' with an internet freedom score of 16/100 (0=least free, 100=most free). That is because the Iranian government controls the internet and restricts what citizens can and can't do.
Numerous popular platforms such as Facebook, Telegram, YouTube, Twitter, and any website with foreign government links are blocked as authorities keep cracking down on local sites and media outlets deemed immoral or criticize the government.
Going against the restrictions can lead to severe punishment. For example, you risk penalties, fines, flogging, and incarceration if caught using gambling, porn, or dating sites. In addition, the government aims to create a 'Halal' internet so people can live by Sharia laws even online.
Making it worse, the government established Cyber Division Rapid Reaction Center to monitor online content and activities. A warning gets sent, but if the user is persistent, they can be traced via the IP addresses and arrested for prosecution.
At this point, using a virtual private network (VPN) is an excellent way to keep your online activities out of the radar. It will create an encrypted tunnel and mask your IP address, preventing authorities, ISPs, and third parties from snooping on your activities. The VPN will also come in handy to access censored websites and services, including streaming sites and social networking platforms.
Top 5 VPNs for Iran today – The detailed list
Keep in mind that a VPN is designed to protect your internet connections and help bypass geo-restrictions. It means that the tool cannot help you access the internet in case of a blackout, no matter how great it is. Nonetheless, the VPNs on this list will maintain your security without sacrificing speed.
1. NordVPN

The best Iran VPN that ensures thorough anonymity by offering some rare features like server obfuscation and anti-VPN detection technology.

5,000+ servers in 60 countries

P2P optimized servers

Double encryption

Kill switch

CyberSec ad-blocker

No logs

Up to 6 simultaneous devices

Web protection

Double VPN feature

30-day money-back guarantee
Pros
Great encryption

Effective kill switch

Affordable long-term packages
Cons
Old-fashioned desktop app
NordVPN is one of the best Iran VPNs in the market for good reasons. Precisely, it comes with a lot of security features to keep you completely safe.
First, it utilizes the AES 256-bit encryption, which is strong enough to prevent government agencies from accessing your online activities.
Second, it has both the kill switch and DNS leak protection. Even with the best VPN service, your traffic and data can leak accidentally, exposing your identity. The kill switch will cut the internet connection when the VPN drops to prevent this from happening. On the other hand, the DNS leak protection will stop your DNS request from rerouting through your ISP's servers.
On top of that, it uses a double VPN feature to add an extra encryption layer. It works by routing your traffic through two servers instead of one, although it may slow your speed slightly. Also, it has perfect forward secrecy (PFS) that changes the encryption key frequently to prevent unauthorized access.
The provider operates a massive network of over 5,000 servers in 60 countries. Sadly, it doesn't have servers in Iran, but there are nearby options in Turkey, Israel, and United Arab Emirates. Fortunately, it offers unlimited bandwidth, and most of the servers produce enough speed to handle tasks such as streaming, torrenting, and gaming.
NordVPN works well with all the major operating systems, including macOS, Windows, Android, iOS, and Linux. Thankfully, you can connect up to six simultaneous connections or install it on your router to add more devices. The monthly plan is slightly expensive, but you can opt for more extended packages as they are more affordable.
---
2. ExpressVPN

This fast-speed VPN is also a great privacy tool for Iranian users to stay under the radar. It not only unblocks geo-restricted content, but also hides your VPN usage with obfuscation technology.

3,000+ servers in 94 countries

AES 256-bit encryption

DNS Leak protection

Supports P2P

TrustedServer technology

Network Lock feature

No-logs policy

Allows up to 5 simultaneous connections

30-day money back guarantee
Pros
Robust security

Sufficient speed

Does not log user data
Cons
Little expensive than other VPNs
ExpressVPN is another best Iranian VPN. It has some of the most vital VPN features to maintain your internet security and privacy.
There is an AES 256-bit encryption that will protect your connections when accessing the internet in Iran. In addition, it adds a 4096-bit RSA key and SHA-512 HMAC authentication into the mix to fortify the security. ExpressVPN also has perfect forward secrecy, which means that it is virtually impossible to infiltrate your connections.
The kill switch (Network Lock) will block your internet traffic if the VPN disconnects for whatever reason. It is automatically enabled on Windows, macOS, and Linux. However, you have to toggle the feature o and off on Android and iOS apps.
One of its unique features is TrustedServer Technology. It ensures the servers on the network run on random access memory (RAM), which is insufficient for storing any data. Hence, everything gets deleted after every session.
Additionally, the VPN offers multiple tunneling protocols, and you can switch to any option to customize your connection. They include the standard OpenVPN, IKEv2/IPsec, and L2TP/IPsec. Also, it has a proprietary protocol known as Lightway, which makes transitioning between networks seamless and drains less battery.
The VPN runs a massive network of more than 3,000 servers in over 94 countries. Usually, the servers are likely to have a high load when the network is small, which causes severe slow speed. However, there is an excellent chance to get a less crowded server with an extensive service like ExpressVPN.
On the downside, the ExpressVPN plans are expensive, although the cost reduces slightly with lengthy subscriptions. Also, this VPN provider does not offer an ad blocker.
---
3. Surfshark

An amazing VPN service that has some nice stealth features like Camouflage mode, Double VPN, and NoBorders mode – just perfect to enjoy anonymous browsing in Iran.

3,200+ servers in more than 60 countries

AES 256-bit encryption

P2P optimized servers

Has Camouflage Mode

Automatic kill switch

CleanWeb ad-blocker

Double VPN feature

Allows unlimited simultaneous devices

30-day money-back guarantee
Pros
Incredibly safe

Does not limit the number of connections

Excellent customer service 
Surfshark is the best VPN for an Iran resident wanting value for money. It offers unlimited simultaneous device connections and other offerings designed to protect and enhance your online security and privacy.
The provider uses military-grade AES 256-bit encryption in conjunction with 2048-bit DHE RSA key exchange, SHA512 authentication, and perfect forward secrecy (PFS). Also, like ExpressVPN, its servers are 100% diskless and automatically delete all the data when you exit a session.
In terms of security protocols, there are four options to choose from, including the common OpenVPN and IKEv2 protocols. But notably, Surfshark also offers WireGuard – a new protocol hailed for improving security without impeding speed. Also, it has Shadowsocks which will come in handy in a highly-censored country like Iran to evade internet restrictions.
The kill switch is not automatic by default, but it is easily accessible to activate. This feature is designed to cut your internet connection temporarily if the VPN stops working. As a result, none of your traffic will leak to keep your online activities private. In addition, it protects against DNS/IP/WebRTC leaks.
Surfshark offers MultiHop servers, which NordVPN and other VPNs call a double VPN. This is where you route your traffic through two servers to add an extra encryption layer, which is necessary for a country like Iran. Unfortunately, it may cause your internet speed to drop significantly.
The "Camouflage Mode" is what other providers call the obfuscation feature. This Surfshark feature will hide your VPN traffic by making your connection look normal. This feature is handy in Iran because it has strict VPN usage censorship.
---
4. ProtonVPN
The best free VPN for Iran that lets you unblock content from multiple locations without being caught. It also never compromises the online privacy of its free customers from anywhere.

1,600+ servers in 63 countries

AES 256-bit encryption

P2P friendly

Kill switch

Netshield ad-blocker

Up to 10 simultaneous devices

30-day money-back guarantee
Pros
Modern interface

Strong encryption

Free plan
ProtonVPN is a high-quality freemium VPN service. It offers affordable plans and a free plan with three server locations. However, you can upgrade to paid packages to access over 1600 servers and other advanced features.
Unfortunately, it does not have servers in Iran, so you can't get an Iranian IP address to unblock locally blocked websites and content. Don't worry, though, as it has many nearby servers in Turkey, the United Arab Emirates, and Egypt.
The VPN uses AES 256-bit encryption to protect your data from snoopers. ProtonVPN also uses perfect forward secrecy to add an extra security layer.
Furthermore, the kill switch will disable your internet traffic when the VPN connection stops unexpectedly. So, even if a server malfunctions, no one will see your information. Also, it offers DNS and WebRTC leak protection to keep you completely private.
Notably, ProtonVPN has a Secure Core feature, which other VPNs call double VPN, to route your traffic through two servers. The difference is that ProtonVPN uses extra secure servers in Switzerland, Iceland, and Sweden. These are privacy-friendly jurisdictions that are not part of the 5/9/14 Eyes Alliance.
The Netshield feature of ProtonVPN is a reliable ad blocker that prevents intrusive ads and protects you from malicious trackers and malware. However, it blocked ads on specific websites but could not stop ads on YouTube during our testing.
---
5. Hide.me

Another freemium VPN serving Iran users with online privacy. It also offers multiple server locations for free with no compromise on traffic encryption.

2,000+ server in 46 countries

AES 256-bit encryption

DNS/IP/WebRTC leak protection

Kill switch

Double VPN feature

Allows up to 10 simultaneous devices

30-day money-back guarantee
Pros
A free option

Secure connections

No-logs policy
Cons
Limited functionality in iOS 
Hide.me is another reliable free VPN for Iran. It has more than 2,000 servers in over 75 locations around the world. Unfortunately, you can't get an Iranian IP address as it does not have servers in the country. However, it will be helpful if you want to use the internet without censorship in Iran.
The free plan offers servers in the US, Canada, the Netherlands, and Germany. It means you can access blocked online services in Iran without paying for a subscription.
It uses AES 256-bit encryption ultra-robust security to protect your internet traffic and activities, even on public WiFi. Furthermore, the provider employs 4096-and 8192-bit RSA keys and Perfect Forward Secrecy (PFS) to strengthen the connection between your device and the server.
The VPN has enabled the kill switch feature by default. It will protect your data and traffic from leaking in the background. Also, all the servers do not leak IP, DNS, WebRTC, and IPv6 leak protection. All these can reveal your identity and location.
---
Methodology for choosing VPNs for Iran
We considered these crucial features when selecting the best VPN to use in Iran.
Robust encryption. AES 256-bit is the highest encryption level available, so it was the first thing we looked for. In addition, it is military-grade and impossible to intercept, which is crucial in Iran as the government spies on internet activities.
Kill switch. This feature cuts the internet connection when VPN drops, which helps maintain your privacy.
Obfuscation. VPN providers call this feature many names. Essentially, it conceals the VPN activities to make it look like you are on a standard connection.
No-logs policy. A no-logs approach means that the service provider isn't collecting users' logs. As a result, there won't be any information to hand over to Iranian authorities even if they ask from the VPN.
Server network. An extensive server is desirable for two main reasons. First, the network load gets distributed, so the speed will not slow down. Second, you will access international content on sites like Netflix, YouTube, and the BBC's iPlayer.
VPNs to avoid in Iran
Since very few VPNs today offer Iranian IPs, you might fall for just any random VPN app offering one. However, such random picks would only cause you trouble with poor services, lack of good security features, and other issues.
Below we list two VPNs that you should never try using in Iran.
UFO VPN
At first glance, this service might appeal to you with fancy features, such as cross-platform compatibility, a catchy interface, and affordable pricing. However, digging deeper will let you realize how terrible this VPN is.
At first, it doesn't let you choose your desired VPN protocol since it never names them. Then, you'll face trouble finding adequate assistance from their customer support. Moreover, besides offering subpar services, it also has security issues like data logging and sharing with third parties.
---
Urban VPN
While this free P2P VPN offers Iranian servers, it has none in effect. Plus, as you can expect from its free services, the VPN delivers unimpressive performance and terrible speeds and even causes IP leaks.
---
Web freedom in Iran
As mentioned earlier, the Iranian government monitors and restricts internet usage. For example, there are content limits, popular sites' blocking, and violations of user rights. The following cases paint a picture of the current situation in the country.
Internet penetration rate has risen significantly in the country in the last few years, mainly because of improved speed and expansion of mobile data.
Telegram had gained popularity among Iranians as a secure form of communication and doing business. However, the conservative-led judiciary banned it to protect 'national security.'
Hadi Heidari, an Iranian cartoonist, was imprisoned for eight months for allegedly showing solidarity with Paris and Beirut after the 2015 terrorist attacks.
Internet service providers (ISPs) in the country are obligated to collect and store user data for a year by the government. It is a move to increase monitoring and censorship.
Arash Zad is a prominent Iranian technology blogger who lives in Turkey. However, he was arrested by the Revolutionary Guard's intelligence units after visiting his home for the holidays. Other internet freedom activists have faced the same predicaments.
The Iranian Parliament introduced a bill in July 2021 named 'Cyberspace Users Rights Protection and Regulation of Key Online Services.' It is intended to help the state expand control and centralize the internet, further limiting public access.
There are reports that China is helping the Iranian government implement the 'National Information Network' to cut off the World Wide Web.
Therefore, it would be best to install a VPN if you are an Iranian citizen or planning to travel to the country to protect your data and avoid internet censorship.
What else can a VPN help me with?
Besides safeguarding your data and online activities, a VPN can be helpful in many other ways. For example, it will help you access streaming services, online games, or any blocked content from anywhere.
Moreover, a VPN will prevent your ISP from throttling your bandwidth when doing data-intensive tasks like downloading torrents or streaming movies.
Last but not least, a VPN will protect your daily online activities like banking, paying bills, or shopping. However, this can be risky, especially when using an unprotected public WiFi hotspot.
---
The legality of VPNs in Iran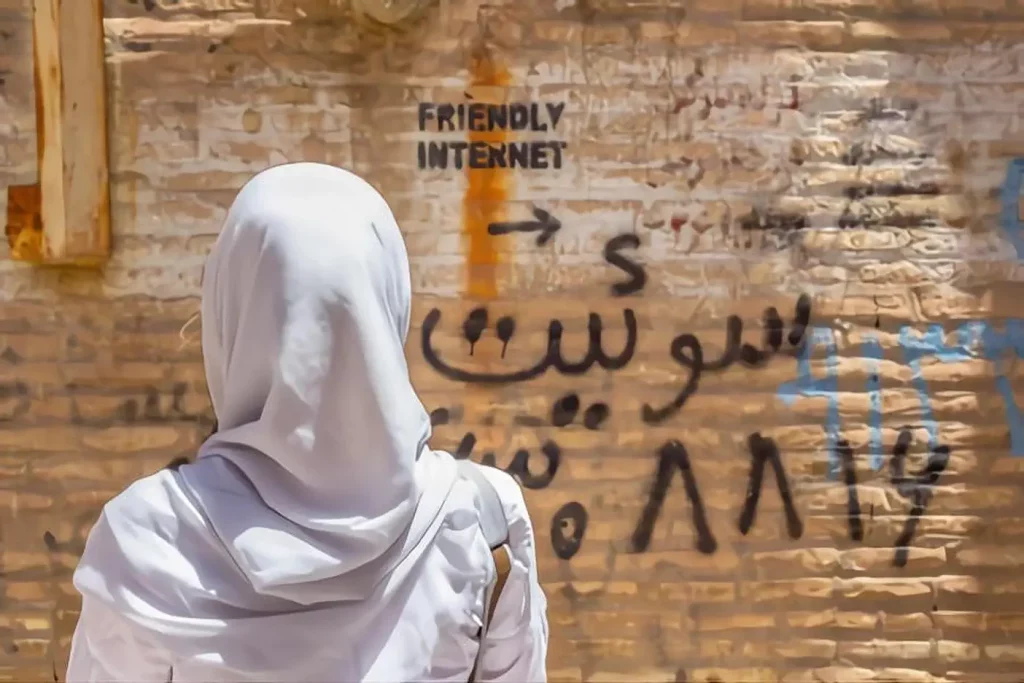 Technically, VPN usage is allowed in Iran, but there is a caveat. Only government-registered and approved VPNs are allowed, which are obviously monitored. However, many people want a VPN to bypass censorship on Facebook, Twitter, YouTube, and similar sites. Nonetheless, using an unauthorized VPN is illegal in the country, and you can face a penalty of 91 days to one year in prison.
Fortunately, the government is less concerned with people using sites like Facebook, so arrests are rare. However, you will get into trouble for posting anything deemed to undermine or oppose the government.
While using an authorized VPN in Iran is legal, there are reports that the government blocks VPN ports. Also, it throttles internet speed to discourage citizens from using VPNs. So, you should use a secure VPN service because you can be punished for accessing illegal content in Iran. Thankfully, the VPNs above offer strong security and privacy to prevent the government and other third parties from seeing your online activities.
Is there a reliable free VPN for Iran?
You might be tempted to install a free VPN service if you are on a budget. Unfortunately, while some free VPNs are safe, most of them will do more harm than good.
These services don't ask for any payment, but they might cost your online security and privacy, which is vital in Iran. Also, your device can get malware if you download a shady free VPN app. The worst thing is that free providers may collect your data and sell it to third parties.
Thankfully, there are a few exceptions if you want to use free VPNs. Also, some premium services offer free plans with all the necessary security measures (although some features are limited). ProtonVPN and Tunnelbear are good examples. While both services limit the number of servers for free accounts, you will get the same AES 256-bit encryption that premium users get. You can also check out our cheap VPNs list for affordable options.
How to get an Iranian IP address?
If you are visiting Iran, do this before entering the country. That is because most websites and app stores are blocked there. So, you won't be able to download a VPN app later.
Subscribe to a reliable and trustworthy VPN provider. We highly recommend NordVPN.
Download and install the appropriate app for your device.
Select a server outside the Iran borders and connect (we recommend connecting to Russia in this case).
Start browsing and streaming securely.
We also advise you to turn on all the VPN protective features once you get into the country. For example, activate the OpenVPN protocol, kill switch, DNS leak protection, auto-reconnect, obfuscation, or any other feature meant to keep you safe. Also, you can improve your online privacy by avoiding public WiFi hotspots and using secure browsers like Tor and encrypted email services.
Conclusion
A VPN will not help you avoid frequent internet blackouts in Iran. However, it will enable you to access blocked social media platforms, news websites, and streaming services. In addition, you will be able to contact your friends and families through VoIP services like Skype from anywhere globally. We recommend NordVPN as the #1 VPN for Iran because of its massive server network, military-grade encryption, and obfuscation.
FAQs
The Iranian government has implemented strict laws to surveil and censor internet usage. Also, the infrastructure isn't reliable, and data centers don't offer fast speed, with an average broadband speed of 20Mbps. Also, the government frequently shuts down the internet. Thus, many VPN providers don't like setting up or renting servers in Iran and other similar countries.
Yes, many VPN IP addresses are inaccessible in Iran. Unfortunately, we cannot list all of them, but you can visit https://www.nirsoft.net/countryip/ir.html to know the blocked IP addresses and providers.
A physical server is located where it is indicated on the server map. Whereas a virtual server is registered in a different country but actually found somewhere else. Physical servers are desirable because they offer better speeds. However, hosting the servers in Iran is precarious due to the government's surveillance and censorship. Hence, you may often have to bear with virtual servers.
Yes, a VPN will reduce your internet speed because of the encryption process and other security measures employed. However, a nearby server is likely faster than a remote server because the traffic travels a shorter distance. Also, some protocols such as IKEv2/IPSec and WireGuard are faster.
Yes, you can get an Iran IP address using a free VPN, but most free VPNs are unreliable due to the likely security and performance issues. So, avoid free VPNs to maintain your utmost online security and privacy.