The internet was conceived as a platform accessible to all and free from control. Unfortunately, this is not the case in many countries, including Egypt, where online censorship and surveillance are a major concern. The government has blocked and continues to block websites, including social media sites, news outlets, VPN services, and human rights organizations. In fact, Freedom House ranks the country as not free.
Fortunately, you can evade these restrictions by using a Virtual Private Network (VPN). It will hide your IP address and encrypt your web traffic to keep you safe and anonymous. This means that you will be able to access blocked websites and services in Egypt.
In this guide, we've compiled the best Egypt VPNs list, how to get an Egypt IP address, why it is essential to use a VPN, tips on avoiding censorship and staying private online, and more.
Best VPNs for Egypt – The quick list
We'll get into expansive detail on each service later in the article, but here is our shortlist if you are in a rush.
Why is it necessary to use a VPN in Egypt?
The Muslim Brotherhood was banned in Egypt after the Arab Spring, which almost collapsed the country. After normalcy returned, the government went on a spree of imposing stronger restrictions on freedom of speech. For example, it has banned more than 24 news websites for allegedly inciting terrorism in the past few years.
Furthermore, the local media is highly controlled. So, any outlet that allegedly says anything contrary to the government is silenced, prosecuted, or completely shut down by force. Also, around 2015, Egyptian security forces assaulted dozens of journalists, and in 2017, a human rights lawyer was incarcerated for expressing dissenting political opinions.
Under President Abdel Fattah el-Sisi's regime, the country faces a bad economy, a high unemployment rate, and insurgent or ISIS-like groups. In addition, with a population of 104 million, a whopping 71.914% have internet access, which ironically is severely restricted.
Moreover, in 2014 the el-Sisi government introduced the High Council for Cybersecurity (HCC) to protect citizens against cybercrime. However, it was a ploy to monitor internet activities and conducted widespread surveillance on citizens. This is a major problem as many journalists have been arrested for reporting injustice.
As you can see, the political environment in Egypt is a bit strained, so it is essential to stay private with a VPN. Unfortunately, most VPN providers claim to be secure, yet they offer mediocre services and can even put you at risk. Therefore, ensure you get a dependable and trustworthy VPN for Egypt.
Essential features to look in a VPN for Egypt
One of the biggest concerns in Egypt is online privacy. Fortunately, the VPNs we have compiled in this article have strong privacy policies. Additionally, all of them offer strong OpenVPN encryption. Here are other features to look out for (so that you know what makes a VPN good for Egypt):
Kill switch
This is a crucial feature to prevent your traffic from leaking accidentally if the VPN connection drops unexpectedly. Every Egypt VPN should have this feature as you can get into trouble for accessing restricted content.
---
Zero-logs policy
Check out the logging practices of the service you intend to use. Notably, it should have a no-logs policy and shouldn't record any identifiable information. This is important because the government can compel the VPN provider to hand over the data.
---
DNS leak protection
A DNS leak can make your ISP see the websites you are visiting. This is a major issue if you are concerned with your privacy. So, ensure the VPN you use has DNS leak protection.
---
Egyptian servers
Besides having servers in other parts of the world, a good VPN for Egypt should have a local server. This will enable you to access blocked websites and services within Egypt while maintaining your privacy.
---
OpenVPN encryption
OpenVPN protocol is well known and has been audited extensively. Therefore, it offers sufficient protection to your data now and in the future.
---
Obfuscation
Another crucial feature to consider for an Egyptian VPN is the masking technology. Since OpenVPN protocol is blocked in the country, you will need a VPN with an obfuscation feature or stealth mode. These are specially designed servers that will enable you to evade OpenVPN blocks and ISP bandwidth throttling. In addition, they will make your VPN traffic seem like normal HTTPS traffic, preventing ISPs from noticing VPN usage.
Alert: Unfortunately, Egyptian deep packet inspection (DPI) can detect OpenVPN traffic over Port 443, so not all types of obfuscation will be sufficient. Many providers offer this basic cloaking, but some VPNs have dedicated obfuscation like obfsproxy, stunnel, or XOR. Thankfully, you can take advantage of the free trials or money-back guarantees to see which VPN service works for you.
---
Server locations and connections speeds
The main reason people use a VPN in Egypt is to evade censorship and surveillance. However, it is also a great tool for entertainment purposes. For example, you can pretend to be in another country to access geographically restricted streaming sites.
That will enable you to watch BBC iPlayer alongside other British services such as All 4, ITV Hub, etc. Also, you will be able to unblock Netflix US and other American streaming websites. However, most VPNs have weak unblocking capabilities, so you should stick to the providers on this guide.
Also, a VPN with an extensive server network will come a long way to let you stream content from anywhere. Speed is also an important consideration for a smooth streaming experience.
---
5 best Egypt VPNs – The detailed list
1. NordVPN

For its extensive network of high-speed servers, NordVPN is our top pick VPN for Egypt. It also comes with superior privacy and security features that assure watertight online protection.

5,000+ servers in 60 countries

P2P support

AES-256-bit encryption

Automatic kill switch

Strict no-logs policy

Allows 6 simultaneous connections

Web protection

Double VPN feature

30 days money-back guarantee
Pros
Extensive worldwide server network

Incredible speeds

Top-tier security
Cons
Desktop app is a bit tricky for naive users
NordVPN is our top recommendation VPN for Egypt. It has an extensive network of more than 5150 servers in 60 countries to give you the freedom to access content across borders.
This is a great option to access content outside Egypt as it doesn't have servers within the country. So, you need to subscribe to another service if you need an Egyptian IP address. Nonetheless, NordVPN is a secure service with essential features such as AES 256-bit encryption, kill switch, DNS leak protection, etc.
It unblocks all the popular streaming services like Netflix, Hulu, Hotstar, HBO, and many more. Also, NordVPN offers unlimited bandwidth, and most of the servers provide sufficient speed to stream content in HD. The speed is also enough for torrenting as the VPN supports P2P traffic.
---
2. Surfshark

The best budget-friendly VPN for Egypt with impressive unblocking capabilities. Its huge server network offers numerous Egypt servers to let you unblock Egyptian content abroad.

3,200+ servers in 65 countries

AES-256-bit encryption

Supports P2P connections

Kill switch

Double VPN

Allows unlimited simultaneous devices

30-day money-back guarantee
Pros
Strong emphasis on security and privacy

Reliable customer support

Does not limit connections
Cons
Slow speed on some servers
Surfshark is a reliable VPN option with a wealth of VPN features to protect you against government surveillance and other third parties.
It has an extensive network of over 3,200 servers in more than 65 countries. Unfortunately, none of the servers are based in Egypt, which might be an issue if you want to access local content. However, Surfshark is better suited to access geo-blocked websites from abroad. The good news is that it can bypass restrictions of popular on-demand services like Netflix, DAZN, Amazon Prime Video, etc.
The VPN is packed with robust security features. First, it has AES 256-bit encryption that will prevent your ISP and government from snooping on your online activities. Second, Surfshark offers protection against DNS and IP leaks to maintain your privacy. In addition, it provides multiple tunneling protocols such as OpenVPN, WireGuard, IKEv2, and Shodowsocks.
---
3. ExpressVPN

One of the fastest VPNs around and the top recommendation for Egypt. Its huge server network spread in nearly a hundred countries lets you access your favorite media in and outside Egypt.

3,000+ servers in 94 countries

AES-256-bit encryption

IP leak protection

Supports P2P

Kill switch feature

Zero-logs policy

24/7 live chat

Allows 5 simultaneous devices

30-day money back guarantee
Pros
User-friendly apps

Super-fast speed

Large global server network
ExpressVPN is the best VPN service to unblock streaming platforms in Egypt. This is because it is super-fast and even has a server in the country. Besides, it has a massive network of 3,000 servers in 94 countries, enabling you to access content in other countries as well.
Another reason that makes it perfect for Egypt is the solid security. It uses AES 256-bit encryption to protect you from third parties such as your ISP, government, and hackers. Other essential features include DNS leak protection, kill switch, and obfuscation servers.
ExpressVPN offers intuitive apps for almost all devices, including Windows, Android, iOS, macOS, and Linux. It allows you to connect up to 5 devices, but you can install the app on your router to add more connections. So, this is an excellent option if you want to browse with an Egypt IP address.
---
4. IPVanish

Another decent option for Egypt that bypasses geo-restrictions easily. It also supports unlimited simultaneous connections to protect your entire family's online privacy in Egypt.

2,000 servers in 75 locations

Allows P2P connections

AES-256-bit encryption

Kill switch

Implements no-logs policy

24/7 live support

Unlimited simultaneous devices

30-day money-back guarantee
Pros
Solid security and privacy

Unblocks major streaming sites

Allows torrenting
IPVanish is an affordable VPN service for Egypt. Although it doesn't have a server in Egypt, you can access content in other countries. Fortunately, it can unblock popular streaming sites such as Amazon Prime Video, Hulu, ESPN, HBO Go, etc.
The VPN also permits P2P sharing across its entire server network. However, you should activate the kill switch in the settings before commencing with torrenting.
IPVanish is as secure as it gets. For instance, it offers industry-standard AES 256-bit encryption to protect your connections. In addition, there is perfect forward secrecy and DNS leak protection and OpenVPN and WireGuard protocols. Also, the XOR obfuscated servers will come in handy to evade advanced VPN bans in Egypt.
Undoubtedly, IPVanish headquarters in the US may raise privacy concerns as it is a member of the 5/9/14 Eyes Alliance. Fortunately, the provider enforces a strict no-logs policy, so there won't be any data to hand over.
---
5. VyprVPN

One of the safest VPNs for Egypt that not only offers an Egypt virtual location for users abroad but also lets you access content from other regions inside Egyptian boundaries.

700+ servers in 70 locations

P2P (torrenting)

AES-256-bit encryption

Kill switch feature

Zero-logs policy

24/7 live chat

30 simultaneous devices

30-day money-back guarantee
Pros
Easily bypasses geo-restrictions

Reliable and fast connections

Military-grade encryption
VyprVPN is an excellent VPN to evade Egypt's content geo-restrictions. This is because the provider has recently introduced a server in Cairo, Egypt.
Although it is based in Switzerland, it is managed by Golden Frog, a US-based company. Fortunately, it runs its own server infrastructure, which is good for privacy. Also, the provider has a no-logs policy, so your information will remain private.
The VPN operates more than 700 servers in 70 locations globally, including Egypt. This means that you will be able to access local and abroad content.
VyprVPN comes with necessary security features such as AES 256-bit encryption, kill switch, and DNS leak protection. It is available on all major devices, including Android, Windows, macOS, and iOS.
---
How to get an Egyptian IP address anywhere
Because of the online censorship by the Egyptian government, you may want to protect your privacy when accessing the internet. That is why it is essential to use a Virtual Private Network (VPN) for privacy to control your digital privacy completely. Our recommended providers will enable you to get an Egyptian IP address to access whatever you want privately and securely.
However, you need a local VPN server to get the Egyptian IP address and unblock geo-restricted websites and apps. With an Egyptian VPN server, your connections will be protected while you still maintain the IP address in Egypt.
Use the following steps to get an Egypt IP address quickly:
Select a VPN service. We have compiled a list of top Egypt VPNs that will quickly give you an Egyptian IP address, NordVPN being the number one recommendation.
Download the appropriate app for your device. Fortunately, all the services above have apps for almost all devices.
Install the VPN software and launch it.
Check the settings. Ensure it is on the IKEv2 or OpenVPN encryption. These are the most secure protocols and will come a long way to improve your privacy.
Connect to an Egyptian server: This will give you an Egyptian IP address to access any blocked local content.
What can I get with an Egypt IP address?
There are many websites and apps that are only available in Egypt due to geographic restrictions. However, having an Egyptian IP address will enable you to access anything you want in the country.
Moreover, you will use local services such as online banking even when you travel abroad. In addition, your internet service provider (ISP) will not trace your activities. This means that it won't throttle your bandwidth when doing data-intensive activities like torrenting and streaming.
Also, an Egyptian IP address will help you to watch online content from Egyptian TV channels like ON E and ELGTV.
---
How to access blocked websites in Egypt?
Most school and workplaces administrators can prevent access to specific websites. In the same way, the government can prevent you from opening VPN websites. This will make it difficult to subscribe and download a VPN app, but it's not impossible. Below are some of the methods you can use to unblock sites in Egypt:
If you can't download a VPN because its website is blocked, changing your Domain Name System (DNS) can be a solution. Usually, your Internet Service Providers (ISPs) can assign you a DNS that is either restrictive or slow, preventing you from accessing blocked sites. Fortunately, you can alter your DNS settings. For example, your overall connection can improve significantly if you use an alternative DNS like Google's. This will also help you access VPN websites that were previously blocked.
Another way to bypass website restrictions is to use Tor. However, you will have first to download Tor to use its network. Thankfully, some providers such as ExpressVPN and NordVPN provide onion over VPN servers.
Alternatively, you can use VPN mirror websites that gimmick the main VPN site. These are easily accessible, and you should be able to subscribe and download the VPN app.
Privacy and censorship in Egypt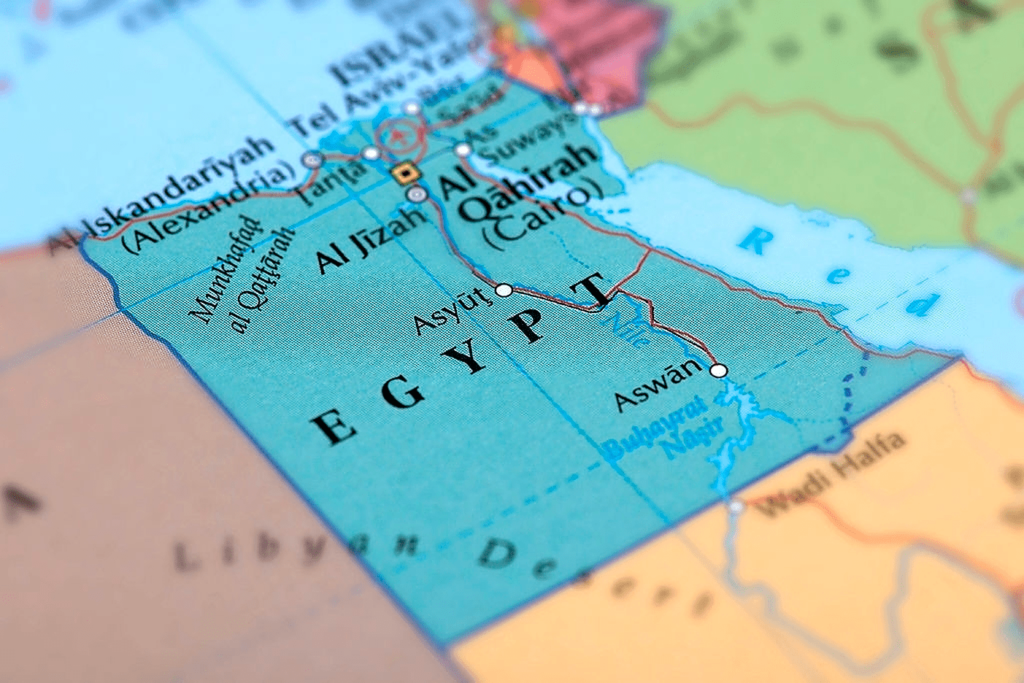 The Egyptian government is known for censoring the internet to stop citizens from accessing content associated with terrorism. Initially, this was majorly applied to media websites but later extended to other sites as well. For example, over 500 websites were allegedly blocked in the first quarter of 2020.
Also, in 2017, the government blocked voice and video calls on messaging apps such as Whatsapp, Skype, and Facebook messenger. Fortunately, text messaging was still available.
So, many Egyptians turn to VPNs to access restricted websites and apps. However, the Egyptian government is trying to limit VPN usage like in other countries like China. For example, it has blocked L2TP, OpenVPN, and PPTP, some of the most popular VPN protocols. In addition, many VPN websites have been restricted.
Fortunately, most providers employ different ways to evade these VPN blocks. The most common method is known as obfuscation that masks the VPN traffic. As a result, no one will see that you are using a VPN to hide your privacy.
Is using a VPN legal in Egypt?
Unlike other countries like Russia and Belarus, having a VPN in Egypt is not illegal. This is because many entities in the country use VPN to protect their data. However, there are some things you can do with a VPN that may be deemed illegal. For example, you can get into trouble for accessing content that the government has blocked purposely. Also, hiding your connections to communicate contrary views can put you in a tight spot.
This is why we encourage you to use a reliable VPN service. Sadly, many VPNs use outdated encryption, have poor privacy policies, and suffer major leaks, which can expose you to all and sundry. So, please stick to the providers on this list as we've thoroughly tested them.
How will a VPN keep you safe in Egypt?
A VPN is an amazing tool that will enable you to access blocked content anonymously. It works by hiding your IP address and allowing you to pretend to be in whatever country you like. So, for example, if you have traveled outside Egypt, you can continue to watch your favorite programming and access your online bank.
Most reliable VPNs use military-grade encryption to provide digital privacy. This allows you to access blocked websites without worrying about your ISP or government snooping on your activities.
Securing your online connections with an Egypt VPN service
The Egyptian government is highly invasive, and the citizens are at the risk of being controlled through propaganda. In addition, dissenting political and religious opinions are forbidden, which leaves people in a bubble of disinformation. Freedom House indicates that Egypt lacks both freedoms of press and internet freedom.
Moreover, there are high levels of surveillance that severely violate citizens' rights. So, using a VPN in Egypt is absolutely necessary if you want to protect your privacy. It will enable you to access blocked websites, social media sites, and messaging services. In addition, you can comment on blogs and express your opinions without repercussions.
Additionally, a VPN will help you avoid sudden blackouts by the government. So, whatever happens, you can still be able to access the internet securely and anonymously.
---
Safeguarding your data in Egypt
All of your web traffic will be encrypted when you use a trustworthy VPN for Egypt. As a result, your ISP and government cannot track your online activities.
Besides, with the VPN encryption, local administrators in schools, workplaces, coffee shops cannot see the websites you visit. This means that you can access whatever you want, even if it is restricted or censored.
The VPN encryption will also secure your data from malicious actors. See, whenever you access public WiFi, hackers can easily access your connection and steal your valuable information. However, a VPN will keep you safe and prevent this from happening.
---
Free VPN with Egypt location
We strongly advise against free VPNs if you are based in Egypt. This is because many of them will likely compromise your security and privacy.
I tested hundreds of VPNs that claim to offer free services and found a lot of anomalies. First, they collect and sell data to third parties. Some like Hola VPN even sell users' bandwidth for a profit. Second, they use inferior encryption, which can expose your information and traffic.
Besides privacy concerns, free VPNs are highly limited in terms of speed and server choice. This means that apart from basic browsing, you will not be able to do data-intensive activities like torrenting and streaming.
Alternatives to free VPNs
Instead of opting for free VPNs, you should go for the free versions of premium VPNs like ProtonVPN. Although they are limited to compel you to upgrade to the paid plans, you will still maintain your security and privacy. In addition, as I mentioned before, you can use the free trials and money-back guarantees of premium services. Also, if you don't mind parting with a small amount, you can check out these cheap VPN options.
---
Conclusion
When using the internet in Egypt, we recommend using a VPN, especially if you value your privacy. This is because the government has increased surveillance and blocked hundreds of websites and services. Making it worse, whistleblowers, journalists, and people with dissenting voices have been incarcerated unfairly. Our top choice VPN is NordVPN, as it has watertight security and an extensive server network.
FAQs
There are other different ways you can obtain an Egypt IP address, but you won't get the security you would with a VPN. The most common method is a proxy server. Although it will give you an IP address to access Egyptian websites and services, it lacks IP/DNS leak protection and encryption. This can put you at risk of exposing your information. Another popular alternative is the Smart DNS service. It will trick geo-restricted sites and reroute your DNS requests. However, like the proxy option, it lacks sufficient privacy and security features.
A VPN will keep you safe online, but you can also employ other additional measures to improve your protection. For example, you should install antivirus software to safeguard against viruses and other types of malware. Also, you can use a secure browser as common options like Firefox and Chrome can compromise your privacy. Finally, secure browser extensions like Privacy Badger and HTTPS Everywhere will disable trackers and encrypt your connections.
The best way to check whether your IP address has changed after connecting to a VPN is by going to ipleak.net. First, connect to a VPN server based in Egypt, head over to the website, and wait for it to load. After a moment, it should display a different IP address and your new location.
Absolutely yes, by connecting to a server in Egypt. However, you will first need to get a reliable VPN service like NordVPN. If you can still not access websites in Egypt, clear your browsing history and cache and try again.