Comedy Central, also dubbed CC, is packed with incredible, original, and entertaining shows. The only unpleasing thing about it is that the US content library is off-limits to people outside the country. In simple words, you cannot watch Comedy Central outside the US the way you want, as other countries do not have access to all the great content available on the platform.
That means whether you're working overseas or on holiday abroad, you must bear the loss of all the entertainment. Despite being a valid subscriber, you wouldn't be able to stream the US version of Comedy Central as you could back home in the United States.
But don't worry; some workarounds still exist to resolve this problem.
This article will teach you how to stream Comedy Central outside of the US by spending only a few bucks a month or even for free. (The methods covered in this article also work for unblocking all other American channels.)
Quick guide to streaming Comedy Central outside the US
This article covers two methods to unblock Comedy Central outside the US. But this short guide features the fastest and most recommended option – using a VPN.
Sign up with a VPN provider. While you can find numerous credible Comedy Central VPNs are available today, NordVPN remains the top recommendation.
Download the VPN application for your device. Then, install the app and log in.
Select a VPN server within the US and connect. Then, wait for your connection to get established.
Now, head over to the official Comedy Central website and log in with your cable provider. If you do not have any US cable or satellite subscription, you can use one of the OTT (Over the Top) services offered and pick the Comedy Central live streaming there. Sling TV, Hulu Live TV, Philo, and PSVue are some of the OTT services with Comedy Central.
That is it! You can now go ahead and start enjoying CC abroad.
If this quick guide does not answer your queries about Comedy Central and its unblocking, read along, as this article covers everything in detail below.
Why is Comedy Central so popular?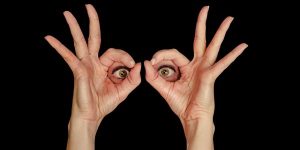 One of the most viewed TV channels in the US is Comedy Central. However, its site also has a great deal of traffic and views.
That's because you can now search for many of the most famous series and films on Comedy Central.
The platform also allows you to enjoy Comedy Central live streaming abroad and use an app on multiple devices to enjoy your favorite entertainment. It even offers a free 24-hour trial to let you stream and see how the system works.
Does CC stream exclusively in the United States?
Like some other international streaming services such as Netflix US, Comedy Central also has dedicated versions for other countries and continents. These include:
Africa
Asia
Australia
Belgium
Canada
Czech Republic
Germany
Hungary
Middle East
Poland
New Zealand
Netherlands
Spain
Sweden
UK
Russia
If you're from Europe, you have a designated Comedy Central in the UK at your discretion.
The issue with dedicated versions is that you'll only connect to the Comedy Central library in your country. So, for example, in the UK, you would have access to British entertainment but could not enjoy any content from Comedy Central's US library, where the most popular films are.
Why does that happen? Because Comedy Central uses geo-blocks to ensure every user only sees the page for the respective country. Unless the platform works in your country, the website can guide you to the relevant content based on your IP address.
What are geo-blocks?