If you want to get the best free VPN available today, then you will LOVE this (regularly updated) guide. I tested over 30 VPNs that advertise themselves as free.
What was considered a conspiracy theory for many years is now emerging to be accurate; government institutions spy on its citizens regularly. And no, the governments have not bugged every smart device or gadget their citizens own.
However, one of the responsibilities of internet service providers is to compile all user data and information secretly logging their activity and availing them to the government upon request.
In some instances, ISP companies sell user information to advertising companies who take advantage of unsuspecting individuals and place targeted advertisements on every site they visit.
The collection of personal information by ISPs while browsing the internet is one of the many reasons why many people are turning to VPNs to ensure their online browsing is safe.
By incorporating security measures, VPN gives internet users protection in their public and private networks, be it a WiFi Hotspot connection or their home internet connection. VPN protects internet users by masking their identity online.
Although VPN software cannot render online connections completely anonymous, they undoubtedly increase user security and privacy.
Benefits of a Free VPN
While the proverbial phase, nothing in life is free, might be true, the paybacks of using a VPN far exceed browsing the internet without any protection measures.
The use of a VPN is especially essential in 2020, as the world continues to witness a rise in the number of data breach and cybercrime for both individual and corporate entities.
After much waiting, VPNs appear to be godsent, considering the struggle internet users had to endure connecting to the internet directly.
To many, VPN networks are the long-awaited solutions for internet users' requests for protection of their online activities and the maintenance of online privacy.
Apart from this functionality, VPNs assist in accessing blocked websites from any part of the globe, with just one click of the mouse.
VPNs are a secure solution for users who wish to conduct their online browsing activities in a safe, secure, and anonymous way thanks to its encryption technology.
One of the significant benefits of using a VPN is its ability to unblock the internet and prove you with anonymity, allowing you to have the most-wanted internet freedom that you desire and deserve.
We have got the basics covered nicely; now it's time for me to list the best free VPNs for you to compare and pick. The list below boasts only the secure Free VPNs that have no hidden costs, promise to give users no headaches, or put their privacy at risk (unlike many free VPNs do).
13 Best Free VPNs
1. Windscribe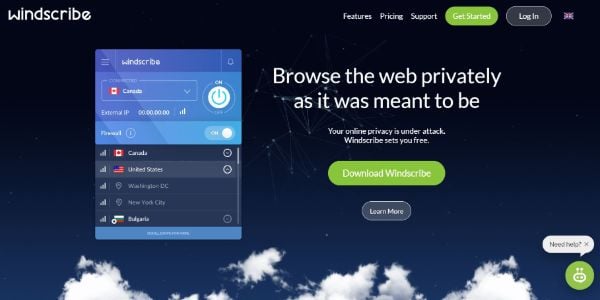 Windscribe is among the top picks for paid virtual private network services today. Surprisingly, Windscribe offers about 9.8GB per month of free VPN use if you sign-up using your email address, and an extra 4.8GB if you tweet about it.
If you do not give an email for sign-up and don't tweet, you still get a free VPN account but are limited to 2GB per month.
Free Windscribe VPN includes the option to use a username and password to sign-up, access to a choice of eight server locations, no-logs storage for optimum security, and a built-in ad blocker alongside the firewall. Discretion is a keyword for wind scribe.
You get another free 1GB on top when you invite a friend to join. And, if your friend signs up for the Pro subscription, you receive unlimited data and access to 47 servers, all for free.
Advantages of Wind scribe
Generous on data and secure too
Excellent privacy
Up to 10GB data per month for free
Decent speeds
2. ProtonVPN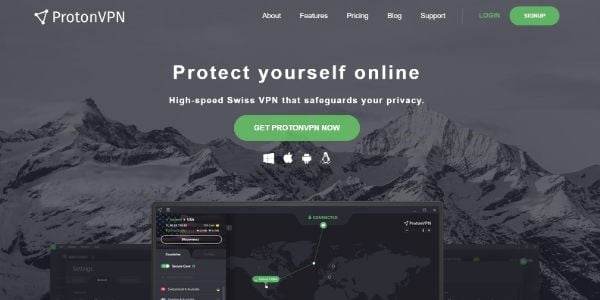 If you are looking for a free VPN and do not want to be limited to data, then ProtonVPN's free VPN is the most suitable option for you. Unlimited data allowances make this VPN the best possible choice for watching shows and sports that are geo-blocked.
The circumstances, which may cause you to upgrade, are no P2P support, access to just one device at a time, lower speed prioritization compared to paid users, and only three locations.
On the other hand, ProtonVPN does not have a login, which makes users' session fully private. Unlike many other free VPN services out there, the free version of ProtonVPN doesn't annoy users with ads.
ProtonVPN works on a broad range of platforms, including Windows, Androids, iOS, Linux, and Mac.
Advantages of ProtonVPN
Best data offering for a free VPN
Stealthy privacy
Unlimited data allowance
Widely compatible
3. TunnelBear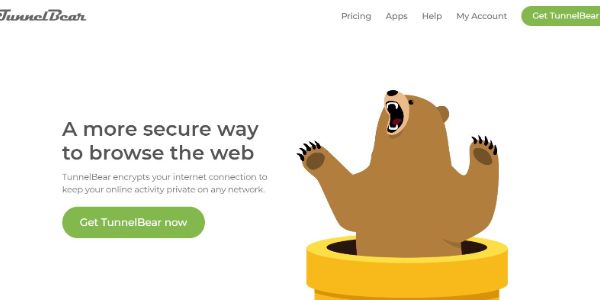 In March 2018, TunnelBear became a part of the security software giant McAfee, which now enables this service to make a lot of developments behind the scenes without pressuring their users for payment much.
Tunnelbear free version boasts a clean and easy-to-use app that works on desktop or mobile and gives you up to 500MB free data per month. You can get 1GB extra as well by tweeting about the service.
Little personal information is required for sign-up, meaning its more secure than ever, considering it's free and readily available to use. As per my tests, it's the best free VPN for minimal use whenever you want to access a site quickly or check your emails while traveling.
Advantages of TunnelBear
Available on desktop and mobile
Great identity protection for free
Excellent security guarantees
User-friendly
Strong reputation
4. Hide.me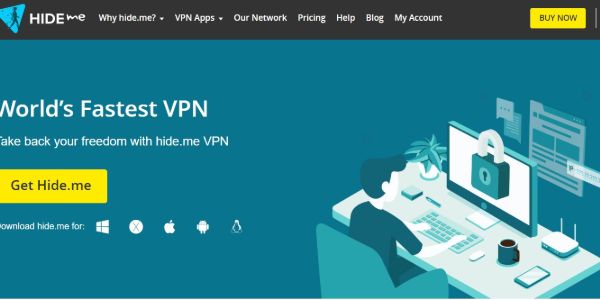 Hide.me provides both paid and free VPN providers; it offers you 2GB of data per month in the free plan.
Free Hide.me account has other limits too, such as being limited to five server locations in four countries (Netherlands, Canada, Singapore, and the USA) and one simultaneous connection.
On the other hand, this provider won't throttle your connection speed alongside ensuring that it keeps no logs and stores no data. The provider is audited for never passing the users' data to third parties to try and make a profit.
Advantages of Hide.me
No adverts or speed throttling
Strong on privacy
2GB data per month for free
Two US servers in the free plan
5. CyberGhost VPN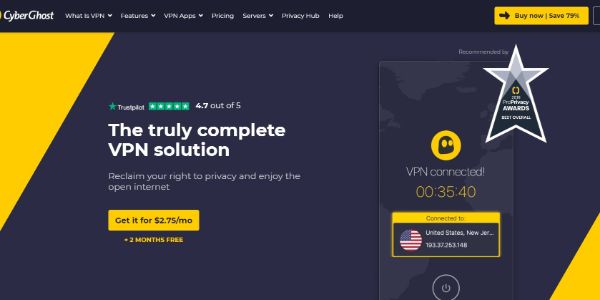 CyberGhost virtual private network is primarily beneficial for organizations, mainly due to its adequate support for high internet speeds.
The firm is based in Bucharest, Romania. Kape Technologies PLC acquired it in 2017. Like the other VPNs listed in this article, CyberGhost is a premium VPN provider that offers a free plan, too.
To be specific, with this provider, you get a free trial for one day with all the premium features. No credit card is required for CyberGhost free download.
Advantages of CyberGhost VPN
It has an automatic kill switch that provides the highest returns to its users while offering unlimited bandwidth and traffic
Offers applications for Mac, IOS, Window, Linux and Routers alongside top-class support, i.e., through email and chat
6. Hotspot Shield VPN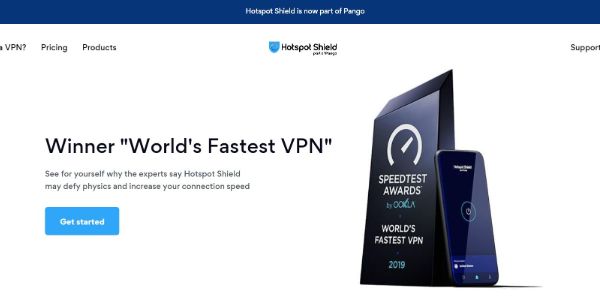 Hotspot Shield is a top free virtual private network that offers its users a reliable connection and a military level encryption.
It offers users 500 MB of data every day. Although being a good VPN for torrenting, Hotspot Shield is not a recommended option for users who would want to stream Netflix and other sites.
Advantages of Hotspot Shield
Simple and easy to use on macOS, Chrome, Windows, iOS, Android
Offers 500 MB of free data every day, resulting in 15 GB per month
High level of encryption ensuring top-level protection
Has a stable connection that provides its users have a lag-free experience
Works well with Spotify and YouTube
7. SurfEasy (Opera Free VPN)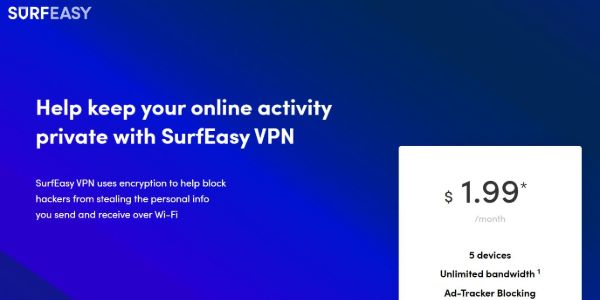 SurfEasy is a virtual private network that has strong links with the same organization that is behind the emergence of the Opera web browser. As an integrated VPN in the Opera web browser, SurfEasy has a free and paid version.
Advantages of SurfEasy
User-friendly and reliable customer support service
Allows five devices to connect to the internet simultaneously
8. PrivateTunnel VPN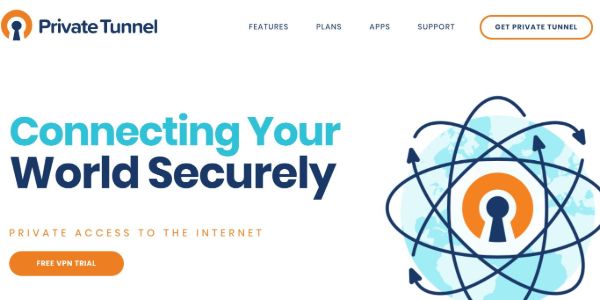 PrivateTunnel is another premium VPN with a free trial (7-days) that keeps user information and identity safe on any computer or mobile device.
Advantages of PrivateTunnel
Easy and Straightforward to navigate as well as use
Has a wide range of clientele
9. HideMan VPN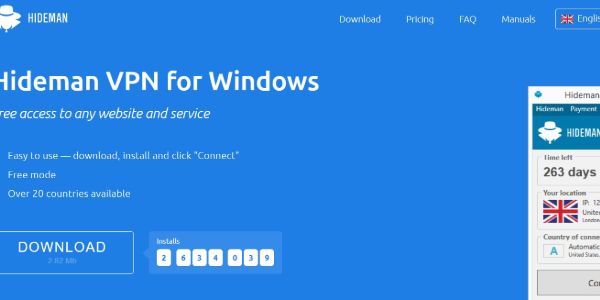 Although being limited, HideMan VPN is a good option for users who want to connect to the internet using their mobile devices anonymously. Every user of HideMan is eligible for four hours of free data weekly.
Advantages of HideMan
Removes restrictions effectively
Supports I2P, torrenting, and Tor
Easy to use while saving on bandwidth
10. VyprVPN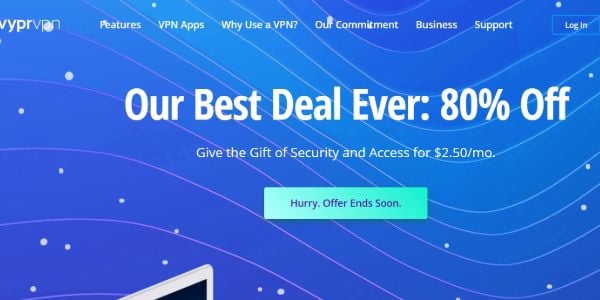 VyprVPN has the capability of maintaining high security of the user's data and ensures that no party spies on the user's internet traffic. One thing worth appreciating about VyprVPN is, It is a serious provider concerning online security and privacy.
As like other top VPNs, the plans and pricing module of this provider was the same – a limited free account and paid plans. But VyprVPN discontinued its free plan a couple of years ago; I still wanted to list it as many people always keep asking around where to download VyprVPN for free online.
Now all such would have an answer that yes it's a good VPN, but it neither offers a free trial nor a plan anymore.
Advantages of VyprVPN
VyprVPN has worldwide server network connections that are readily available to users.
It gives the fastest internet connections for mobile application devices, and also it can defeat the throttling of internet speed.
11. Speedify VPN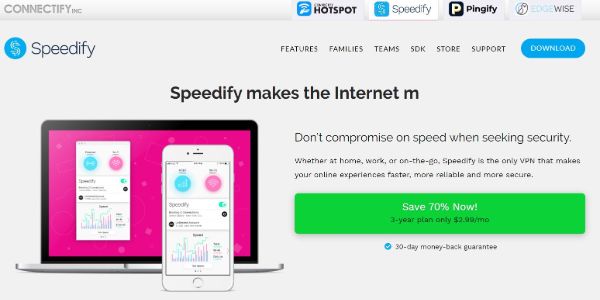 SpeedifyVPN is highly efficient and useful for online protection as it encrypts (and optimizes) users' internet traffic. It is suitable for bonding cellular and WiFi connections to create a faster, secure, and reliable internet network connection.
The provider offers 1 GB of data usage per month for free. And the best part is, you do not even need an account. You simply download the app and use it.
Advantages of Speedify VPN
SpeedifyVPN is very reliable because it reduces packets loss and redundancy to send data across all connections
It uses the advanced technology of channel bonding that units many internet connections like cellular, WIFI, Ethernet, among many others, for offering increased bandwidth of the internet
12. VPNBook
This is a free VPN service with unlimited free data offer, PPTP and OpenVPN protocols support, and secure AES encryption.
VPNBook is based in Romania, which is considered as one of the most privacy-friendly countries. The provider doesn't record any activity logs of the users, whereas, it retains connection logs for seven days.
With VPNBook you cannot unblock streaming sites with stringent firewalls, such as Netflix (I tested, it didn't work to unblock Netflix).
Also, the company doesn't provide dedicated applications for any device. But, detailed manual configuration guides (using OpenVPN protocol) are available on the sie.
Advantages of VPNBook
No data limit whatsoever
Based in a privacy-friendly country
Windows, Android, iOS, Linux, and Mac OS compatibility
13. Betternet
Betternet is an ad-supported free VPN but with a twist. Instead of bombarding users with adverts, the provider offers sponsored mobile applications.
Every time a user installs their recommended app via Betternet VPN application, they earn some money.
Alongside sponsored apps, Betternet earns money via sponsored videos. In that case, you are made to watch a sponsored video before your connection to their VPN server gets established.
That's the business module of this free VPN provider, which is fine – at least it's better than a VPN full of ads.
However, Betternet is an excellent free VPN service, but it has a significant drawback. That's you cannot pick a server of your choice, every time you connect, you'd be connected to a Betternet server somewhere in the USA only.
Also, at peak times, you can expect your VPN connection speed to drop significantly (now that's the case with many free VPNs out there).
Advantages of Betternet
No direct ads
Dedicated app for iOS, Android, Mac OS, and Windows
Has an official Google Chrome extension
Paid vs Free VPN
Now that you know the importance of using a VPN service and read through the list of top free VPNs already, there comes another essential question.
Which one should you get, a free or paid VPN service?
Although a free VPN might appear to be more appealing than a paid VPN, users are encouraged to subscribe to a paid version to enjoy better services.
Reasons Why a Paid VPN is Better than the Free VPN
Free VPNs might take advantage of you by injecting targeted advertisements and spams into your browser.
A free VPN can store your personal information that includes bank details, passwords, and usernames.
They might save your browsing history and sell it to advertisers.
Free VPNs can steal your bandwidth and sell it to the highest bidder.
Even if a free VPN service provider is not malicious, free virtual private networks and proxies tend to deliver subpar services to their users.
A majority of free VPNs have the following demerits:
Their connection speed bogs down with the number of users on a suboptimal network.
User information and data are liable for exposure to third parties following their low-security frameworks and encryption procedures.
Poor customer service.
Users have only a handful of locations at their disposal.
On the other hand, a top paid VPN such as ExpressVPN (I use and recommend it) promises users:
24/7 customer service support service.
160+ server locations to choose spread in over 94 countries.
Data encryption using 256-bit AES encryption technology
Speed, security, and stability.
Premium VPN Trials Worth Considering
Chances are you are interested in a VPN service that will enable you to bypass blocked websites in your school, workplace, or country, download and torrent anonymously, and surf the internet.
Although the market is crowded with free VPNs, not all free VPNs will give you what you want.
On the other hand, paying premiums for paid VPNs might also be a tall order for you, so what is your ultimate solution? Premium VPN trials.
Trials with paid VPNs give users the same service as paid VPNs do but only for a limited time. Below, I'll list two of my favorite premium VPNs that you can try 100% risk-free.
ExpressVPN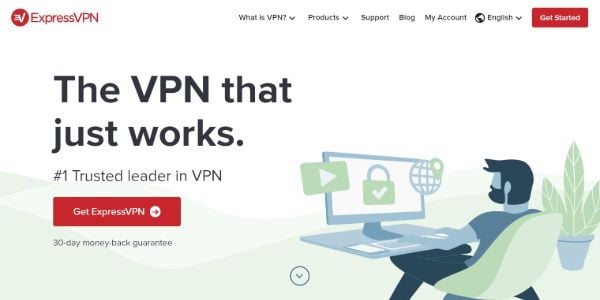 As hinted above, I use ExpressVPN and happily recommend it.
The VPN service provider offers a 30-day money-back guarantee trial period to use its services stress-free.
By subscribing to its money-back guarantee trial, you will be able to enjoy its stable, fast, and secure service for 30 days with the option of getting back your money if you are not satisfied.
Also, ExpressVPN offers its customers a 3-month free subscription when anyone registers for their 1-year subscription.
Read our detailed and unbiased review of ExpressVPN.
NordVPN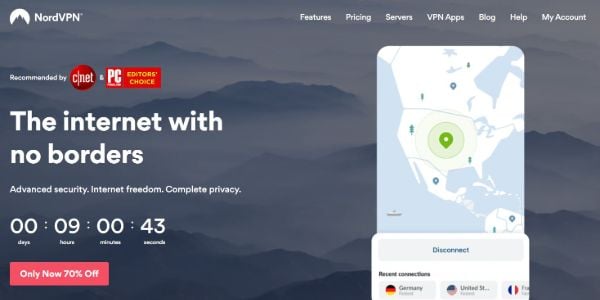 As like ExpressVPN, NordVPN offers a no questions asked 30-day money-back guarantee to allow users to test their premium VPN services for 30 days without worrying about the risk of losing money.
On top of a VPN, the provider also boasts a free yet powerful proxy service. Apart from a vast number of servers, NordVPN boasts ad blocking, dedicated P2P servers, dedicated IP addresses, and Onion Over VPN features.
In Conclusion
It is evident that VPNs not only address privacy challenges but also provide better web experiences and better protection. Also, we have seen that VPNs allow access to blocked websites by bypassing geo-restrictions.
We hope the information compiled will assist you in choosing the best VPN service that best suits your needs
Our last advice, most free trial subscriptions offered by premium VPN service companies only include basic functionalities and features. So, do not shape your opinion based on the experience you get from free trial subscriptions.
Bonus: Some quick FAQs about Free VPNs

:
Why not use free VPNs?
While the value of Free VPN is the fact that you get to stay anonymous without any cost whatsoever, there are lots of dangers, including identity theft and exposure to malware attack.
What to look in a free VPN?
Obviously, ease of use, reliable encryption, accessibility, security, versatility, speed (the most important of all) are the things you should look for in a free VPN.
Are free VPNs safe?
Free VPNs are not considered safe because the provider does not have any obligation to offer security along with the service. It is free and usually comes with little or no supervision.
Are there any completely free VPNs?
There are a number of completely free VPNs. But you still have to deal with some limitations and caps. The completely free ones offer only the most basic features.
Can Netflix ban you for using a VPN?
No. Netflix will not ban you when it discovers you are accessing its portal via a VPN. The only time a ban may occur is when you are accessing the site with an untrustworthy or illegal IP address.
So… What's your take?
What do you think of this free VPN list? Have I missed a provider worth covering?
Feel free to comment below if I missed a reliable service, I will evaluate it alongside the whole team at PrivacySavvy and add into the list (if worthy).
---
Featured Image courtesy of Pixabay.