With the advent of streaming services such as Netflix, YouTube, and Hulu, cable TV and DVD rentals are something of the past. These sites offer an easy way to binge-watch your favorite content in the comfort of your home. If your TV is not internet-enabled, you should get the Amazon Firestick to turn it into a smart TV.
The Amazon Fire Stick is a device slightly more significant than a flash drive that plugs into the HDMI port of your TV. If you connect it to your WiFi network, you can stream much more and better content online through the available apps.
Amazon recently introduced the 4K Fire Stick which is capable of streaming content in 4K definition. It is an excellent device if you are a media streamer due to its low price range.
If you want to set up Fire Stick for the first time, we've got you covered. This guide will show you how to set up Amazon Fire Stick, how to jailbreak a Fire Stick, why you need a VPN for Fire Stick, and much more.
A step-by-step tutorial on how to set up an Amazon Fire Stick
The Fire Stick package has an Alexa-enabled remote control, power cord, and HDMI extender.
You need to get other things, such as a compatible TV, a consistent internet connection, and an Amazon account, to get started. The setup process is straightforward, even if you are a first-time Amazon Fire Stick user. Let's get started without any ado right below:
Step 1:
Unbox the package and load the remote with the provided AAA batteries.
Step 2:
Connect the power cable to your Fire Stick device and plug it into an outlet.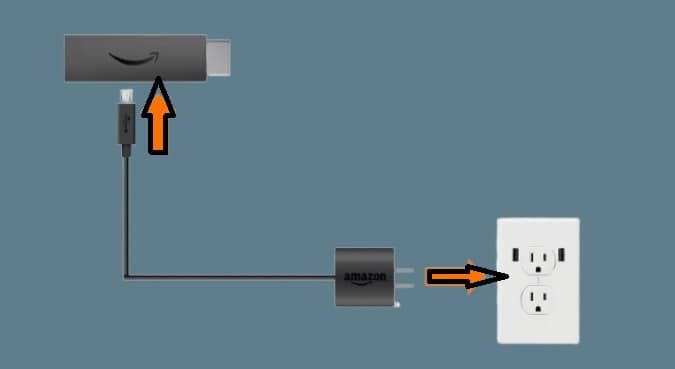 Note: It is advisable to use the power cord instead of the USB ports on your TV as the Fire Stick's power source to avoid any potential issues with the device.
Step 3:
Plug the Fire Stick into one of your TV's HDMI ports. If it is difficult to get to the HDMI port, you can use the package's extender.
Step 4:
Use your TV remote to choose the HDMI port to plug your Fire Stick.
Step 5:
The Fire Stick should automatically identify the remote after booting. If it does not, you will have to do it manually by pressing your remote's home button.