Amazon Firestick is a blessing for everyone who loves streaming. This little streaming device can transform your TV into a Smart TV, allowing you to watch your favorite movies and shows in high quality.
However, to enjoy the ultimate streaming experience of your desired content, you need to use Firestick hacks.
We've got you covered if this is what you're looking for.
Read along to learn how to jailbreak a Firestick without compromising your online privacy.
How to jailbreak Firestick – Quick guide
Are you short on time to read the full guide? Don't worry. Here's a quick summary of the steps you should take to jailbreak your Firestick, Fire TV, or any other Fire device.
Enable downloading apps from other sources. For this, go to Settings > My Fire TV > Developers Options > Apps from Unknown Sources. Turn "On" this feature.
Install the Downloader app. You can get it from Amazon app store.
Download your desired app using Downloader. Simply type the exact APK path in the Downloader app, and proceed to install it.
Use the sideloaded app. You can easily find the newly downloaded app in the apps list.
And this is it. You have not only jailbroken your Firestick but have also sideloaded your favorite app most easily.
Curious to know how these methods work? Or do you wish to know alternative methods for jailbreaking Firestick? Then keep reading this guide to learn it all.
What does jailbreaking Amazon Firestick mean?
For those afraid of the word "jailbreak," let's first discuss what a Firestick jailbreak means.
Does this involve any sort of hardware tampering?
Do you have to break into your Firestick literally?
Not at all!
Jailbreaking is actually the process of configuring the software to take complete control of the device. This allows you to install third-party apps and remove the "built-in" ones to your device.
While it's an easy solution to take complete control of your device, it's quite a tedious process. Besides, a slight mistake during jailbreaking can even brick your device.
Of course, you can't take such a risk with your Amazon Firestick unless you have the technical knowledge required for such processes. Still, doing such tampering will void the warranty of your device and may even cause legal issues.
However, you actually don't need to do anything complicated here.
In this guide for binge-streamers, the term "jailbreak Firestick" actually refers to the sideloading of apps to let you stream your desired content. This, in turn, allows you to use the apps not offered by the Amazon App Store.
So, to jailbreak Fire TV Stick, you don't have to gatecrash your device literally. Rather you have to follow a few easy methods explained below on how to jailbreak Firestick most simply without risking your security.
Why do you jailbreak a Firestick?
As the name suggests, jailbreaking Firestick is setting yourself free from the limitations set by the manufacturer. The process unlocks so much potential in the streaming world. With a jailbroken firestick, you can enjoy so much potential in all realms of streaming, including movies, TV shows, Live TV, sports, and news, among others. In a sense, jailbreaking gives you instant access to extensive content across most, if not all, online streaming platforms.
How to jailbreak Firestick?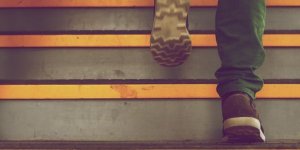 Jailbreaking a firestick is not a walk in the park, especially for non-tech-savvy individuals. However, the process is rather simple if you follow the guidelines provided in this article.
Moreover, some online shops sell fully loaded firesticks ranging between $40 and $50. However, you don't need to spend a dollar more if you can do it yourself. The process is simple across all generations of Firesticks, including 3rd Gen Firestick, Firestick 4K, Fire TV cube, 4K Max, and Firestick Lite.
With this guide, you'll easily jailbreak your Amazon Firestick:
Step 1: Install APK Downloader
As mentioned earlier, jailbreaking allows you to sideload various apps to your device. Apparently, you cannot access APKs on the store with the official Firestick device.
Unlike Android devices, you cannot download third-party apps directly onto your device. That's why you need a facilitating app, in our case Downloader.
Let's get at how to install the downloader app from Amazon Store:
On your device, go to the Home Screen.
On the Find bar, click on Search.
Type the name Downloader on the search bar.
Click on the first suggestion.
Select Downloader on the screen.
Click Get or Download.
After successful download, click Open to launch.
If it's the first time, dismiss all the prompts and allow all permissions.
---
Step 2: Configure Firestick for jailbreaking
For the Firestick to work, you must set it up first. The process is straightforward; you don't need a computer to complete it.
Turn on your Firestick device and wait for the home screen to appear
Open 'Settings' by clicking on the gear icon
Select the 'My Fire TV' option
Select Developer options
NB: If you can't see this option, go to Settings> My Fire TV> About> Choose Fire TV stick> Click it 7 times to access the developer option.
Turn on the ADB Debugging option.
Allow 'Install unknown apps' (In order devices, toggle the Apps from unknown sources button to on).
Select 'Downloader' and turn it ON.
Click the back button on your remote to go back to the settings screen.
Open 'Preferences.'
Open 'Privacy Settings.'
Turn OFF Device Usage Data ad collect App Use Data.
Go back to the 'Preferences' window by clicking the Back Button.
Click 'Data Usage Monitoring' and Turn it OFF.
---
Step 3: Jailbreak FireStick
After the above steps, we will kick start the first step of jailbreaking; installing the Kodi app.
Kodi is a streaming platform that allows you to watch movies, TV shows, sports channels, kids, and much more. The Build and Kodi Add-ons are all you need.
The Downloader app we installed earlier and the Kodi app will help jailbreak your Amazon Fire Stick. Use the steps below:
Launch the 'Downloader.'
Click the URL text box.
Type firesticktricks.com/kapk and click Go.
Wait for Kodi 20.1 Nexus APK to install.
Click Install on the next window.
App Installed notification will appear to confirm a successful installation.
Click 'Open' to run the Kodi app or 'DONE' to use it later.
---
How to use a jailbroken Firestick?
We have a jailbroken firestick, so now it's time to delve into how to use it optimally. However, knowing that your ISP and government monitor your online activity is important before getting at it. Therefore, streaming copyrighted movies and TV Shows might land you in legal problems.
Thankfully, we can help you overcome government and ISP monitoring. The secret is getting hold of a reliable VPN service. We recommend ExpressVPN for your Firestick device because of its AES 256-bit encryption, fast speeds, and various servers. It encrypts your connection and tunnels it through a layer of secure servers, thus protecting your online privacy.
While we do not encourage the illegal streaming of copyrighted content, we urge you to protect yourself if you wish to engage in the activity. So before using your jailbroken Firestick device, follow this guide to install ExpressVPN onto your device.
Install a VPN
Choose a subscription plan. ExpressVPN provides a 30-day money-back guarantee.
Turn on your Firestick device
Click 'Find' and then 'Search'
Type ExpressVPN on the search bar
Select the first option and click 'Download.'
Launch the app after a successful download
Enter your login details
Click the 'Power button to get connected
Now that you're protected, it's time to show you how to use your jailbroken Firestick device. But before then, there are a few things you need to add to enjoy the jailbroken device to the maximum.
You need a Kodi media player to access various TV shows, movies, and Live TV.
---
Install Kodi add-ons
Kodi doesn't host its own media; instead, it pulls content from the internet, and that's why you need to have Add-ons. While there are hundreds of them, only a few Add-ons offer quality streaming content.
Here's a quick list of the top add-ons that offer you quality movies and TV shows:
The Crew
This add-on helps you get various TV shows, movies, sports, documentaries, and Live TV. It offers great quality and runs smoothly on your device due to its lightweight software. You can install it on your Firestick device to enjoy a smooth streaming experience.
Shadow
This is one of the best add-ons in the market and offers on-demand content. While it fetches quality streaming links, the add-on does not have a vast content library.
Asgard
The add-on is based on real debris. It provides you with many high-quality streaming options for movies and TV shows.
Shadow
Shadow is yet another popular add-on for your Firestick device. It offers a wide array of content catalogs with good quality.
Nemesis
This add-on is arguably one of the best as well. It does an impressive job of bringing together quality streaming links for various movies and TV shows.
---
Kodi builds
Kodi builds enable you to stream TV shows and movies. While they improve your Kodi experience, they're entirely optional. Generally, they help you organize your interface more appealingly. It makes Kodi look more friendly and exciting.
So after jailbreaking your Firestick, we highly recommend you install Kodi builds. They also come with pre-installed add-ons, so there's no need to go through the hassle of getting them running. Here are our top picks for the best Kodi builds.
Crew Wizard Builds
The crew is quite popular in the Kodi add-ons world. It features a wide collection of high-quality builds and packs various preinstalled video add-ons for Live TV, TV shows, and movies.
Fallout Build
This is another Kodi build you need in your device if you wish to improve your experience. Its appealing design and quality add-ons make it a must-have.
Doomsday Builds
The build is quite a plus for your Firestick device. It works on all Kodi-supported devices and meets all your streaming needs. You definitely need this built into your Kodi to experience greatness.
---
Sideloading apps on a jailbroken Firestick or Fire TV
The above-given steps are just the first part of making the best out of your jailbroken Fire device.
The second part involves sideloading apps that allow you to run the apps you choose on your device.
So, once you have applied the steps described above, you are ready to proceed to the next part.
Here, you will directly download the apps on your Firestick (without using any other device). For this, you need to download the resources that facilitate downloading of the app APKs.
Though, it might be a little confusing for naïve users. However, if you follow these steps properly, you won't face many problems.
Using the "Downloader" app
The "Downloader" app is an excellent resource to sideload apps after jailbreaking Fire TV Stick. Fortunately, you can easily find this app on the Amazon app store, so you don't have to search for it anywhere else.
Follow these steps to get Downloader on your Fire device.
Select the "Apps" menu from your home screen from the top.
From the subsequent menu, click on the "Categories" option.
Choose "Utility" from all the viewable categories.
Select the "Downloader" app (an orange icon with a drop-down arrow sign).
Verify the legit app by checking out the developer. It should be "AFTVnews.com." Download this app.
Once the process completes, click the "Open" option to launch the app.
You now have downloaded the main resource on your Firestick. Next, you can proceed to use this Downloader app to get your desired applications on your Firestick. Here's what to follow.
Select "Allow" when the app asks permission to access your Firestick device media and other folders.
Press "OK" on the "Quick Start Guide" prompt to proceed.
Type the exact URL of the app APK you wish to download. You can easily find the URLs for Android APKs after a quick Google search.
Click the "Go" button. The Downloader app will start fetching your desired application.
Once the app downloads, proceed to install it on your Firestick.
After the installation, click the "Done" button when prompted.
On the Status prompt appearing on your screen, telling you about the successful file download, click the "Delete" button to remove the APK from your device. This will free up space on your Firestick.
Click on "Delete" again on the confirmation prompt.
And this is it. You have also sideloaded your favorite app on your Fire device, besides jailbreaking it without hassle. Find the newly downloaded app under the "Your Apps & Games" list.
Following the same steps, you can get any of your favorite apps on your Firestick to personalize your streaming experience.
Also, you can download and install VPN on your Firestick using the Downloader app. (Read along to learn why you need a VPN when using jailbroken Fire device.)
---
Using "ES File Explorer"
ES File Explorer is another resource that can help you download your favorite apps on your Firestick after jailbreaking.
However, this one isn't as reliable as the Downloader app. Plus, it may involve some payments (at times). So, practice caution when using this method.
Here's how to hack your Firestick and sideload apps with ES Explorer.
Search and download the ES File Explorer app on your Firestick.
Open the app, visit "Tools," then select "Download Manager."
Select "new" and enter the APK link of your desired app in the "path" field. You can easily get these APK links via a quick Google search.
Type the app name and then proceed to download.
---
Alternative methods to sideload apps after jailbreaking Firestick
If you're hesitant to download apps on your Firestick directly, or you face trouble getting the proper resource, don't worry.
Here are two more workarounds to hack the Firestick using other devices.
1. Sideload jailbreak Firestick apps with Android device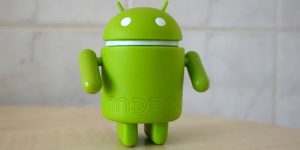 The biggest plus with Amazon Firestick is that it works seamlessly well with Android devices. So, you can also sideload apps via your Android phone or tablet using simple apps like Apps2Fire.
For this, you must first note down your Firestick's IP address. Here's how:
Go to Settings > Device > About > Network. Write down the IP address somewhere.
Ensure your Firestick and the Android device are connected to the same network. Then follow these steps.
Follow the steps mentioned above to reach the "Developer options" on your Firestick.
Enable "ADB debugging."
Now, open Apps2Fire on your Android device.
Go to the Apps2Fire settings menu and select "Set up."
In the prompt, type the IP address of your Firestick and save it.
Go to the menu, choose "upload apps," and select the apps you wish to install on your Firestick. The app will download automatically.
---
2. Jailbreaking Firestick with Computer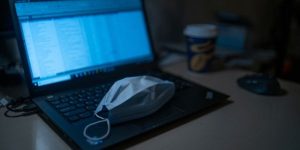 An alternative to Android for sideloading apps on Firestick is your computer. You can jailbreak your Firestick free by using the adbLink program.
Note down your Firestick's IP address in the way we explained above.
Now, download the APK files of the apps you wish to run on your Firestick on your computer. Ideally, you can download legit APKs from the corresponding developers' websites.
On your computer, open the "adbLink" tool, click "new," and proceed to add Firestick to the program by typing its IP address.
Now proceed to "install APK" on the adbLink after choosing the desired app to install on Firestick. The app will automatically install on your Firestick.
---
Best Jailbroken Amazon Firestick streaming apps
When you have reached this guide to learn how to jailbreak Firestick, you would likely have something in mind already.
However, if you're just starting with your Firestick and have simply jailbroken your device to make the very best of it right from the beginning, you might wonder what apps you should sideload on your Fire device first.
So, here is a quick list of some of the best apps you can set up on your Firestick.
Cinema HD
Cinema HD is the best app for movie lovers to enjoy free streaming of their favorite movies on their Firestick anywhere.
In fact, you can also find different old and new TV shows on this app.
The only problem with Cinema HD is that you have to bear with ads – which is obvious given that it's free.
---
Mobdro
Mobdro is an entertainment-rich resource featuring lots of content for different users. From movies and shows to sports and kids' stuff, you can find almost everything you want to watch on this single platform without geo-restrictions.
You might have to bear with some ads (here again) to use this free resource.
---
TVZion
Another app suitable for your jailbroken Firestick is TVZion. It bears an easy-to-use interface, thus becoming a useful resource for all Firestick users.
The platform is rich in high-quality movies and TV shows. It also offers a special auto-play feature through which you can continue streaming the subsequent episodes of your favorite series without breaks.
---
Live NetTV
If you're a fan of live TV, then this is the right app you need.
Live NetTV brings the live TV stuff to your Firestick without geo-restrictions. That means you can watch your favorite TV channels here – thanks to its list of 1000+ channels – anywhere in the world.
Although it excludes movies, you can watch your favorite movies on the live jailbroken Fire Stick channels here. And you don't have to pay anything to use the free platform. However, be ready to bear with advertisements.
---
TeaTV
As the name suggests, TeaTV is a rich platform for TV lovers. You can easily watch your favorite movies and shows here for free.
The major attraction of TeaTV is that it lets you download subtitles for content in different languages.
TeaTV bears a user-friendly interface and supports remote. So, you don't have to face problems when using this app.
---
How to get a new App Store for Firestick?
Jailbreaking your Firestick is not the end of the road. There's still so much more you can do with it. For instance, the Amazon App Store is limited and doesn't offer various apps. So, to start with, you can get another app store for an improved experience.
A popular third-party app is Aptoide. The store offers many apps that are normally not in the Amazon store. Besides, the app is well-designed and lets you install utility apps that fit your needs. Here's a guide to let you install the store on your device:
Launch the Downloader app
Type this link: firesticktricks.com/store
Click Go
Open the app after successful installation
History of jailbreaking Firestick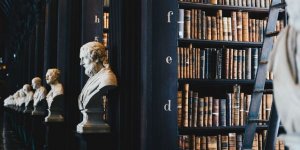 Amazon's Firestick arrived as a useful resource for all regular TV users to enjoy streaming. The device runs on the Android operating system and includes Amazon's App Store to access streaming apps.
Since it provides access to popular streaming platforms like Netflix, Disney Plus, and YouTube, people don't worry much about meddling with it.
However, Amazon has somewhat harsh policies regarding low-cost or free streaming apps. So, the vendors ultimately removed the very popular Kodi from their app store in 2017.
This move triggered a wave of fury among the users, ultimately guiding them to firestick jailbreak.
Although people could find Kodi later on Firestick, it started exhibiting issues. Hence, jailbreaking Firestick proved the only viable option to enjoy an affordable streaming experience.
Also, this move permitted the users to install many other streaming apps as well on the device. Since the Fire Stick operating system is based on Android, almost every Android streaming app can easily run on Firestick.
Is it legal to jailbreak Firestick?
Of course, it is!
Jailbreaking an Amazon Firestick isn't a problem, regardless of whether you jailbreak it to the fullest or simply sideload apps.
However, what matters is the type of content you stream.
Like always, accessing anything illegally or in a way that violates the term of service use is, undoubtedly, illegal.
So, in the case of Firestick, if you jailbreak it to watch copyrighted or geo-restricted content, you may get in trouble.
However, if that is all you need to do, make sure you use a robust VPN.
It's because a VPN provides you with complete anonymity online. So, even if you inadvertently or accidentally perform any activity that violates copyright or terms of service, the VPN won't let you be tracked to suffer legal consequences.
Is it safe to use jailbroken FireStick?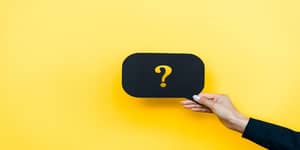 You might expect a straight 'yes' from us, but this isn't our answer!
Why? Let us explain.
This guide on jailbreaking a Firestick doesn't actually deal with true jailbreaking.
In fact, if you ask our opinion, we at PrivacySavvy, do not support the actual jailbreak.
It's because the process involves tampering with the software or sometimes the device's hardware. Doing so makes your device vulnerable to cyber attacks. So you will not only suffer more attacks due to unpatched bugs. Rather, you will also suffer more trouble since a jailbroken device gives the attacker complete control of the system.
Moreover, jailbreaking also voids the manufacturer's warranty on your device. So, you cannot seek support from the vendors for your jailbroken device in case of a mishap.
Hence, we won't advise meddling with its core OS, be it your smartphone, Fire Stick, or any other device.
So, should you buy a jailbroken/preloaded Fire Stick?
NO!
Why?
It's because loaded Fire Sticks also come with tampered software and/or hardware. Therefore, you can not only expose yourself to malware and other threats but may also face legal issues.
Now, you might ask, what's this guide all about then?
Since PrivacySavvy always advocates for internet freedom with complete online privacy, we have presented a safe workaround here.
Following our guide, you don't have to meddle with the software or hardware. So, you don't have to worry about cybersecurity, warranty, or legal issues. Still, you can easily sideload the key jailbreak Firestick apps that will rejuvenate your streaming experience.
Why you should always use VPN to stream with Firestick
Whether you plan to jailbreak an Amazon Firestick or not, using a VPN is a must if you wish to stream safely on your favorite streaming video player.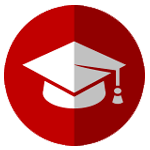 ExpressVPN
A superfast, highly secure, and user-friendly VPN that respects your privacy. Though it mi…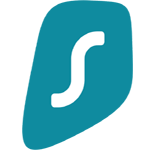 Surfshark
Very affordable yet speedy VPN that boasts a number of genuinely useful added privacy tool…
Like always, a VPN is your armor against cyber threats arising from streaming devices.
Mainly, using free or low-cost streaming apps like Kodi on your Firestick, you are prone to malware attacks and tracking.
Likewise, you risk yourself various other problems if you jailbreak an Amazon Firestick. A VPN, however, saves you from all the mess.
Below are a few key reasons you should always stream on Firestick with a VPN.
Protecting your privacy: As VPNs encrypt your data, having one on your Firestick protects your streaming information from criminal hackers.
Preventing ISP throttling: With a VPN, you can bypass bandwidth limitations, network congestion, and ISP throttling. This lets you stream without lagging.
Prevent tracking: Don't worry about hiding your streaming habits from your government, ISPs, or other authorities. Since a VPN protects your online data, it saves you from any tracking entities.
Bypass content restrictions: With your regular internet connection, you can only stream the content from the library available in your region. However, a VPN on your Firestick can also unblock content from other regions. It means you can watch your desired movies or shows from any region on Netflix, Hulu, and other apps.
Protection against legal issues: A VPN hides all your activities whether you apply Firestick hacks or stream blocked content normally. Thus, you don't have to worry about facing any legal consequences. Also, you'll remain safe even if you access copyrighted material. (Though, we don't advise you for such illegal moves.)
Smooth streaming even when abroad: If you plan to travel to another region, don't worry about losing access to your favorite shows abroad. With a VPN, you can continue watching your favorite media regardless of your existing location.
How to choose the best Firestick VPN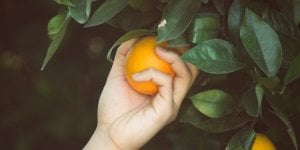 Now that you know you need a VPN before figuring out how to jailbreak Amazon Fire Stick, you might wonder how to choose one.
Since they apply encryption to your data, VPNs tend to slow down your connection speed. So, if you pick up any ABC VPN randomly, you'll likely ruin your streaming experience.
But we've got you covered. Keep the following things in view to choose the best VPN for Firestick.
Dedicated Android/Firestick VPN apps
VPNs offering dedicated apps for Firestick are perfect for you. However, if you can't find such an app, look for the best VPNs offering Android apps. They may also run on your Firestick.
---
A huge number of servers
You wish to learn how to jailbreak Firestick because you want to stream to media worldwide. Isn't it?
That's why you need a VPN with a larger server network across the globe. The more servers you get, the more opportunities you can unblock and watch your desired content from any platform.
---
Fast connection speed
The best VPNs ensure no compromise on performance despite providing robust security. So, your ideal VPN should offer fast connection speeds to support streaming without lags.
---
More simultaneous connections
If you plan to subscribe to a VPN, it'll be pretty stupid to keep using it on your Firestick only despite paying money.
Therefore, ideally, you should choose a VPN that supports multiple device connections on a single account. This will let you protect your online privacy across all your devices, including Firestick. Also, with a VPN, you can stream your favorite media securely on other devices as well.
---
Bypass VPN block
Since streaming services know that users would use proxies and VPNs to access geo-restricted content, they often implement various measures to detect and block such tools.
Likewise, VPNs are illegal in some countries as well, even for legit purposes.
In such cases, many VPN service providers suffer bans. However, some robust services still manage to bypass VPN blocks and facilitate users. Make sure your chosen VPN provider falls in this category.
---
Low-cost
While a free VPN for Firestick streaming sounds good, you should ideally use a paid VPN. It's because most reputable paid VPNs apply robust security measures to protect your privacy and data integrity. At the same time, the free ones may not offer as good services and may also monetize your data.
However, when choosing a paid VPN, choose one that offers affordable subscription plans.
---
Top 3 VPNs for Fire Stick jailbreak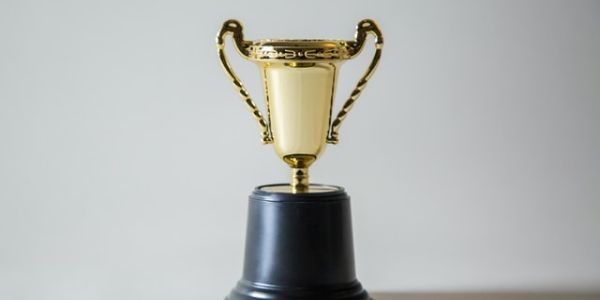 Can you advise me on a good VPN for Firestick streaming? I hear you ask.
We know choosing the right VPN is difficult, especially for first-time users. Hence, we have performed extensive research to create a detailed guide on the best VPNs (both free and paid) for Firestick. So, you can go through this guide and pick the right VPN service that meets your requirements.
But, if you're running short on time, we quickly list the three best VPNs to stream Firestick safely below.
1. ExpressVPN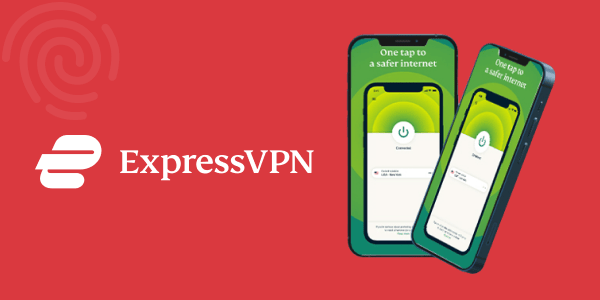 Whether it's about protecting your privacy or evading content restrictions, ExpressVPN serves it all.
ExpressVPN tops the list because it has amazing security features to protect user privacy.
With military-grade encryption, private DNS, and TrustedServer technology, ExpressVPN protects your data from intruders and warrants your privacy.
The service provider has a strict no-logs policy. It means you don't have to fear your data leaking in some security breach. Feel free to stream your desired content with superior data privacy.
Regarding performance, ExpressVPN is great to use for streaming. Thanks to its massive network of 3000+ servers across 160 locations in 94 countries globally. Since you get multiple servers for the same location, you can continue to stream your favorite media even when a server gets blocked or down.
It means that from Netflix, Hulu, and even localized streaming apps like ViaPlay, ExpressVPN can unblock any media on your Firestick.
You don't have to pay a fortune for a subscription since the VPN offers affordable pricing.
(Interested to learn more about it? This comprehensive ExpressVPN review is all yours.)
---
2. Surfshark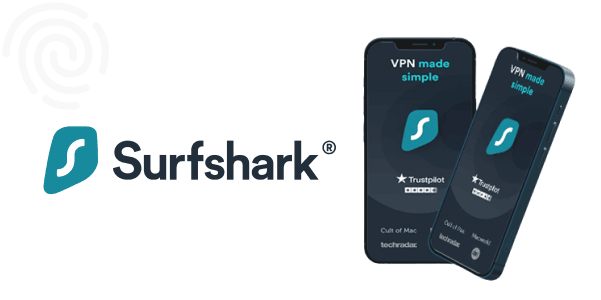 Before proceeding to the step-by-step guide on jailbreaking the Fire Stick from Amazon, our next recommendation for you is Surfshark VPN.
Like ExpressVPN, Surfshark also offers tremendous features with robust military-grade encryption to secure your data. Also, it comes with some unique features like Camouflage Mode, NoBorders, and MultiHop (double VPN), which make it listed among the top VPNs in this article.
Surfshark VPN has built up a vast server network within a short time that currently includes 3200+ servers in 65 different countries. So, once again, you get many options to change your IP location and unblock regional streaming services like Channel 7, Hotstar, or Canal Plus or to access free streaming services like Crackle.
The biggest plus with Surfshark VPN is its extremely cheap pricing plans that remain light on your pocket. Moreover, the VPN supports unlimited simultaneous connections. So, you get comprehensive security across all your devices without blowing your budget.
(Read more about it in this detailed Surfshark review.)
---
3. NordVPN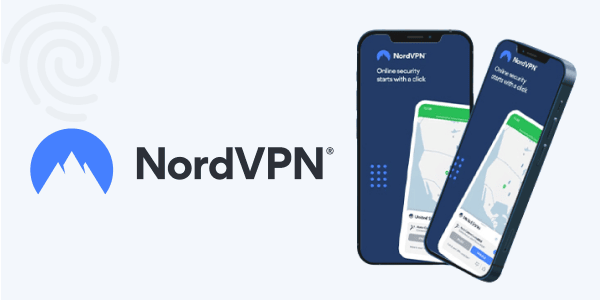 Besides ExpressVPN and Surfshark, another worthy option for you to use on Firestick is NordVPN.
Like the former, NordVPN also offers super-amazing features to facilitate its users. From secure connections to fast speed, multiple (6) simultaneous connections, and a strict no-logs policy, NordVPN offers everything you expect from a top-rated service.
NordVPN also works great for media streaming. It has a huge network across 59 different countries with over 5200+ servers. While its global coverage may look smaller than ExpressVPN, it includes more servers from all major countries that create wonderful content for streaming.
Therefore, from viewing robust streaming apps like BBC iPlayer to new players like Vudu, you can evade all geo-restrictions to watch your favorite media. Simply download the app after you jailbreak your Amazon Firestick the way we'll explain in a while. Then gear up for an unmatched streaming experience.
Also, don't worry about your budget since NordVPN has affordable subscription plans.
(Explore this VPN in detail via this inclusive NordVPN review.)
All three VPNs covered above are tested to work with all the Amazon Fire TV devices, including Fire TV Cube, new FireStick Lite, Fire TV Stick, and FireStick 4K.
---
How can I un-Jailbreak my Firestick?
I understand how to hack the Firestick, but can I ever revert it? We hear you ask.
Thankfully, jailbreaking a Firestick or Fire TV isn't permanent (using the above methods). You can always undo this action whenever you feel no longer using a jailbroken firestick.
1. Undo all the changes on Firestick
Basically, you need to reverse all the actions you have performed to jailbreak your device. Here's a step-by-step guide to it.
Uninstall all the apps you downloaded after jailbreaking your device you don't want to use anymore.
Now go to Settings > My Fire TV > Developer Options > Apps from Unknown Sources.
Click on "Apps from Unknown Sources" to turn it off again.
Now go to Settings > Preferences > Privacy Settings > Collect App Usage Data. Tap on it to turn it on again.
Go back one step and select Device Usage Data to enable it again.
Now follow this path "Settings > Preferences > Data Monitoring. Select this option to enable it again.
---
2. Perform a factory reset
If you find the above-given steps tedious to perform and/or don't want to use any of the sideloaded apps, then a factory reset comes in as a quick strategy. But this will make you re-configure your Fire device if you have previously made any changes other than jailbreaking.
Here's how to factory reset Firestick or Fire TV.
Close all apps on your Firestick to get to the home screen.
Go to Settings > My Fire TV.
Scroll down to find "Reset to Factory Defaults" and select it.
On the confirmation prompt, click on the "Reset" button.
Your device will restart, and you will be signed out of your Amazon account. Enter your credentials to reconfigure your Fire device again.
---
Installing Apps outside of the Amazon App Store
Normally, you can get apps via the Downloader app, but that means you must have a direct link to the app. So instead, you can opt for libraries such as Unlinked to install third-party apps. Before proceeding to install apps, we must cover how to install Unliked APK:
On the URL address bar of your Downloader app, type unlinked.link
Click the 'Play/pause' or 'Go' button
Scroll down and click on the Download Android App button
Click 'Install' on the pop-up screen
Select 'Delete' once the downloader app shows again
To view the libraries on the Unliked app, enter a library code
For IPTV, use code 12341234
How to add Google Play Store to your Firestick
Since Amazon runs on an altered version of Android, you'll find most of the Android apps compatible with the Amazon Firestick. Initially, an APK allowed you to install Google Play Store on Firestick.
However, with recent updates, the APK doesn't work with the device. Therefore, at the moment, there is no workaround for installing the play store on Firestick.
Conclusion
So, this was all about how to jailbreak Firestick most safely to stream your desired content.
With some simple steps, you can easily download any streaming app on your Firestick to enjoy your favorite media most affordably and securely. All it takes is some minor changes in the settings to get all apps on your Firestick that Amazon App Store doesn't offer.
However, you should always use a VPN on your Firestick to remain safe from cybersecurity threats.
Secondly, now that you've got the answer to your question, 'How to jailbreak my Firestick,' make sure to stream responsibly. Do not meddle with anything that may make you face legal trouble. While a VPN protects you from technical issues, your deliberate actions are always your own responsibility. The more careful you remain, the more peaceful your streaming experience will become.
Enjoy your streaming at full, and stay safe, everyone!
FAQs
Not at all! Jailbreaking an Amazon Firestick the way we recommend is entirely free in itself. All you have to pay for is the VPN you use on Firestick. But if you go for one of our suggested VPNs, you don't have to pay a fortune.
Ideally, you should not. It's because free VPNs do not offer as robust privacy as you need, particularly when streaming geo-restricted content. As a result, your VPN may get blocked and expose your data to tracking authorities.
Unfortunately, there's no legit way for that. Instead, you must create an account on Amazon to set up your Firestick first. Once done, you can jailbreak it while still having an Amazon account.
Certainly, yes. When jailbreaking a Firestick, you can sideload other streaming apps to watch your favorite media. Plus, if you have a VPN, you can also watch the media otherwise unavailable in your region. So whether it's about movies, TV shows, documentaries, or sports, you get endless content to stream if you have a VPN on a jailbroken Firestick. Also, you can save money watching premium content as you stream via low-cost or free apps like Kodi and change your IP location via VPN.
As explained above, if you jailbreak your Fire device, your Firestick remains completely safe from cyber threats. As for the storage, if sideloading apps makes your device run out of storage, you can remove the unnecessary files and apps from your Firestick to create space.
You can follow our step-by-step guide in the same way on your Firestick 4K to jailbreak it. In fact, you can apply the same technique on all other Fire TV devices to jailbreak them and rejuvenate your streaming experience.
While the practice itself is not illegal, accessing copyrighted content without permission is.
There are no limitations to what you can watch with a jailbroken Firestick. You need to have the right streaming apps that provide a variety of movies, sports, Live TV, TV shows, etc.
A jailbroken Firestick allows you to install and run third-party apps unavailable in the official store.
You'll likely lose your warranty if you jailbreak your Firestick. Therefore, you should weigh the benefits and drawbacks before doing so.
Jailbreaking itself does not slow down your Firestick, but running too many apps or accessing content that requires high bandwidth can slow down the device's performance.
You can jailbreak a Firestick without an Amazon account by enabling Apps from Unknown Sources in the Firestick settings and downloading a third-party app store such as Downloader or Aptoide.
It's much more convenient to purchase a fully loaded Firestick. However, it's illegal to stream copyrighted content without permission.
To access Developer Options on a Firestick, go to Settings > My Fire TV > Developer Options. From there, you can allow ADB debugging and installing Applications from Unknown Sources.
There is no monthly fee for a Firestick, but you may need to pay for subscriptions to streaming services to access their content.
Both Roku and Firestick offer similar features and content options. The choice between the two largely comes down to personal preference and which device offers the features and user experience you prefer.
Selling a jailbroken Firestick is not illegal, but it is crucial to note that using the device to stream copyrighted content without permission is illegal and can lead to legal consequences.
You can buy a jailbroken Firestick. However, remember that streaming copyrighted content without permission is illegal and can attract legal charges. Additionally, these devices may be preloaded with malware or other malicious software.