Are you a fan of Canal Plus? We can't blame you. The absolute mix of TV, series, sports, and films in 4K UHD live streaming definitely rank as high-quality entertainment.
If you are a football enthusiast, you will love watching Ligue 1. There is also original Canal+ content like "Les Sauvages," "The New Pope," "Engrenages," and so much more. With personalized suggestions according to your profile, kids' content at the Child's Universe, and Start Over & Live Control, it is one of the best options to stream.
However, due to geographical restrictions, it is only available in France. Therefore, you need a workaround to access Canal Plus outside France and Luxembourg.
There is no Canal Plus UK subscription, after all. Users from all other countries except France and Luxembourg will get a big STOP sign as soon as they try to access it. So it doesn't matter if you are ex-pats, students or businessmen, or even travelers abroad searching to connect with your favorite media.
On a brighter note, this how-to guide with three simple ways will help you unblock Canal Plus and enjoy amazing content no matter where you are in the world. But first, we'll cover why there is such a need in the first place.
Watching Canal Plus abroad – Quick guide
Here is a quick guide you can use if you lack the patience or time to go through our thorough how-to guide to unblock Canal+ outside France.
This section demonstrates unblocking Canal Plus using our number one option for accessing geographically blocked content: VPN. So there you have it, in three easy steps:
Select a VPN that covers your needs; our number one recommendation is ExpressVPN — it is super fast and takes security extremely seriously. The provider has a no-logs policy and works out of both with Netflix and other streaming platforms and not only Canal Plus.
Install the VPN, set it up, and connect to a server from France.
Visit the Canal Plus website and enjoy it.
Voilà! This is how you can achieve a smooth Canal Plus live stream wherever you are. But seriously, stick around to see why you should use a VPN, find out more about its alternatives, and make a well-rounded decision.
Top VPNs to watch Canal Plus in the USA, anywhere outside of France – Quick list
Why is Canal Plus blocked outside France?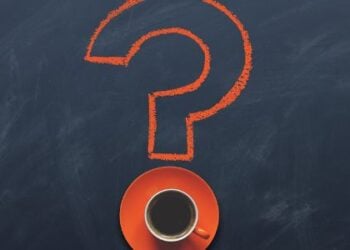 Verizon owns Canal+ Group, which is where you will find Canal Plus TV. This is a wonderful option for those searching for French and international TV series and blockbusters, documentaries, shows, and much, of course, sports.
It is true that Canal Plus has always enjoyed a great many subscribers because it offers amazing content.
However, a substantial percentage of this very content is also available in other countries. This means that there are copyright infringements to deal with. As a result, Canal Plus live stream has employed geo-blocking.
Many people in the industry frown when hearing about free content distribution. Online freedom does not pair well with monetizing intellectual properties, after all. Furthermore, Canal+ has only paid for the rights to stream the content in a specific location, France.
To watch the content of your liking from the UK, Italy, Switzerland, or even the US, you don't need to have a subscription. Nevertheless, this will only grant you access to some of the live streams.
A subscription is a must for those wanting to get the full experience. Unless you have a subscription already, you will need to switch your IP and appear to be located in France. This brings us to our main course.