Are you a fan of Canal Plus? We can't blame you. The absolute mix of TV, series, sports, and films in 4K UHD live streaming definitely rank as high-quality entertainment.
If you are a football enthusiast, you will love watching Ligue 1. There is also original Canal+ content like "Les Sauvages," "The New Pope," "Engrenages," and so much more. With personalized suggestions according to your profile, kids' content at the Child's Universe, and Start Over & Live Control, it is one of the best options to stream.
However, due to geographical restrictions, it is only available in France. Therefore, you need a workaround to access Canal Plus outside France and Luxembourg.
There is no Canal Plus UK subscription, after all. Users from all other countries except France and Luxembourg will get a big STOP sign as soon as they try to access it. So it doesn't matter if you are ex-pats, students or businessmen, or even travelers abroad searching to connect with your favorite media.
On a brighter note, this how-to guide with three simple ways will help you unblock Canal Plus and enjoy amazing content, no matter where you are in the world. But first, we'll cover why there is such a need in the first place.
How to watch Canal Plus TV outside France: Quick guide
Here is a quick guide you can use if you lack the patience or time to go through our thorough how-to guide to unblock Canal+ abroad. This section demonstrates unblocking Canal Plus using our number one option for accessing geographically blocked content, which is VPN. So there you have it, in three easy steps:
Select a VPN that covers your needs; our number one recommendation is NordVPN — it is super fast and takes security extremely seriously. The provider has a no-logs policy and works out of both with Netflix and other streaming platforms and not only Canal Plus.
Install the VPN, set it up, and connect to a server from France.
Visit the Canal Plus website and enjoy it.
Voilà! This is how you can achieve a smooth Canal Plus live stream, wherever you are. But seriously, stick around to see why you should use a VPN, find out more about its alternatives and make a well-rounded decision.
Why is Canal Plus blocked outside France?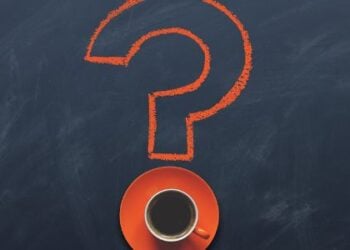 Verizon owns Canal+ Group, which is where you will find Canal Plus TV. This is a wonderful option for those searching for French and international TV series and blockbusters, documentaries, shows, and much, of course, sports.
It is true that Canal Plus has always enjoyed a great many subscribers because it offers amazing content.
However, a substantial percentage of this very content is also available in other countries. This means that there are copyright infringements to deal with. As a result, Canal Plus live stream has employed geo-blocking.
Many people in the industry frown when hearing about free content distribution. Online freedom does not pair well with monetizing intellectual properties, after all. Furthermore, Canal+ has only paid for the rights to stream the content in a specific location being France.
To watch the content of your liking from the UK, Italy, Switzerland, or even the US, you don't need to have a subscription. Nevertheless, this will only grant you access to some of the live streams.
For those wanting to get the full experience, a subscription is a must. Unless you have a subscription already, you will need to switch your IP and appear to be located in France. This brings us to our main course.
How to unblock Canal Plus outside France? Detailed guide
If you crave some great content from Canal Plus TV, nothing should stop you from watching it. Not even your location. Luckily, there are several things that you can do to accomplish your end goal.
We have gathered the three safest options for you so that you can enjoy Canal plus international in the USA, the United Kingdom, and any part of the world. The only requirement is that you have decent Internet.
Let's have a closer look at these three alternatives, explaining how you can use them to access the Canal+ Plus website and stream away!
Method #1. Unblock Canal Plus abroad via VPN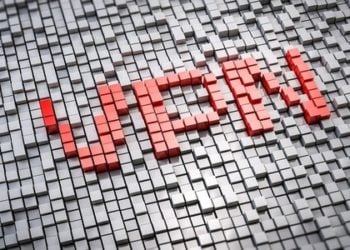 VPN is short for Virtual Private Network. This is a service allowing you to convert your IP address and bypass geo-locations in a jiffy. Obviously, VPN does much more than that. It enables you to protect your personal information through sophisticated encryption.
Moreover, it helps you enhance your streaming speed by vanishing any restrictions set by your ISPs. Finally, a VPN is ideal for overcoming any type of censorship or spying.
Now, how does VPN help you unblock Canal Plus TV and enjoy the content you want? Well, it is quite simple. First, you need to sign up for a VPN service, which features servers from France.
Consequently, you must connect to one of these servers. Once you are connected, you can access the website and experiment with Canal+ login. If you have done everything by the book, you will be streaming by now.
Of course, the same process is valid when trying to access different websites. For example, if you wish to unblock Hulu outside the US or access BBC iPlayer outside the UK, you can turn to VPN. The list goes on and on. The only variation will lie in the selection of the VPN server you connect to.
In a nutshell, the steps to take with the VPN are the following:
Find a VPN with French servers
Subscribe to the VPN
Download its app
Connect to a French server
Access the website
Enjoy free Canal Plus live streaming
Selecting the best VPN for Canal+
There are many VPN service providers out there. But, even if you choose to go with this option, how would you know where to look? Well, the truth is that there are quite a few decent VPN services out there today. However, not all of them are equally great. To keep you on the right track, here are some of the things you need to pay attention to when selecting a VPN:
Number of VPN servers
Locations of VPN servers
Speed
Reliability
Encryption protocol
Ease of use
Compatibility with devices and OS
Affordability (value for money)
Having these in mind, we have narrowed down our list to the 3 best VPN service providers:
---
1. NordVPN

With over 230 servers from 2 French locations and high-speed connectivity, NordVPN ranks first in our list of the best VPN to unblock Canal Plus TV outside France.

5,000+ servers in 60 countries

Supports P2P sharing

AES-256-bit encryption

No-logs policy

Kill switch

Double VPN

DNS/IPv6 leak protection

24/7 customer support

Allows up to 6 simultaneous devices

30 days money-back guarantee
Pros
Great online presence

Incredible geo-blocking and censorship bypass

Sophisticated military-grade encryption

No data logging policy

Supports anonymous payments with cryptocurrency
Cons
Inconsistent server speed sometimes
Talking about numbers, here again, we have 5,400 servers in 59 countries. Of course, it is in your hands to check out if these servers are suitable for your own personal needs. In most cases, you will find that NordVPN features servers in places of increased demand.
There is a no-logs policy here as well, which means that your privacy is a given. It offers decent value for money. Furthermore, NordVPN allows you to pay in bitcoin, should you wish to do that. You can't get any more anonymous than that, can you?
Another good thing about NordVPN is the fact that you can support up to six connections with a single account. This means you can share your account and divide the cost, which is excellent. Plus, it is compatible with most OS and devices, and it has 24/7 customer care to help you out when you need something.
For those of you who want to balance affordability and reliability, NordVPN is a top-notch solution. You can find great offers, as well as premium features.
If you want to find out more about NordVPN, our extensive review is available here for you to look through.
---
2. Surfshark

Another great VPN to watch Canal Plus and other French geo-restricted streaming platforms as it offers multiple servers from 3 French cities.

3,200+ servers in 65 countries

AES-256-bit encryption

P2P servers

MultiHop mode

DNS leak protection

Automatic kill switch

Zero-logs policy

Camouflage-mode

Allows unlimited simultaneous devices

30-day money-back guarantee
Pros
Unlimited simultaneous connections on a single account

Fast performance

Anonymous payments with cryptocurrency

24/7 customer support
Cons
Distant servers may not perform that great, speed-wise
This is indeed the most affordable option to unblock Canal Plus TV and pretty much all media worldwide, without any glitches. Even if you have some experience with VPN, maybe you have never heard of this service. It makes sense, as it is quite a new addition to the market.
Perhaps the first thing you will notice about Surfshank VPN is that they focus mainly on their pricing. Besides, their motto is none other than "Eating other VPN deals alive." And they seem to be right. You can get a VPN subscription at a fragment of the cost without missing out on any of the features on offer by its rivals.
Just like we have mentioned about ExpressVPN and NordVPN, this is also an option with impressive features when it comes to securing your privacy and anonymity. To name a few, you can benefit from app whitelisting, split tunneling, kill switch, IP address leak protection, and various other features that will improve your security online.
To that end, Surfshark VPN provides sophisticated AES-256 encryption. Along with the strict "no logs" policy and the option to use unlimited connections at a time with a single account, this VPN certainly wants to rank high.
So, in a nutshell, Surfshark VPN is a new player in town but has already made quite an entrance. If you want to make the most of your buck, this could be your ideal solution.
If you wish to learn more details about Surfshark, you can read all about it in our in-depth review.
---
3. ExpressVPN

This high-speed and stealth VPN offers French IPs from 4 different locations, thus becoming the best VPN to unblock Canal+ abroad.

3,000+ servers in 94 countries

AES-256-bit encryption

DNS/IPv6 leak protection

P2P support

Network-lock feature

TrustedServer technology

Zero logging

Allows up to 5 simultaneous devices

30-day money back guarantee
Pros
Huge online presence

Super fast speed

Prevents IP leak exposure with Kill Switch

Outstanding censorship bypass
Cons
Relatively expensive subscription plans
If you are keen on numbers, then you are going to love this. Well, ExpressVPN features over 3,000 servers all over the world – 94 countries in total. More than that, some of these countries are quite rare to find in other VPN services, such as Pakistan.
The provider takes data protection dead seriously, and this is why they do not log any data. Their customer care is stellar, and they use advanced encryption alongside some impressive extra features (such as Kill Switch).
Obviously, ExpressVPN has made a stupefying reputation all these years, which has happened for a reason. If you are looking for a 100% reliable, credible VPN service provider that will never let you down, this might be your safest bet.
If you want to find out more about this provider, you can read through our detailed ExpressVPN review and see why this is an excellent option.
---
Method #2. Unblocking Canal Plus with SmartDNS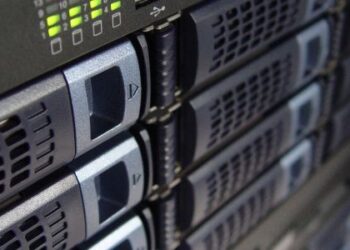 SmartDNS is the second option you can use to unblock Canal Plus outside France. This service enables you to change your IP address to another country. In other words, you will appear to reside in France at the time of your connection.
Although it is similar to the VPN, at its core, it is quite different. Actually, its use is limited to changing your location – and that is it. Unlike VPNs, SmartDNS provides no protection whatsoever. So you can be exposed to prying eyes and other online threats.
The process of using the SmartDNS is simple, too. You need to choose which SmartDNS service to use and then download it. Set it up as per your device's requirements.
Then, you are good to go. Open the SmartDNS, see that you are on, and connect. However, you need to keep in mind that the Smart DNS replaces your real DNS with a fake one. This means that it does not change your IP address.
One of the advantages of SmartDNS over other solutions is that it is entirely software-free. In other words, you do not have to download any software before you are able to use the SmartDNS. On the other hand, if you are using a computer, you will have to go through the Control Panel and complete a one-time process.
If you are more of a visual guy, here are the quick steps for you:
Sign up for one and download the SmartDNS; a couple of SmartDNS services we can suggest are Unlocator, Smarty DNS, and Blockless.
Setup the SmartDNS.
Connect to a French IP.
Visit the Canal Plus website.
Enjoy fast live streaming.
More detailed information is below:
Click on the Start button.
Go to Control Panel.
Then, go to Network and Internet.
Head to Network and Sharing.
Change Adapter Settings.
Double click on your connection.
Click on Properties.
Then, follow the specific guidelines for your own OS and device (they vary slightly).
Again, this is a one-time thing. You do it, and then you only connect and use the SmartDNS to bypass geographical restrictions effortlessly.
Method #3. Watch Canal Plus TV outside France using Kodi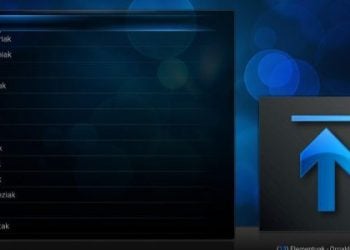 We are now referring to Kodi, the famous open-source media player. It runs on almost all devices, including your laptop and mobile phone. Kodi is compatible with iOS, Android, Linux, and Windows, among others.
There is no need for you to buy a special device. The only requirement is to download Kodi and then install several Kod add-ons.
Specifically, for accessing the Canal+ Plus website from everywhere on the planet, you will need to install the SuperRepo add-on.
This is how you can install your SuperRepo add-on from Kodi:
First of all, you open Kodi.
You go to Settings.
Then, you go to File Manager.
Go to Add Source and click on it to activate it.
Open the on-screen keyboard (a pop-up window will show you that option).
Type https://srp.nu.
Then, type SuperRepo.
Select to install from zip.
Click on your added source.
Watch as the add-on is being installed (or go ahead with your life till it's done!).
Go to Kodi.
Go to Add-ons.
See SuperRepo? Then you've nailed it!
Conclusion
We have wrapped up our in-depth how-to guide on unblocking Canal Plus TV outside France and worldwide. It is our pleasure to deliver all the options to you as to how you can enjoy its content.
Whether you have focused mainly on our quick guide or read through our entire article, you should have realized that the VPN is by far the best option.
Besides offering a reliable change of your IP address to overcome geo-blocking, the VPN also serves a different purpose. It allows you to enhance your online security through advanced encryption.
It is wonderful, especially when you are traveling to another part of the world, and your Internet connection is somewhat jeopardized. Many people rely on WiFi, but this type of connection can turn into a real disaster.
Either way, we hope that you have found exactly what you have been looking for. Make use of our detailed instructions and step-by-step guidelines. They will help you make the most of your experience and achieve your goal. So good luck and enjoy Canal Plus abroad on your own terms!
FAQs
How I can get French TV in the UK is one of the most common questions people ask. As discussed in the article, you can overcome any geographical restrictions by using any of the three solutions we have provided for you. In this case, you will obtain a French IP, even if you are actually in the United Kingdom – or literally in any part of the world.
Vivendi owns Canal+ Group, and Canal Plus TV is a part of the latter. They offer their channels on a state-of-the-art set-top box, which enables an SES satellite. UHD channels are available via Astra 19.2 degrees East, while it is worth mentioning that Dolby Atmos is also featured.
It is relatively easy for multilingual content. If you are watching that, you simply click on the "
" button and select English instead of French. For your convenience, you can look out for VOST (the original version with subtitles).