How to watch Channel 7 outside Australia (anywhere worldwide)
Going abroad? Or maybe you are an Australian shows fan who wants to stream Channel 7 outside Australia. No problem. All you need is a good VPN to access your favorite series and shows.
Are you a fan of movies, Australian Open Tennis, T.V. series, and other breathtaking T.V. shows appearing on Channel 7 (7plus)? Then you must be wondering how to stream Channel 7 when you are somewhere outside Australia and catch up on all the fun.
Channel 7 is undoubtedly one of the best streaming services you'll currently find across the globe for free. It's among the top popular broadcasting channels in Australia with tremendous viewership.
Since its launch in 1956, the channel has garnered trust among viewers and has built its name in the entertainment industry as the go-to platform for fun. It features exclusive content, great quality streams, and, interestingly, no-fee signup.
While it all sounds great, unfortunately, not everyone can access channel 7. In fact, the Channel is only restricted to folks in Australia.
However, you don't have to worry since you can still follow your favorite series on Channel 7 outside Australia. All you need is a VPN to connect and stream Channel 7 Australia from anywhere.
Quick Guide: How to stream Channel 7 abroad
Like most geo-blocked sites, the best way to bypass the restrictions is to use a VPN. If you can't wait to resume watching your favorite media, here's a quick guide on how you can enjoy Channel 7 live streaming abroad.
Download and install the best Channel 7 VPN – we recommend ExpressVPN.
Install and sign in to the VPN.
Select an Australian server from the extensive list of available servers and connect.
Head on to Channel 7 and start streaming.
That's it! You can now visit the Plus 7 website and enjoy your favorite shows from anywhere.
Popular shows on Channel 7
Undeniably, 7plus is among the top broadcasting channels in Australia. Apparently, it ranks high as it offers exclusive content.
Since you're here, you would already have a dedicated watchlist from this channel. But, if you're just starting, here are some of the major shows and T.V. series that you can enjoy on Channel 7.
The X Factor – the most popular reality show.
Home and Away – it's arguably one of the best soap operas that the industry has to offer.
My Kitchen Rules – do you want to take your cooking skills to the next level? Then this is the show you can't afford to miss.
Winners and Losers – one of the best drama series that has gained praise among the viewers.
The Big Bang Theory – what do we say!
Grey's Anatomy – a series centered at the famous Grey's Hospital
Unreal
The Resident
Hard Sun
Marvel's Agents of S.H.I.E.L.D. – an excellent Marvel Comics series worth watching
Besides, you can watch their news, with various live sports events. For instance, you can catch up with great Australian Open Tennis, golf, the Olympic Games, A.F.L. Premiership, and several other exciting shows.
Devices supported by 7plus
You aren't wrong if you want to enjoy streaming your content on different devices. Of course, that's what modern devices with the latest OS are meant for. But what matters here is whether the service you want to stream offers diversified device compatibility or not.
Thankfully, Channel 7 facilitates its customers by offering tremendous device support. Hence, you can easily stream your favorite media via the 7plus website or app on the following devices.
Android
Xbox
Samsung Smart T.V.
Windows OS
PS3 and PS4
iPhone and iPad
OS X Mac
Apple T.V. 4
Best VPNs for streaming 7plus Australia abroad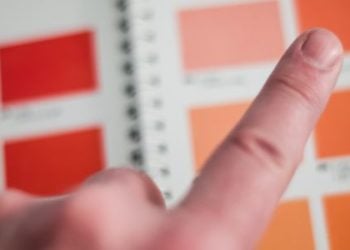 Your I.P. address is what betrays you when you try to access Channel 7 outside Australia. When you try to visit their website, your I.P. address reveals your real location to the service. Hence, you're instantly blocked from streaming.
For example, when you try connecting 7plus in the U.K., you'll be hit with an error message, such as;
We are experiencing a technical issue with 7plus.
or
We are working to fix the issue. Please check back soon.
Those are definitely not the best words you would want to hear when you desire to catch up with your favorite T.V. show.
Therefore, to avoid such frustrating negative consequences, you must mask your I.P. address with an Australia VPN.
But which VPN should you choose?
The best VPN that will help you stream Channel 7 overseas must have the following characteristics;
Have several Australian servers
Doesn't keep logs
Use strong encryption plus other security features
Offers fast speeds as well as stable connections
Can unblock various geo-restricted sites
Easy to use
That being said, here is a list of the best Channel 7 VPNs to save your time to research.
ExpressVPN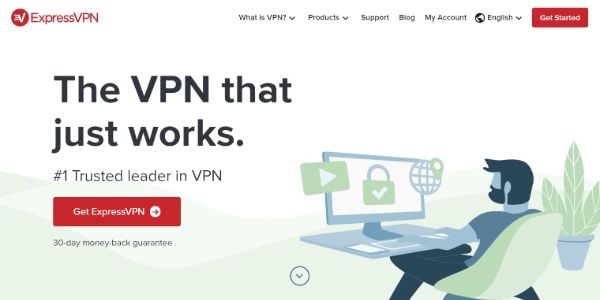 Live streaming is all about high speeds, and no provider would serve you that better than ExpressVPN. Besides speed, the service also offers split tunneling – a feature that ensures you stream channel 7 Australia from anywhere while accessing other websites from your real I.P. address. It also has several Australian servers in its huge network of 3000+ servers in 94 countries across the globe.
Also, with ExpressVPN, your data remains private and secured, thanks to its 256-bit AES encryption and other essential features, such as an automatic kill switch and DNS leak protection.
Moreover, you can use it to unblock several other websites, such as Amazon Prime Video, Netflix, Hulu, and B.B.C. iPlayer. Also, it works on numerous platforms like Android, Windows, Linux, iOS, Firefox, and macOS.
Read our complete ExpressVPN review
NordVPN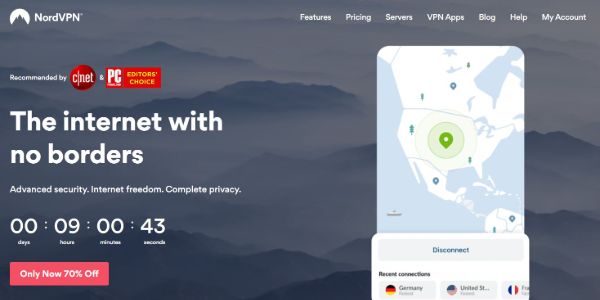 Another excellent VPN that you can use to watch Channel 7 abroad is NordVPN. Thanks to its huge network of 5200+ servers in 59 countries that also includes over 190 servers in 5 Australian locations.
This VPN helps to unblock popular sites, such as B.B.C. iPlayer, Hulu, and Netflix. Moreover, it uses 256-bit AES encryption together with thorough DNS leak protection, ensuring that you're secure.
It has several other excellent features like an ad blocker, automatic kill switch, and anti-malware monitoring. It also has a strict no-logs policy.
Furthermore, it supports several platforms, such as Windows, iOS, Android, Linux, and macOS.
CyberGhost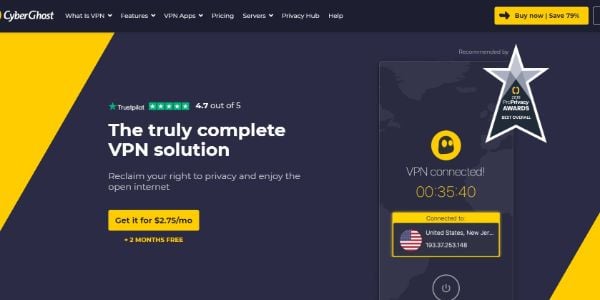 Basically, CyberGhost simplifies online security. It has more than 170 Australian servers that a user can choose to connect from anywhere. Also, thanks to its huge network of over 7000 servers in 90+ countries, you can unblock other geo-restricted sites as well, such as Amazon Prime Video, Hulu, and Netflix.
It uses 256-bit encryption that ensures your security is intact online. Besides, you can connect 7 devices simultaneously with one subscription. It means with CyberGhost, you can stream your favorite programs on any device you want without compromising your online privacy.
Moreover, it comes with a 7-day free trial with a 45-day money-back guarantee. It also supports several devices like iOS, Linux, macOS, Windows, Android, and Chrome.
Precisely, CyberGhost is a beginner's choice as it features a simple setup and is budget-friendly.
Why would you need a VPN, anyway?
Certainly, a VPN is your best bet when it comes to unblocking Channel 7 outside Australia.
But, do you think that's its only benefit? Not really.
With a VPN, there's so much more you can achieve. For instance, it helps you encrypt your traffic, meaning you'll be surfing the internet anonymously. Also, you can easily bypass the firewalls or censorship at school or work.
Here are some of the things that a VPN can help you with;
Can a free VPN help watch Channel 7 outside Australia?
Although, free VPN services are tempting. However, there are numerous risks if you opt to use them to watch channel 7 abroad.
For instance, the streaming channels are aware that folks will try to use VPNs to access their content, and hence they're doing everything possible to prevent VPN users. Therefore, a free VPN is most likely unable to evade the VPN bans from 7plus services.
Moreover, free VPNs come with fewer servers, meaning you might even miss getting a server in the required region.
Also, a VPN is a business, and they look to make profits. But free VPNs mean that they may not get the profit directly. So, they instead apply other dodgy ways of generating income. For instance, they may barrage you with ads or can sell your online history to third parties.
Therefore, if you want to stay safe while watching your favorite show on Channel, ensure that you stay away from free VPNs as much as possible.
Can I watch Channel 7 in the U.K.?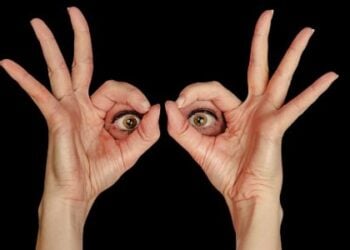 If you get an Australian IP address, there's nowhere you can't be able to watch Channel 7 from.
Like several other places, access to 7plus is blocked in the U.K. too. However, you can watch Channel 7 from the U.K. easily with a VPN to change your IP location and bypass the geo-restrictions.
Conclusion
Unblocking 7plus outside Australia is quite easy. All you need is a top-notch VPN (we recommend ExpressVPN) and then connect to a server in Australia — and you're all set to enjoy your show.
Whatever you may be looking for, Channel 7 will surely provide for your needs, thanks to its wide variety of content. Therefore, if you wonder whether 7plus works overseas, you don't have to worry anymore. Simply sign up for a VPN and enjoy your favorite shows.
Frequently Asked Questions
Why is my VPN not working with Channel 7?
Can I watch 7plus on Smart TV?
Can I stream 7plus abroad without a VPN?
About the author
Douglas Mabiria
Douglas is a freelance writer with over six years of experience in article and blog writing who has written in almost every industry with cybersecurity being his primary interest. Mabiria is an advocate for internet privacy, sustainable development, and a green environment. He is very social and enjoys trying new sports as well as implementing new ideas.