Every internet-enabled device has an IP address, including iPhones. This address identifies your device to the internet, which third parties, like your ISP, government, hackers, and advertisers, use to trace you online. Furthermore, websites and governments can limit your access to content on your iOS device based on your IP address. However, you can evade these limitations to a greater extent if you know how to change the IP address on your iPhone or iPad.
Through this guide, you'll learn about the various kinds of IP addresses, the reasons you may need to change the public address of your iPhone, and how to do it promptly and effectively, free of charge.
What is an IP address?
'IP address' refers to the 'internet protocol address.' A series of integers distinctively identifies each gadget linked to the internet.
There are two sorts of internet protocols with distinct number formats, i.e., IPv4 and the latest IPv6. IPv6 is the latest and was launched since the IPv4 addresses are running out.
Most mobile networks and ISPs still use IPv4 addresses since IPv6 addresses are still developed and not widely used. Therefore, your iPhone will most probably include an IPv4 address that appears like 192.168.X.X or any other string of four integers.
How to change iPhone IP address with a VPN
Changing your private IP address on an iPhone
If you want to manually change your iPhone's private IP on a home network, follow the steps below:
Open the 'Settings' on your iPhone.
Choose 'Wi-Fi.'
Tap on the 'i' symbol on the right of the network you are connected to.
Scroll down to the 'IPv4' section.
Click on 'Configure IP' and select 'Manual.'
Enter the new 'IP address.'
Tap 'Save' at the top right after you are done.
These instructions enable you to get a new IP address on a Wi-Fi network but will not modify your public IP address.
Types of IP addresses
Most devices have two kinds of IP addresses: the local IP address and the public IP address.
Local IP address
It is the address a Wi-Fi router allocates to your device on a Wi-Fi network. Thankfully, third parties cannot use it to track or block your online activity because it is only visible on the network.
---
Public IP address
Unfortunately, anyone wishing to track or block your online activities can do so with the public IP address. Also, each service you use or website you visit will relate to your device using your public IP address.
When you connect to the internet using a mobile network, your iPhone offers its public IP address allocated by the network operator.
On the other hand, when your iPhone is connected to a Wi-Fi network, it shares a similar public IP address to your Wi-Fi router. Your Internet Service Provider (ISP) sets the public address of your router. As a result, all your gadgets on your home Wi-Fi network will have the same public address.
---
Dynamic IP address
It is an IP address you can use temporarily. This is a means of recycling IP addresses because they are limited. After a given duration, your ISP retrieves the dynamic address and assigns another one to your network from various alternatives.
Furthermore, dynamic addresses are the most common types of IP addresses, especially on consumer equipment. Although they change automatically, it is essential to understand how to change them to improve your protection.
---
Static IP address
A static IP address is fixed and does not change. This means that if you have a static IP address, you will most likely have it until your network architecture changes or your device dies. Generally, a static IP address is best suited for an organization or business with servers.
---
Why do you need to change your iPhone's IP address
Changing your IP address on your iPhone enables you to avoid being tracked by your ISP, malicious users, or other third parties. The following are the benefits of changing the IP address of your iOS gadget:
Bypass geo-restrictions: By changing your IP address and acquiring a new one from another country, you can circumvent geo-blocks on multiple platforms, websites, and streaming services.
Maintain complete online privacy: A new IP address conceals your iPhone's location from your ISP, hackers, and websites that want to track you.
Avoid website bans: Some countries limit access to certain sites, including torrenting websites or social media platforms. Changing your iPhone's IP address allows you to access any website without being banned.
Prevent ISP throttling: Your ISP may limit connection speeds when performing data-consuming activities like streaming or gaming. Changing your iPhone IP address helps you avoid speed throttling and enables you to maximize your performance.
Escape network filters: Schools, businesses, or governments sometimes block certain apps and websites. A VPN can bypass these filters.
Travel abroad without worries: Some countries censor and spy on the internet. A VPN allows you to bypass restrictions and access the open internet.
Troubleshoot internet problems: New routers usually assign the wrong IP addresses to devices. Changing your IP address manually can resolve these issues and prevent gamers' lags.
How to find your IP address on iPhone (iOS)
Use an online IP address checker to view your public IP address on your iPhone or other linked devices. The site displays:
Your public IP address.
The approximate server location you are connected to.
Your ISP's name.
Your device and browser details.
Ways to change your iPhone's public IP address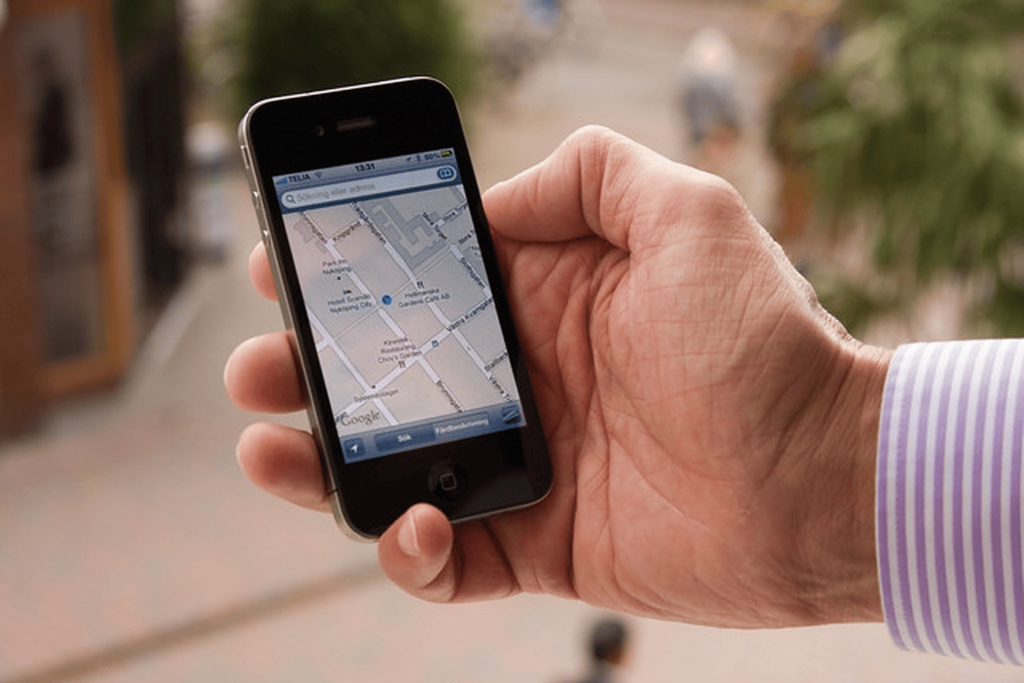 When your iPhone is connected to the internet using a mobile network, the network operator assigns you a public IP address. Also, when you connect to Wi-Fi, your ISP typically sets the IP address of the router you are connected to, which will also be your iPhone's public IP address.
There are several methods you can use to change or mask your public IP address set by your ISP or mobile network:
1. Use a proxy
It is a server that changes your IP address when you connect to the internet. It is an effective way to mask your online activities.
There are various types of proxies, both premium and free. Unfortunately, proxies are quite slow; only a few provide secure and encrypted connections.
---
2. Change your network
Connecting to another wireless network, such as a public Wi-Fi hotspot, will assign your gadget a new public IP address. However, ensure you read the terms of use of any available free Wi-Fi network since most make profits by selling user data.
---
3. Connect via the Onion browser
A Tor network is a form of proxy that offers users complete online anonymity. You can access it by downloading and installing the Tor Browser on your iOS device.
Tor network encrypts your web traffic by routing it via a global network of servers, hiding your true IP address. Unfortunately, Tor also slows your internet connection and is mostly reliable if you need maximum anonymity.
---
4. Contact your ISP
You can request that your ISP change your public IP address. Remember that they may be unable to do so, but it is an alternative you can attempt.
---
5. Employ a VPN
A VPN works similarly to a proxy but adds essential security and privacy measures to keep you safe and private online. It encrypts the connection between your device and the specific servers that connect to the internet.
However, you should choose a trustworthy VPN since some VPN providers, especially most free iPhone VPNs, are fraudulent. They indiscriminately collect and sell user data to third parties like advertisers.
---
Best VPNs to change IP address on iPhone – Detailed list
1. ExpressVPN

A top-notch VPN service provider with a resilient server network that delivers blazing-fast speeds even on distant servers.

Offers more than 3,000 servers spread across 94 countries

TrustedServer technology (RAM-based servers) for improved security

Boasts a robust AES 256-bit encryption

Offers zero logs policy

An efficient split tunneling feature

A reliable kill switch feature

Has Tor over VPN servers for stealth protection

Supports P2P traffic on most servers

Allows up to 5 simultaneous connections from a single account

Offers a risk-free 30-day money-back guarantee
Pros
Provides stealth browsing features

Delivers blazing-fast speeds

Offers Threat Manager for online protection
Cons
Relatively pricey compared to other VPNs
ExpressVPN offers some of the best privacy and security features in the industry. These features include a strict no-logs policy, RAM servers, a reliable kill switch, a proprietary Lightway tunneling protocol, and solid AES-256 encryption.
Moreover, this VPN provider has a modest network of 3,000+ servers in 94 countries worldwide. The servers also offer a Stealth feature that helps you circumvent all blocking trials. This VPN also has a Smart Location feature that automatically connects you to the fastest servers.
Also, it offers obfuscated servers, which ensure that the traffic of your VPN connection displays like regular traffic irrespective of your online activity. These measures help you avoid ISP throttling, gain access to restricted content, and prevent online platforms from blocking your connection.
ExpressVPN is compatible with major operating systems and devices, including iOS, Android, macOS, Windows, Linux, and routers. In addition, it supports up to 5 simultaneous connections from a single account.
The VPN also has a 30-day money-back guarantee, which allows you to try their service risk-free, as you can request a refund if dissatisfied with their services.
---
2. Private Internet Access

A well-established VPN provider that offers dedicated IP addresses and focuses on online privacy and security. It also provides decent and consistent speeds on its extensive server network.

Offers a network of over 28,000 blazing-fast VPN servers in 80+ countries

Supports unlimited Peer-to-Peer connections on all servers

Solid military-grade AES-256-bit encryption

MACE virus and adware blocker

Doesn't log user data

Supports RAM-servers for better privacy

Offers split tunneling feature

A customizable kill switch

A single subscription allows unlimited simultaneous connections

Provides a 30-day money-back policy
Pros
Does not restrict your bandwidth

Boasts user-friendly interface

Offers dedicated servers for streaming and gaming
Cons
Getting hold of the customer support is not guaranteed
PIA is a VPN service provider in the United States – a member of the Fourteen-Eyes Alliance. Fortunately, it offers advanced privacy tools such as a strict no-logs policy that has been independently audited and verified. This helps to maintain your online anonymity.
The VPN service offers unique features. In particular, you can access a dedicated IP address in the location of your preference for only $5 per month. This subscription fee gives you a static IP address that you use alone. Besides, it provides other essential features at affordable prices and accepts multiple payment methods.
The VPN provider has many servers distributed across 84 countries globally. This is one feature that makes it stand out from its competitors.
It also offers multiple encryption protocols, such as OpenVPN by default, the fastest WireGuard protocol, and IPSec. Furthermore, you can easily contact the support through a live chat option.
Private Internet Access (PIA) works with all devices since it offers native apps for every platform. You can use the 30-day money-back guarantee to test the service and claim a refund if it displeases you.
Moreover, PIA employs advanced tools, allowing you to bypass geographically restricted content. This helps you access your preferred library content from any region without compromising privacy or security.
---
3. ExtremeVPN

A newbie in the VPN market that offers stealth online protection and a large number of servers scattered all around the world.

Boasts an extensive network of over 6,500 server in more than 78 countries

Uses military-grade encryption; AES-256

Support torrenting and P2P file sharing on almost all servers

Has a strict no-log policy

Kill switch feature instantly blocks data exposure

Offers an effective split tunneling feature

Supports up to 10 simultaneous connections

Boasts IP/DNS leaks protection

Offers 30-day money-back guarantee
Pros
Doesn't collect users' data

Offers a 7-day free trial and 30-day no-question-asked money-back guarantee

Robust IP/DNS/ IPv6/WebRTC leak protection
ExtremeVPN is an affordable VPN service compared to others, with a 12-month plan starting at only $3.29 a month. It accepts various convenient payment methods, including PayPal and credit cards. In addition, it offers a 30-day money-back guarantee with no questions asked. If you are unhappy with the services, you can request a refund within 30 days after subscription.
Furthermore, the VPN service has advanced security features, such as split tunneling, state-of-the-art encryption protocols, military-grade AES-256-bit cipher, and a kill switch.
It is headquartered in the British Virgin Islands, a jurisdiction that does not collect any user data. The VPN also does not store identifiable personal data, such as your IP address, but only details like your name and email address for service maintenance purposes. Also, it has undertaken two independent audits, which confirmed its zero logs policy.
ExtremeVPN offers a vast server network with super-fast speeds. It supports the WireGuard protocol, which provides the best speeds, allowing you to unblock platforms seamlessly and bypass geo-restrictions. In addition, the speeds on local servers are sufficient for lag-free gaming and streaming, even on robust platforms like Netflix.
---
Private vs. Public IP address on iOS
Private and public IP addresses are the two types of iPhone IP addresses. They are also called internal and external IP addresses. The main distinction between them is:
Private IP address: It is assigned by the router itself to assist in distinguishing between devices and discovering the right destination to send data. As a result, it is used to identify a specific device on a network.
Public IP address: It is assigned to you by your ISP and is used to communicate with internet websites and servers. Furthermore, it is public, as the name suggests; thus, multiple apps and sites may use it to track you.
Furthermore, Public IP addresses are paid because they are obtained after purchasing an internet service, whereas private IP addresses are free since the router allocates them.
Conclusion
Switching to a new IP address with a VPN prevents third parties from monitoring your online activities and other sensitive data. Also, you can unblock restricted streaming platforms and free online movie streaming sites in your country. To begin with, we highly recommend ExtremeVPN, which has a decent server network, advanced security and privacy features, and affordable pricing plans, to use with your iPhone.
If you are willing to give up an extra layer of security, you can change your IP address using a proxy. Also, if you don't mind the slow speeds, you can utilize the Onion browser that encrypts your web traffic.
FAQs
You can change the private IP address of your iPhone by visiting the '
' section in its settings. Click the lowercase '
' letter by the network you are connected to and find the '
' tab. On the other hand, you can change your public IP address using a reliable VPN service, such as ExtremeVPN.
Yes, every gadget connected to the internet has an IP address. You can find your iOS device's private IP address in settings under the information section of your connected network.
No, resetting your iOS device does not affect your IP address. However, you can change your private IP address manually or use a VPN service like ExtremeVPN to change the public IP address.
A reliable VPN, like ExtremeVPN, is one of the easiest and most effective ways of masking your IP address. It offers many servers, enabling you to change your IP address in multiple locations. Also, you can use proxies or the Tor browser, but they have some drawbacks.
Most countries worldwide permit internet usage, enabling you to access geo-restricted content and access the internet safely. Some restrict VPNs, while others ban them completely. So, check your local laws to see whether using a VPN is allowed to avoid getting into trouble.