You may need to access your funds through online banking when traveling abroad. However, conducting transactions over the internet can be risky. Also, you might be tempted to access your bank account with free public WiFi.
Regardless of what you are doing online, protecting yourself with a Virtual Private Network (VPN) is advisable. It will encrypt your traffic and route it through a private server of your choice. This means nobody can see your activities, and your banking data will be safe from cybercriminals.
Quick summary of the best Bank of America VPNs
We'll give more details on each of the VPNs later but check out this summary of the best BofA VPNs if you are short on time:
ExpressVPN – A popular premium VPN that operates an extensive server network with the biggest coverage in the US.
NordVPN – Our top recommended VPN for BofA because of its blazing-fast servers, kill switch, NordLynx, unlimited bandwidth, no-logs policy, etc.
Surfshark – Great affordable VPN. It comes with unique features, including unlimited simultaneous connections, watertight security, and bypassing geo-restrictions.
The Bank of America and other institutions like Wells Fargo and Citigroup are aggressively blocking VPN traffic. So, you'll probably get an error message like "this site cannot be reached" or "www.bankofamerica.com is taking too much time to respond" if you try to access such portals with some VPN servers out there.
Furthermore, some of the features, such as checking your balance, transferring to other accounts, etc., may be disabled, too. This can be frustrating, requiring you to disconnect from the VPN. This means you'll have to access the banking site or app over an unsecured connection.
Fortunately, a few reliable VPNs can circumvent these restrictions and enable you to access the Bank of America website seamlessly. Read on to find out why banks block VPNs, the best BofA VPNs, tips for accessing BofA from abroad, and much more.
How to use a VPN to access Bank of America abroad
Accessing Bank of America from anywhere is effortless once you select a VPN that meets your needs from the list above. Here are the simple steps you should use:
Accessing Bank of America from anywhere is effortless once you select a VPN that meets your needs from the list above. Here are the simple steps you should use:
Select and sign up for your favorable VPN provider. Our number one recommendation is ExpressVPN.
Download and install a suitable app for your device. All the VPNs listed in this article support all major devices, including Windows, Android, macOS, iOS, and Linux.
Choose any server in the US and connect. If you went with ExpressVPN, it has several server locations in the US, allowing you to browse with a US IP address.
That's it. You can now sign in to your Bank of America account and make your transactions as if you are within the US.
If you can't still access your bank account, try to clear your browser's cookies and cache and restart your browser.
Why you need a VPN for BofA and other banks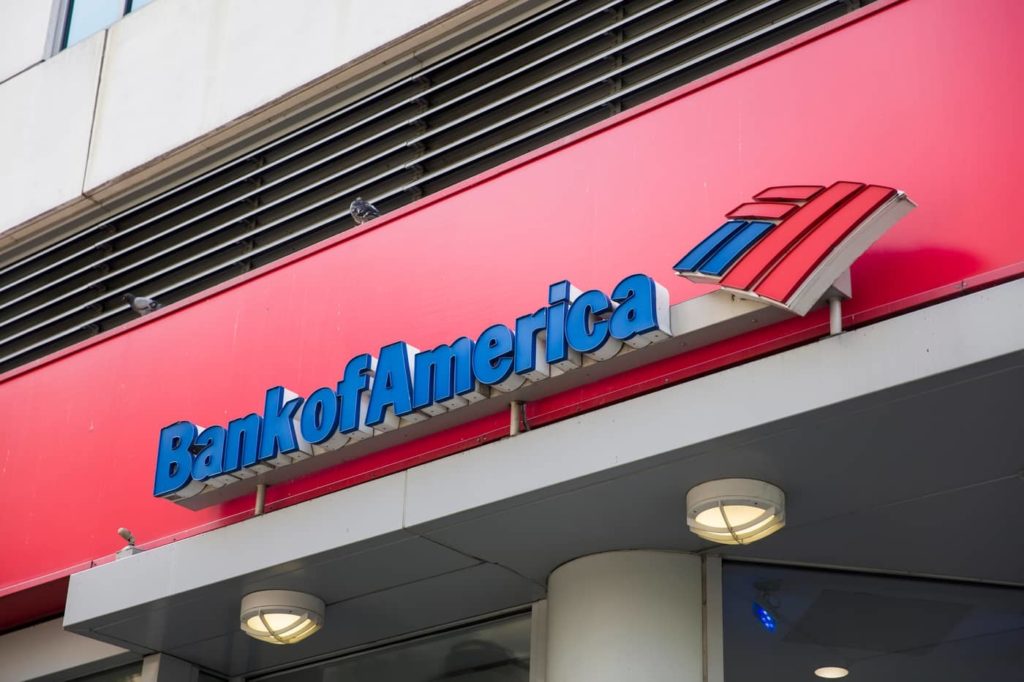 There are many risks you face when you do your banking online. This is how a quality VPN service comes in handy:
Protect your login credentials
Nowadays, malicious actors use spyware and phishing scams to steal the login details of unsuspecting users. For example, some hackers will create a fake interface that completely resembles your banking site to trick you into inputting your account information.
---
Secure your connection on unsecured WiFi