Kdramas have become popular due to their excellent storyline, production quality, and attractive protagonists. This has caught the attention of South Koreans and international viewers. Sadly, there's no way for viewers abroad to watch the latest Kdrama on TV channels. Thus, people often go for streaming services like Netflix to watch Kdrama online, as it's popular and legal. Yet, it's a paid platform that everyone cannot afford to subscribe to.
However, there are better places to access Korean content without copyright issues. Moreover, you can stream plenty of Kdrama and TV series for free on these sites. They also offer various language subtitles, like English sub and Spanish sub, which is quite considerate for people who don't understand Korean.
Looking for places to watch Kdrama online with English subtitles? We've compiled a list of the 23 best Kdrama sites online for free to watch in 2023.
Top 10 sites to watch Kdrama online anywhere – Quick list
Here is a summary of the top ten choices to watch Kdrama online if you are in a rush.
Best Korean drama sites – The detailed list
Thanks to international appeal, Korean dramas have had a significant following abroad. Besides, the popularity of K-pop artists like BTS and Blackpink fans has also contributed to the popularity of Kdrama.
As a result, numerous streaming services now show Korean content to meet viewers' demands overseas. The websites mentioned below are all legal streaming services that host Kdrama with proper licenses.
So without further ado, here's a list of the best sites to watch Kdrama online with English subtitles.
Pro tip:
Many sites are available in specific countries only. And if you use free ones, they can endanger your security. In either case, we recommend using a quality VPN like ExpressVPN to unblock legal KDrama websites from any country safely.
1. Viki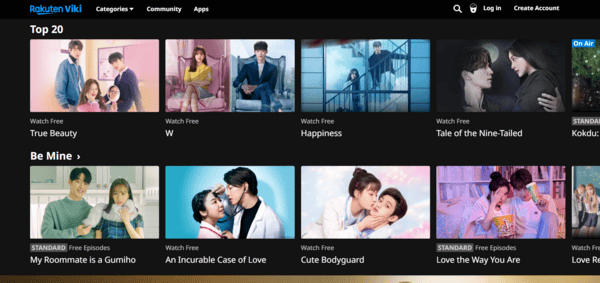 Price: Free and Premium
Site URL: viki.com
Rakuten Viki, or Viki, is a popular site for watching Korean dramas in Korea and abroad. With over 35 million views monthly, Viki hosts movies for everyone. It has a wide selection of Korean dramas, enabling you to discover, watch, and enjoy shows in over 200 languages.
On Viki, you can watch and download Kdramas like Hotel Del Luna, Boys Over Flowers, Doom at Your Service, and Taxi Driver. The platform also hosts some live Korean shows.
A highlight of this Kdrama site is its section of curated content. This way, you can easily find the Kdrama of your choice. Surprisingly, it has a similar interface to Amazon Prime Video. So, if you love watching movies on Amazon Prime Video, you'll find Viki suitable.
The website also serves as a forum to interact with other Kdrama lovers. You can create an account, organize watch parties, and stream your favorite drama with other users. It even includes a "learn mode" that provides dual subtitles in English and Korean.
Viki is available on Apple TV, Android TV, Roku, Chromecast, FireTV, web browsers, and mobile devices.
On the downside, it has too many pop-up ads, which can be frustrating. But you can opt for its paid streaming option to stream ad-free and HD-quality dramas.
---
2. Kocowa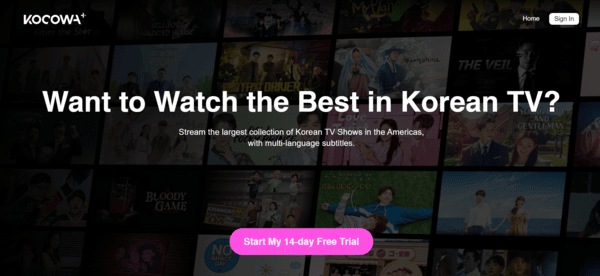 Kocowa is all about Korean content, from K-pop and Korean athletic competitions to Kdrama and Anime. You can literally watch a variety of Asian content on the service. This site boasts over 18,000 hours of Korean TV, including True Beauty, The Penthouse, and Midnight Cafe.
Unfortunately, Kocowa is only accessible in North and South America, including Canada, the United States, Mexico, Puerto Rico, Brazil, and other countries. So, if you reside outside these countries, you'll need a reliable VPN like ExpressVPN to access the website.
It organizes dramas in niche categories like action, romance, or horror. Kocowa requires that users create an account to access shows from SBS, MBC, KBS, and other content partners.
You'll appreciate its "Taste24HR" feature, which lets you watch Korean dramas and movies for free immediately after they air in South Korea. The service has Spanish, Portuguese, and English subtitles for all its shows. However, the site does not support video download services, so you'll need third-party tools to download movies from the site.
Kocowa is available on desktop computers, tablets, mobile devices, and laptops. You can also get its dedicated app from the Apple App Store or Google Play Store.
---
3. Dramacool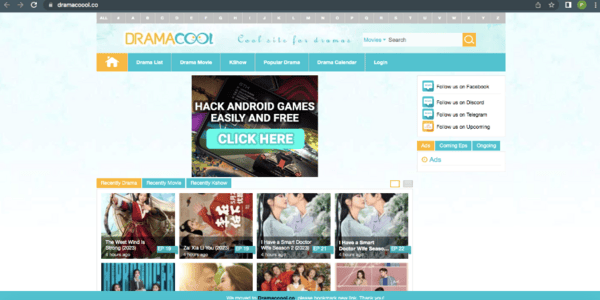 Dramacool, formerly known as Dramafire, is an excellent service for streaming tons of KShows, dramas, and movies from Korea, Japan, and other Asian countries. It allows users to download Korean dramas for free. Thanks to its interface, navigation between dramas and movies is easy.
Dramacool posts recently released shows regularly. Unlike most free Kdrama sites, it shows videos of high quality and good sound. As a Kdrama lover, you don't want to ignore this site because it has a vast catalog of old and new dramas with English subtitles.
---
4. KissAsian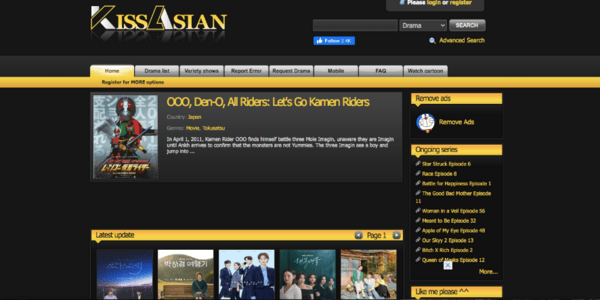 KissAsian is a classic website for watching the newest Korean drama. This service has a comprehensive Korean, Chinese, and Japanese movie library. Its intuitive user interface makes finding any drama, KShow, or movie easy.
The best part about this service is it strategically places a few ad blocks on its layout. This way, you won't have to worry about mistakenly clicking ads. On KissAsian, you can watch Korean shows like Love Alarm, Jumong, Flower of Evil, Secret Garden, and Squid Game.
---
5. Dramago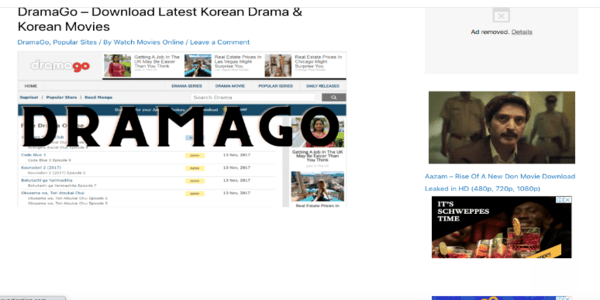 Next on our list is Dramago. This website is excellent for streaming top Korean dramas for free. It displays many categories, enabling you to find Kdramas with a particular storyline. This also saves you the time you may spend searching for movie titles.
On the stream player, it has a download button that shows different quality options. Hence, you can download movies of your preferred video quality. Thankfully, all its servers have excellent download speeds. We downloaded one episode of about 400mb during our test in three minutes.
The service is available on mobile devices, web browsers, laptops, desktop computers, and laptops.
---
6. Dramanice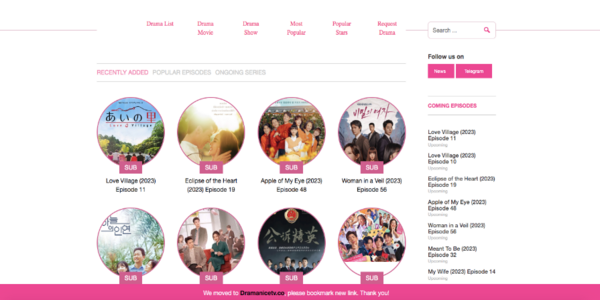 Dramanice is your one-stop site to download Kdramas for free in high quality. It's similar to Dramacool, except that it has a beautiful layout that attracts users. The service has an extensive collection of Kdrama. You can watch old and new Kdramas on this service, but not all dramas have subtitles.
Its search function works excellently. For example, you can search your preferred drama from A to Z. Besides, its streaming player offers options to set the download speed and quality.
Yet one issue with Dramanice is that it changes its domain frequently, making it hard to find the right site. It recently bought a new domain name, switching from Dramanice.one to Dramanicetv.co.
---
7. NewAsianTV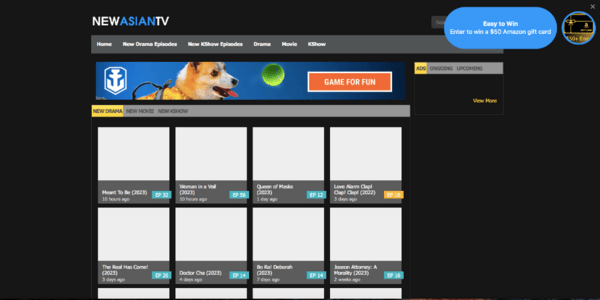 Looking for a Kdrama site with a comprehensive collection of popular KShows and Kdramas? Try NewAsianTV. As the name implies, this website is a hub of all Japanese, Korean, and other Asian countries.
It's perfect for watching Korean dramas for free as it lets you download movies in 1080p. The interface is easy to use. One highlight of this website is its "Switch Off Light" feature, which lets you dim everything except the stream player.
This site doesn't allow users to download movies directly. Luckily for you, there are third-party apps that can help.
Sadly, NewAsianTV is unavailable in some countries. Therefore, you'll need a VPN to access its content.
---
8. KShow123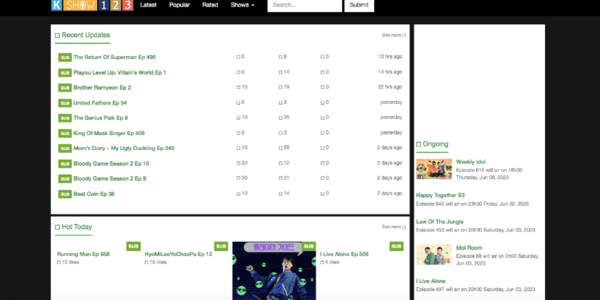 KShow123 is your best pick for downloading the latest Korean dramas online. This service updates its library in real-time. Plus, you can watch Korean Anime on the site. It features recently added Kdramas alongside their ratings. 
The website opens instantly on any device. Stream top Kdrama shows like The Doctors, Voice, Itaewon Class, My Girlfriend is a Gumiho, Crash Landing on You, and Oh My Venus. The downside to KShow123 is it has a cluttered interface with multiple ads.
---
9. MyAsianTV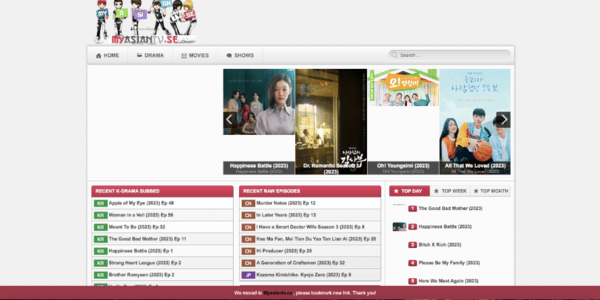 MyAsianTV is another excellent website for downloading Korean dramas online. With it, you can access content from China, South Korea, Taiwan, and Japan. It lets you search for theatres using filters like title, genre, country, popularity, and year.
The website is very simple and has a fast download time. MyAsianTV also displays its top picks of Kdramas for the day, week, and month. This enables you to stay current with popular dramas.
It boasts top-rated Kdrama like Twenty-Five Twenty-One, All of Us Are Dead, Business Proposal, and Attorney Woo Young Woo.
Unlike other sites for Korean drama, it shows upcoming movies and dramas. This way, you create a watchlist of exciting dramas.
---
10. Netflix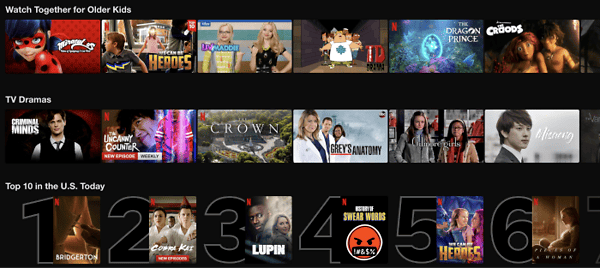 Netflix is a leading streaming site with many movies, including Kdrama. It boasts over 150 Korean shows and movies. This website made Kdramas like The Glory, Alchemy of Souls, and Squid Game famous.
It has many genres of Korean drama for you to explore, from romance to horror. To stream your favorite Kdrama, simply search "Korean drama." From there, you'll find simplified categories like "Kdrama about friendship," 'Kdrama for Beginners," and "History Kdrama."
Every show on Netflix has English subtitles, including Kdrama. With this service, rest assured all Kdrama you watch is entirely legal. Netflix is available worldwide, and you can subscribe to its basic plan to enjoy unlimited content.
---
11. Tubi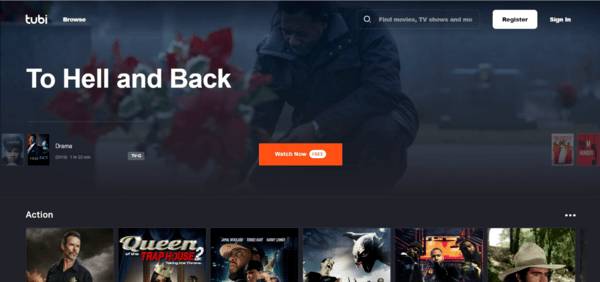 Watch Korean movies without a subscription on Tubi. This website has over 200 Kdramas in its library, ranging from movies in the Joeson era to 2022. And guess what? They're all free.
Tubi has a simple and easy-to-use interface. Rather than searching the site for a particular movie, you can use its "Title" filter to find your preferred movie. Although most of the Kdramas on this service have English subtitles, many are English-dubbed titles.
This Korean drama site also gives you the option to include subtitles. Through this, you can improve your Korean vocabulary.
---
12. Hulu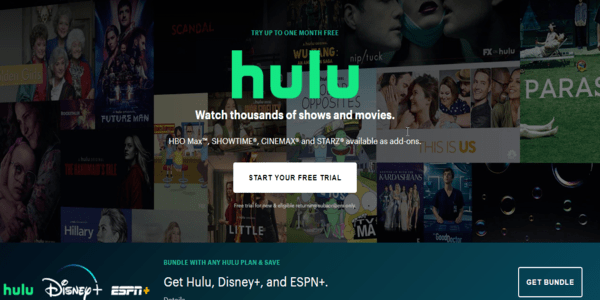 Hulu is a streaming service that can rival Netflix regarding Kdrama. Aside from Korean movies, you can stream classic old shows and sitcoms. However, it has a small collection of Kdramas.
This website has no pop-up ads. Hence, you can immerse yourself in your favorite Kdrama without distractions. Hulu is available on both Android and iOS devices. The best part about this site is it has a one-month free trial.
On the bright side, it's available in most regions and hosts movies in HD quality.
---
13. VIU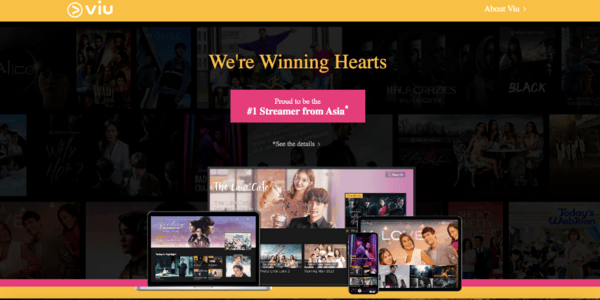 You can enjoy non-stop Kdramas on your phone with Viu. This website has a dedicated native app that hosts Kdrama for free. It's one of the safest and most secure sites for Kdrama. Viu is bug-free. Plus, it doesn't require creating an account to access its platform.
Finding Kdramas on this site may be difficult because it has no search bar or navigation menu. Viu is available in 16 Asian countries only; therefore, you'll need a VPN to access its content from abroad.
Popular dramas on this service include Weightlifting Fairy Kim Bok Joo, My Love From Another Star, The King: Eternal Monarch, and Descendants of the Sun. The site updates its database regularly.
---
14. Amazon Prime Video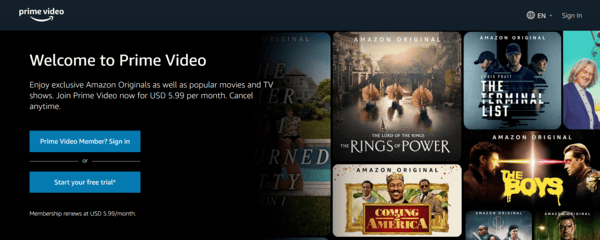 Amazon Prime Video has a wide selection of Kdramas online for its subscribers. You can download your favorite Korean drama with English subtitles here for free. You can access this site on your mobile device, Smart TV, or computer. This means you can watch Kdrama in the comfort of your home or on the go.
Compared to other best sites for Korean Drama, it has a small library. To access Amazon Prime Video content, you'll subscribe to its service. Take advantage of its "Watch party" feature to stream your favorite Kdrama with other Prime Video users.
Finding Kdrama online on this site requires some hunting because it combines movies and TV shows in one list. You can also watch movies offline with Amazon Prime Video to save your mobile data.
---
15. AsianCrush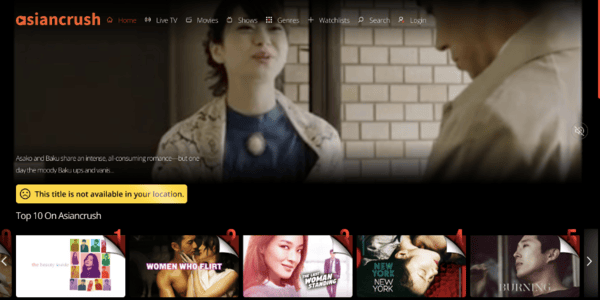 AsianCrush is an excellent website for your daily fix of Kdrama. It boasts numerous Korean series, which are mostly free to download. This site hosts content from Japan, South Korea, and China. You can browse its library using genre, country, on-demand listings, and title.
You'll appreciate its random button when you're indecisive about watching Kdramas. AsianCrush also displays ratings next to each drama title. Popular titles on the site include Mr. Sunshine, Hospital Playlist, The K2, and When the Devil Calls Your Name.
The downside to this streaming service is that its content is only accessible in North America. So, it's ideal you use a VPN to watch AsianCrush. This way, you can ensure your online security and privacy while streaming AsianCrush on your mobile device, Apple TV, computer, or Roku.
---
16. Fdrama
Price: Free
Site URL: fdrama.net
Fdrama is popular for its quick uploads of Kdrama. The site doesn't have a great user experience, but it's a good pick for Kdrama enthusiasts looking for the latest shows. It's available on TVs, mobile devices and computers. You can also access it through the web browser.
Clicking on a movie title redirects you to a streaming page, which is a third-party domain. This streaming page enables you to download subtitles.
Like YouTube, it can turn subtitles on and off by clicking the "CC" button. As a novice, navigating this streaming service may take much work.
---
17. YouTube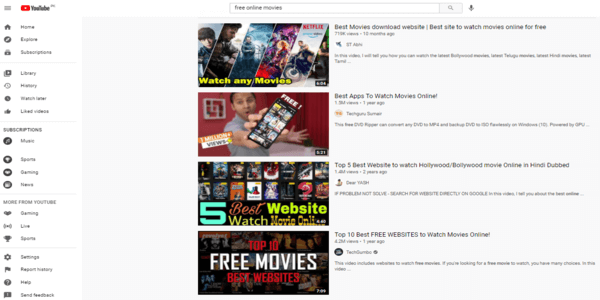 YouTube has the most extensive library of dramas from several countries, including Korea. While many legal websites hosting Kdrama, like Netflix, Amazon, and Hulu, are paid platforms, YouTube is free.
Besides, it's one of the most convenient ways to watch Korean dramas online. It integrates seamlessly with almost every device. Search "Korean drama" or "Kdrama full series to find your favorite drama." Aside from English subtitles, you can stream Kdrama with Arabic and Turkish subtitles. Popular Kdrama on YouTube includes Coffee Prince, Reply 1988, Fight for My Way, and Full House.
---
18. MyDramaList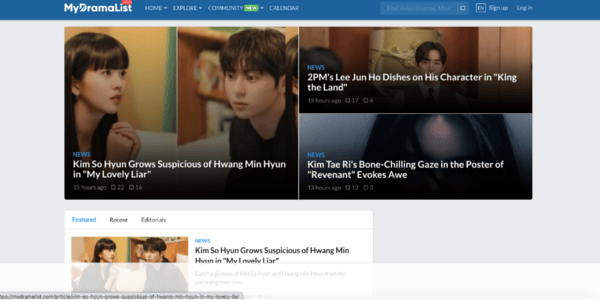 MyDramaList is the largest network for Asian culture on our list. It boasts numerous movies and TV shows online for Asian drama fans.
With this site, you can easily pick a Kdrama to watch as its home screen displays a list of the top weekly airing shows. Through its dedicated forum, you can connect with other Kdrama enthusiasts.
---
19. Soap2Day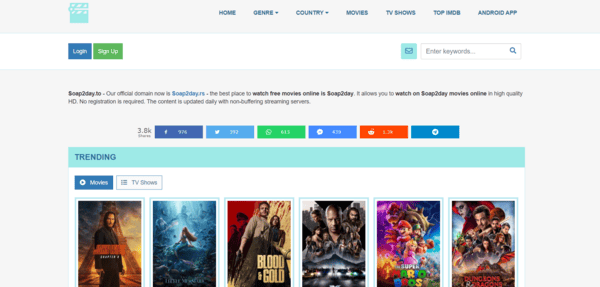 Soap2Day hosts Kdramas with the impressive video quality. It has a wide selection of movies. Besides, you can stream content or download them directly from the website.
While watching Korean content on this service, you'll experience fast downloads and no buffering. You can quickly search for the drama title or filter it by genre.
---
20. iQIYI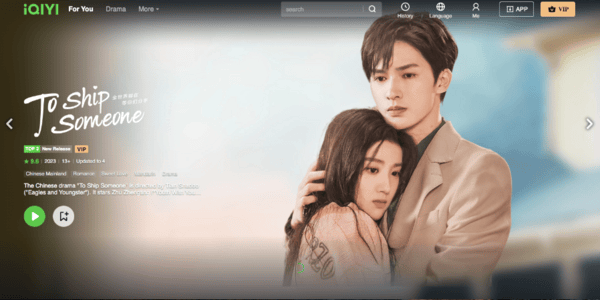 Price: Free and Premium
Site URL: iq.com
iQIYI is an over-the-top service that mainly shows Chinese movies. Fortunately, it has good Korean titles for you to watch. Most of the videos feature multi-lingual subtitles.
Moreover, you can subscribe to its VIP plan to access comprehensive content. Thankfully, iQIYI has a "New member" subscription for first-time users. This costs less than a dollar.
---
21. ViewAsian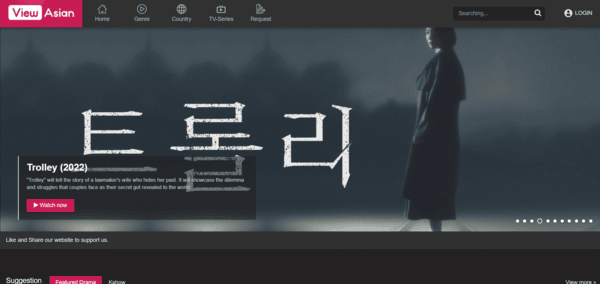 Of all the best sites to watch Kdrama, ViewAsian offers the best user experience. The UI has a simple design and is similar to Hulu and Netflix. As the name suggests, you can view any Asian drama of your choice on the platform.
The home screen features a list of recently released Kdrama. Without registration, you can watch Kdrama with English subtitles. You can also sort content by genre or country on the site.
ViewAsian also offers content from other countries like China, America, Japan, India, etc.
---
22. SolarMovies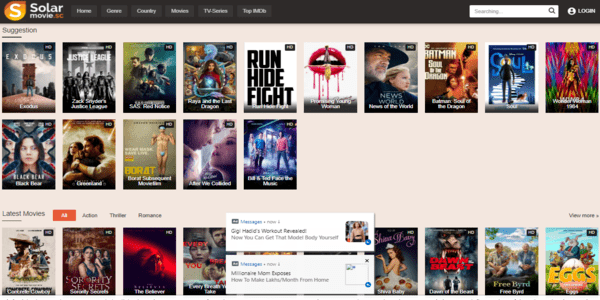 SolarMovies is another popular site for watching Kdramas online. It possesses the advantages of most best Kdrama sites, such as an intuitive layout, affluent Kdrama resources, and supporting subtitles.
This website shows Kdrama reviews and IMDB ratings. You can easily find your favorite Korean content with its search functions.
---
23. iFlix (WeTV)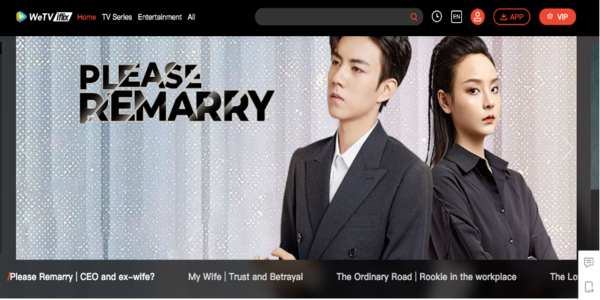 iFlix is a fantastic site that shows numerous Asian movies, including Kdrama. Although its library isn't comprehensive, you'll get to stream a handful of Kdramas that'll make your day. You can watch more content without ads by subscribing to its premium plan.
Currently, iFlix is available in the Philippines, Indonesia, Malaysia, and Vietnam. The Korean drama you can access on this site depends on your location. Therefore, you should use a VPN with iFlix to access more Kdramas.
---
How to watch Korean dramas online for free with English subtitles
If you've downloaded Kdrama from any of the best sites online for free without English subtitles, there's an easy fix. We recommend you use a video converter app, preferably the Wondershare UniConverter.
It's a simple-to-use video editor that lets you add and edit movie subtitles without hassle. With it, you can also compress videos and convert them to multiple formats.
Using the Wondershare UniConverter, follow these steps to watch Korean dramas online:
Go to "OpenSubtitles" in your web browser.
Search for the Kdrama title on your device.
Download its English subtitles.
Launch the Wondershare UniConverter app and tap the Player button.
Click the "Open File" tab to import the Kdrama.
Tap the text icon.
Click "Add Subtitle" to import the Kdrama English Subtitle file.
Now, you can enjoy your Korean movie.
Why are Kdramas popular?
Korean drama is not new to the world. It's been in existence since the early 1990s. Their recent popularity is due to their engaging and swoon-worthy content.
The following are the reasons that contributed to the Kdrama trend:
Attractive protagonists: Most Kdramas have beautiful actresses and handsome actors that will make you glued to your screen.
Excellent storyline: Korean drama became popular due to its plot and scenes. Filmmakers and producers in South Korea avoid predictable storylines to keep viewers on edge. They usually introduce plot twists and cliffhangers to make the drama worth watching. So, it's unsurprising that most Kdrama fans can complete a whole season in a few days.
Rich Culture: Kdrama gives international viewers a glimpse of living in Korea. Aside from K-pop, there are other exciting things like Korean fashion, skincare, food, and places you can visit. Some dramas like "Crash Landing on You" even show life in North Korea.
Relatable content: These dramas are very relatable. Many of them portray societal issues, such as mental health, corrupt government, bullying, gender inequality, suicide, and racism. Genres of history and family are also common in Korean drama.
The OST: A Korean drama original soundtrack (OST) often accompanies the actual drama. It's through the song that viewers remember and recognize a Kdrama they've already watched. Most of these OSTs are sung by K-pop artists, and they usually match the emotions shown by the movie characters.
What classic Kdrama should I watch?
Here's a list of must-watch Kdramas you shouldn't miss:
Descendants of the Sun (2016) (Genre: Romance, Melodrama)
Vicenzo (2021) (Genre: Crime)
Crash Landing on You (2019) (Genre: Romance)
True Beauty (2020) (Genre: Slice of Life, Comedy, Romance)
Hospital Playlist (2020 & 2021) (Genre: Medical, Comedy, Drama, Friendship)
Hotel Del Luna (2019) (Genre: Dark Fantasy, Romantic Comedy)
Conclusion
Today, South Korea is one of Hollywood's biggest competitors, bringing out widely popular TV dramas, music, fashion, and beauty trends.
So, it's not surprising that Korean dramas are highly addictive. You can experience a rich culture and learn many things once you watch them. Through Kdrama, many international viewers have learned Korean.
Besides, they're more PG-friendly than Western shows. For example, sex and nudity are practically nonexistent in Kdrama, making them more suitable for various age groups and countries. The best part? It's pretty easy to start watching them. Kdramas are available for streaming on various sites globally.
In addition to numerous Korean content, such as Korean anime and K-pop, Kdramas have fueled the "Hallyu" Korean wave, which continues to expand worldwide.
You now have over 20 sources to watch or download all Korean drama content you want, primarily for free. We listed paid options such as Netflix, Hulu, and Amazon Prime, but most options do not require payment or registration.
Out of the free sites, we recommend using only legal ones, such as YouTube or Viki – PrivacySavvy doesn't endorse or promote piracy of any sort. Also, some platforms like Vudu are unavailable worldwide, so you can watch dramas on them using a private VPN.
FAQs
Kdrama is short for "Korean drama." You may also refer to them as Korean soap operas produced by South Koreans. These dramas have become popular globally, making viewers consider it a genre. However, Kdramas feature multiple genres like fantasy, romance, history, crime, medical procedurals, horror, and melodrama. Plus, they often consist of between 16 to 24 episodes.
The following are free websites and streaming services you can stream Kdrama without frustrating ads:
1. Viki: By subscribing to Viki's premium plan, you can remove intrusive ads and enhance your viewing experience.
2. Hulu: You can enjoy Kdramas without ads by subscribing to its service at $6.99/month.
3. Netflix: This streaming service's basic plan lets you watch Kdrama without ads.
4. Amazon Prime Video: You can browse Korean content on this site without advertisement.
The best sites for Kdrama have subtitles in several languages, including English, Portuguese, and Spanish. But not all have voice-dubbed content. 
Some Kdrama sites have dubbed versions of a few dramas, but the best place for Kdramas dubbed in English is Netflix.
The best Kdrama sites that allow you to download movies with English subtitles for free include DramaCool, MyAsianTV, Dramanice, KissAsian, and Dramago.
Not all websites with Kdrama host copyright content. With the increase in Kdrama fans, several illegal sites have emerged to make a profit. As a result, filmmakers and producers are taking strict actions against illegal services that commit acts of piracy, including streaming, redistributing, and downloading copyrighted content without permission.
Movie piracy remains a crime worldwide. While searching for places to watch Kdrama, you may find illegal websites offering free content. Many legal sites have licensing agreements and copyright to display Kdrama. Whenever you stumble on a shady Kdrama site, you can verify it by checking if it has a dedicated app. If it's available on Roku TV, Apple Store, or Google Play Store, it's legal. Nevertheless, you can prioritize your safety with a reliable VPN.