Traveling either for business or vacations outside India is fun. But, when you have to sacrifice the things you love (such as your favorite shows and movies), it mars your experience.
There is good news, though. With an Indian IP address, you can bypass the geo-restrictions placed on these shows and carry on like you never left.
Want to find out to do this? Then read along as today, I will share with you the ways to get a free Indian IP address in 2022. Also, I shall share details of the top VPNs to help you achieve this and answer pressing questions you may have.
Excited to learn? Let's get started!
How to get Indian IP address anywhere – quick guide
Are you presently out of town and in a rush to get an Indian IP outside of Hindustan to access your favorite Indian content again? If yes, then take the following steps.
Register for a reliable and efficient VPN service, such as ExpressVPN.
Download the software and install it, taking care to select the correct version for your device operating system.
Connect to one of the VPN's Indian servers.
Head on to a geo-restricted Indian site such as India TV and Hotstar. You will discover that the error message you got earlier is no longer there. Enjoy unrestricted access to all Indian content, including your favorite programs.
How to choose the best India IP VPN
You shouldn't randomly select any VPN that catches your fancy, as doing this may lead to choosing the wrong product. To pick the right Indian IP address VPN, watch out for the following characteristics:
A service with several server locations in India
Has a stable and super-fast connection for online streaming
Features outstanding online security, encryption, and privacy protection
Supports major operating systems and platforms
Self-installation and user-friendly app
Has a strict no-logging policy designed to secure user's privacy
Best VPNs for an Indian IP address
With many excellent VPNs out there, making the best choice may be difficult, especially when all of these providers claim to offer fantastic services. To make things easy for you, I tested several VPNs and have now come up with the best three products that I have reviewed here.
1. ExpressVPN

Best overall. It is a super-fast VPN with military-grade security and privacy features that are hard to beat. It includes servers from 2 Indian cities, and a specialized "via UK" Indian location.

3,000+ servers in 94 countries

AES-256-bit encryption

DNS/IPv6 leak protection

P2P torrenting

Network-lock feature

TrustedServer technology

Split tunneling

24/7 live chat support

Allows up to 5 devices simultaneously

30-day money back guarantee
Pros
Lightning speed for uninterrupted, high-quality video streaming

Offers military-grade security and privacy features

Functional with all major video streaming websites

Accepts bitcoin payment
Cons
A bit pricey

Allows only five simultaneous connections
Although ExpressVPN has only three servers in India to choose from, you can be sure that all three servers will serve you well. Certainly, ExpressVPN is an excellent choice for those seeking to stream content safely.
With 3000+ servers in over 94 locations, the provider has settled in the British Virgin Islands, a place that's safe from the 14 Eyes surveillance and other anti-piracy laws, thereby ensuring a safe browsing experience for all its clients.
Its blazing-fast speed is one of its most admirable qualities. Plus, the service ensures consistency in the connection that lets you download and stream content without interruption.
Also, ExpressVPN can unblock several streaming platforms, including BBC iPlayer, Netflix US, and more. It supports P2P torrenting and allows up to five simultaneous connections.
In terms of security and privacy, you can count on ExpressVPN. The provider offers 256-bit encryption enabled by default and perfect forward secrecy, a kill switch to prevent data exposure if you lose your connection to the VPN, and a DNS/IPv6 leak protection. Moreover, this VPN does not log any session data nor any online activity. Hence, your privacy remains uncompromised.
To facilitate customers, ExpressVPN offers highly responsive 24/7 live chat support. Besides, it comes with a 30-day money-back guarantee to inspire confidence. The VPN has excellent multi-platform support with macOS, Windows, Linux, iOS, and Android devices. Also, you can install the service manually on your routers (if compatible).
2. Surfshark

Best budget. Offers access to Indian IP addresses with thorough online privacy via its servers from 3 different Indian cities. It supports unlimited number of simultaneous connections at affordable costs.

3,200+ servers across 65 countries

AES-256-bit encryption

P2P torrenting

MultiHop mode

DNS leak protection

Automatic kill switch

Strict zero-logs policy

Camouflage Mode

24/7 live chat support

Unlimited simultaneous connections

30-day money-back guarantee
Pros
Easy-to-use apps

Dedicated router support

Accepts cryptocurrency payment

Offers excellent speed
Cons
Has a small server network

A few servers are sometimes slow
The next on this list of the best VPNs to get an Indian IP outside India is the pocket-friendly Surfshark VPN. It has 3200+ servers across 65 countries with a cluster in Indore, India; hence users can connect to it to change IP location to India.
Surfshark has a great speed that can handle online gaming, streaming, downloading, and sharing large files. It has no bandwidth throttling or data caps to worry about.
Aside from its excellent speed, the VPN offers water-tight security. This is achieved with the unbreakable AES 256-bit encryption, OpenVPN, an auto kill-switch to prevent data leaks, MultiHop (double VPN), Hacklock, obfuscation, and DNS leak protection.
Also, it ensures your privacy with its strict zero-log policy. The provider further enhances it with Camouflage Mode, a feature that hides your online activities, thereby enabling you to access geo-blocked sites. Its NoBorder Mode automatically recognizes heavily restricted zones and offers you better servers.
Besides, Surfshark allows an unlimited number of simultaneous connections, making it the ideal VPN for large families. It supports torrenting and can unblock local Indian content such as Hotstar, Spool, and India TV as well as international streaming sites such as BBC iPlayer, Amazon Prime Video US, Hulu, US Netflix, and lots more. Moreover, it is compatible with a large number of routers.
Moreover, like ExpressVPN, Surfshark has 24/7 live chat support. As for the devices, you can find the VPN's dedicated apps for macOS, iOS, Android, Linux, Amazon Fire TV, and Windows. Surfshark can also work with Firefox and Chrome browsers.
3. NordVPN

Best value. Features over 30 servers from 2 different cities in India, has robust security and privacy features, and breakneck speed.

5,000+ servers in 60 countries

Supports P2P torrenting

AES-256-bit encryption

Double VPN

CyberSec ad-blocker

Keeps no logs

DNS/IPv6 leak protection

Allows 6 simultaneous devices

30 days money-back guarantee
Pros
Massive network of servers

Offers a lot of advanced security and privacy features

Works well with most streaming sites
Cons
The desktop app is often slow to load

Not as user-friendly
NordVPN has its headquarters in Panama, where 14-Eyes surveillance and other anti-piracy laws have no access. With 30+ servers in India alone and a total of over 5400 servers in 60 countries, this VPN deserves your attention if you are looking for a robust Indian IP address generator. It is intuitive and pre-configured to enable users to select high-speed servers, making it ideal for HD streaming and P2P traffic.
Besides, the VPN places top priority on security and privacy. This is why it features 256-bit encryption, 2048-bit RSA encryption, a DNS/IPv6 leak protection that functions by default, a program-specific auto kill switch, and VPN into Tor, and so on. Plus, it offers several other features for a more sophisticated browsing experience. These include double VPN, ad-blocker, CyberSec (a feature that deletes all ads, checks for malware, and blocks popups while preventing infected pages from loading).
Also, NordVPN will not collect or log any of your data.
Besides, it is ideal for unblocking geo-restricted streaming sites and platforms sites such as Hotstar and Star Sports and allows up to six simultaneous connections. This means you can protect all your devices with just one account.
Furthermore, the NordVPN app works well with Linux, iOS, Android, Windows, and macOS. Manual installation is also available on some supported routers. The VPN offers a 30-day money-back guarantee and accepts bitcoin payment.
Can I get Indian IP address abroad with a free VPN?
You should apply caution while selecting a VPN because many VPN services adopt the subscription model, requiring users to make an upfront payment. Besides, some paid services do not have the speed needed for HD video streaming, while some others do not even have servers in India.
Of particular interest, however, is a free VPN. It may sound lucrative, but we advise you to avoid free VPNs at all costs. The reasons are not farfetched.
First, free VPNs often have more subscribers than other paid-for VPNs but do not have the structure and network size to meet up a standard VPN requirement. Hence, you face slow video streaming, broken connections, data limits, and queuing. If you're a frequent internet user, then a free VPN will hardly support your browsing habits.
Also, there's a famous saying that goes, "nothing is free in Freetown." A free VPN may seem like they are offering you their services for free. But in reality, they are making their money off you via other means. Some of these malicious money-making strategies may include injecting ads into your browsers, selling your online data to third parties without your knowledge, and monitoring your online activities even after you disconnect the VPN session via tracking cookies.
In short, free VPNs end up exposing you to more security threats than they prevent. A recent study reveals that several free Android "VPNs" contain tons of malware, and many do the opposite of encrypting your data.
And it's not only mobile devices that are at risk. There have also been instances where free VPNs sold their clients' bandwidth, and the purchasing company used it in a botnet.
So, I advise you to not rely on or use a free VPN that doesn't care about your privacy and security. Instead, select an efficient and reputable provider, one with a proven record of ensuring users' security and privacy.
Get a paid VPN for free
Premium VPN services aren't cheap. At best, you get the lowest price when you subscribe to the VPN service for many years at a go. While this is cost-effective when you are abroad for a long time, it makes no sense if you are out of India on a short visit or need to watch only a few Indian programs while abroad. What should you do then?
Well, you can take advantage of the ExpressVPN 30-day-trial. To qualify for this, you will need to make an upfront payment, but the good news is that you can cancel your subscription anytime within the 30-days and get a full refund! Basically, you will be given access to the VPN service for a month at no risk. Now, that's smart!
What else can a VPN do?
VPNs aren't limited to getting an Indian IP outside India; it also serves several purposes.
While abroad, you will discover that those sites and platforms you could easily access in India are no longer available. Such platforms include the Central Bank of India, ICICI, and the State Bank of India. Also, apps such as WhatsApp, Facebook Messenger, and Signal aren't accessible in many countries.
But with a VPN, you can bypass the regional blocks that detect these platforms. Also, this tool prevents governments and other online tracking entities from snooping into your activities.
Besides, you don't merely need a VPN when you are out of India. Rather you also need one when in your country as it helps you bypass locally blocked foreign content. For instance, you can get a US IP address and watch Netflix USA with this tool.
Furthermore, if you often use public WiFi, you need a VPN to protect you from the dangers of public WiFi.
My VPN provider is offering me a static IP address. Is this a good idea?
Static IP addresses often come in handy. For example, it limits the number of log-in flags owing to suspected fraudulent activities when signing in with the same IP address. Also, since there isn't a lot of traffic coming from these static addresses, geo-block platforms will not identify or block.
On the other hand, if one person uses the address only, it's easy to track such a person across the web.
Your next question will then be, what is the best location to get a static IP address? Well, this depends on what you need it for and where you are at the time. In general, the farther you are from your server, the slower the speed becomes. Hence, if you reside in a faraway country, an India server may not be the best choice.
But then, if you want to stream Indian content while on transit and do not trust Indian servers to come through, you may be better off going for an Indian IP address.
How to get an Indian IP address without a VPN?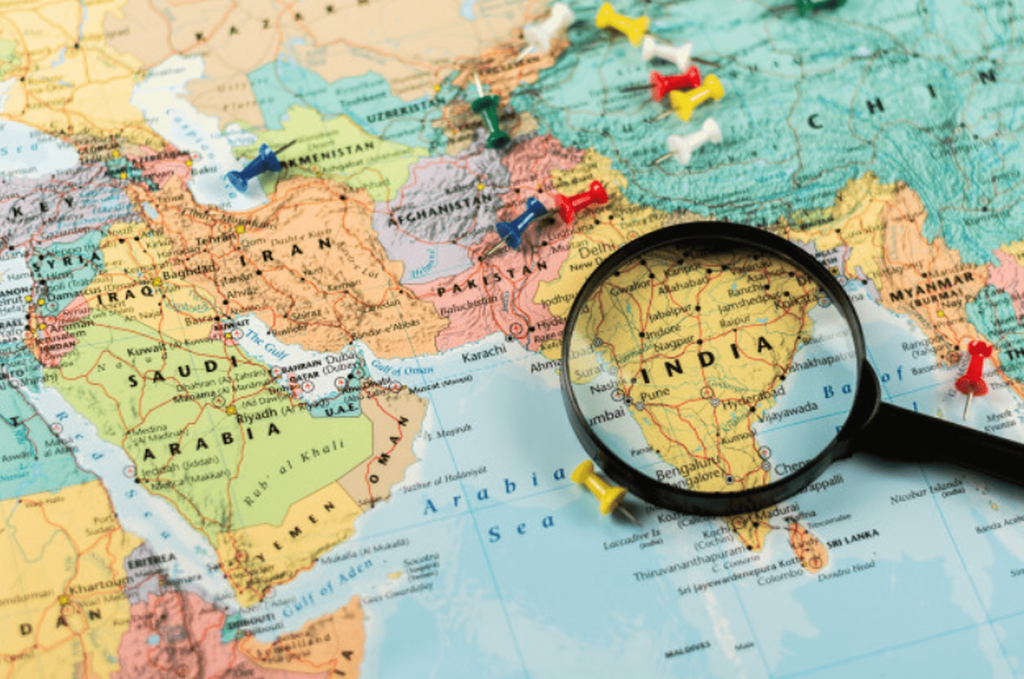 Getting your hands on an Indian VPN isn't the only way to conceal your location, but it's by far the most efficient and easiest way. However, if you are looking for alternative ways, then here I list some options to help you change the IP address to India:
Tor
The first method is to use The Onion Router (Tor) browser. It is ideal for staying completely anonymous online without paying. Tor is heavily encrypted with a massive network of servers around the world.
Tor routes your traffic through several of its servers, encrypting it at various times, before passing it to the internet. Thus it becomes impossible for anyone to trace your data back to your actual IP. That's why whistleblowers, journalists, and those looking to browse in the Dark Web often use it.
However, regardless of its reputation, Tor isn't as secure as people think as the specialized government agencies can still trace your online activities back to you. Also, it is incredibly slow, and hence, unsuitable for downloading and streaming. Web developers also advise against using it for torrenting.
Besides, it is complicated for average users. You will need to manually edit your settings before you can get an Indian IP address.
---
Proxy
Proxies can also help get an Indian IP outside India and to access geo-restricted sites. Whenever you wish to access a website available in a specific region, the corresponding site denies your request by detecting your location via your actual IP address. However, when you use a proxy, the tool intercepts your request and resends it via your preferred country's IP address. That's how the proxy server lets you access the desired content.
While proxies and VPNs may have similar traits, there are some major differences between them. First, unlike VPNs, proxies rarely place enough emphasis on privacy. Instead, they mainly serve as a means of bypassing firewalls.
Let's assume a proxy encrypts your data; this encryption only covers web browser traffic. On the other hand, a VPN encrypts all data traffic from your device, including gaming clients, P2P programs, and VoIP services such as Skype.
Also, proxies are less likely to bypass geo-restriction on major streaming platforms such as Netflix. They are also quite slow and unsuitable for torrenting since your ISP can still access your online data. Besides, websites with aggressive tracking policies such as Hulu can detect your proxy and block your access.
---
Public WiFi
This is ideal for times when you need to quickly and temporarily get a foreign IP address. It is often available in places like café, libraries, or other areas with public WiFi. Since the internet connection is shared with many people simultaneously, no one can trace your online activities back to you.
However, public WiFi is risky and should only be the last resort. This is because it exposes you to malware, hackers, and other security threats. It also won't help you bypass geo-restrictions. If you must use Public WiFi, then we suggest using it in conjunction with a VPN.
---
Renewal of IP address
Your main IP address is the public IP that remains visible to all. But if you are using an ethernet cable or WiFi, you will have a private IP address to change to another. Note; this is only applicable to private IPs.
To get a new IP address, all you need to do is enter a few commands on your device, and you are good to go. To do this, take the following steps:
On macOS:
Go to the Apple menu and open System Preferences.
Open Network settings.
Select the network you are using.
Click on "Advanced…"
Select the TCP/IP tab.
Click on "Renew DHCP Lease."
On Windows:
Type "cmd" in the search bar to find the Command Prompt.
Right-click on it to bring forth several options, select "Run as administrator."
Input "ipconfig/renew."
You should now have a new IP address.
---
Best Indian TV channels and streaming platforms to access via an Indian IP?
Now that you have successfully connected to one of your selected VPN servers, you should have access to watch Indian TV. Some of the popular streaming platforms featuring Indian content include,
Spuul
YuppTV
Jiocinema
India TV
Hotstar
Conclusion
Whether you are in the US, Europe, Australia, the UK, or anywhere else outside India, a reliable VPN will ensure you stay in touch with your home. Just subscribe to the best service provider that offers a fast-speed Indian IP address, and you'll never miss out on your favorite programs, movies, and other content even when they are geo-blocked.
But beyond that, it will conceal your identity, protect your data and ensure privacy for as long as you want. So, when next you have to travel out of India, do so with a smile, knowing that home is anywhere you are.
FAQs
No, VPNs are not termed illegal in India. On the contrary, VPNs are valuable tools that lots of companies rely on for safe networking. Hence, they are available in most app stores and do not have restrictions on their use. Previously, India's government blocked access to Google Play Store; they did this to prevent internet users from circumventing its internet blocking measures. Therefore, having a VPN is an excellent idea when you will need to bypass such policies.
If you search for a site to watch Cricket in India, then Hotstar is your best option. The channel has the right to all domestic leagues as well as the Indian Premier League.  Users can watch them online for as low as ₹399 per year. Another plan that costs ₹1499 per year gives you access to Disney Plus and enables you to stream tons of content from the American site.
There are lots of services that offer Bollywood movies, including Hotstar, Sony LIV, and Jiocinema. Sadly, these platforms are usually geo-blocked outside of India, and international platforms do not stream these movies. However, you can still watch these movies on the same services even though you aren't in the country; you need to connect to an Indian VPN server.
Absolutely! There are ExpressVPN servers available in Mumbai. And not just Mumbai; the VPN server is also available in Chennai.
Your VPN could be slow for several reasons. Both your VPN or a faulty internet connection can cause the lag. So, run a speed test while the VPN is disconnected for ascertaining your base speed. After that, reconnect to the VPN and run another test. A speed reduction of about 30% is expected, but if it's more than that, then your VPN has some issues. One of the reasons can be a distant server or network congestion due to too many connections. Fortunately, you can easily resolve this issue by connecting to a nearby server with a lesser load. This should rectify the problems. But if it persists, contact your VPN support team.