If there is one thing that every internet user in history has always wanted, it's faster speeds. But recently, privacy and security have also become a priority. Therefore, an essential component of your internet experience, especially regarding security and transfer speeds, is the Domain Name Server (DNS) you use. That's where public DNS servers play their role.
But wait, did you feel surprised to know about your DNS use? Well, know that you are using one. Your ISP has assigned you a DNS in its default settings, even if you're unaware. Yes, the DNS is a feature that remains under the hood of your internet experience most of the time. However, you can change your DNS and pick an option better than your default to experience improved speeds and security. Also, knowing about DNS servers and acquiring the ability to choose one that works best for you makes you a privacy-savvy user.
There are many DNS options out there. Some are free, and some require a subscription. Some of those (even among the free options) are excellent and will improve your experience. But some of them are not so good, and you'd probably be better off staying with your ISP's default DNS.
But which one should you use? That's where we come in. After trying many free and public DNS servers to find the ones offering the best service, we list the top free DNS server providers in this article.
Best free or public DNS servers – Quick list
If you want to get to the beef immediately and don't care very much about the detailed description of every service, here's the gist of it.
But before you choose one, remember that there could be a trade-off in some of the best servers regarding speeds; they track, collect, and share your information with third parties, thus endangering your privacy. Of course, this is a problem only if you still lack a VPN, which spoofs your IP address.
What is the Domain Name System (DNS)?
Computers (or any other device) know nothing about domain names. Therefore, they can't connect to a domain or search for it. However, the internet works because of IP addresses, which your computer or browser connects to when you point it somewhere. So when you type any domain into your browser's address bar, the browser first goes to a DNS server. The server tells your browser the IP address associated with the requested domain name. Then, it uses that IP address to connect you.
So, web browsing is not as different from phones and names. Of course, you need a name to make a number meaningful to you, but ultimately, it's the number that matters if you want communication. Hence, DNS servers are the web's yellow pages.
Why use alternative DNS?
So, what is the point in picking a DNS other than the one the ISP provides already? We're glad you asked!
If you have several Yellow Pages books for a given geographic zone, using one instead of the other can enable you to find people not in every book. That's what a different DNS can do for you. It shows your browsers a "different" internet, which might better suit what you want.
So let's see some examples of how you can have a better internet experience with alternative DNS servers:
A different DNS server can help you unblock geo-restricted content.
Your speeds can improve.
Your ISP can't keep close tabs on your activities if you use a DNS server they don't control.
Some DNS providers protect your system from security attacks such as phishing attempts, malware infections, and ransomware.
19 best public DNS servers to use today – Detailed list
Now that you know why you want to use a free public DNS server, let's move on to the best options today.
But before you pick a public DNS server, remember that it's a public connection, unencrypted, and therefore liable to exposure to third parties. Hence, consider using a good VPN service at all times (NordVPN, for instance) to encrypt all your traffic and ensure minimal risk. Of course, when you use an advanced VPN, you also use that network's preferred DNS options, as most VPNs include their own private (and secure) servers. So, free DNS options are doubly irrelevant to you.
1. Cloudflare – Offers fast DNS server for gaming
Primary DNS Address: 1.1.1.1
Secondary DNS Address: 1.0.0.1
Cloudflare is the way to go if you need a DNS with lightning-fast speeds. Undoubtedly, gamers looking for fast DNS servers will be particularly delighted with this one. In addition, you can choose your server out of 200 scattered worldwide. Moreover, every server in the network is solid against DDoS attacks and cache poisoning — a kind of attack that takes advantage of the web cache behavior. Finally, if you set up a free account with Cloudflare, you can manually block or filter some types of content.
Cloudflare logs some of your data. But the good news is that your IP address remains private with them. The service deletes every log every 24 hours.
---
2. Google Public DNS – Good speed and security
Primary DNS Address: 8.8.8.8
Secondary DNS Address: 8.8.4.4
Using Google Public DNS needs no account or fee. In addition, there is no request limit, so you can send as many queries as you want in a day or an hour. The DNS is built with many protective measures so you can stay safe from DNS-related attacks (DDoS, for example). Two of those measures include monitoring the rate of DNS requests and validating all the code that your DNS queries return.
Google owns this DNS, of course. That fact worried us because it could imply that our data was being tracked or collected. Fortunately, we were happily surprised by the reality in this case. Google DNS has way too much work to keep track of anybody. Every IP address in their list disappears from the record within 48 hours. Besides, the server stores nothing that can relate your DNS queries to other online activities, especially regarding your Google account.
And, of course, if you want to ensure protection from Google's proverbial snooping, go ahead and join NordVPN!
---
3. OpenDNS – The best family-friendly option
Primary DNS Address: Basic 208.67.222.222 | Family Shield 208.67.222.123
Secondary DNS Address: Basic 208.67.220.220 | Family Shield 208.67.220.12
OpenDNS is a perfect option if you are responsible for young internet users and want to protect yourself from the overabundant adult material online.
OpenDNS needs new users to sign up for a new account and have it confirmed via email. Once your account is validated, your access to the dashboard will allow you to set up several types of filters about the content allowed through the DNS queries in your browsers. But if you don't want all that hassle, you must use the "Family Shield" DNS IP addresses. These servers block all adult content by default.
But there is a trade-off. OpenDNS keeps track of some non-identifying data on your activities. It uses it internally, sells, or shares it with its commercial partners. Nonetheless, you can limit the "damage" by deleting your DNS data frequently.
---
4. Quad9 – An easy way to block malicious websites
Primary DNS Address: 9.9.9.9
Secondary DNS Address: 149.112.112.112
Quad9 spans a global DNS server network present in nearly 150 countries. The servers are configured with solid security and privacy precautions built-in. Notably, the server logs no identifying data. Furthermore, it protects your traffic from malware and phishing attacks, thus improving your online safety. All the data it collects is anonymized to monitor and improve the network's performance.
---
5. OpenNIC DNS – A global DNS network with zero censorship
Primary DNS Address: 144.76.157.242
Secondary DNS Address: 94.247.43.254
OpenNIC DNS is different from any other DNS network on our list because it's a non-profit organization run by a network of volunteers. The organization's ideal is unfettered access to the internet for everyone. Accordingly, the OpenNIC servers exert no censorship whatsoever. So, if you'd like to use them, you would be well-advised to include a browser extension that will block out ads, malware, phishing attempts, and trackers –freedom comes at a price, always.
The network's speeds are good enough. However, we noticed frequent time-outs in DNS queries that can drop your connection.
Another disadvantage with OpenNIC is that their servers collect some identifying data for analytics, including your IP address. But that becomes a non-issue if you're on a VPN.
---
6. DNS.Watch – Uncensored connections from Germany
Primary DNS Address: 84.200.69.80
Secondary DNS Address: 84.200.70.40
DNS.Watch has only two servers, both based in Germany. So your connection speeds will be incredible if you're not too far from them. Also, you will have access 100% without censorship. (But it also means easier access to unwanted things such as malware or too many ads).
In the privacy department, DNS.Watch excels by keeping no logs of personal details. In addition, this network stays online thanks to donations, so they don't need or want to sell their records to make ends meet.
---
7. CyberGhost – Fast connections and zero logs kept
Primary DNS Address: 38.132.106.139
Secondary DNS Address: 194.187.251.67
CyberGhost is best known as one of the best VPN services around. The DNS servers they use for their VPN customers are open to the public without paying fees or creating accounts.
These DNS nodes feature excellent speeds and uncensored internet access. Also, they keep zero logs on your activity as if you were a paying customer.
---
8. Comodo Secure – Robust security from a reputable company
Primary DNS Address: 8.26.56.26
Secondary DNS Address: 8.20.247.20
Comodo Secure is a fast DNS provider that gamers will enjoy the most because of its high speeds. In addition, it blocks spyware and malware for every user, so it has two excellent features. However, it will keep logs on you for analytics and marketing, including your name if you provide it voluntarily and your IP address). So this is a case in which even a VPN won't do the trick entirely because if you provide your name to Comodo Secure, no VPN can undo that.
---
9. CleanBrowsing DNS – A family-focused and secure service
Primary DNS Address: Security 185.228.168.9 | Adult 185.228.168.10 | Family 185.228.168.168
Secondary DNS Address: Security 185.228.169.9 | Adult 185.228.169.11 | Family 185.228.169.168
CleanBrowsing has servers in the US and Europe. The Security, Adult, and Family plan give you plenty of options to choose the best-suited service. The Security plan keeps you from malware; the Adult plan blocks malware plus adult content; the Family plan blocks malware and adult content and applies safe search filters to the browsers. The provider neither keeps nor tracks nor shares any data.
---
10. Neustar UltraDNS Public – Versatility and customization
Primary DNS Address: Unfiltered 64.6.64.6 | Threat Protection 156.154.70.2 | Family Secure 156.154.70.3
Secondary DNS Address: Unfiltered 64.6.65.6 | Threat Protection 156.154.71.2 | Family Protection 156.154.71.3
Neustar UltraDNS Public is an excellent choice for family-friendly home networks. It has three levels of content filters: Unfiltered, Threat Protection, and Family Protection. The lowest option gets you uncensored internet access; the second one will block malware; the third one blocks malware and adult content. The speeds are excellent across every filtering tier.
However, Neustar UltraDNS Public will log and store your data, including IP addresses and other identifying information. So beware of those facts if you pick this one.
---
11. UncensoredDNS – Strong speeds, weak safety measures
Primary DNS Address: 91.239.100.100
Secondary DNS Address: 89.233.43.71
UncensoredDNS has only one server in the US but several in Denmark. This service logs the number of DNS queries you send from a single address but nothing more. UncensoredDNS' priority is providing uncensored access to the internet (hence, the name), so you will use it at your own risk regarding malicious websites and malware infections.
---
12. Yandex.DNS – Great if you're in Russia, Central Asia, and Western Europe
Primary DNS Address: Basic 77.88.8.8 | Safe 77.88.8.88 | Family 77.88.8.7
Secondary DNS Address: Basic 77.88.8.1 | Safe 77.88.8.2 | Family 77.88.8.3
Yandex.DNS is a top-speed provider, with most of the network based in Russia. It has three service tiers: Basic, Safe, and Family. The lowest service won't block ads or malware. The middle option blocks ads and malware. The third option (Family) blocks everything the Safe option blocks, plus adult content.
The problem with Yandex.DNS is that it will share your data with Yandex, its parent company, and affiliates. So, it's not the best option for privacy.
---
13. SafeServe – Easy to set up on any device, but no security worth mentioning
Primary DNS Address: 198.54.117.10
Secondary DNS Address: 198.54.117.11
You need no account to use SafeServe. Also, the website has a prominent set of instructions to let you use it on any device you choose.
So, while ease of use with any device or operating system is a plus, there are also several minuses to consider. First, there's no malware protector. Your IP address and browsing activities (although anonymized) will end up in the hands of Namecheap, the service's parent company.
---
14. SafeSurfer – A small, reliable network with robust content monitoring
Primary DNS Address: 104.197.28.121
Secondary DNS Address: 104.155.237.225
SafeSurfer typically offers its public DNS servers for protecting kids. With multiple pricing plans, the provider aims to explicitly cater to internet monitoring needs by parents at home, individuals, and schools. Moreover, the service also offers screen-time monitoring, social media monitoring, and custom alert features for increased control.
But those are not the only use cases for the service. Instead, SafeSurfer offers dedicated subscription plans for businesses and ISPs to apply content monitoring.
---
15. Control D – Stable and secure with no logs
Primary DNS Address: Unfiltered 76.76.2.0 | Malware 76.76.2.1 | Ads & Tracking 76.76.2.2 | Social 76.76.2.3 | Family Friendly 76.76.2.4 | Uncensored 76.76.2.5
Secondary DNS Address: Unfiltered 76.76.10.0 | Malware 76.76.10.1 | Ads & Tracking 76.76.10.2 | Social 76.76.10.3 | Family Friendly 76.76.2.4 | Uncensored 76.76.10.5
While it isn't popular, it doesn't mean Control D lags behind the industry leads. Instead, you can count on Control D for your browsing needs as much as on other public DNS servers. There are many reasons to trust this service, the most obvious being its link with the makers of Windscribe VPN.
Moreover, it ensures no logging and offers secure protocols. So, you can expect this service to respect your privacy and security without compromising functionality. Also, it provides numerous plans for separate use cases, thus becoming robust enough to manage a considerable user base.
---
16. SafeDNS – Fast connections, little privacy, no security
Primary DNS Address: 195.46.39.39
Secondary DNS Address: 195.46.39.40
The connection speeds you'll get with SafeDNS servers are good. However, the lack of numerous fundamental privacy features is most noticeable. The free plan blocks malware, so you should be relatively safe from trackers and worms. But it logs your personal data. According to the company's privacy policy, they won't sell the data but will use it for their analytical needs.
---
17. AdGuard – Has an adblocker but little else
Primary DNS Address: 94.140.14.14
Secondary DNS Address: 94.140.15.15
This provider is fast enough and ensures thorough ad blocking in apps, games, videos, and other media. Also, the service provides parental control and tracking protection features to keep your entire family safe from malicious online content. The biggest plus is that it's entirely free to use.
On the downside, there is a degree of data collection at AdGuard. But they claim not to share or sell it to anybody and use it only for internal purposes.
---
18. Alternate DNS – Reliable and suitable for blocking unwanted content
Primary DNS Address: 76.76.19.19
Secondary DNS Address: 76.223.122.150
Alternate DNS is one of the most recent services in the DNS universe. The speed is excellent, and it offers a high server uptime. It's created to block ads, trackers, harmful websites, and pornography. It's free to use, but the privacy policy is not as straightforward as we'd like.
---
19. SmartViper – A fast gaming DNS with multi-platform compatibility
Primary DNS server: 208.76.50.50
Secondary DNS Server: 208.76.51.51
The last choice on this list of best free public DNS servers is SmartViper. This helpful utility supports numerous platforms, including Linux. Hence, it facilitates many internet users to enjoy online privacy, bypass content censorship, and browse freely. Moreover, the most significant advantage of this service is its high speed, which makes it suitable for gamers.
---
Things to consider when choosing a public DNS server
Several factors must be considered when searching for a brand-new DNS to serve your browser.
The first thing is reliability. Most DNS servers will do a job for a couple of queries. But you want one that remains online and manages as many queries per minute as you need.
Then, speed would be the second thing to consider. Again, most third-party DNS servers are likely faster than your current default one, and you'll quickly notice the difference.
Last but not least, you should consider using a different DNS server simply because you can. Today, there are plenty of good free DNS services on the internet. But unfortunately, it wasn't always so. Not too long ago, having a DNS server other than your ISP was a highly specialized service for serious geeks that cost a pretty penny. But in our list, you will find many options to get you a top-notch service without investing a dime.
How to find the fastest DNS service
The speed of DNS is influenced by various factors, such as proximity to the nearest server, your location, and the server's capacity to handle query volume. You can use tools like DNS Jumper or DNSPerf to find the fastest DNS service.
DNS Jumper is a portable, free software that tests multiple public DNS services and shows the fastest one for you based on your location. The software is user-friendly, even though it offers many options. Simply launch the program, click "Fastest DNS," and then "Start DNS Test" to get a speed-sorted list of DNS services. However, DNS Jumper's test duration cannot provide a definitive conclusion.
DNSPerf, on the other hand, tests multiple DNS services every minute from over 200 locations worldwide and makes the results publicly accessible, allowing you to compare and determine the fastest service globally or in specific regions.
How can I switch DNS servers?
Switching your DNS service varies depending on your hardware and operating system. For example, you need to find the secondary and primary nameserver IP address for the DNS service you would like to use, which can be found on the service's website.
To switch, log in to your router, find the current DNS secondary and primary nameservers, note the values, and replace them with the desired nameservers. In case of problems, refer to the DNS service's website for setup guidance or check other DNS providers' tutorials and replace their nameserver IPs with your preferred ones. If changing your router is not an option, you may need to configure each device's DNS. Some DNS services, such as OpenDNS, provide support and guidance for different router types on their website.
How can I find the DNS servers that I am using?
Go to DNSLeakTest.com and click the Standard Test button to check your current DNS servers. The website will quickly show your DNS server information, including IP addresses, host names, and sometimes your ISP name.
Your device may be configured to request specific DNS servers from your router or leave your router to handle all DNS requests. To check on Windows, run IPCONFIG /ALL in a command line and look for your network adapter's DNS servers.
If a single DNS IP address points to your router (192.168.x.x), this means the router manages all DNS queries. You can access the DNS servers by logging into your router through the IP address.
Why are paid DNS servers better than free ones?
Many public and free DNS servers are built solidly with advanced features to improve your experience. For instance, they may have firewall policies, filtering, rate-limiting, avoiding DDoS attacks, cache poisoning, adult content filtering, and more. But they are not the rule. Most paid services offer a better service because they invest more resources and know how to tweak performance.
Also, the premium DNS companies usually include enhanced security and guaranteed uptime. Additionally, finding DDNS (Dynamic DNS) on offer on paid servers is more frequent, automatically solving your DNS queries faster than the traditional, static query.
There are three other good things about paid services: advanced reporting, two-way authentication, and solid administrative control.
Also, many users wonder if using Google DNS or any other public DNS will affect their torrent connections. Free providers might not be the best option to use with torrent websites. However, if you go with a paid DNS server, it will not affect your P2P connection.
If you want solid, top-notch commercial performance from your new DNS service, you'll have to pay for it, as with any other digital product you know.
Free and pubic DNS servers: The Downsides
Every device, desktop or mobile, is as highly customized as the individual using it continuously. Consequently, some devices store more sensitive information than the average because that's how the user likes it.
If you are one of those users carrying a lot of information on your mobile that needs discretion, you should consider hiring a VPN service.
VPNs hide your IP address from the world and encrypt all your incoming and outgoing traffic, desktop or otherwise. Therefore, nothing in your browsing activities can be traced back to you — if you use a good, zero-log-keeping VPN vendor.
The public free DNS servers suggested in this article are safe. But you must trust them to some degree (that varies with the specific DNS of your choice), and trusting somebody else online always carries a risk. You can dilute most of that risk with a high-quality VPN, using a private DNS server instead of a public one.
Best VPN alternatives to change your DNS server
1. ExpressVPN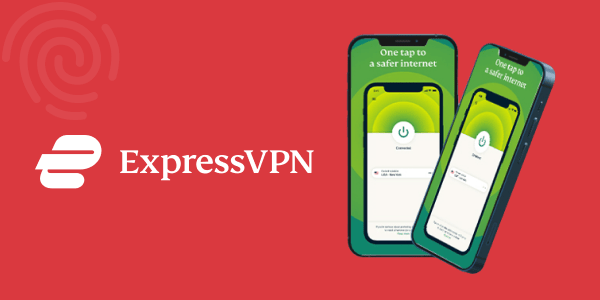 With its strict no-logs policy and IP address protection, ExpressVPN makes maintaining privacy on public DNS servers simple. Your digital footprint won't be recorded online, keeping your online activity untraceable. Also, no one can identify or determine your location with your IP address hidden.
The VPN offers advanced security features like a private and encrypted DNS on each server and a "network lock" kill switch. It disconnects you from the internet if the VPN fails, ensuring your data stays protected. Also, the private DNS servers use military-grade encryption and TrustedServer technology, which erases all data on their servers.
Additionally, it has a 30-day money-back guarantee, allowing you to test the service risk-free and receive a full refund if unsatisfied. The major disadvantage of ExpressVPN is its high cost.
---
2. Surfshark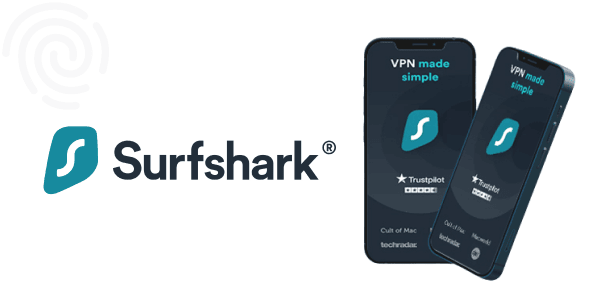 Surfshark VPN can be an alternative to changing a DNS server by routing your internet traffic through its secure servers. It acts as the intermediary between your device and the internet. This allows Surfshark to mask your IP address and assign you a new one from one of its servers, potentially bypassing censorship and geo-restrictions. Each Surfshark VPN server has its own leak-protected DNS when used with the IPv4 stack.
In addition, Surfshark VPN can encrypt your internet traffic, making it unreadable to any third-party entities. To use Surfshark VPN as an alternative to changing a DNS server, simply subscribe to the service, download its app on your device, and connect to a server.
Surfshark employs the advanced 256-AES-GCM cipher, making it virtually uncrackable by even the strongest computers. With diskless servers, strict logging policies, and browser extensions for Firefox and Chrome, Surfshark ensures no trace of your online activity is left behind.
---
3. NordVPN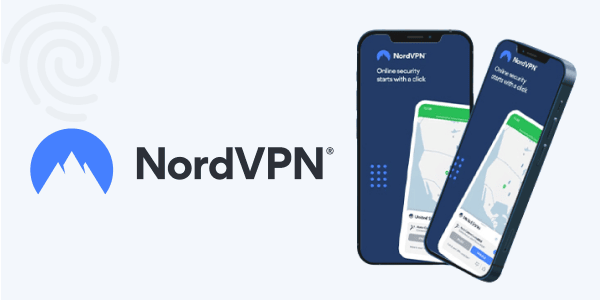 NordVPN is a top choice if you're looking to enhance your online privacy and security. It boasts a vast network with over 5,400 servers across 60+ countries, making it one of the largest VPNs. Known for its fast connection speeds, NordVPN is equipped with cutting-edge tech that guarantees user privacy and security. Its strict no-logging policy makes maintaining privacy on public DNS servers easy. NordVPN provides secure and private DNS through its apps to keep you safe online. When connected to NordVPN, the native app automatically uses NordVPN's DNS servers, preventing any DNS leaks and ensuring the safety of your NordVPN private DNS requests.
---
Conclusion
We began this article by explaining how critical a DNS server is for you regarding speed, privacy, and security as an internet user. By reading along, we hope you saw how every web-browsing event you initiate from your mobile or computer starts with your browser asking a DNS server to take it to the correct IP address, according to your wishes.
Because DNS servers do such a crucial job for you and everybody else, their performance dramatically impacts your experience. That's why using a DNS server better than the one your ISP provides can significantly improve your life.
But how can you tell? Well, most of the services described above need no account or registration. So, you can just type their IP address into your DNS settings and try them for a couple of hours. If they can give you any significant advantage, you'll notice immediately, which will cost you nothing.
The main privacy advantage of alternate public DNS servers is keeping your ISP access to your activities more limited. But if you want a high degree of guaranteed privacy, not every DNS will help. Some vendors can even be detrimental in this regard.
If you want an internet experience in which your DNS queries help you by constantly making everything faster. Still, if you also want complete peace of mind about your privacy and security, the right solution is a top-notch VPN.
The best VPNs have their DNS services. If you go with a zero-logs keeper, they're encrypted, well-maintained, fast, and 100% private. Unfortunately, no DNS server can offer you as many advantages in both regards as an excellent VPN can and will.
We hope that your newly found expertise on public DNS servers, queries, and services will help you make informed choices to govern your digital life as you like best. So now, it's up to you to wisely choose a new DNS server (or, even better, a new VPN) to keep enjoying the best possible way of your digital life. Stay safe!
FAQs
The Domain Name System (or service), commonly known as DNS, is a directory for the internet. Your browser and other internet software you may use don't know how to deal with domain names. They understand IP addresses only. So, DNS translates a domain name into an IP number to become useful for your browser. The DNS system is global and everywhere –it has servers in almost every country.
Each DNS server has different policies regarding safety and privacy. According to our tests, every DNS service described above is safe. However, remember that being safe is different from protecting your privacy. Not every DNS service enhances your privacy – some will affect it adversely. Some DNS servers protect you from ads, trackers, malware, phishing websites, or adult websites, but not all will. Additionally, some providers will collect your data and use it somehow. Most DNS servers in our list won't sell your information, but many will keep it around for use or share it with parent companies.
So, if security and safety are your top priority as a user, DNS is not the solution for you. Instead, you need a top-notch no-logs VPN service to stay safe on today's internet. But DNS servers alone will always fall short of safety or even harm it.
The best options for gaming consoles will be gaming-friendly DNS servers (i.e., those with the highest speeds). We suggest you try Cloudflare first. It has fantastic speeds giving you a charming, lag-free gaming experience. The Cloudflare network is online 100% of the time, and you'll always manage to get a connection. Because the network is huge, your location doesn't matter, and there's always a server near you that can get you the desired service. Last but not least, Cloudflare has some of the best security measures we know in any accessible DNS server. So, this server covers all the bases for you, the gamer.
Primary and secondary servers are the two main types of DNS servers. The primary DNS server is the first point of contact for client requests and is the preferred server for resolving domain names into IP addresses. The secondary DNS server is backup in case the primary server is unavailable. It provides redundancy and ensures continuous service in case of failure, maximizing uptime.
Public servers such as Google DNS, Cloudflare, or OpenDNS are better than relying on servers provided by internet service providers. This is because they are faster, more reliable, have enhanced security, and offer improved uptime.
To find your computer's DNS server on Windows, press Win+R and enter 'CMD.' Then, type 'ipconfig/all' and look for the 'DNS Servers' field under the 'address' category. On macOS, go to the 'System Preference' in the Dock, select 'Show All' then 'Network,' click on the "Advanced" tab, and finally, 'DNS.' To see the DNS server on your smartphone, tap the Wi-Fi icon, select the network you're connected to, and view the network details, which will include the DNS address.
Flushing DNS removes a computer's DNS and IP address records, potentially resolving internet connection and security problems.