Music is always a great companion, whether you are doing the dishes, tending to livestock, or doing the laundry. Spotify Premium offers it in abundance, thanks to its extensive library and impressive features like ad-free streaming and background play functionality. However, these features cost a couple of dollars per month which may be too much for someone on a tight budget to add to their bills.
If you are in this boat, you do not have to deny yourself the pleasure of using Spotify Premium. There are several ways to access discounted or free Spotify Premium without hurting your light wallet. This article will detail how to get Spotify Premium at the lowest prices.
How to get discounted Spotify Premium
Not only does Spotify offer music, but it also provides numerous podcasts in one app, which makes it irresistible.
Unfortunately, Spotify Free prevents you from enjoying the app's best features, leaving Spotify Premium as your best option.
However, if your budget does not give room for paying the regular subscription fee, there are some ways you can get a discount for Spotify Premium.
1. Use Raise and Rakuten to get a significant discount
Instead of going through the standard method of subscribing to Spotify Premium, you can opt for a discount gift card.
Raise offers Spotify Premium Subscription Gift Cards at up to 4.50% off. That means you can buy a $60 gift card for $57.33. You can also get a discount for a $30 gift card, which comes at 3.50% off, while the $10 gift card offers 1.70% off. If you go for the $60 gift card, you can spend even less than $57.33 to get it since Raise offers a $10 credit for your first gift card purchase.
You can save even more by signing up on Rakuten.com, which provides a $10 bonus for your first time. That means you can save $20 more and still get the value of a $60 Spotify Premium gift card.
You can cash in on the $20 bonuses by going to Raise through the Rakuten portal to buy your Spotify Premium Subscription Gift Card. Ultimately, you will pay $37.33 for the $60 gift card, which will get you up to six months of Spotify Premium. That means you spend less than $40 instead of $60 for six months of premium service.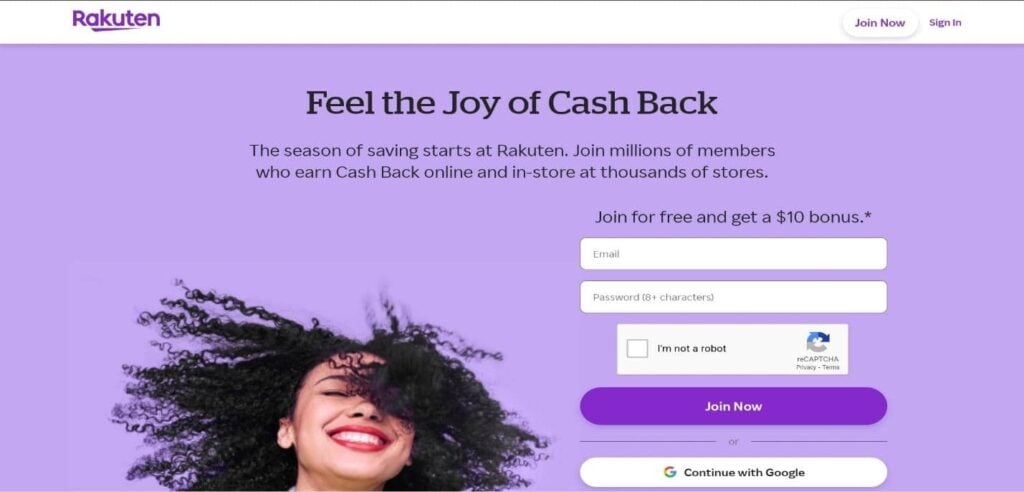 You can save even more for your Spotify Premium if you take advantage of special deals we will cover later.
---
2. Check Groupon for Spotify Deals
If you are thinking about how to get cheap Spotify Premium, check Groupon offers for deals from time to time. These deals can go from 50% to free for a specific period.
Check Spotify Premium deals on Groupon.com to see if any deals are available on the website.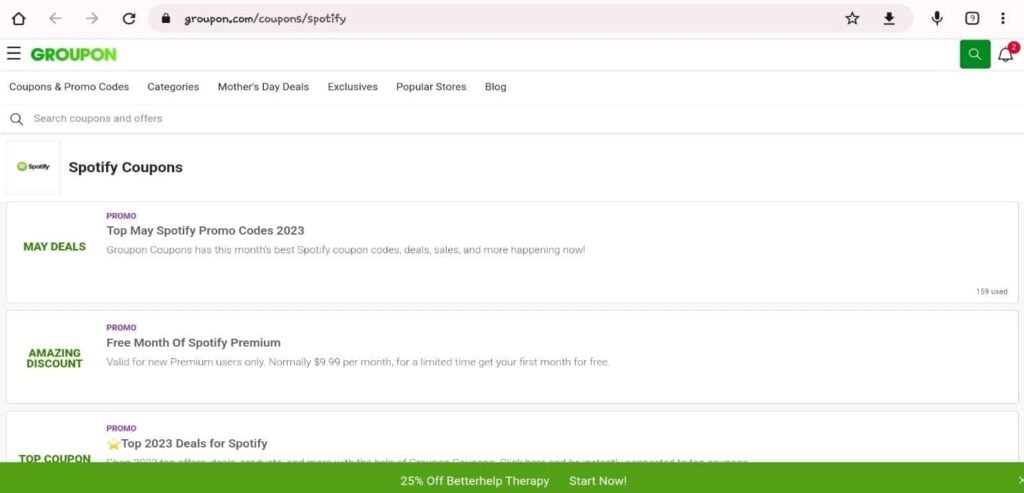 The discounts often sell out quickly, so take advantage of them immediately. Before buying a deal, read the fine print to know if you are eligible for it.
Groupon also offers deals on Pandora Premium, an impressive alternative to Spotify Premium.