You can watch Oxygen Live TV online in the United States for free. There's content available without Pay TV, including highlights, show clips, and a few full episodes. You can stream Oxygen's factual crime content on streaming services like Hulu, YouTube, FuboTV, Sling TV, and the Oxygen app.
However, if you're outside the US, you cannot access any content on Oxygen TV due to geo-restrictions. If you want to watch Oxygen TV originals outside the US, you need a US VPN to unblock access. These restrictions are applied because of content licensing agreements, making the channel exclusively targeted at people in the United States.
Oxygen TV is an American TV channel from NBCUniversal, a subsidiary of Comcast. The channel airs true-crime programming and drama series.
Here, you'll learn how to unblock and watch Oxygen TV overseas. If you live in Australia, Germany, Canada, or any other country, here is a comprehensive guide to help you enjoy oxygen TV shows anywhere outside the US.
How to stream Oxygen TV abroad quickly
If you want ideas on how to watch Oxygen TV live outside of the United States, here is a quick guide to help you get started:
Select a quality VPN and download it. We recommend ExpressVPN as the best Oxygen TV VPN for its excellent security and incredible streaming speeds on offer.
Open your VPN app and sign in. This ushers you into the interface, where you can find a list of servers.
Pick a server in the United States and connect.
Download the Oxygen app or log on to the Oxygen website, sign in and watch your favorite shows. Happy streaming!
Here is a quick list of our top VPNs
ExpressVPN: With its vast server selection and dependable connectivity, this VPN is among the top choices for accessing the Oxygen channel, whether in the US or elsewhere.
Surfshark: This dependable service allows you to watch Oxygen TV from anywhere in the world on any device due to its support for unlimited simultaneous devices and numerous US servers.
NordVPN: Its ability to evade VPN detection, a speedy connection, and a vast selection of almost 2000 US servers make it ideal for unblocking any US website anywhere.
The best VPN to unblock Oxygen TV online
You can use a premium VPN service if you want to stream the Oxygen channel in Canada or anywhere else abroad. Based on their features, we recommend ExpressVPN, NordVPN, and Surfshark, which provide many US servers, offer excellent online protection, and ensure privacy.
1. ExpressVPN

Having a huge server choice and reliable connectivity on offer, it's one of the best VPNs if you want to access the Oxygen channel in or outside the US.

3,000+ servers in 94 countries

AES-256-bit encryption

DNS/IPv6 leak protection

P2P servers

Network Lock feature

TrustedServer technology

Strict no-logs policy

Allows up to 5 devices simultaneously

30-day money back guarantee
Pros
Super-fast speeds across all servers

Unblocks streaming sites including Oxygen TV and Netflix

Advanced military-grade security on servers and apps

24/7 live chat support
Cons
Slightly costlier than rivals
Whether you want to download torrents, stream Netflix, stay anonymous online, or play video games, ExpressVPN helps you do all these things and more.
The service offers over 3000 servers in 94 countries, the US included. ExpressVPN is exceptional at unblocking region-blocked content, bypassing China's Great Firewall, and allowing quick file downloads. It boasts excellent performance, allowing for smooth HD streaming on platforms like Oxygen TV.
ExpressVPN is run from the British Virgin Islands, a location that does not have data retention laws. This allows the service to maintain a no-logs policy that ensures they don't track your online activity or store data about your internet usage.
Also, ExpressVPN employs uncrackable 256-bit AES encryption, SHA512 DHE-RSA keys, and perfect forward secrecy technology, which ensures that even if your encryption key is compromised, someone cannot use it to decrypt your sessions. Besides, ExpressVPN runs its own DNS servers, which allows you to set your own through the app settings.
The service offers five simultaneous connections, and additional features like a kill switch protect your data from leaking if the VPN is disconnected. The VPN allows users to split their traffic between its servers and regular internet pipes.
You can use ExpressVPN on different devices, including those running Android, macOS, Linux, iOS, and Windows. It's also available to configure on routers.
---
2. Surfshark

Another reliable service you can use to watch Oxygen TV overseas on any device you own – thanks to its support for unlimited simultaneous devices and hundreds of US servers.

3,200+ servers in 65 countries

AES-256-bit encryption

P2P optimized servers

MultiHop mode

DNS/IPv6 leak protection

Automatic kill switch

Camouflage-mode

Allows unlimited simultaneous connections

30-day money-back guarantee
Pros
Strict no-logging policy

Great customer support

Fantastic connection speeds

Secure browsing

Extra features such as AdBlocker, Whitelister, etc

Downloading torrents allowed
Cons
Differences in speeds between servers noted
Some users have rated Surfshark as the king of VPNs because it allows connections on unlimited devices. It's ideal for streaming because of the super-fast speeds, enabling HD streaming on platforms like Oxygen TV. Surfshark offers 3200+ servers in 65 countries, the US included.
On technical essentials, the service is vital as it runs AES-256-CGM military-grade encryption with IKEv2, WireGuard, Shadowsocks, and OpenVPN protocols, which help you bypass geo-restrictions, giving you the best way to stream Oxygen TV abroad. Also, Surfshark offers a kill switch, which does not come on automatically, but the app shows the switch option on the menu as soon as you connect to a server so that you can customize it.
There's a camouflage mode, which masks your data to appear like regular HTTPS traffic through deep packet inspection (DPI), so the internet provider thinks you're not using a VPN. And like any premium VPN, Surfshark boasts a strict no-logs policy and operates from the British Virgin Islands, a privacy-friendly location. Your information, including browsing history and IP address, is not stored.
For users overwhelmed by Surfshark features, the company offers responsive support available 24/7. Also, they describe every feature on the interface to allow easy navigation. You can use Surfshark on almost every platform, including Windows, Android, Linux, macOS, and iOS. The service even supports smart TVs like AppleTV and FireTV and consoles like Xbox Series X and PS5.
---
3. NordVPN

One of the top recommended VPNs to watch Oxygen TV from abroad. It's resistance to VPN detection, fast speeds, and nearly 2000 US servers make it perfect for unblocking any US site anywhere.

5,000+ servers in 60 countries

Supports P2P torrenting

AES-256-bit encryption

Kill switch feature

Double VPN

DNS/IPv6 leak protection

6 simultaneous devices

30 days money-back guarantee
Pros
No logs policy

Strong military-grade security

Extremely fast

Huge global server network

Excellent support 24/7
Cons
Streaming servers not labeled
If you're still asking, "How can I watch the Oxygen channel online abroad?" you need to install a VPN like NordVPN to unblock Oxygen TV online.
Finding a US server is easy because they offer many, especially when you want to stream HD content on the free Oxygen channel. It's also excellent for torrenting, and the servers come with an Onion over VPN feature, which offers the ultimate privacy and anonymity.
You can expect stable and consistent speeds while streaming content on the free Oxygen TV app, ensuring no lag when watching your favorite shows. Because streaming services apply geo-restrictions, NordVPN allows a quick bypass of these restrictions.
All its US servers allowed us to unblock Oxygen TV to watch abroad during our tests. Besides excellent speeds and smooth streaming, the NordVPN app offers smooth and satisfying usability with a wide range of added security features. For sign-up, the app offers a three-step process, which is extremely simple.
Streamers love the Specialty servers, which allow you to choose an IP address unique to you that you don't share with anyone using the VPN. This creates more secure browsing and extra security. NordVPN also uses military-grade encryption, protecting internet connections to ensure privacy. The company uses AES 256-bit encryption, recommended by NASA for securing top-secret information. Also, the company uses different protocols, including OpenVPN and the IKEv2/IPsec protocol.
If you're worried about privacy while watching Oxygen TV outside the US, NordVPN offers a no-logs policy, which means your browsing activity is completely private. The company does not store connection timestamps, traffic data, or IP addresses. They even go further and accept payments through cryptocurrencies, making it even harder to track users. When the VPN disconnects because of a network compromise, there's a kill switch, which adds protection by blocking access to the web.
Using one NordVPN account, you can connect six devices and use the app on devices running different operating systems, including Linux, iOS, Windows, and Android.
---
How to choose the Best VPNs for OxygenTV
Choosing the best VPN to access Oxygen TV content outside the US can be challenging. To help you choose wisely, we have outlined some essential factors that you should consider:
Money-back Guarantee: Consider affordability and choose a VPN with a guarantee. This way, you can try the service and see if it meets your needs before committing to a long-term subscription.
Compatibility: Ensure the VPN is compatible with your device and operating system. A good VPN should work on all mainstream devices, including smartphones, tablets, laptops, and desktops.
Speed: The VPN should also provide fast connection speeds to ensure smooth and seamless streaming. This is important if you plan to watch high-quality video content on Oxygen TV.
Server Network: Ensure the VPN has a robust server network capable of unblocking geo-restricted streaming platforms. The more servers a VPN has, the better your chances of accessing Oxygen TV content from anywhere in the world.
Security and Privacy: Prioritize security and privacy features when selecting a VPN for Oxygen TV. Opt for a VPN that employs robust security protocols and guarantees your privacy to stream content safely.
Why you need a VPN to watch Oxygen TV outside the US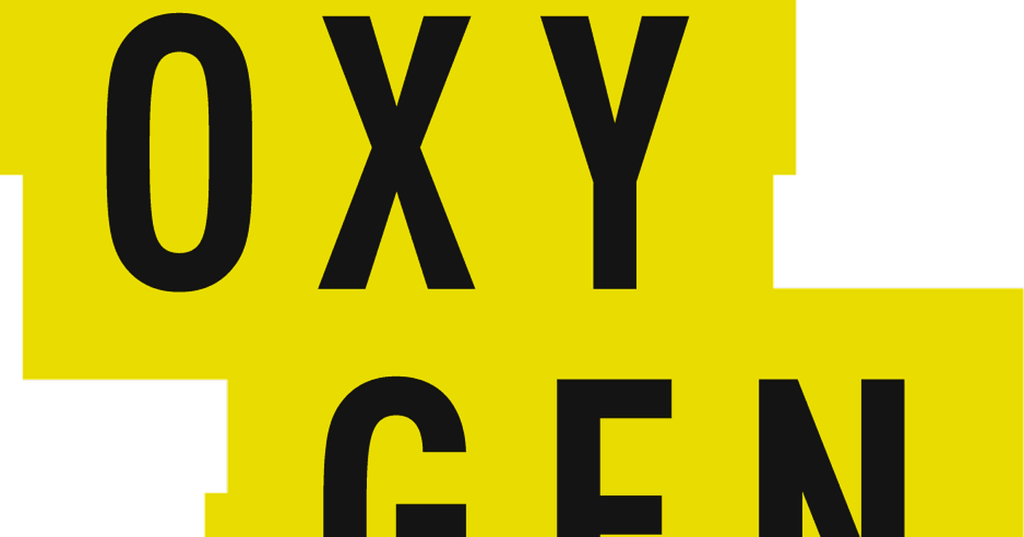 Media companies put in place restrictions to protect content on their platforms due to licensing restrictions. As a US-based company that targets the US market, Oxygen TV also uses restrictions to ensure people in countries outside the US cannot access content on their platform. This is applicable unless a streaming service outside the US gets licensing rights from Oxygen TV.
That explains why you cannot access Oxygen TV unless you're in the United States. The service tracks the IP address of users and blocks access if they detect your location is somewhere outside the US. This means even if you're a US citizen who has just traveled abroad, the company blocks you from accessing the content you love. Of course, even if you're a subscriber to Oxygen TV. In this situation, you can use a VPN to get a US IP outside the USA to unblock Oxygen TV online.
The VPN service assigns your device a new IP address, so when you access a streaming service, their IP filtering system is convinced you're physically in an approved location. You can use this method to watch any restricted content, including websites banned in your country. Best of all, using a VPN to stream Oxygen TV abroad does not require you to be tech-savvy.
How can I pay for Oxygen TV through the Oxygen website or app?
The Oxygen App and Oxygen Live TV website provide access to a limited number of free episodes, sneak peeks, and highlights of Oxygen TV shows.
To watch full episodes on Oxygen TV, it is recommended to use the live TV options available on the Oxygen App and Oxygen Live TV website. The best part is that you do not require a valid US cable provider account to access these live TV options.
Some Oxygen TV content is also available on the Peacock TV station. If you are outside the US, you can access the USTV Go channel list to watch Oxygen TV for free by using a VPN to change your location to the US.
Here are the prices for subscribing to Oxygen TV through different streaming platforms:
YouTube TV – $88.76 ($64.99)/month
Sling TV – $47.80 ($35)/month
Hulu+Live TV – $88.76 ($64.99)/month
fuboTV – $88.76 ($64.99)/month
How to use a non-USA payment method to access OxygenTV
You may face issues or rejections while attempting to buy an Oxygen membership using a non-USA payment method.
One of the easiest options to resolve this is to seek assistance from someone in the USA. You can request a friend or family member who is an American citizen to buy an Oxygen membership for you and has it delivered.
However, you will still need a VPN if you intend to use Oxygen TV outside the USA. It is advisable to get one, and ExpressVPN is a recommended option as it works quite well on Oxygen TV.
Can I use a free VPN for Oxygen TV streaming?
Avoid a free VPN because it does not protect you against malicious attacks. Most companies that offer free VPNs keep records of your digital activities. They sell this data to third parties, compromising your privacy and security. Their encryptions don't hide your activities or protect your identity because they log all your sensitive data in their servers.
Robust VPN solutions ensure total security and encryption. Using a free VPN exposes you to potentially leaking your IP address and gives hackers an easy time tracking your activity. You could expose your device to malware, which can cause damage and compromise your privacy.
Besides, free VPNs include aggressive ads, making their service nearly unusable. The high volume of ads will slow down your connection, making it difficult to stream HD content on Oxygen TV. Most free VPNs cannot unblock streaming services like Netflix, Oxygen TV, Hulu, and Amazon Prime Video.
Must-watch Oxygen TV shows
There are many great shows you can stream online on Oxygen TV. The streaming network offers some of the most exciting murder mysteries and shows dedicated to solving crimes.
If you're looking for titles to binge-watch on Oxygen TV outside the US, here are some suggestions among the many shows you could watch on the platform.
Buried in the Backyard
Fix My Mom
It Takes a Killer
Killer Siblings
A Lie to Die For
Collision Course
Florida Man Murders
Framed By The Killer
Homicide for the Holidays
Deadly Cults
Three Days to Live
Up and Vanished
Snapped: Killer Couples
These are a few of the shows you can find on Oxygen TV. There are over 300 shows, current and past, which highlight crime and mysteries. You can stream many of these shows when you unblock Oxygen TV online.
Which devices are compatible with Oxygen TV?
You can stream Oxygen TV abroad with a VPN on:
iOS devices
Android devices
Roku
Apple TV
Amazon Fire TV
How to stream Oxygen TV shows on iOS devices
Streaming Oxygen TV shows on iOS devices is easy. Switching your app region to the US before downloading the Oxygen TV application would be best.
Search for the app and install it on your device on the App Store. We recommend using a premium VPN such as ExpressVPN or Surfshark to change the country to the US if you're abroad — once you install the app, log in and enjoy your favorite shows.
---
How to stream Oxygen TV shows on Android outside the US
Open your VPN and connect to a US server. Install the Oxygen app from Google Play (make sure to change your Google Play country to the USA). Now, sign in to search through the oxygen network schedule for the shows you love. Enjoy uninterrupted streaming.
---
How to stream Oxygen TV shows on your Apple TV overseas
Set up a VPN on your router and connect to a US server. Change your app store's region to the USA, then download the Oxygen TV application. The app will automatically show on your home screen. Open it and sign in to stream content.
---
How to stream Oxygen shows on Roku abroad
To watch Oxygen TV on Roku, you must set up a VPN on your router and connect to a US server. Then reset your Roku settings and create a US account. Open Oxygen TV and sign in. You'll receive an activation code on your mobile number. Enter this code for Oxygen TV activation and start using the app to stream content.
---
How to stream Oxygen TV shows on Amazon Fire Stick outside the US
On the Amazon search bar, search and select your VPN provider and install the app. Log in to the VPN and connect to a US server. Search the Oxygen TV app and install it, then sign in. Once done, browse any show you would want and enjoy.
---
How to use Smart DNS to watch OxygenTV outside the US
A VPN is a valuable tool for bypassing geo-restrictions and accessing content worldwide. However, a Smart DNS, also known as a smart DNS proxy, is an alternative solution that can help you access geo-restricted content.
It's important to note that a Smart DNS does not provide additional protection features like a VPN. While it can help you unblock various streaming platforms and channels, it does not involve frequently changing servers like a VPN. Setting up a smart DNS may require more technical expertise than a VPN, so keep this in mind when considering which option to choose.
Follow these steps when using smart DNS to unblock OxygenTV:
Visit the official website of ExpressVPN.
Subscribe to the package that suits your needs.
Navigate to 'My Account' on the website.
Locate the DNS address in the MediaStreamer box and make a note of it.
On your PC, go to Control Panel.
Click on 'Network and Internet.
Select 'Network and Sharing' and choose 'Change Adapter Settings.
Find your Connected Network Adapter and click on 'Properties.'
Uncheck IPV4 and click on 'Properties' again.
On the General tab, enter your SmartDNS address in the provided columns.
Click 'OK' to save the changes and access Oxygen TV from anywhere worldwide.
What else can a VPN do for me alongside seamless Oxygen TV unblocking?
Helping you unblock Oxygen TV outside the US is not all a VPN can do. Firewalls like China's Great Firewall place censorship on any content, including VPNs. But you can still use premium VPNs in China to access restricted content.
Besides, you must hide your activity if you're working in a sensitive area like investigative journalism or activism. A VPN also hides you from spying eyes and keeps your data private.
How much is a subscription to OxygenTV?
If you visit Oxygen.com, you can watch snippets, highlights, and some complete episodes of Oxygen TV shows without having to subscribe to a Pay TV service. However, if you want access to more content, subscribe to the Oxygen TV streaming service, which costs $65 after a seven-day free trial.
Alternatively, you can also watch Oxygen TV through a cable provider. For instance, by subscribing to Sling TV for $35/month, you can access the Oxygen channel and watch your favorite shows.
Conclusion
Oxygen TV offers top-rated shows you can binge-watch if you enjoy crime documentaries. To successfully access it outside the USA, ensure you have connected to a reliable VPN before heading to the Oxygen TV app or website. Our number one recommendation for Oxygen streaming is ExpressVPN. However, if you want a budget-friendly solution that does the job equally well, then Surfshark can come to the rescue.
FAQs
If you want to watch shows on Oxygen TV in the UK, you need a VPN. Connect to a US server to access Oxygen TV.
Because Oxygen TV is an American channel, it's only available to people who live in the United States. The only way to access the channel outside the US is by using a VPN service.
You can stream content on Oxygen TV using various devices, including Apple TV, Android, and iOS devices. You can install the Oxygen TV app to stream shows.
Yes, you can access the channel on Hulu and other streaming networks.
Oxygen TV is only officially available in the US, so you need a reliable VPN service to stream shows on the channel if you live in Australia.