Fortnite is one of the most popular games of all time. Millions of players worldwide are there at any given time, trying to win their current game. Unfortunately, as you compete with so many other players withstanding the pressure of a squad under heavy fire and the other obstacles standing between you and victory, a Fortnite lag is your worst enemy to fix. It's enough to kill your game.
However, you don't need to quit Fortnite because of lag. Many factors can cause connection lags and ruin your game. But a good VPN service can also go a long way in helping your Fortnite experience by reducing lag significantly. Let us tell you all about it.
How to fix Fortnite lag with a VPN – Quick guide
Using a good VPN can address most of the problems that cause your Fortnite connection to lag and ruin your game. We will tell you about the remaining issues later. For now, if you are in a rush and you want to try your hand at the Fortnite plus VPN combo to improve your playing experience, here's a quick guide:
Choose a good VPN and sign up. The best option to improve your Fortnite experience is ExpressVPN. Surfshark and NordVPN will do the job, too.
Install your VPN's software. Launch it, and log in.
Pick the VPN server closest to your physical location.
Start playing!
What is Fortnite?
Fortnite is an online video game by Epic Games. Unfortunately, it's hard to pin down Fornite in a specific gaming niche because it offers a variety of experiences.
The modes in Fortnite include Battle Royale, Zero Build, Creative (for community-made games), and Save the World.
In Fortnite Battle Royale, you aim to be the last man standing on an Island. You can team up with other players to overcome the other teams, build structures to help your cause, and get several items. Zero Build is a variation of Battle Royale without the ability to build structures, so it's all about the fight. The Save the World mode gives you the task of protecting the world from Husks, a race of invading monsters trying to take over Earth. So you become the hero, along with the other players, attempting to keep the Husks at bay or eradicate them.
You can play Fortnite on Windows computers and various gaming consoles, including PlayStation, Xbox, and Nintendo Switch. Besides, you can also play the world's favorite game on your mobile device, Android or iOS.
The game provides a real-time experience. So, reacting quickly to events is vital to stay alive, let alone winning. That's why lag can be a terrible problem for game enthusiasts.
Why is my Fortnite lagging?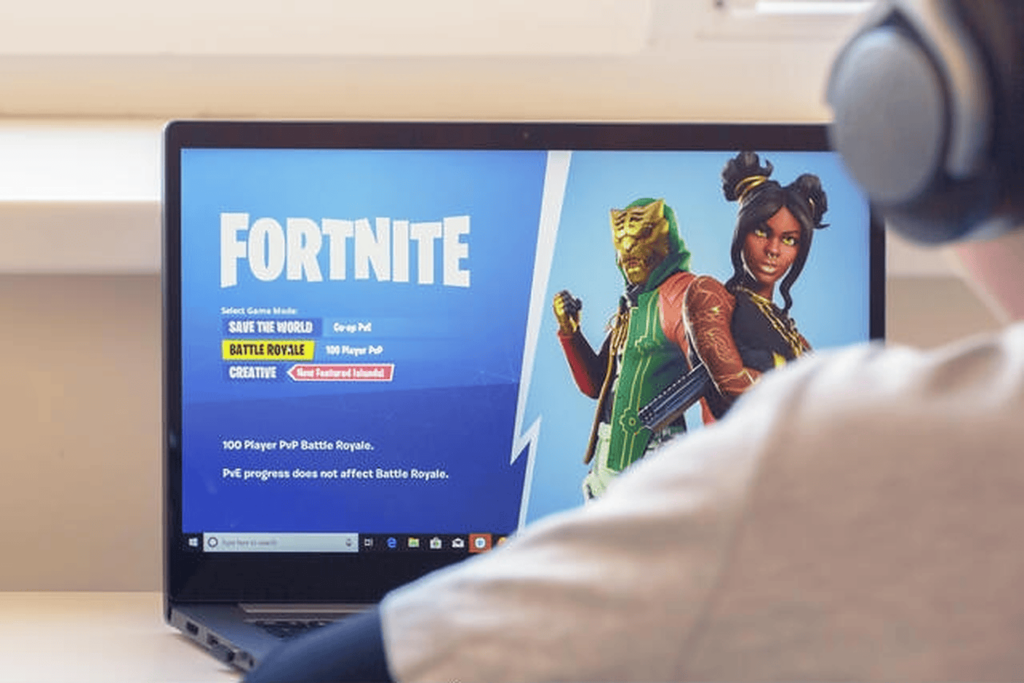 Lagging in Fortnite can result from a variety of problems.
ISP throttling. This happens when an ISP notices you use a high bandwidth for a specific task like torrenting, video streaming, or playing Fortnite. Some ISPs will try to balance their loads by cutting off the speeds they allow you to perform your favorite task.
Outdated software. Keeping up to date is critical from the security point of view because the newest releases include protection against the latest security threats. But it's also crucial in terms of functionality.
Overloaded servers. Millions of users are playing Fortnite at any given time. So, it's no surprise if the game servers suffer from overload now and then.
Slow internet connection. Is your cable in good shape? Is your router configured correctly? So many factors can influence the quality of your internet connection, and it's essential to get them all right.
Why can a VPN improve my Fortnite lag?
Fortnite is beyond famous. The game serves from three to four million players at any given time. That's one of the reasons why it's so exciting to play it. But it's also one of the reasons for lag. The insane number of people trying to play Fortnite all the time can congest the servers, and that is enough to raise ping times –or to have lousy latency issues. Thus, your game can freeze, or your screen gets updated later than everybody else's, and you're history.
The natural question is: How can you fix that lag? The general answer is: To find out what's causing the lag and fix it. We suggest using only the best Fortnite VPN.
Your VPN's server network will unlock new Fortnite servers in other countries. Thus, you can avoid the overworked servers causing your lag and recover your best gaming experience.
If the problem is your ISP throttling your account, the gaming VPN will also fix it. Your VPN encrypts all your digital traffic, so your ISP can't tell what you're doing anymore. Hence, it can't apply the throttle against your account. So, in this case, too, the VPN will get you back the use of your total bandwidth, which will help you reduce or eliminate lags in Fortnite.