Snapchat is a popular social networking app primarily designed for sharing photos and videos. Interestingly, it allows users to engage in conversations that leave no digital trace behind. However, when someone in a relationship uses Snapchat to connect romantically with others, it's often considered social media infidelity or simply cheating.
The landscape of how people cheat on their partners has undeniably evolved over the years. The rise of social media has provided cheaters with convenient avenues to engage without their significant other's knowledge discreetly. It's a regrettable reality but an all-too-real one.
Presently, Snapchat infidelity is one of the most prevalent forms of cheating. Below, we'll delve into what exactly Snapchat cheating entails and offer insights into how to identify signs of infidelity on Snapchat.
What is Snapchat cheating?
Without a doubt, Snapchat is a famous social media app, especially among the young generation. It lets you take photos and videos and share them with other users. Also, the social media app has various functionalities that allow you to edit, write, draw, or add other graphics to your photos. Furthermore, it supports private messaging with friends.
Now, the elephant in the room is how can one Snapchat cheat. When using the app, you can send messages, bitmojis, photos, and videos to another user, usually a private lover. However, if your partner is Snapchat cheating, you wouldn't be able to view their private conversations, including shared messages, photos, or videos.
Now, let's explore how you can tell your partner is Snapchat cheating.
Tips on how to detect Snapchat cheating
If you are new to surveillance methods, spy apps operate discreetly, allowing you to monitor Snapchat and other apps on the target device without their knowledge.
But if using a spy app makes you uncomfortable, alternative methods outlined below can also assist in identifying a Snapchat cheater.
1. Background check
A background check service like Instant Checkmate can conduct a comprehensive and confidential scan of your partner's recent communications, providing you with crucial information. This check will reveal individuals with whom they've had frequent contact, whether they've used dating apps or hidden any contact information, among other details.
Initiating this process is relatively simple, requiring only a few basic personal details of your partner.
---
2. Snap Map observation
If you suspect your partner may be involved in activities they shouldn't, like infidelity, a quick examination of Snapchat's Snap Map may offer insights.
Snap Map is an interactive map that tracks users' real-time locations, allowing other Snapchatters to view their whereabouts. However, users must activate this feature to share their precise location with others.
If you're concerned that your partner is lying about their location and meeting someone secretly, you can request them to enable their Snap Map location sharing. So, if they hesitate, it might be worth discussing their reasons for this reluctance and proceeding accordingly.
3. Take a look at their Snapstreaks
This approach involves briefly accessing your partner's phone and Snapchat app. Once inside the app, check for individuals with a fire emoji next to their names in your partner's Snapchat. The fire emoji signifies a Snapstreak between your partner and that person, indicating they've exchanged Snaps within a 24-hour window for more than three consecutive days, some of which could be compromising.
If there are names in your partner's Snapchat contacts that you don't recognize, especially if there's an active Snapstreak, it could raise suspicions of Snapchat cheating. However, having a conversation with your partner about the nature of their connection with these individuals might be advisable.
---
4. Access the target phone
If you have prolonged access to the target phone, this could be the simplest method to detect potential cheating. First, you must access your partner's social media applications, particularly Snapchat, and inspect their most frequent contacts.
Reviewing their Snapchat friends can offer insights into their most frequent correspondents. Additionally, examine their phone's text messages and call logs for suspicious activity.
---
5. Confront them directly
Communication is the cornerstone of every relationship. If by any chance you suspect your partner is Snapchat cheating, asking them directly could be the best approach. Keeping such fears to yourself will only make matters worse.
If you don't know what to ask your partner, you could start by writing down some questions that have bothered you. This will give you a rough idea of what to say and open further discussion.
Also, you can exercise a few mindfulness practices to ensure emotions don't get in your way. Plenty of mindfulness exercises, such as meditation and deep breathing, can help you communicate effectively.
---
6. Inform them you're unhappy about the relationship
Like most of us, confronting your partner or spying on them might not be as easy. That's why communicating with them can help clear any doubts. So, you could approach them and open up about how their behavior is causing distress if you suspect that your partner might be Snapchat cheating.
If your significant other cares about your relationship, they will be sure to clear any doubts regarding their recent behavior. This way, you can avoid the hassle of spying on them.
---
7. Catch them red-handed
Conversely, if you fear confronting them might trigger defensiveness or dishonesty, you could consider catching them in the act. While this might seem challenging, especially if you're not a seasoned detective, it's often more achievable than you'd think.
How do you catch someone cheating on Snapchat? Extra vigilance on your part can create an opportunity to uncover their indiscretions. However, the downside is that it might lead to a contentious situation because you're pulling them out of their comfort zone and into reality.
Disclaimer: While this section offers tips on how to detect Snapchat cheating, it's important to take note that we do not recommend any form of spying on your partner. The method is usually dangerous for any relationship regardless of the motivating factor. Therefore, you need to exercise caution when choosing which approach to adopt.
---
Best Snapchat spy app
If your partner is adept at maintaining their secrecy and you never catch them red-handed, consider installing a Snapchat spy app on their Android or iPhone device. Such applications are useful for accessing various Snapchat user data, including photos, videos, stories, friends, snaps, Snap Map information, and conversations.
For iPhone users, there are even specialized iPhone spy apps that go beyond monitoring just their Snapchat activities, all without the need to learn their iCloud credentials.
Some common spying apps include:
1. mSpy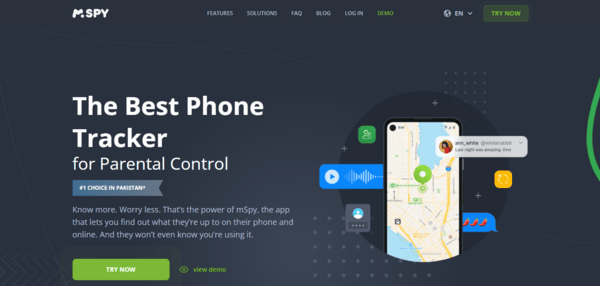 While mSpy is renowned for its role in parental control, it's also an effective tool for catching a cheating partner, particularly on Snapchat. This tool can provide valuable evidence of Snapchat-related infidelity.
mSpy is a remote monitoring application that offers various functionalities on the target phone. It allows you to access social media conversations, track the individual's movements, view call and message logs (including deleted messages), examine their search history, and access the photos they've sent or received.
Furthermore, mSpy is user-friendly and ensures your presence remains discreet on the monitored phone. Importantly, you no longer need physical access to the target phone at any point in time. This app serves as a comprehensive solution for gathering the information you may require to identify a cheater.
---
2. Eyezy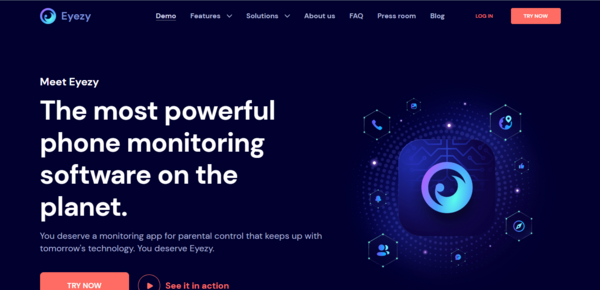 Eyezy is another valuable application for remote surveillance and tracking of different devices and will come in handy for Snapchat cheating. It helps you monitor activities like their internet searches, current location, downloaded apps, conversations, and most-used apps.
---
3. uMobix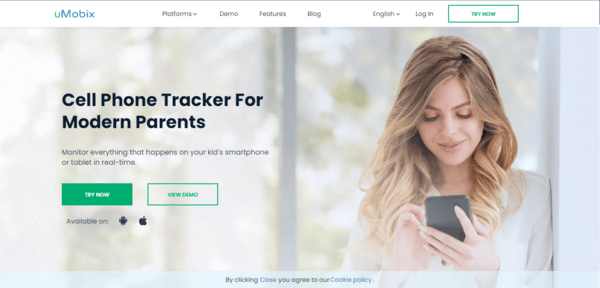 uMobix is a popular Android tracking application equipped with various features. It offers real-time data, making it useful for monitoring potential Snapchat cheating or activity on any other social media platform, including WhatsApp, Instagram, and Facebook.
Setting up uMobix takes just five minutes. To begin, you'll need to register for an account with uMobix. After you've completed your subscription payment, you'll receive an email with precise instructions on what to do next. Now comes the tricky part – obtaining access to the target cell phone.
Since someone engaged in cheating is often quite protective of their phone, you'll need to get a bit creative. One commonly used method is to seize the phone while charging or when the other person is occupied, such as during a shower.
Once you've successfully installed the app, you'll gain access to nearly all activities happening on your phone through an online control panel. The menu will allow you to select precisely what you want to monitor. Some information you can access via the control panel includes texts, call logs, location history, browsing history, contact lists, Snapchat communications, and other social media app data.
Luckily, the uMobix icon remains hidden; hence, your partner can't tell you've installed it on their device. Furthermore, if necessary, you can monitor multiple phones using this service.
---
4. iKeyMonitor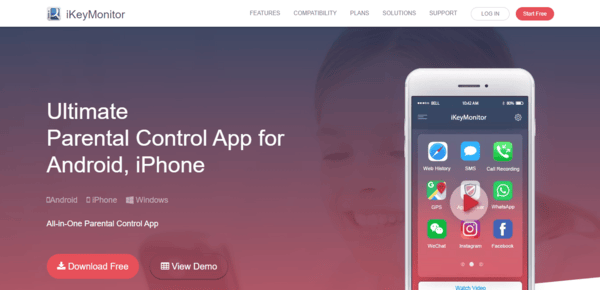 iKeyMonitor is common among iOS devices. However, you need to register for an account with iKeyMonitor to find out whether your partner is Snapchat cheating.
Once you've selected the type of monitoring you desire (such as iPhone without jailbreak), you'll promptly receive detailed instructions in your email. They will guide you on entering the iCloud credentials of the individual you wish to check. After that, the app will enable you to monitor your partner's Snapchat activity.
Please bear in mind that while you won't have access to their messages, you will at least view the media they are exchanging.
---
5. ClevGuard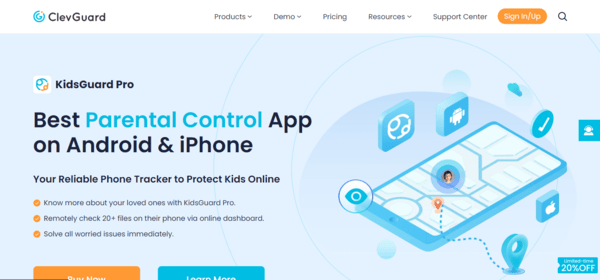 With ClevGuard, you can remotely monitor your partner's socials, including Snapchat and WhatsApp. The app allows you to remotely access their Snapchat stories, messages, and other communications via their device.
---
Exit the relationship and move on
While you might try installing spying apps or confronting your partner, the sad truth is the relationship might be on its deathbed. Regardless of your efforts, it might bear no fruit if your partner is probably tired of the relationship and is eyeing their next partner.
Even worse, you could confirm that they are Snapchat cheating, but that won't mean it will be the end of it. This leaves you with no option but to accept that you can't control their infidelity.
Therefore, instead of continuing to hurt yourself, you can take the broad step and move out of the relationship. You need to prioritize your mental peace, no matter how painful it is to let go.
Conclusion
As new technologies emerge, people are finding new ways of communicating with each other. This has opened up new avenues for cheating partners to exchange sweet nothings behind their partner's back.
Snapchat falls under one of the most preferred apps by cheating apps due to its ability to delete chat and snap history.
Being in a relationship with a cheating partner can be draining and hurting; therefore, every individual wishes to find the truth, which can be challenging. However, using the spying apps or observation methods discussed above, you can identify and catch your partner if they're cheating.
Nonetheless, before confronting them, ensure you have solid evidence since wrong accusations could ruin a healthy relationship.
FAQs
It's simple. You can opt for the observation techniques where you pay attention to their daily behaviors and patterns. Second, you can use a spying app such as mSpy to monitor their Snapchat activity. Additionally, you can opt for the interactive approach, where you effectively communicate your fears or ask them directly about Snapchat cheating.
While you can't control your partner's behavior, you can nurture a healthy and happy relationship in various ways. They include checking in, making time for each other, having healthy communication, keeping your intimate life interesting, and setting healthy boundaries.
Yes, there are. Apps such as uMobix, mSpy, Eyezy, ClevGuard, and iKeyMonitor can help you monitor your partner's activity.
Yes, it is. You can opt for spying apps to track their activity. You can also opt for other conventional ways, such as confronting their suspicious actions or informing them about your worries.
To tell if your partner has more than one Snapchat account, you can try blocking them on Snapchat, then click the "
" icon. If they happen to have another profile, the "
" section will show their other username.
Yes. There are many spying apps in the market that offer a free trial. Once satisfied with their service, you can opt for a premium plan with additional features.
Yes and No. On the one hand, Snapchat doesn't retain a history of your chats or snaps, meaning you can't view someone else's history. However, you can track your partner's chats and snaps with a spying app.
Snapchat is preferred by most cheating partners because it doesn't keep a history of snaps or messages.