15 ways to tell if someone is spying on your cell phone (and how to stop it)
This guide provides you with 15 ways to know if someone is spying on your cell phone, plus how you can remove spy software alongside stopping them ahead.
Would you want your personal data stolen? Each passing day the government surveillance programs get even tight, spyware gets rampant, and there's an increase in the number of bad actors. Therefore, it's almost impossible to stay safe online.
We can all agree that the world is moving at a faster rate, thanks to the evolution of technology. Mobile phones, for instance, have found their way almost everywhere across the globe. Undoubtedly, they are now part of our lives with full identity.
Your cell phone might have several messages, emails, saved voicemails, family pictures, notes, browsing history, GPS location, and much more personal information.
Basically, your cell phone may be having your entire life information, which makes it easy for you to manage your operations.
But, have you ever imagined what may happen if such information from your phone gets into the wrong hands? Indeed, it would be an unimaginable disaster.
Most folks are trying to get into your phone, and fortunately for them, it's working. What makes it even easier is the fact that you may never know when someone is spying on your cell phone.
Now, since getting rid of your phone is not an option, securing it is the most important thing eternally. Luckily, there're several signs that tell if you're being spied as well as ways to stop such attacks.
What is mobile spyware?
Mobile spyware is merely software that will monitor as well as record all your actions and information without your knowledge or permission.
However, if you're aware this monitoring software is installed in your device, then the software is no longer considered as spyware.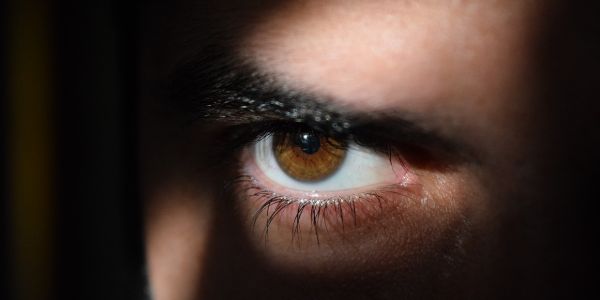 So, how will you end up with mobile spyware being installed in your device?
Just like desktop spyware, you'll get it installed via several ways, such as when you sideload a third-party software app after being redirected, or you visit a malicious website, and also you get mobile spyware when you leave your device physically unattended. All those channels can result in your device being spied.
Once spyware infects your device, all your activities will be monitored. Think about all your conversations, messages, emails, and entire data in your device.
Another route that can be used by an attacker near the target for spying on a cell phone is through the Bluetooth via various techniques such as Bluesnarfing.
Surprisingly, when your smartphone has been compromised, it can even be used to spy on other devices near it.
For instance, a plethora of smartphone accelerometers in the past have been applied in keyboard vibration attacks, whereby they detect precisely everything that's typed on a computer by the phone just sitting near the keyboard.
If you thought that's all that mobile spyware could do to your phone, you're wrong as the big brother would be watching too.
According to Edward Snowden, the government could be using mobile spyware as well to access any data of a given citizen with tools such as the Smurf suite of spyware.
Cell phone spying apps on the market
There are a lot of apps in the market that one can use to spy on your cell phone, some of the popular ones include;
FlexiSpy
FlexiSpy is a common stalkerware in the current market, marketing itself via a slogan: "It takes absolute control of the device, letting you know everything, no matter where you are."
It can monitor an array of devices from Android smartphones to PCs. Also, the company can deliver a device that's already pre-installed with the malware.
FlexiSpy is capable of listening to calls and can spy on various apps such as Viber, WhatsApp, and Facebook.
Moreover, it can record Android VoIP calls, exfiltrate content like photos, and it can also intercept emails as well as text messages.
PhoneSpector
PhoneSpector is another popular spy app that claims to offer "undetectable remote access."
It's designed to be used for both iOS and Android handsets. However, they claim that the service is for parents as well as businesses looking to track the company-owned devices that are used by employees.
All that it requires is only to text or email an OTA (over-the-air) link to the targeted device; then, the automated system sets up data transfer protocols as well as necessary information for monitoring the device.
Therefore, you can simply view the calls, texts, GPS, and many more by logging in to your online account within minutes, and you're ready.
SpyPhone Android Rec Pro
This is another spyware that claims to over you full control over the functions of a smartphone.
It claims to offer capabilities to listen to the background noise of the calls as well as recording them entirely.
Also, it can intercept and send copies of the SMS on the victim's phone.
mSpy
mSpy is another stalkerware app that markets itself and has found presence among parents.
For iPhone, mSpy will allow the user to monitor all the SMS messages, GPS locations, phone calls, as well as apps such as WhatsApp and Snapchat. Moreover, it has a keylogger that records each keystroke that's made on the target device.
That is not all
The list for stalkerware is a broad one and includes others like Spyera, SpyBubble, MobileTracker, Spyzie, Mobisteath, FoneMonitor, and Android Spy. Most of them merely offer similar features and are booming in the current world.
Also, it's possible that you can be monitored by legitimate software that has been abused.
Whether you turn on the GPS or not, there're some information recovery apps as well as services that are meant to track a cell phone when it's stolen or lost, but it can work against you to track your location instead.
How a spyware gets installed on the target phone
We can all agree that if stalkerware and spyware cannot manage to get into your phone, then it means you're free from being tracked. So, how do they get installed on the target phone?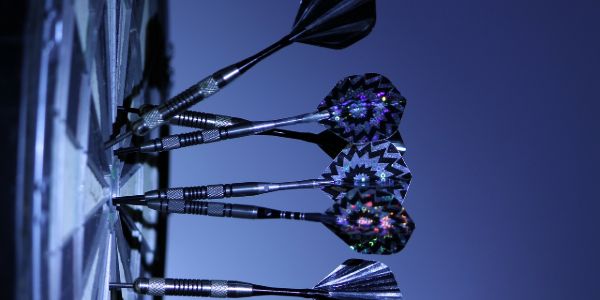 Mostly, the installation is done physically on the target phone to give it all the permission needed by the app at the same time.
However, if physical access is not available, there're other ways it can still be done.
It's the same thing all day long, just like the cybercriminal tactics, whereby a link or email attachment is sent along with the malicious package.
15 signs to tell if your cell phone is being spied
Most folks are being spied on without them even knowing it. However, you can tell when your smartphone is being spied and there is spyware on the phone.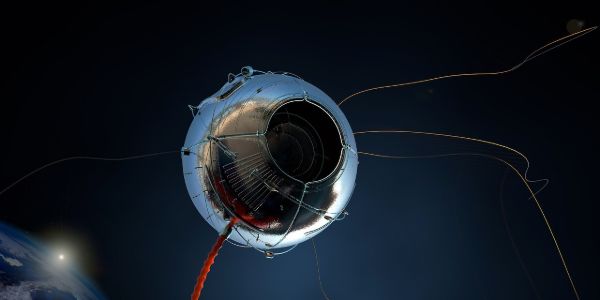 All it requires is close attention to your cell phone and its unusual behaviors and the way it responds to commands. Here are 15 easy signs to tell if your smartphone is being monitored, tapped, or tracked;
1. Unusual battery drainage
Your phone's battery will drain faster under resource-intensive activities like streaming, gaming, or browsing the web.
Spyware software usually uses a significant amount of battery when active. Therefore, if you notice your battery is draining more quickly under no such activities, then it could be an indication that you're under attack.
2. Suspicious phone call noises
When spyware is installed on your phone to eavesdrop your phone conversations, they usually make some weird sounds when you're on a call. Therefore, never ignore if you hear such sounds in the background, such as crackles, beeps, echoes, or white noise.
Sometimes such noises may be as a result of bad reception, but it's for your best interest never to take chances. So, ensure that you check such suspicious activity or intrusive apps.
3. Excessive data usage
Basically, spyware is meant to send data to the hacker's server from your phone, meaning that excessive data usage is needed.
Therefore, if you suspect that excessive data is being used, then it could be a clear indication of someone spying on your cell phone. Always ensure that you track the network usage of your phone regularly.
4. Suspicious text messages
It doesn't sound good when you receive a random text having symbols or codes.
Such texts could be a result of spyware on your phone. The first rule is to never click on a link in either email or text message, ignore such messages — always.
Also, report any spam messages to your mobile phone provider immediately, which is free of charge in most of the cases.
5. Pop-ups
Perhaps you've experienced some random pop-up dialogue.
Some could warn you about malware, and when you click on them, they redirect to some shady webpages. That could be malware in your phone or a route to set foot into one.
If such pop-ups claim that you're a winner of something too good to be true, behold that's probably it.
6. Phone performance slows down
If your cell phone suddenly becomes too slow without any understandable reason, then it might be a good sign that you're being controlled or monitored.
Therefore, it could be time to check your phone, and always never leave your phone unattended around folks you don't trust.
7. The enabled setting for apps to download and install outside of Google Play Store
Another sign that might indicate that you have spyware on your phone is when you find your android phone is set to allow downloading and installation of apps outside the official Google app store without your consent.
Such a setting could be a sign that there is spyware within your device, and hence you need to check for any unfamiliar app within your phone.
8. The presence of Cydia
Generally, it is a tough job for anyone (even professional hackers) to infect iOS devices with malware, unless jailbroken.
However, Cydia (a package enabling users to install software packages on any jailbroken device) makes malicious program installation a breeze. Therefore, its presence (if you never downloaded it) could indicate tampering of your device.
9. Unexpected reboot
Does your phone reboot without your command? If such behavior appears, then it could be an indication that someone is controlling your phone remotely.
Understandably, if someone could have the power to reboot your phone, then there's too much they can do within your phone.
10. Suspicious files
Another way to know whether you're being spied on is by checking for suspicious folders or files that are created on your phone (which you're sure you didn't create).
If such folders or files are present on your device, then chances are your phone has spyware software installed on it.
11. Difficulty in shutting down the cell phone
If you start experiencing difficulties when you shut down your cell phone, then it might be the case where your device has been compromised.
What happens is that when spyware gets installed on your phone, it typically runs in the background, meaning spyware can prevent your device from carrying essential functions such as shutting down completely.
If the cell phone backlight doesn't switch off seemingly to a completely black screen, then probably spyware is causing that difficulty.
12. Prolonged shutdown duration
Just like a PC, your cell phone will start by closing all the active processes when you shut it down.
Therefore, if your cell phone takes more time than normal to shut, then it means more time is being taken to cancel the data-transmitting activities of spyware software.
For instance, if you wanted to shut down your phone just after finishing a call or a series of connections and your phone takes long, it could be a result of the software trying to record the newly-generated information.
13. Phone temperature suddenly rising
Is your cell phone temperature rising? It's apparently a normal phenomenon when your phone is on a hard-core gaming session, or when it's charging.
However, that should not be the case when your phone is lying idle in your pocket, or simply while performing light tasks.
An increase in temperature could be a sign that your phone is sending data to some other device without you knowing, and that's why its temperature is increasing.
14. You hear sounds when the phone is idle
Your phone should not make any sound when it's idle.
If you hear such noises and you're not using your phone, it could merely mean that a big brother is definitely watching you. Never take anything for granted as that could mean risking your data to third-parties.
15. Cell phone lighting up on standby
Another way to tell if your phone is being spied is when it lights up while even on standby. Most folks ignore this sign, and it's one that you should never overlook.
I think someone is spying on my cell phone. How do I find and remove spyware from my mobile?
Spying has become a common scenario in today's world of technology. There're several ways with which you can be spied on without having any idea.
So, the most meaningful thing you can do is find out whether spyware has been installed on your cell phone.
But how will you find hidden spyware in cellphone, or even remove it? You don' have to worry, here's how to do it;
Solution for Android users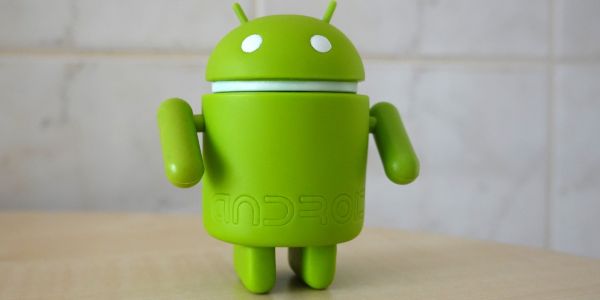 If you have an Android device, you can check for installed spyware by checking your files. All you can to do is follow the following steps;
Get to your phone's Settings.
Then go to Additional settings.
Click on Application management, whereby you'll need to look for a file that is unusual that you probably didn't put yourself. Besides, you can search specifically for spy apps with keywords like monitor, stealth, Trojan, and many others.
If you find one, delete the app.
However, you should be aware that some software may not use their actual names, but will rather use a fake name. Therefore, in such cases, you need to find the right provider to help you delete the file.
Alternatively, you can block the apps by adjusting the security settings by;
Got to settings
Additional settings
Get to safety and privacy.
Look at the "Unknown sources" section, which restricts the installation of apps that are not from the Google Play Store.
Solution for iOS users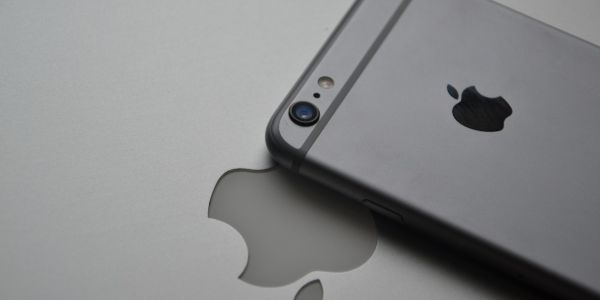 Compared to Android, iOS devices are significantly hard to get infected with malware unless they're jailbroken.
Therefore, attackers will want to jailbreak your device to monitor your iOS device by bypassing security as well as modification restrictions.
While jailbroken iOS device is ideal for spying software to work at their best, still, there are spy apps that work on non-jailbroken iPhones.
For instance, mSpy is an app available in the App Store, which works on a non-jailbroken iPhone, and serves best to parents looking to monitor their children.
mSpy can still be installed on your device by anyone who has your iCloud account password. Therefore, you need to change your iCloud password frequently.
To ensure that you stay on the top of the list with any iOS spyware suspicion, ensure that you update the device with the most current updates via iTunes to remove potential jailbreak as well as third-party software.
Solution for Windows users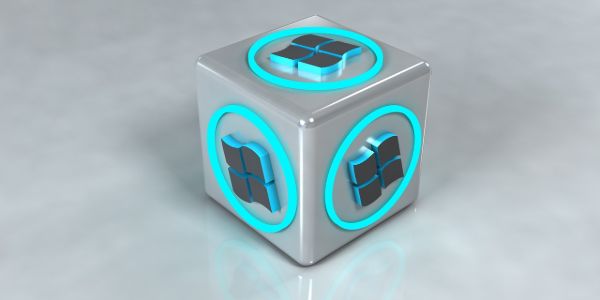 For now, there is no spy software available for mobile devices with Windows operating system.
Therefore, if you're using a Windows cell phone, then you can at least have a breather, for now, from big brother.
Last line of defense: Factory reset
Whichever the device type you may be using, your last line of defense against spyware is a factory reset.
Resetting your device to factory settings implies that all the third-party apps will be deleted, meaning any spy software will as well be removed.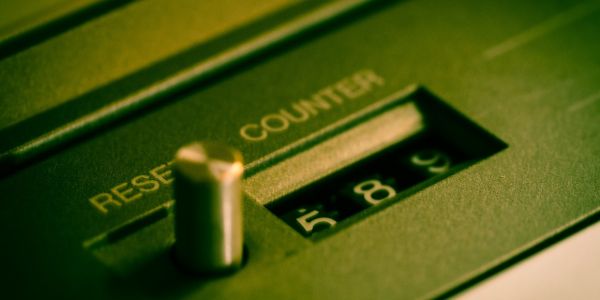 However, if you decide to go that route, ensure you create a backup for your contacts, essential files, and photos first.
How to prevent cell phone spying ahead
You probably don't want your personal information to get into the wrong hands, especially without your consent.
Hence, to ensure that your device is safe from any potential attack or mishap, you should know all the possible ways to prevent cell phone spying before it happens.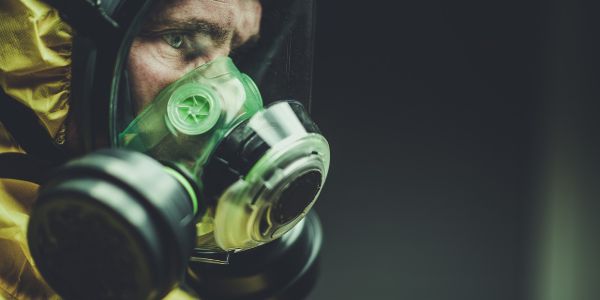 Here's what you have to do;
Keep your mobile with you all the time
Most of the people who wish to spy on you will access your phone physically to install spyware tools.
Therefore, to be safe from such scenarios, ensure that you know where your phone is all the time. Leaving your phone unwatched anywhere should not be an option.
Connect to public WiFi only with a VPN
A public Wi-Fi is, without a doubt, a free lunch when you want to enjoy your online activities while you're out and about. Unfortunately, it's a place where hackers also take advantage to get into your phone easily.
For instance, a hacker could fake a public Wi-Fi, and once you connect your phone, a hacker can access your internet traffic. Therefore, ensure that you use a reliable VPN such as ExpressVPN when connecting to any public Wi-Fi.
Disable the phone's microphone
Your phone's microphone can be another route that can be used to spy on you.
Therefore, you should always ensure that your phone's microphone is disabled. The apps that can access your phone microphone can be controlled in your settings.
Don't trust everyone with your phone
Most folks have fallen victim to attacks by trusting people they should not have trusted.
Avoid letting anyone handle your phone because anyone can have bad intentions of installing spy software on your device.
Make use of a private web browser
Your browsing activity could be monitored if you don't use a secure browser.
You don't want to take chances with your sensitive data such as credit card, bank, and social security information being exposed to the online criminals.
Whenever online, ensure you utilize privacy-focused browsers such as DuckDuckGo, Focus, Brave, and Firefox.
Up-to-date phone software
Whenever there's a new software update, ensure that you update your phone as soon as possible.
It can help kill mobile spyware as the updates are sometimes essential in fixing the security flaws that hackers may take advantage of.
Avoid suspicious links
People are often targeted with links asking to click on them and win some gifts that are too good to be, and those are the links you should avoid like the plague.
It is common sense to never click on any link from an individual you don't know. If you badly want to click on those links, then ensure that you use tools like Virus Total to scan the files and links first.
Be app-smart
Some apps could be pirated, just looking to collect your personal data.
Not all the apps are worth to be installed, and hence you should at least read the permissions the app requires you to provide.
Before agreeing to the terms and conditions of any app, take your time and look at them keenly, always.
Bluetooth and Wi-Fi should be off when not in use
Sometimes you may not connect to a nearby Bluetooth or Wi-Fi willingly. When they are open, they can connect automatically, exposing you to potential attackers, and hence installing spyware on your phone.
Therefore, it is always a good practice to turn off your Bluetooth and Wi-Fi as soon as you are done using them.
Delete apps or any files you're not aware of
Sometimes you may realize an app or file exists in your cell phone that you didn't install.
Most of the spyware apps, as well as other malicious software, appear in your cell phone like a file or app.
You should, therefore, perform a scheduled cleaning of the device by deleting all content that you don't remember installing.
Limit your phone's ad tracking and opt-out of ads
Some companies and apps may track the usage of your phone and use your data for targeting ads your way.
Unfortunately, some may be using that data in the wrong way. You can limit or even opt-out of ad tracking.
To opt-out of advertisements personalization (limiting ad tracking) on Android devices, follow the following steps:
Go to your 'Settings.'
Locate and tap on Google.
Now, click on Ads.
Finally, turn ON the 'Opt out of Ads Personalization' option.
If you are an iOS user, you can do the same on your iPad or iPhone by heading to;
Settings.
Then Privacy.
Next, Reset Advertising Identifier.
and finally, click on the Reset Identifier when asked (a prompt will come up).
Utilize antivirus software
Just like in a computer for preventing malicious software, apps, or code, antivirus software is another significant component for your mobile security. You can also utilize them in your phone to detect spy software and quarantine it before doing any real damage.
Final thoughts
Have you ever been tracked? Or are you having an issue right now?
Surprisingly, most folks who are being spied don't even know that they have spy software on their cell phones.
Nothing is more disturbing like a discovery that you've been being spied. That is why cell phone spyware detection and removal is of utmost importance.
Fortunately, you don't have to stay in the dark any longer, thanks to the information on this article.
All you're required to do is to pay close more attention to your phone to notice any unusual behaviors that may suggest the presence of spy software.
After that, you can take appropriate action to stop the spy software on your cell phone.
Yes, a good number of free spyware removal tools exist today, but they say prevention is better than cure. Therefore, ensure your phone is always protected against any potential installation of spy software by following the cell phone spying prevention tips listed above in this article.
---
Images via Pixabay.
About the author
Gannicus Oliver
Gannicus Oliver is an experienced tech journalist (he loves writing on emerging techs and digital privacy issues) and an online business consultant. He boasts over four years of writing experience. In his free time, Gannicus enjoys uncovering thrilling adventures and traveling around the world.