We are all concerned about our online security and privacy. But DuckDuckGo, the most widely used anti-Google search engine, promises better privacy online. So, is DuckDuckGo safe and actually good enough to fight known security threats?
Let us break that down for you.
Each day, users are becoming increasingly worried about how their online data is handled. Increased surveillance, endless security breaches, and data sharing have continually posed unimaginable stress to internet users.
This has led us to a position where we believe popular internet service providers don't care about our privacy. For this reason, internet consumers are striving to protect their data today. Yet, finding the correct methods to become anonymous and secure online remains a big challenge.
A larger percentage of internet users have become disappointed with such trends – especially from the behaviors of big tech companies. Most of these firms have continued to track users and collect sensitive info. In turn, this data is sold to other parties for marketing purposes.
Because of this, users have begun to opt for alternatives to these platforms in bulk. For instance, people are now considering Facebook, Twitter, and WhatsApp alternatives.
Besides social and messaging services, search engines have also become another prime concern. We have seen people ditching Google for more secure and private search engines.
If you need to surf online anonymously, then DuckDuckGo comes in handy. It is the best alternative to mainstream search engines such as Google. Let's dig deeper into this privacy-focused search engine.
What is DuckDuckGo?
DuckDuckGo is a dedicated internet search engine that emphasizes users' privacy. It boasts various safety features targeted at a safer online experience.
In short, it is a tracking-free alternative to Google.
The company describes itself as a dedicated search engine that never tracks user data. It was established over a decade ago as a secure online search engine. However, it has grown to become a full-fledge privacy-focused web company through its web browsing safety utilities.
It promises not to use cookies for tracking its users. The platform insists it will never collect personal information – of those who use it.
Also, DuckDuckGo allows users to optimize their web experience. That is combined with unrivaled levels of privacy protection. Most services offered by DuckDuckGo are quite one-off than popular search engines.
DuckDuckGo includes various tools essential for online safety and privacy. In other words, it packs heavyweight safety measures in its catalog. Meaning you're always secure and anonymous while browsing through this incredible search engine.
To this far, you have insights about DuckDuckGo privacy and security countermeasures. So, you are likely to experiment and see for yourself. However, it is essential to get a comprehensive understanding of this search engine.
That said, read on to learn more about DuckDuckGo – and how it can keep your digital life private today as it should be.
DuckDuckGo and tracking-free search results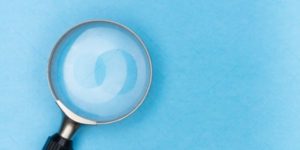 As noted already, DuckDuckGo thrives in providing a tracker-less search engine. That is widely referred to DuckDuckGo Search. On it, user searches are entirely anonymous and untracked.