We are all concerned about our online security and privacy. But DuckDuckGo, the most widely used anti-Google search engine, promises better privacy online. So, is DuckDuckGo safe and actually good enough to fight known security threats?
Let us break that down for you.
Each day, users are becoming increasingly worried about how their online data is handled. Increased surveillance, endless security breaches, and data sharing have continually posed unimaginable stress to internet users.
This has led us to a position where we believe popular internet service providers don't care about our privacy. For this reason, internet consumers are striving to protect their data today. Yet, finding the correct methods to become anonymous and secure online remains a big challenge.
A larger percentage of internet users have become disappointed with such trends – especially from the behaviors of big tech companies. Most of these firms have continued to track users and collect sensitive info. In turn, this data is sold to other parties for marketing purposes.
Because of this, users have begun to opt for alternatives to these platforms in bulk. For instance, people are now considering Facebook, Twitter, and WhatsApp alternatives.
Besides social and messaging services, search engines have also become another prime concern. We have seen people ditching Google for more secure and private search engines.
If you need to surf online anonymously, then DuckDuckGo comes in handy. It is the best alternative to mainstream search engines such as Google. Let's dig deeper into this privacy-focused search engine.
What is DuckDuckGo?
DuckDuckGo is a dedicated internet search engine that emphasizes users' privacy. It boasts various safety features targeted at a safer online experience.
In short, it is a tracking-free alternative to Google.
The company describes itself as a dedicated search engine that never tracks user data. It was established over a decade ago as a secure online search engine. However, it has grown to become a full-fledge privacy-focused web company through its web browsing safety utilities.
It promises not to use cookies for tracking its users. The platform insists it will never collect personal information – of those who use it.
Also, DuckDuckGo allows users to optimize their web experience. That is combined with unrivaled levels of privacy protection. Most services offered by DuckDuckGo are quite one-off than popular search engines.
DuckDuckGo includes various tools essential for online safety and privacy. In other words, it packs heavyweight safety measures in its catalog. Meaning you're always secure and anonymous while browsing through this incredible search engine.
To this far, you have insights about DuckDuckGo privacy and security countermeasures. So, you are likely to experiment and see for yourself. However, it is essential to get a comprehensive understanding of this search engine.
That said, read on to learn more about DuckDuckGo – and how it can keep your digital life private today as it should be.
DuckDuckGo and tracking-free search results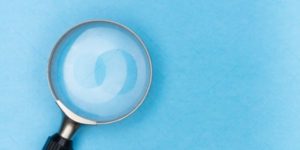 As noted already, DuckDuckGo thrives in providing a tracker-less search engine. That is widely referred to DuckDuckGo Search. On it, user searches are entirely anonymous and untracked.
Yes, that is something mainstream search engines such as Google and Bing lack. Another thing is that it has an easy-to-use interface and works almost similarly to Google.
That means users hardly notice a significant difference between DuckDuckGo and Google when it comes to ease-of-use. Some of DuckDuckGo's key features make it even better than most of the mainstream search engines.
However, the prime difference emerges when it comes to image solutions. During our tests, we found that Google offers have more precise (and greater in numbers) images than DuckDuckGo.
Although, search results are somewhat the same. DuckDuckGo search is unideal if you're into image searches. So, don't be astonished when you see some differences between the two there.
Is it worth shifting from Google to DuckDuckGo search?
Google undoubtedly is the best search engine available today. That is a fact.
But if you care about your privacy, want clean search results, and do not like the idea of being targeted with ads, using DuckDuckGo is your best bet.
Even though only a few people actually take action, online security concerns remain a significant hindrance.
Adopting robust online safety measures is the best way to alleviate such securities. This is what DuckDuckGo offers. The company has devoted itself to ensuring people remain anonymous while searching for information or products online.
More so, you don't have to worry about third-party tracking anymore. Unlike Google, you can search anything online via DuckDuckGo – without any threat to your privacy.
Making DuckDuckGo your default search engine can thus be an excellent move. While it's set as the default engine in most private browsers, popular mainstream web browsers also give users the option to make DuckDuckGo their default browser. And again, you don't have to change your browser to use the DuckDuckGo search.
---
How to make DuckDuckGo your default search engine
Switching to DuckDuckGo is relatively straightforward. Besides, the process is almost the same across different web browsers. Below is how you make DuckDuckGo your preferred search engine:
Open your web browser
Navigate to your browser settings (sometimes referred to as preferences, too)
Search to find the "Search Engine" section
Click on "Default Search Engine"
And choose DuckDuckGo as your default search engine from the drop-down list available there
That is all. It is often the standard format for swapping between various search engines across different web browsers. However, some browsers such as Google Chrome offer more comfortable ways to make DuckDuckGo your default search engine in the form of addons. The DuckDuckGo extension is also available on Firefox too.
---
What is DuckDuckGo Privacy Essentials (the extension) all about?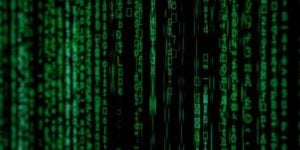 Let's turn our attention to DuckDuckGo Privacy Essentials. Up to this point, you're aware that DuckDuckGo is far much better than other search engines – when it comes to user privacy protection.
But why exactly does it stand out? Does it actually protect against web tracking?
Well, we can attest it provides the utmost protection to user data – primarily by preventing third-party tracking. In simple words, DuckDuckGo Privacy Essentials acts as an ad-blocker.
It works almost the same way as most popular ad-blockers while covering a little extra mile. This search engine – more specifically as an ad-blocker – prevents and blocks individual websites from showing unnecessary information. These include pop-ups, various types of ads, and banners.
Once you access a particular site using DuckDuckGo, it scans through the website vigorously and if there are any ads, it blocks them. Again, DuckDuckGo Privacy Essentials prevents websites and hackers from accessing your data. That makes browsing the internet a safer experience for you. Let's uncover further bits about it below.
Ideal against third-party tracking
DuckDuckGo Privacy Essentials also play a vital role in blocking web trackers. Here, it assesses third-party websites users visit. If there's any form of tracking, it gets blocked immediately.
Once any third-party website is blocked, users are notified of the same. That enables them to learn which websites track online user activities. You can access the utility and see all the websites blocked.
Such a technique is ideal for those looking to secure their data when browsing unknown sites. Having a complete list of sites likely to collect your data is vital. This is because it keeps you aware of which online companies are privacy-conscious.
---
Guarantees digital privacy
As noted already, the digital world has its own share of privacy concerns. Being mindful of your digital privacy and security can be relatively challenging. DuckDuckGo tends to alleviate such hassles.
Whether you are using a DuckDuckGo extension or search engine, you are always protected. This is because it becomes active once you open any webpage; it analyzes the site and provides a unique privacy grade.
The privacy grade generated often results from the total tracking requests sent from the host. Still, it will block any suspicious ads, malware, and anything that tracks your traffic. DuckDuckGo does not track you and instead protects you against other online trackers.
DuckDuckGo Privacy Essentials also considers the Terms of Service when grading sites. At times, it can force websites to use encryptions on their connections. Such a feature ensures companies get minimal chances of tracking users.
One thing that makes DuckDuckGo standout is usability. Be it the search engine extension or specific features; it is the best out there when it comes to ease-of-use.
The DuckDuckGo extension stays visible on every web page you visit. Hence, you can activate it anytime you wish to evaluate the website's privacy.
Anytime you click on the icon, you'll see the breakdown of how DuckDuckGo Privacy Essentials calculate the privacy grade of the particular page you are on. That enables users to understand the threat websites pose to their information online.
---
DuckDuckGo Privacy Browser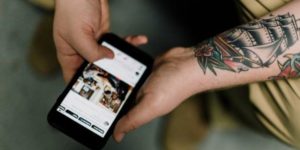 Mobile devices aren't spared when it comes to privacy protection. They also hold crucial data that need utmost security. DuckDuckGo has got you covered here as well.
Today, people use either Android or iOS mobile devices globally. We are all shifting to mobiles; let's face it.
We access different sites, stream content, or do any other thing we can do – all on mobile devices these days. Such practices open doors to tracking and security threats.
DuckDuckGo has the answer to curb these situations, a DuckDuckGo Privacy Browser app. It is a unique mobile app used as a substitute for insecure browsers.
Instead of considering several privacy tools, the DuckDuckGo browser provides instant protection whenever you need it. The app enables you to browse, stream and ask questions safely and privately.
There exists both DuckDuckGo Privacy Browsers for Android and iOS platforms to accommodate all mobile users. The merry of it is that it is much easier to use than popular mobile browsers. In our tests, we found it to be working pretty much like Safari and Chrome.
Equipped with endless features
The DuckDuckGo Privacy Browser comes with distinct features. Among them are Privacy Essentials features.
In a few words, the app blocks ads channeled to users from different companies. It also shows the privacy grade – available on the top left-hand of the browser bar.
With these features, users can enjoy a safe and private surfing experience. Also, unlike other mobile browsing apps (most of them track users), you don't have to worry about online tracking.
---
DuckDuckGo Burn feature
The mobile Privacy Browser app also includes another feature – Burn. It is much of a button located on the bottom of the web browser bar.
This feature is unique and essential. For instance, you open five tabs, each from various webpages. Here, you would have released some traffic data on each site. That is where such sites collect user data.
The feature helps secure your data in two ways. First, it closes these tabs automatically. It then deletes all your web browsing data. Meaning all your data remains inaccessible to trackers.
However, the DuckDuckGo browser tends to store some data but that is all internal. As noted, DuckDuckGo doesn't involve collecting users' data and selling to advertisers from these events. So the service saving some data for internal uses should not be a problem.
As per DuckDukGo, some data's internal storage is only for users' bitterness. That is, it helps you to have a seamless browsing experience. For example, the autofill of a site's address minimizes typing stress in the entire address should you need to do that again.
For a better understanding, the DuckDuckGo Privacy Browser Burn feature enables users to start fresh in every browsing session. This conforms well with the online data safety that online consumers desire.
---
Are there any downsides to using DuckDuckGo Privacy Browser?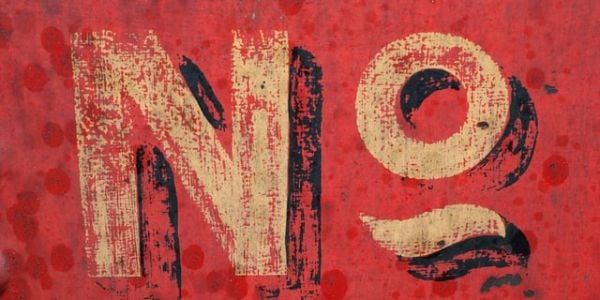 Undoubtedly, DuckDuckGo comes with an extensive list of benefits. Mainly, these benefits ensure the user remains protected while surfing online. Alongside those pros, it has its set of drawbacks, too.
The DuckDuckGo Privacy Browser app for mobile can become tedious at times. That often results due to the various processes taking place within the app. Scanning through websites, clocking, and generating privacy grades simultaneously can make the app slow.
Another limitation is that users cannot transfer bookmarks to DuckDuckGo Privacy Browser. This means it is impossible to your favourite sites saved on other web browsers.
DuckDuckGo also lacks features that offer convenience coupled with invasive approaches. An example for such would be that users cannot switch between apps when using a browser like Google and Gmail. That can restrict you from using other apps while taking a break from browsing.
Lastly, DuckDuckGo has a feature that requires websites to encrypt their connections. However, that only works with desktop web browsers. Unfortunately, the feature looked ineffective with the mobile versions during our tests.
We have covered a lot up to this spot. This guide has highlighted how users can achieve more when they consider DuckDuckGo for private browsing online. Though it has its downsides, it offers praiseworthy privacy while you surf the internet.
Besides, these benefits can be met readily by installing DuckDuckGo extensions or mobile apps. If you do not like the idea of being tracked, opting for DuckDuckGo is your best option.
How to use DuckDuckGo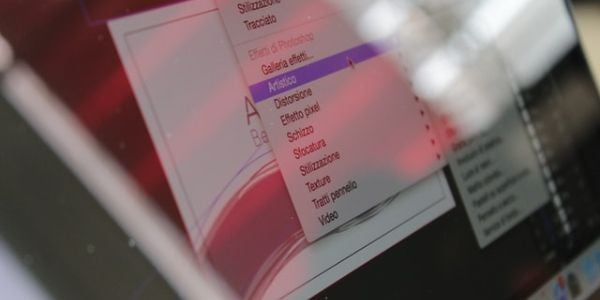 You can DuckDuckGo in different ways: DuckDuckGo search, DuckDuckGo mobile app browser, and DuckDuckGo browser extension. Each of these methods is effective and provides the needed privacy protection. Let's see how each method works.
DuckDuckGo search
As mentioned, it is a web format with various protection features. It resembles the Google search engine and similar platforms. Here is how to use the DuckDuckGo search;
Head over to the DuckDuckGo homepage
Type your search terms
Hit 'Enter' or click on the 'Search Icon' you see there to see search results
---
DuckDuckGo mobile app
As highlighted, DuckDuckGo mobile app is available for both Android and iOS users. Here is how to use the DuckDuckGo mobile app browser;
Search and install the app on your device
Open the app and type in your search terms to start seeing the information you need
---
DuckDuckGo browser extension
If you prefer the DuckDuckGo extension, the process is relatively easy. All you do is add the extension to your browser. As noted above, DuckDuckGo supports both Chrome and Firefox.
All of these methods enable users to surf privately online with ease. With DuckDuckGo, you don't have to worry about third-party tracking, privacy, and online data safety. DuckDuckGo does the hard work for you.
---
Performing a DuckDuckGo search
When you first navigate into the DuckDuckGo page, you'll see it resembles Google. It has a single section where you can enter your search. It is an excellent option for those switching from Google to DuckDuckGo.
Searching on DuckDuckGo is swift and straightforward. All you do is enter your search term in the bar and get your results. It is that easy. DuckDuckGo search also comes with various menus at the top of the search results. Here, you can customize your results.
There are also quick answer boxes like Google to give you more precise answers based on your search terms. And again, it's similar to Google. You can say, DuckDuckGo is actually Google but with a sheer focus on users' privacy.
Bottom line
Thanks to the continuous growth in privacy issues awareness, more people are taking action to secure their online privacy.
The internet is always creepy. Hence, you get the privacy you yearn for, hassle-free and straightforward. Using DuckDuckGo can enable you to browse anonymously without being tracked by sites.