Internet-based instant messaging apps have simplified communications globally. However, these new methods also raise security and privacy concerns. Your conversations could potentially be accessed by the companies behind the apps, hackers, or government agencies. However, you can easily protect yourself from such threats by using secure messaging apps.
In essence, a reliable and secure messaging application offers end-to-end encryption for users' communication. This facility prohibits third parties from seeing the messages, leaving them visible to you and the recipient only.
This guide lists some of the best messaging apps for privacy available in the market.
Don't be overwhelmed by the long list; you will also learn about choosing a messaging application for yourself and much more. So you can easily decide which app best suits your privacy needs.
Top encrypted messaging apps quick list: In-page navigation
What is encrypted messaging?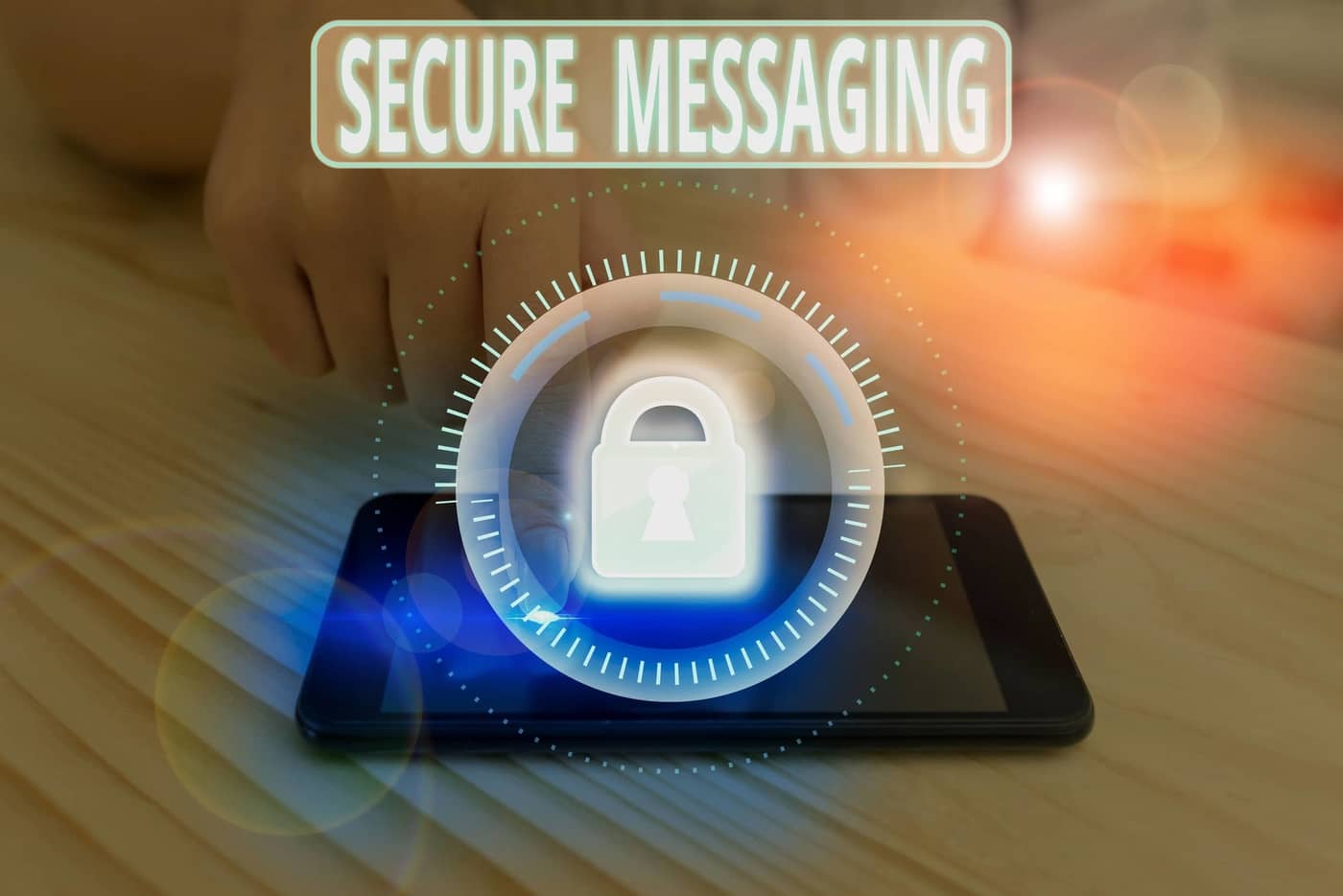 Simply put, it is a messaging method involving end-to-end encryption (shortened as E2EE). It allows only the sender and the receiver to decipher and read the message.
Encrypted texting apps do not collect or store any messages on their servers to keep you completely private. Instead, their servers facilitate the smooth data transition between you and the recipient without storing anything on their part. In this way, they respect your privacy and save you from indirect impact if the servers suffer a breach.
Despite being important, sadly, encrypted communication has caught attention only recently. Thus, many popular communication platforms of today either lack it or offer it as an optional feature. Some of the apps lagging include Facebook (optional encryption), Twitter, Instagram, Snapchat, Skype (optional encryption), Google Hangouts, etc.
Related: Most Secure Email Providers
What makes a messaging app secure?
A messaging app is more than just an array of emojis and cool widgets. It should have features to make your conversations safe and private. Here are some of the most important things you should consider when choosing a secure messaging app.
End-to-end encryption
Perhaps the first thing you should look out for in a secure messaging app is end-to-end encryption. That is a way of scrambling the messages such that only you and the receiver can read them. It protects unwarranted or unnecessary data exposure to others, ensuring that only the relevant parties can decipher the information.
Initially, encryption was used by big businesses and government agencies to protect sensitive data. It was also used by people with a high need for secrecy, like activists and politicians. However, after Edward Snowden leaked information on NSA's surveillance program, encryption became widespread.
---
Open-source code
Revealing an app's source code may seem illogical due to code backdoors and reverse engineering issues. However, putting the code out in the open is regarded as a show of integrity and transparency.