Undoubtedly, Portugal is a beautiful country, but sometimes, one needs to leave and test the waters outside of its shores. Whether you are on a business trip, holiday, school, medical care, or something else outside of Portugal, you deserve access to RTP.
RTP, also known as Radio and Television for Portugal, is the country's most popular TV and Radio network. It consists of three major radio channels and four main television channels. If you are resident in Portugal, watching these channels wouldn't pose a problem, you can also access their live streaming services without experiencing any hitch.
The problem, however, comes when you travel out of Portugal. If you are outside Portugal, you will notice you cannot access those shows you love so much. Instead, what you get are error messages like the one below (translated into English):
Without broadcasting rights
If you get such messages, do not fret, there is a solution: VPN. With a VPN (Virtual Private Network), you won't have to miss your favorite shows and programs no matter wherever you are. In this article, I will be sharing with you how to unblock RTP online using the best VPNs that are most suitable to use. Keep reading to learn all.
How to watch RTP Live outside of Portugal quickly
In hurry right now? No problem. Below is an easy guide for watching RTP outside Portugal real quick:
Select and subscribe to a VPN service of your choice. All of our recommended options listed in this article work great with RTP, but ExpressVPN is our number one recommendation.
Download the VPN app on your device.
Open the client and select Portugal from the list of available servers and connect to it.
Now, head over to the official RTP site and start streaming.
You're done, it was that simple. In case cannot connect, try clearing your browser's cookies, and if this still fails, contact the VPN's customer support for assistance. If you went with ExpressVPN, the chances are you won't encounter such issues.
Best RTP VPNs (tried and trusted)
There are many VPN services on the market, all with the claim of being the best. However, not every provider can stand tall to their promises. We rigorously tested dozens of VPNs out there to come up with only the best ones that get RTP unblocked anywhere. The top three VPN services include:
1. ExpressVPN

A VPN service that lives up to its reputation of speed and safety. Plus, its stable Portugal servers further make streaming RTP a seamless experience anywhere abroad.
Visit ExpressVPN

3,000+ in more than 94 countries

AES-256-bit encryption

DNS leak protection

P2P servers

Network-lock feature

TrustedServer technology

Zero-logs policy

Allows up to 5 devices simultaneously

30-day money back guarantee
Pros
It offers browser extensions

Supports all the latest protocols, including the Wireguard

Unblocks RTP, with Hulu, Disney+, Amazon Prime Video, Netflix, HBO Max, and more

Has strong security features

Easy to use and has user-friendly apps
Cons
A bit pricey compared to the market average

Supports only five simultaneous connection
We begin our list with ExpressVPN, the provider has expanded its servers to over 3000 in more than 94 countries and has a strong presence in Portugal. It is based in the British Virgin Islands, a jurisdiction free from the 14-Eyes and other anti-piracy laws.
The VPN is super-fast, meaning you can expect not to experience any interruptions, freezing, or buffering while streaming RTP shows. Its blazing speed makes it the perfect choice for streaming, gaming, and the rest of the online activities. With ExpressVPN, I was able to stream Portuguese channels from anywhere in the world, including RTP, SIC, and TVI.
While it's super-fast, the service also offers watertight security and privacy. It comes with an auto kill switch, AES 256-bit encryption, DNS leak protection, static and shared IP, and many other security features that guarantee stealthy protection online.
Its ease of use is another thing I love about this VPN. The VPN has apps for Android, iOS, macOS, Windows, Linux devices, and even routers. That's not all; you can also set it up on PlayStation, Amazon Fire TV Stick, Apple TV, and other devices.
Furthermore, users can connect up to five devices simultaneously. The VPN service boasts excellent customer service available 24/7 to attend to your needs. You can try ExpressVPN risk-free as it comes with a 30-day money-back guarantee.
---
2. NordVPN

Boasting over 20 fast-speed servers from Portugal, NordVPN is another fantastic option to watch RTP outside Portugal.
Visit NordVPN

5,400+ servers across 60 countries

Supports P2P sharing

AES-256-bit encryption

Zero-logs policy

Automatic kill switch

DNS/IPv6 leak protection

Allows up to 6 simultaneous devices

30 days money-back guarantee
Pros
Offers seven days free trial

Has a dedicated IP address

Able to unblock major streaming sites

Excellent privacy and security
Cons
Some servers are slow

Desktop app has a dull interface
NordVPN has its base in Panama, a privacy-friendly location as it evades online censorship and surveillance from the Portuguese government.
Besides, this VPN service offers super-fast speed and HD streaming. It allows for up to six simultaneous connections. During my tests I found it to be an excellent choice for users who wish to watch RTP shows, RTP International, RTP N, TVI, and SIC from outside Portugal.
Also, the VPN features military-grade security and safety. It boasts the 2048-bit HD key, AES-256-bit-CBC, and SHA-384 authentication and offers Perfect Forward Secrecy support. The provider has set OpenVPN as its default protocol, one of the most secure protocols ever. It also has IPsec/IKEv2, which is a less secure but high-speed protocol.
With NordVPN, you never have to fret about your safety and security as it ensures your DNS, IP address, and other user-identifying information do not leak. Moreover, it features an auto kill switch; this ensures your data does not leak from its source even the VPN connection drops. This VPN has a site filter that blocks malicious websites along with an ad blocker (these extra security features are not common in the market). There is also a double VPN, which enables users to jump across several servers for added encryption.
Furthermore, the service supports P2P file sharing and boasts unlimited data and bandwidth. With this, you can torrent large files without worrying about a data limit. NordVPN's strict no-log policy guarantees online safety, while its 30-day money-back warranty enables a risk-free trial.
---
3. Private Internet Access VPN
Most affordable VPN. A large number of servers in Portugal, makes it reliable option to watch RTP in or outside Portugal.
Visit PIA

35,550 servers in 70+ countries

AES-128-bit encryption

P2P sharing

DNS/IPv6 leak protection

Zero-logs policy

Allows up to 10 simultaneous devices

30-day of money-back guarantee
Pros
Provides 24/7 customer support

Ideal for torrenting

Allows up to 10 simultaneous connections

It has an impressive speed and split tunneling tool
Cons
It can only unblock limited Netflix libraries such as Canada, UK, and the US

Live chat support isn't available 24/7
Another VPN that has impressed me greatly is Private Internet Access. You will never be slowed down by traffic but will rather always have many options for fast, smooth, and uninterrupted enjoyment of RTP.
The VPN also boasts a strong commitment to online safety and security. It offers IP cloaking and has an advanced firewall as well as a strict no-logging policy. Also, it features state-of-the-art encryption with three protocol options available for you to choose from; each comes in a different blend of speed and security.
Besides, PIA has other attractive privacy features such as port forwarding, which shields you from government surveillance and privacy violations. Also, it comes with IPv6 leak protection, DNS, and WebRTC for maximum online security and privacy.
I am not done yet, the VPN has several other valuable features. Those include split tunneling, which can enable you to only route certain services (such as RTP) through your VPN while leaving other services outside of the VPN tunnel. Also, it has an inbuilt adblocker and offers protection against trackers, malware, and adware.
It is compatible with most devices, including Windows, Android, Apple TV, Fire Stick TV, PlayStation, and lots more. Apart from RTP, PIA unblocks Disney+, HBO Max, BBC iPlayer, Vudu, Hulu, and lots more.
---
Best RTP VPN selection criteria
To stream RTP outside Portugal smoothly, you will need a VPN with high speed, fast connection, and reliability. This will ensure you enjoy the best streaming experience without buffering, lags or disconnection.
Although many VPNs share multiple similarities, it is still important to double-check your chosen VPN to ensure you are getting exactly what it promises before signing up. For instance, some VPN services are compatible with Apple TVs while some others are not. Therefore, going for this kind of VPN will be a waste of money if you don't have an Apple TV. Consider the following factors before selecting a VPN for RTP in the USA, UK, or anywhere else you are:
Servers in Portugal
It's impossible to access Portuguese content without a Portugal IP address. This IP address enables you to appear like you are in Portugal even If in reality, you are somewhere in the UK or US, allowing you to watch RTP live online free.
Therefore, the role of a VPN service that offers a Portuguese IP address is significant than anything else here. Only by selecting a VPN with a server in Portugal, you can watch RTP TV shows from anywhere.
---
No logging policy
A trustworthy VPN will not log its users' data. This guarantees your privacy and anonymity while using the Portugalian RTP app. With a no-logs VPN, your data is not only safe, but it also shields you from the prying eyes of the government, including the DCMA and other legal implications.
---
Compatibility
An ideal VPN should also offer boast wide compatibility. While selecting a VPN, you need to ensure it works with various devices, including Linux, Mac, Android, iOS, Smart TVs, Routers, and others.
---
Cost
Purchasing an excellent VPN shouldn't have to cost you an arm and a leg. While choosing a VPN, ensure you opt for one that's within your budget. Fortunately, many top options wouldn't cost you much.
Going for annual plans rather than monthly plans will help you save more money. That is because most VPNs offer discounts on their yearly plan, which you can take advantage of. You can also take advantage of the VPNs with free trials.
---
Speed
It's also essential to only select a VPN that is capable of offering the fastest speed possible. Generally, connecting to a VPN server slows your internet connection because of the added encryption for extra security.
However, if you go with providers that do not rent or outsource servers but rather maintain their own ones, you could get better speeds. If speed is a top priority for you, then ExpressVPN is your best bet. NordVPN is also another good option you can consider here.
---
Why you need a VPN to stream RTP outside Portugal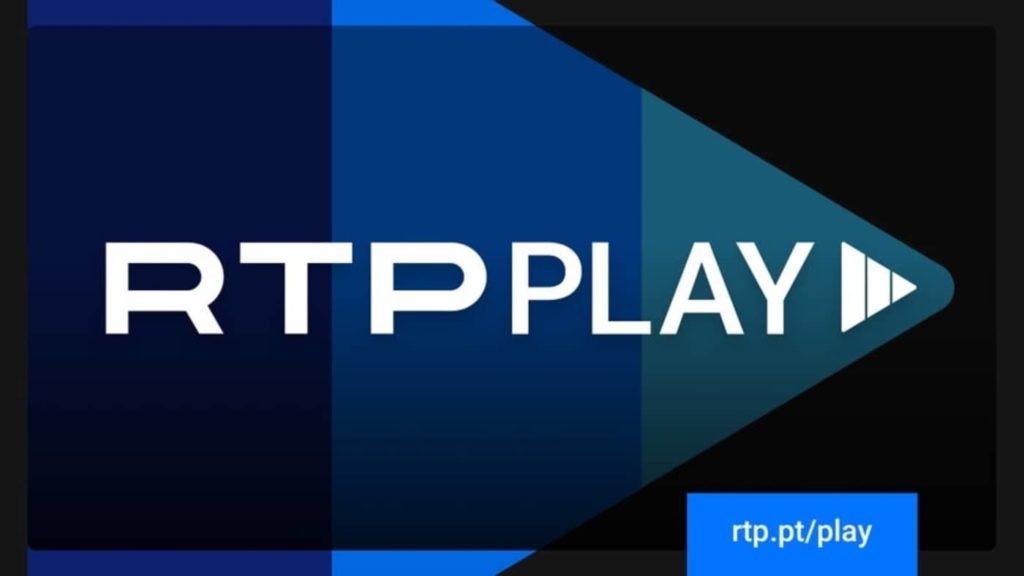 Are wondering what a VPN is anyway and how will it help stream RTP overseas? No problem. Let me explain. In summary, a VPN's objective is to change a user's location (the IP address) by enabling them to connect to other servers installed in different locations.
In this case, the VPN allows you to connect to a server in Portugal; the IP address then appears as though you are in Portugal and allows you access to RTP.
But is that all there is to a VPN? Not even close. Let's even say you manage to bypass the geo-restriction on RTP shows; you may end up being stuck watching blips of videos and frozen frames because you chose a VPN with an unstable or a slow connection. Thus, a VPN is needed for seamless RTP streaming.
Beyond unblocking geo-restrictions, a VPN offers top-notch security so that your internet traffic remains encrypted and does not get leaked to the wrong hands. It also enables you to carry out online activities anonymously; that way, your privacy is protected all the time. Below are some of the key benefits of a VPN in a bit more detail:
1. Offers excellent security
Security is one of the top reasons you need a VPN today. With a reliable VPN, your privacy and safety are well secured and far from the reach of mischievous persons.
But here again, not all VPNs are the same. If you end up signing up to a shady provider that doesn't work as it claims, when the network drops, your device connects instantly reconnects to the internet using your internet service provider (ISP) without VPN being connected, thereby leaving you exposed to monitoring agents.
Thus, while VPN is meant to offer you security, not all out there stand tall to the claims. If you wish to keep your data secure and safe, then go for quality VPNs such as the ones reviewing earlier in this article.
---
2. Bypass ISP bandwidth throttling
ISPs may try to disrupt your RTP streaming in the USA, UK, or anywhere else using bandwidth throttling tactics. Hence, you will need a tested VPN that allows you to bypass ISP bandwidth throttling barriers quickly.
---
3. Anonymous use
Providing maximum-possible anonymity is one of the most-loved features of VPNs. Since your IP address shows a different address than your actual one, any online activity you carry out can never be traced back to you. This allows you to stream RTP content and do other things online without fear of being monitored or traced. However, like anything else, this only works out well if your VPN has strong encryption alongside multiple VPN protocols support.
---
Which Portuguese TV shows can I watch with a VPN?
As long as you have a Portuguese IP address, you can unblock many TV shows and platforms to enjoy the content you like. Some of them include:
The Voice Portugal
Terra Brava
Aqui Nǎo Há Quen Viva
Visita Guida
Inspector Max
Portuguese pelo Mundo
Morangos com Açứcar
Odisseia
Conta-me Como Foi
Wrap up
Whether you want to watch the RTP channel online for free or any other Portuguese platform, you should no longer feel left alone.
Several VPN services can enable you to watch all the shows and live events RTP offers. So, whether you are in the UK, US, Australia, or anywhere else, you never get restricted from accessing your favorite content. Not anymore.
With the right VPN, you will get an excellent all-around experience. It will offer protection against cybercrime, stable connection speed, ensure total privacy, and guarantee access to the channels and websites you'd want.
In my quest to ensure you get great value for your money, we reviewed and tested popular VPNs, out of which we came up with the best three providers listed in this article. I am confident with all the information shared on this page, RTP streaming in the UK or anywhere else outside Portugal should be a smooth and easy ride for you now. Happy RTPing!
FAQs
Yes, you can. However, we advise against it due to several reasons. First, free VPNs are less effective at bypassing geo-restrictions than premium ones. And even if one unblocks the limitation, they tend to have slow your connection speed dramatically, meaning you will most likely encounter buffering all the time. Moreover, free VPNs have weaker security features; there is a tendency your data may get leaked and your privacy compromised. Also, in a bid to make money, free VPNs can sell out your data to ad companies and third-party agents who may use it for mischievous purposes.
Indeed, you can watch many other shows and movies with a VPN while outside Portugal and not only RTP. All the VPN options reviewed in this article can unblock Netflix Portugal. Also, most will allow you to watch ARTV, SIC, TVI, and more.
VPN isn't illegal in Portugal; therefore, you can use VPNs freely. However, there are laws against the distribution of copyrighted content, as is the case in other countries. If you wish to watch RTP from anywhere globally, asides from Portugal, some countries deliberately prevent you from doing so. These countries include Belarus, Iran, Iraq, China, Russia, Oman, Uganda, Turkey, Venezuela, and the UAE. However, quality VPNs (the ones we covered in the piece) allow you to bypass these geo-restrictions without sweating.
If you get a Portuguese IP using a VPN service, you could watch many Portuguese TV channels without spending a dime. Those include SIC, SIC, RTP1, RTP2, RTP3, ARtv, RTP Memória.
Yes, you can. All top VPNs today have mobile apps for iOS and Android devices. Most are available in Portuguese and English as well. The apps are straightforward to use, secure and enable connecting to a Portuguese server in mere seconds. After connecting to a VPN, when you download and open the RTP Play app on your device, a VPN should automatically unblock it.