Before 2018 Flixtor was a popular TV and movie streaming site with many fans worldwide until it went offline that year. The users were left looking for alternatives, and they found them. An army of new websites came online using Flixtor's name. The original Flixtor team warned users to avoid them because they could spread malware, viruses, or other potential security hazards.
After a long interval, Flixtor is back online, and you can access it from six official, safe domain names (https://flixtor.to being the primary one) where you can find the latest trending movies and TV shows, like in the good old days.
While we hail Flixtor's return with joy, there's no reason to believe that it couldn't go offline again at any time and without warning. That's why, in this guide, we will give you the best eleven alternatives to Flixtor. In this way, if your favorite streaming site goes down again, whether, for years or a couple of hours, you'll always have an excellent website to see your favorite streaming content.
But before we show you the Flixtor alternatives we've finalized (after testing dozens), consider that you'll find some that are not legal in every jurisdiction within these sites, so make sure you are aware of your own country's copyright laws before you point your browser at them.
Top alternatives to Flixtor – Quick list
If you're pressed for time, below you go with briefs on our top eleven alternative websites to Flixtor – which we will review in more detail later in this guide.
Please note: While we do not suggest that any of our readers engage in illegal online activities of any kind, we believe that knowing how to gain access safely to these sites is essential, especially for users involved in research or law enforcement.
With those issues in mind, let's start by stating the obvious. A good Flixtor VPN with a strict zero-logging policy and military-grade encryption will keep all your online traffic safe and unreadable to third parties. So if you're going to use any of these streaming platforms consistently, using a VPN to access them is vital.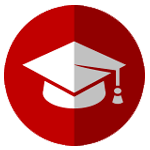 ExpressVPN
A superfast, highly secure, and user-friendly VPN that respects your privacy. Though it mi…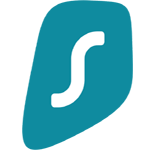 Surfshark
Very affordable yet speedy VPN that boasts a number of genuinely useful added privacy tool…
Among the plethora of paid VPN services available in the market (yes, you must use paid services because free VPNs only increase your privacy liabilities, and they don't have the bandwidth you will need to stream videos anyway), we have found ExpressVPN to offer the best possible balance between premium privacy features. It also boasts high connection speeds that can comfortably support streaming even HD videos.
In addition, ExpressVPN features a 30-day money-back guarantee, so you can try it for about a month and get your money back, no questions asked, if you decide it's not your cup of tea.
What is Flixtor?
Flixtor is a popular online streaming platform with an extensive collection of TV shows and movies without having distribution rights. Therefore, watching or downloading any content from Flixtor is considered illegal in many countries. However, the platform is well-designed and does not contain ads. It supports itself through VIP member contributions and allows users to stream and download their favorite content for free. If you want to avoid paying for streaming platforms like Netflix, HBO Max, Disney+, BBC iPlayer, and Peacock, Flixtor can be an option, although it is not recommended due to its illegal status.
Is Flixtor still available?
Flixtor can be accessed through several domains, but it has a history of being taken down and reappearing on different domains. Its creators have communicated that numerous copycats and phishing campaigns are causing problems. The official Flixtor sources are listed as follows;
flixtor.nu
flixtor.it
flixtor.vc
flixtor.se
flixtor.is
flixtor.to
Due to its popularity, the Flixtor sites often face server capacity issues, resulting in a "server full" message for visitors. However, users can try accessing the platform through other Flixtor domains.
Fixator's history is controversial. For instance, in November 2018, the platform went offline without any official announcements, leading people to believe it was due to government action. However, the developers intentionally took it down to update the interface. After that, Flixtor faced multiple shutdown attempts and domain changes, which created copycats. This has caused some people to avoid using Flixtor despite the official versions being available with a vast library, no ads, and no malware. It is unclear whether the current legitimate version of Flixtor was made by the same people who created the original platform. Nevertheless, a usable version of Flixtor is available.
Best alternatives to Flixtor that actually work – Detailed list