Today, almost everyone around the world is concerned about protecting personal chats. That's the reason apps like WhatsApp, Signal, and Telegram have become so popular as they offer encryption for your chats. But ever wondered how to encrypt your email information?
From businesses to personal communication, emails are being used everywhere, even for sharing sensitive data. That's why data breaches and phishing attacks often target emails because that's where the perpetrators find a treasure trove of data.
Hence, you need to protect your emails too to keep your details private. But why don't mainstream email service providers offer to encrypt emails? We hear you ask.
It's not that such features don't exist. Instead, it's the ignorance from both the service providers and the end-users that email encryption becomes the last thing to attract attention.
But if you're among those who are equally concerned about securing emails, then this email encryption guide is for you.
Quick guide to encrypt your emails
Anxious to start encrypting your emails right away? The quickest method is to use an encrypted email service. Here's how you go.
Select a robust encrypted email service provider. You can even opt for free services such as ProtonMail or Tutanota.
Create your account on the email service. You might have to enter bit of your personal details to register.
Sign-in to your account and adjust the settings to ensure encryption is enabled.
Start communicating securely.
Why do I need to encrypt emails?
Before moving on to how to encrypt email, let us elaborate on why you should do it in the first place.
Emails primarily include lots of sensitive data. For instance, business emails may consist of everything from employees' account credentials to consumers' personal and non-personal data. Also, intra-business emails frequently include reports, event logs, salary details, financial information, and other lucrative data for cybercriminals.
Likewise, hospitals, labs, and medical facilities often include critical PHI data of patients as well.
Similarly, personal email users also share important information via emails, such as account credentials, phone numbers, addresses, and much more.
Many times, users even communicate about sensitive topics via emails that you may think of as unimportant for anyone. However, your government and surveillance authorities would be interested in that.
So, to protect all this data contained in your emails, the only viable solution is to apply email encryption.
However, such encryption won't effectively protect you from targeted surveillance, such as NSA's PRISM Program. But it will provide adequate security from data mining and data monetization by your ISP and other third parties.
How does email encryption work?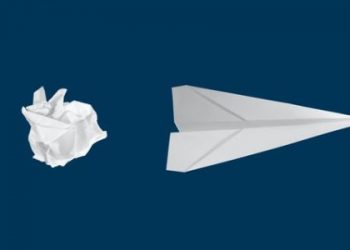 Email encryption also employs the usual encryption methodology. The process transforms the readable (plain text) emails into an unreadable (ciphertext) format.
Doing so ensures that your message remains protected during transit and that nobody else can read your message except your intended recipient.