So you find that you would be better off without a Gmail account, but you want to keep your Google account? Or do you want to get rid of both, maybe? It's OK. We will show you how to get away with it in both scenarios. You need to know that deleting either account follows a different procedure if you do it on a mobile device or a desktop computer. The differences are minimal but not negligible, so we will show you how to do it in both cases.
And why would anyone want to leave their Gmail account behind? Especially now that the Android world makes Google identities essential. Well, there are plenty of reasons. Maybe your username is unfortunate or hard to remember or share with others. Or maybe your current Gmail address is already on every spamming list on the planet, and you're sick and tired of getting junk mail. Or you could have decided that you want an email provider whose focus on privacy, security, and anonymity is better than Gmail's.
Whatever your reasons could be, you will know what you need to do by the time you finish reading this article.
Deleting your Gmail account
Since you're here, you must be eager to know how to delete a Gmail account permanently. Thankfully, you can quickly achieve this goal by following the steps explained in this section.
The procedure needs only a browser, so it doesn't depend on the operating system. So whether you're on Windows, macOS, or even Linux, the way to go is the same. On the other hand, if you want to delete the account from a mobile device, we will also show you how to do it in a different guide section.
So here are the steps you need to follow for deactivating your Gmail account:
Launch your browser, point it towards your Gmail account and log in.
Find your profile image (the icon) in the window's top right corner and click on it. Pick "Manage your Google Account."
There, choose "Data and privacy" on the menu you see on the left side.
Next, pick "Delete a Google service" that you see in the "Delete or Download your data" tab.
Now, pick "Delete a service," followed by providing the website with your Google account password (understandably, for verification purposes).
Click on the Trash figure right next to Gmail. But, before you do away with your account, you can pick out "Download data" for keeping a copy of user settings, attachments, and emails you have on your account.
The remaining Google services you are not deleting will need to be associated with a new email address. Type it in and click on "Send Verification Email."
Login into that external account to verify it for Google.
Tick the box and then pick "Delete Gmail" at the bottom left of the page.
That's all. Your Gmail account has now evaporated into digital oblivion!
Deleting a Gmail account using an Android smartphone
Canceling a Gmail account from an Android device is not so different from the procedure outlined above for desktop computers. But the slight differences are essential to get right. Here are the steps to follow:
Open your Android device's settings and keep scrolling until you find "Google."
Tap on "Manage your Google account" and then find the "Delete your account or a service" option under "Data and personalization."
Click on "Delete a service," followed by clicking on the "Trash bin" you see next to your Gmail account.
Follow the instructions on the screen. That will take you through the remaining process, closely resembling the desktop steps.
---
Deleting a Gmail account on an iPhone
Here you will find again that deleting a Gmail account from an Apple device is almost the same as deleting it from a desktop computer through your browser. We will show you only the most essential steps. You have a choice to do this from the Gmail application or the iPhone browser. The trick is initiating the deletion request and then continuing as if you were on a desktop computer.
Launch your Gmail application.
Look for the hamburger menu you could see at the top left of the screen, and there, scroll down to "Settings."
Find the account you want to delete and tap on it.
Find "Manage your Google Account" and tap on it.
Pick "Data and personalization" and now "Delete your account or a service," then "Delete a service."
Find Gmail and click on the trash bin in your Google services list. Then, go along with the instructions until you finish the process.
---
Reasons why you might want to delete or deactivate your Gmail account
Gmail and Google accounts are so crucial in the current digital environment that they are almost equivalent to a license to exist. So why would you want to lose the one you have? There could be many valid reasons; let's think about them.
1. Risk to privacy
Gmail and Google are incredibly functional and practical. They are the best options in the market, but the functionality comes at a price–your privacy.
Google's business model involves scanning your emails and activity logs to offer interest-based ads to you. That's probably the leading reason why users keep turning to Gmail alternatives today. So far, Google has not been involved in any scandals like Facebook. Also, Google's motto, "don't be evil," would suggest good things for users. But the fact remains that as a Google user, your privacy is the company's commodity, even if you dislike that.
Other mail services (like Protonmail) increase your privacy, security, and anonymity and are also free. So it wouldn't be a big surprise for users to move their email activity to a provider like that.
---
2. Spam emails
Spam is another reason to delete an account. The Second Law of Thermodynamics tells us how entropy will always increase as time goes by. There's nothing you can do to prevent that, and it's just how nature works. So consider spam emails as the digital word's entropy.
Sure, your Gmail account has given you outstanding service for several years, and it has enabled you to achieve lots of cool things. But as time has passed, your email address has found its way into the spam lists of the world. Unfortunately, this is unavoidable, like entropy. It will happen to every user on the planet if you wait long enough. The result is that an account in which all the information you had at the beginning was very relevant turns into a trash bin for the most part.
It is not merely annoying, but it also affects your productivity, peace of mind, and, in extreme cases, your digital security. Unfortunately, the only way to go at this point is to start over with a new Gmail or Google account.
---
3. Unprofessional username
Bad usernames are also a reason to delete an account. For example, suppose your email address is embarrassing or difficult to remember or convey to other persons. This username has its advantages because it's very likely to be unique. However, it's understandable if you prefer to get a new account with a better username that makes life easier. And that's another reason to delete your current Gmail or Google account.
---
Five things you should know before you delete your Gmail account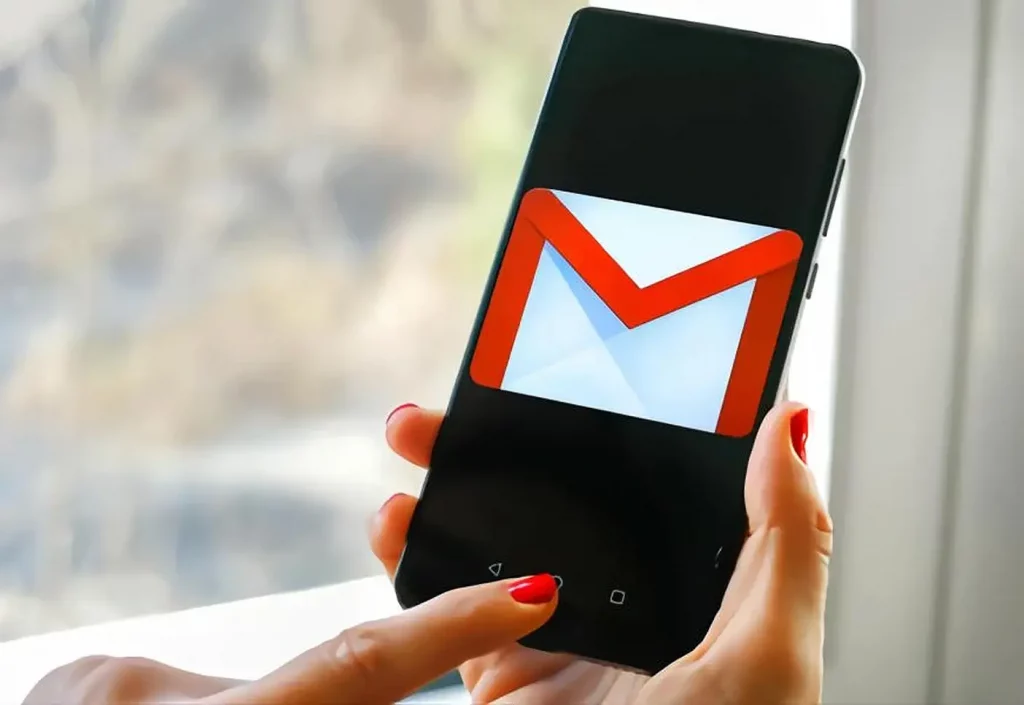 Deleting a Gmail account "isn't just one of your holiday games," in the words of T. S. Eliot. Instead, it's a serious matter because Google accounts play an essential role in the current digital life and culture.
Indeed, some users could find that their lives are so intimately linked to their Google services that the experience could be as painful as a divorce. So before you go ahead and delete that account, it would be best for you to be aware of the following five facts.
1. Your Google account will remain there
Your Gmail account is not the same as your Google account. Even if you are not a Gmail user, you can have a Google account. So other Google services such as Google Drive, Photos, and the rest will remain available to you.
---
2. There is no going back
Once you complete every step in any of the three guides, you can read above, that's it. You will be without the account in question. You will not be able to get it back (well, not really, there are scenarios in which recovery is possible, but you shouldn't count on it). Each of those emails you received or sent will be gone with all your account information. You will lose the ability to send or receive any further messages. And the username you had for the said account will remain unavailable for any other user in the future and you if you decide to go back to Gmail.
---
3. Your way to reset passwords
Like accessing third-party accounts, your Gmail account might also be necessary for you to reset the passwords of those services. So, the limitation of deleting your Gmail account includes the ability to reset passwords when you forget one.
We're constantly nagging our readers to get a premium password manager as a security measure. So if you're going to move forward to get rid of this Gmail account, make sure to do some preventive damage control to other accounts.
---
4. If you registered another account using your Gmail address
Email addresses are a digital proof of identity in the digital world. Hence, you need them to open all kinds of reports (even other email accounts, sometimes). So it's more likely that you registered at least one of your other accounts using the Gmail address you're thinking about deleting. The access you'll have to those accounts will become limited or lost, and it would be best for you to keep that in mind.
---
5. You can download everything
You have the option to download all of your stored email content (letters, attachments, and more). It could take extra time, but you should do it to be on the safe side.
---
Deleting your Google Account
Maybe you're thinking something along the lines of "if I'm going to live without Gmail, why not go all the way and just delete my Google account too?"
The Google account gives you access to multiple Google services like Photos, Google Drive, Calendar, etc. Unfortunately, if you delete your Google account, you will also leave behind all of your Google Play subscriptions and YouTube.
And if you are a Google Chrome user who keeps the browser auto-synced with a Google Account, you will also lose all your bookmarks and stored user names and passwords.
If you want to delete your Google account, we encourage you to go ahead and do so. But keep in mind that if your tablet or smartphone works on Android, then the practicality you enjoy so far will be dramatically reduced. (Of course, you could still carry Google searches at Google.com.)
So, if your resolution is set, here's how you delete your Google account.
Launch your browser and point it towards "myaccount.google.com."
Find "Data & personalization" available on the left side menu.
Scroll down so you can pick "Delete your account or a service."
Choose "Delete your Google Account." Here, you'll need to fill in your password again.
As the last chance to download your essential data, you should consider taking advantage of it. Then scroll down, tap both of the boxes, and select "Delete Account."
Deleted Gmail accounts: Can you recover yours?
Let's face it: deleter's remorse is a possibility, especially after you spend a few hours or days without any Gmail services. So many users will start asking themselves if they can recover their account after deletion.
Unfortunately, there is no general answer to this question. Deleted Gmail accounts can be recovered sometimes when the data still exists there on Google's servers. But if you made a recovery decision a backbreaking work, it would be the least likely for recovery to be possible.
If you want to try your luck at Gmail account recovery, follow these steps:
First, head to the account recovery page on Google. There you need to enter the email ID you wish to recover and then click on "Next."
If at this point, you see a notification stating that the account doesn't exist, then you're out of luck. However, suppose you're one of the lucky ones who will get to recover the account. In that case, you will be asked to provide the very last password that you remember for the account in question.
If the password is correct, you will be able to continue to your account.
Click on "Google apps," available next to the icon in the top-right corner. Then, select "Gmail" there.
Provide your mobile number (it's needed to verify the account) and then click on "Submit."
Choose a verification method (SMS or phone call).
Fill in the verification code you'll get.
It's done! You're back on Gmail!
Can I also recover a Google Account that's deleted?
If you deleted your whole Google Account and want to recover that, you are in the same boat as the Gmail users. However, suppose the deletion happened very recently. In that case, there's a chance that your data is still floating around Google's digital limbo, and there's a chance for restoration. Here's what you can do:
First, head to the Google Account recovery page.
Now, enter your email address associated with the google account.
Next, fill in the password that the email address used to have. If you can't remember it, then pick "Try another way."
You have to go through a security check. After that, you'll be prompted to set a new sign-in password for your restored Google Account.
There you go! You successfully resurrected your Google Account.
Final thoughts
If you've followed our article up to this point, you already know that deleting a Gmail or a Google Account is easy. You can do that from a computer or a mobile device of your choice–the process doesn't change very much. And, as you get near the final step, Google will remind you that there's no going back after this.
However, the fact is that even after deletion, your accounts are not lost forever if you react quickly enough to ask for a recovery–but you can't wait for more than a week or so. There is no fixed waiting period, but the longer your wait time gets, your chances of recovering your account get thinner. We suggest that you download a security copy of all your information. Then, even if you lose the account's functionality permanently, you will still have the data.
Last but not least, deleting your Gmail or Google account can be a crucial step, so you should think things through before you go ahead and complete the process. You couldn't log in to any of Google's services, recover or reset the passwords of accounts linked to your Gmail address. Everything you had on YouTube, Google Play, and Google Chrome will also be gone.
However, we can still think of several scenarios that protect your privacy, peace of mind, or maybe make life easier by not having a hundred spam emails on your phone every day. So when the time comes for you to get rid of a Gmail or Google account that became more of a burden than an advantage, now you know how to do it!
FAQs
You indeed can. Any Gmail allows deleting any Gmail account permanently. But do not forget to download your essential attachments, emails, and other data before you go ahead and delete it once and for all.
Unfortunately, you can't do that. Your valid password is the one piece of information you will need to complete the deletion process. You can only start the process when logged into your account.
Yes. Whether you are using an Android device or an iOS one, you can remove the Gmail or Google account you use there.
You can recover a deleted Google or Gmail account if you act quickly. But, first, find the Recovery page in your Google Account and follow through.
Yes. Google and Gmail accounts are different entities. You can delete a Gmail account while remaining a user of other Google services.
The thing about digital security is that the user is as responsible for it as the service provider. So the answer to these questions depends a lot on you. For example, do you have a safe password unique to Gmail? Do you have 2FA enabled? Is your contact information up to date? The answer to these questions is the answer to your query about Gmail's security.
The sender will get an "undeliverable mail" answer.