Very few countries are so well aware of individual rights and protect them as thoroughly as Germany. Consequently, it's where we find some of the world's most progressive pro-consumer and data protection laws. Also, the German people trust their government very much by international standards. But, simultaneously, they expect nothing less than an excellent performance from the authorities.
But when Edward Snowden came forward and revealed some of the worst realities in data surveillance, digital privacy, and governmental interference, even Germany came out looking bad, and its citizens were aware. It turned out that the German foreign intelligence agency had a history of close partnerships with the NSA.
Cooperation in intelligence matters between the two foremost NATO members came as a surprise to nobody. The shock came from how much of that activity was directed against domestic citizens. To make things worse, the government tried to implement data retention laws.
Also, let's not forget that Wikileaks came into being at the Berlin Hacker Club. So this is a country of law-abiding citizens that, nevertheless, hold their officials to the highest standards and expect them to meet them every time.
In this context, German Internet users are turning to VPN services to help them fight the battle for individualism (a core German value) and because VPNs offer increased convenience in many online activities.
The German jurisdiction is also notable in that most digital scenarios are already considered and encoded legally. For instance, P2P networks are legislated, and sharing copyrighted material is illegal, which is terrible news for many BitTorrent users.
While the rule against P2P copyright infringement is quite clear, there is also a fair use policy that remains somewhat fuzzy – it's supposed to allow using copyrighted material for educational or artistic purposes without explicit authorization from the copyright holder.
In the meantime, some German ISPs have no problem joining forces with law firms to go against torrents. This situation is reason enough to consider using a VPN in Germany.
So should you or should you not sign up for a good, paid VPN service as a German domestic Internet user? The answer, in our book, is a resounding yes. And we don't mean that just German BitTorrent users should get a premium VPN.
On the contrary, every user in every country should use a VPN if you ask us. The advantages of privacy, security, anonymity, and even convenience are too significant.
So there, a VPN is a must wherever, whoever you are, whatever use you have for your Internet service. But what VPN is right for you? This is a fair question, and it's difficult to answer. Not too long ago, VPNs were geeky toys for the geekiest lads around, and there wasn't that much choice – you went with the one you could pick, for the most part.
But things have changed. The VPN market has exploded over the last few years, and there are too many vendors. Finding the right one takes a lot of time and effort, even if you do some research on your own. But not to worry. We have done all the hard work in your stead.
We know the best VPN providers for Germany; we've tested numerous ones for the purpose, so you don't have to do any of that. In this article, we'll tell you which are the best five VPNs to use if you're in Germany.
Top 5 German VPNs: The quick list
This guide will tell you how and why each of the following five VPN vendors stands above the rest if you are a German Internet user. Of course, we will go into full detail with each option. However, if you're pressed for time, or you already have made up your mind for the most part, and you just need that final push to pick one VPN over the rest, here's the gist of everything:
Before we move on, let's quickly review what a VPN is and what it's supposed to do. The traffic is routed in its entirety through a server in the VPN network (more on that in the next paragraph). Good encryption makes meaningful traffic look like a stream of random data, as close as possible to white noise.
The encryption makes it impossible for WiFi hackers, ISPs, and even governmental agencies to make any sense of your online activity. Thus they can't collect data on your digital habits nor restrict what you can do online.
The second task good VPNs will do for you is to hide your actual IP address from the world. Then, as you connect to the VPN server of your choice, the server will be your window to the rest of the world, and the world will see you as coming from the server itself.
So the IP address that everybody else will see is not your own but one given to you by the network. And this is important because too many things about you (like your physical location) can be figured out from your IP address alone.
Those are the two essential tasks that make a VPN earn its name. Of course, the best providers offer many other features on the side. However, a VPN that can't give you those two functions (and there are painfully too many in the market) is just not a VPN, whatever it may call itself.
The top 5 VPNs for Germany today – The detailed list
This is it; this is the section in which we will give you our top five picks for VPN vendors in Germany. We will tell you all you need to know about them in as much detail as relevant to inform your decision. Of course, every option is unique, and it has pros and cons of its own. But there are standard features in all five of them, which is why they made it to our final top five Germany VPNs list.
They are built with privacy protection in mind from the beginning, they offer excellent security, and their connections are robust and fast enough to support encrypted video streams.
1. ExpressVPN

Another top VPN for Germany because of its fastest servers and top-notch security.

3,000+ servers in 94 countries

AES 256-bit encryption

Leak protection

P2P sharing

Network Lock

Allows 5 simultaneous devices

30 days money back guarantee
Pros
Advance security features

24/7 customer support

No-logs policy
Cons
Slightly more expensive than rivals
ExpressVPN is a leading VPN service, a favorite of many experts and web reviewers, usually ranking up there with NordVPN and the best in the business. There are good reasons for that.
Kape Technologies bought ExpressVPN in September 2021, a move that has made many industry observers uneasy because Kope's behavior regarding privacy issues is checkered, to say the least.
However, Kape is aggressively pushing its way into the VPN industry (Private Internet Access is also theirs now), and it's decided to prove that its questionable behavior is a thing of the past. And one of the moves they're trying to meet this goal is to keep ExpressVPN secure and relevant from the user's point of view.
ExpressVPN keeps no logs on user activity nor IP addresses. It uses the OpenVPN protocol (we've already explained why that's a good thing), it has perfect forward secrecy (this means that if a session gets hacked, that won't help the hacker for future sessions anyway), an automatic kill switch, Tor over VPN support, an ad and malware blocker, and P2P support in every server.
The platform includes browser extensions for Google Chrome, Mozilla Firefox, Edge, Brave, and Vivaldi, so it supports more browsers than most (if not all) other VPNs in the market.
Split tunneling is available for those users who want it.
All we've mentioned so far makes this VPN an excellent option, but let's turn to those exclusive features that can set ExpressVPN apart from the rest.
The privacy policy it adheres to is long but precise, and you can read it at leisure. It leaves no space for ambiguity through lawyerspeak –ExpressVPN cares about your privacy and is there to protect it, period.
And while we're talking about commitment to privacy in VPNs, many services pay lip service to it. However, very few have had that commitment tested successfully in the courts of law. For example, after the 2016 assassination of Andrei Karlov, the authorities asked ExpressVPN to surrender their records as part of the ongoing investigation.
The VPN did cooperate but had little to hand out because no logs were available to share. This proves that you are safe with ExpressVPN without any shadow of a doubt.
This vendor has gone through many independent audits, and it's been cleared by each and every one of them.
As a geolocation unblocking tool, ExpressVPN is almost as good as NordVPN. In addition, it can deal with any of the leading streaming video providers on the Internet without any problems, latency, or annoying buffering.
Customer support is excellent, and it includes a 24/7 live chat. The apps and other features are very straightforward, so the chances are that you won't need too much help to make everything run smoothly, but it's good to know that high-quality support is available if you should need it.
Still undecided? You can try ExpressVPN for a month to ensure their service meets your standards and expectations. If you don't like it after those 30 days, you'll get your money refunded to you, no questions asked. You can't go wrong.
---
2. Private Internet Access (PIA)

A popular VPN for Germany featuring an extensive server network, multiple German locations, secure connectivity, and fast speeds.

30,000 servers in 84 countries

AES 128/256-bit encryption

P2P sharing

Kill switch

MACE ad-blocker

Zero logs

Up to 10 simultaneous connections

DNS leak protection

30-day of money-back guarantee
Pros
Reliable customer support

User-friendly

Fast downloading speed
Private Internet Access (PIA) is an impressive VPN in many ways. First, the sheer size of nodes in the server network is absolutely amazing, with almost 30,000 servers in 78 countries. However, while PIA has many good things, you shouldn't let the server count guide your decision.
As we've stated frequently in other articles, the number of servers in a VPN does not guarantee a top-notch service because the resources available for each server are more critical – and PIA is an example of this, more on that later.
All the traffic in PIA is encrypted with AES-128 bit by default. Granted, the 256-bit version is much safer than the 128-bit version in AES but make no mistake.
The 128-bit encryption algorithm is secure enough that nobody has been able to crack it so far, and it does have the advantage of being much less resource-intensive both for your devices and the VPN's server. If, however, your mind is set on the whole 256 encryption, you can have it with PIA too, but you have to configure it manually.
PIA is yet another VPN bought by Kape – it happened in 2019. It has a no-logs policy, includes a kill switch, fully supports torrenting in every server outside the US, is based on OpenVPN, has split tunneling, has an ad blocker, and works in routers.
And the price in PIA is more than competitive, so it offers a good bang for the buck. Also, browser extensions are available for Google Chrome, Mozilla Firefox, and Opera.
But this coin also has another side, and we have to show it to you. Speeds are hit or miss in this VPN network. Some servers will give you high speeds, but some won't, and there's no way to know before you connect to the server. Because this feature is so uneven across the board, this VPN will probably not serve you well as an option for HD video streams, gaming, or torrenting if you're in a rush.
We've mentioned earlier how being based in the USA is not the optimal thing you want in a VPN vendor and how IPVanish failed the test for user privacy protection. PIA, however, has been tested thoroughly in this regard. But unfortunately, in 2016, the VPN had a subpoena served by the FBI, so it had to surrender all its records.
And they did, but the records were essentially empty, thus proving that PIA (Private Internet Access) doesn't keep any logs. Additionally, the Russian government seized the company's domestic servers around the same time. It didn't find anything either, but it prompted the VPN to withdraw its Russian presence. So while there are some limitations in the PIA offers, their commitment to protecting user privacy is beyond any possible doubt.
---
3. NordVPN

Our top choice for any online tasks from any country, including Germany – thanks to its widespread, secure, and resilient server network that never fails to provide working German IPs.

5,000+ servers in 60 countries

P2P optimized servers

Has double encryption

Automatic kill switch

6 devices simultaneously

Keeps no-logs

DNS protection

Double VPN

30 days money-back guarantee
Pros
Your data is in safe hands

HIgh notch privacy feature

Good for gaming
NordVPN is our favorite VPN provider for any task and almost any location worldwide. Germany is not the exception to this rule, but, on the contrary, our tests showed us that this is the VPN to choose in this case as well.
Something to notice about NordVPN is that, while it was already an excellent VPN on our last year's tests, the speeds department left something to be desired. But not anymore.
Our latest tests show that the NordVPN team is always working hard to improve every aspect of their service. As a result, this year, NordVPN's speeds are among the fastest in the market, making a top choice rank even higher for us, if possible.
NordVPN delivers every specification we ask of the best VPNs and then some. This VPN keeps zero logs on user activity; it has an automatic kill switch. In addition, it supports the OpenVPN protocol (more on that later).
The network includes 5,000+ servers located in 60 countries around the planet. The German market is particularly well-served, with more than 240 servers within the country.
A word about OpenVPN: we like it. OpenVPN is an open-source VPN project. The best VPN services are built around this protocol because it's very well done. The fact that it's an open-source project means that many experts can look at the code, try it, and ensure it works. Also, it's been audited to the extreme and always passes every audit with flying colors.
As a general rule, we always prefer VPNs whose service is based on the OpenVPN standards because that's as close as you can get in this business to have a guarantee. That being said, NordVPN also offers a proprietary protocol called NordLynx. We are not crazy about proprietary technologies in VPNs, but this instance is an exception.
NordLynx is based on WireGuard. It offers the highest speeds of any VPN protocol in the industry and traffic obfuscation – obfuscation means that all of your traffic is made to look like usual, harmless HTTPS traffic, so no external observer suspects you're using a VPN.
Other excellent features of NordVPN include:
double VPN (multi-hop) connections
support for Tor over VPN
anti-DDoS servers
optimization for HD video streaming
optional ad blocker
browser extensions for Mozilla Firefox and Google Chrome, and
an excellent customer support service
And there's more. NordVPN provides a service that stands alone in the VPN business: the Dark Web Monitor. This thing is constantly scanning the Dark Web, so if your email address or any data related to you shows up there for any reason, you will know as soon as the Monitor finds it. It's an invaluable tool if you need it.
Let's turn to the unblocking of content in video streaming platforms, which is quickly becoming a VPN's most important use case, courtesy of the increased demand for home entertainment the pandemic brought us. NordVPN is the best VPN for this task, hands down. This VPN allowed us to unblock more than 40 video streaming platforms consistently.
Of course, that list includes all of the big boys (Netflix, Amazon Primer, Disney+, and many more). Also, the connections to the servers are stable and fast so that they can support HD streams without any latency or buffering. So if video streams are your thing, you can't go wrong with NordVPN.
Your account includes six concurrent connections to the network, the SmartPlay media player (which is available even for BlackBerry OS), and military-grade AES-256 encryption.
NordVPN is the best VPN service you can get as an Internet user located in Germany for all those reasons. This vendor will give you the best any VPN can offer at a reasonable price but at excellent levels. Privacy, anonymity, security, and protection at WiFi public hotspots, convenience, and some of the best and most reliable connection speeds you'll find anywhere.
In short: If you're in Germany and need a VPN for whatever reason, you can't possibly go wrong with NordVPN.
---
4. Surfshark

A budget-friendly VPN that works great in Germany. Plus, with numerous German servers, Surfshark can also unblock your desired German content anywhere abroad.

3,200+ servers in 65 countries

AES 256-bit encryption

Allows P2P connections

Automatic kill switch

No-logging

CleanWeb ad-blocker

DNS/WebRTC protection

Boasts MultiHop feature

Unlimited simultaneous devices

30-day money-back guarantee
Pros
Fast speed

Affordable

Safe-to-use
Cons
Sometimes slow with distant servers
Surfshark is a relative newcomer to the VPN world. But in its short two-year history, it's positioned itself as an industry disrupter by offering a service that can rival any of the big boys in the field at a fraction of the price.
Surfshark's priority is client security above everything else, but that doesn't detract from other functionalities, such as video streaming.
In this vendor, you'll have AES-256 bit encryption, an automatic kill switch that works in every operating system, security against WebRTC and DNS leaks, automatic ad-blocking, and malware scans. No logs are kept at all, so SurfShark can't spill the beans on you because it hasn't got any.
The service is suitable for unblocking almost every video streaming platform you could fancy without any problems, latency, or long buffering times. Split tunneling is also available; if you use it on Android, you can even spoof your GPS location.
Surfshark works in China (we know you're in Germany, but that bit could be helpful, nevertheless, and it speaks about the VPN's outstanding quality too).
The provider doesn't allow you to connect three, five, or six devices simultaneously to the VPN – it gives you unlimited connections, which is a rare feature.
The option for multi-hop VPN connections is there (but it eats away at your speeds), traffic obfuscation and every server in the network supports P2P networks (so you can have all your torrents within the secure tunnel, away from the authorities prying eyes). Last but not least, this VPN is router-friendly. You can just configure your home router to use SurfShark. Then, every device at home will be protected automatically.
So while NordVPN is our top choice, Surfshark is a close second and the best option if you're on a budget but are not ready to sacrifice any quality to save money.
---
5. IPVanish

Another affordable and decent VPN for Germany. It implements a strict zero-logs policy with military-grade encryption and multiple German IP addresses from different locations.

2,000+ servers in 75 locations

Allows P2P sharing

AES 256-bit encryption

Kill switch

Unlimited simultaneous devices

30-day money-back guarantee
Pros
Use with almost every device

Low pricing

Zero-logs policy
IPVanish is a US-based VPN service that owns every server it operates. This is rare. The next vendor on the list has tens of thousands of servers, but they're mostly rented, and that's the rule rather than the exception for large VPN networks. This is relevant for you as a user because no third parties are accessing your data or activities.
IPVanish excels at torrenting, and it's a favorite among Kodi users.
Unfortunately, unblocking streaming platforms is not IPVanish's main strength. It works fine with BBC iPlayer, but if you're interested in Netflix or Hulu, you're out of luck, and you'll need a different provider.
This VPN claims to adhere to a strict zero-log-keeping policy, and maybe it does, but let's consider this more carefully in this case. First, IPVanish is based in the USA, which is not the best place to have a VPN service because it has a government with a strong tendency to spy on its citizens, it has some intrusive digital laws, and its law-enforcement agencies tend to lean on digital service providers very heavily.
Second, no VPN can tell you if their logs are empty. But what if they're not? In 2016 a court case, the authorities asked for IPVanish to surrender their records. In this case, the prosecuted party was found guilty, and it's unclear how much of the outcome had to do with the IPVanish logs. But regardless of the incriminatory factor, the case proved for sure that IPVanish kept records.
Hence, the policy was nothing but posturing and advertising. That being said, this VPN was sold to StackPath during the following year. So far, there's no reason to doubt that the new administration does abide by the no-logs policy. However, we offer you this historical information for the sake of completeness and accuracy.
This VPN also allows unlimited simultaneous connections to the network, which is cost-effective if you have more than four or five devices.
Other features in IPVanish include support for routers, DNS leak protection, support for Fire TV stick, and an automatic kill switch. But it has no ad-blocking. And this is one of the VPNs the Chinese censors have blocked successfully, so if you do business in the far-east, you'll need to go with one of our other suggestions.
A 30-day money-back guarantee is available for you to try this VPN without risking any money.
So while IPVanish is not the best VPN money can buy if you are not too interested in Netflix, for instance. On the other hand, suppose your primary needs involve keeping your privacy safe while you're sharing files in BitTorrent. In that case, this option will give you everything you need for a comparatively low price.
---
Using a VPN in Germany
Are you new to VPNs? Have you never completed a VPN setup before on any device? That's fine. It's a straightforward process, and we'll guide you through it step by step; just do the following things:
Pick a VPN service according to your taste and needs. We strongly suggest that you at least try ExpressVPN first.
Locate the apps your VPN vendor has for the devices you own. Download them and install them.
Launch the app. Sign in.
Pick a server according to what you want to do. For example, a US server will be good to unblock the US Netflix content, but not so good if you're going to have some torrenting done.
Find the "connect" button and hit it.
Please wait a few seconds while your app negotiates your connection with the server and completes it. Suppose you notice that the VPN connection is not unblocking the content. In that case, you want correctly clear your browser's cookies and cache and try again.
There you go! You're now officially VPN-enabled! You can unblock any region-locked website you'd like, and neither your ISP nor your government will be able to stick their long noses into your digital business.
How do we test VPNs?
We strive to serve you with the best information possible in the field of privacy. We test and review every service thoroughly. Our team is passionate about this subject, so we spare no effort. We dig as deep as possible to ensure you have the best information in this field to inform your choices.
Our obsession with detail extends to VPNs in Germany, and here are the criteria we used to decide who's the best:
Logging policy. We want two things from a good VPN provider: it has to talk the talk and walk the walk. In other words: it must state with complete clarity that it keeps no logs at all of user activity. But that's not enough. When possible, we've picked vendors whose commitment to the policy has been tested by fired successfully.
Security. We consider the encryption carefully in each VPN. We also test for all the scenarios in which DNS leaks commonly happen.
Streaming. We tested so many platforms with each VPN so many times (with different servers) that we couldn't keep count. As this is the use case becoming the VPN's primary mission, it's imperative.
Speed. We test to see how much speed you'll lose with each provider. Yes, you will always sacrifice some connection speeds, but you won't notice anything in the best VPNs. Also, speed isn't everything. It has to be sustained to be helpful.
Customer support. It would always be better not to need help from the VPN at all. But some tasks are more sophisticated (installing your VPN in your router comes to mind). So if you're going to need help, you better be able to get it quickly and with the best information available.
I want to watch German TV from abroad. Can I do that with a VPN?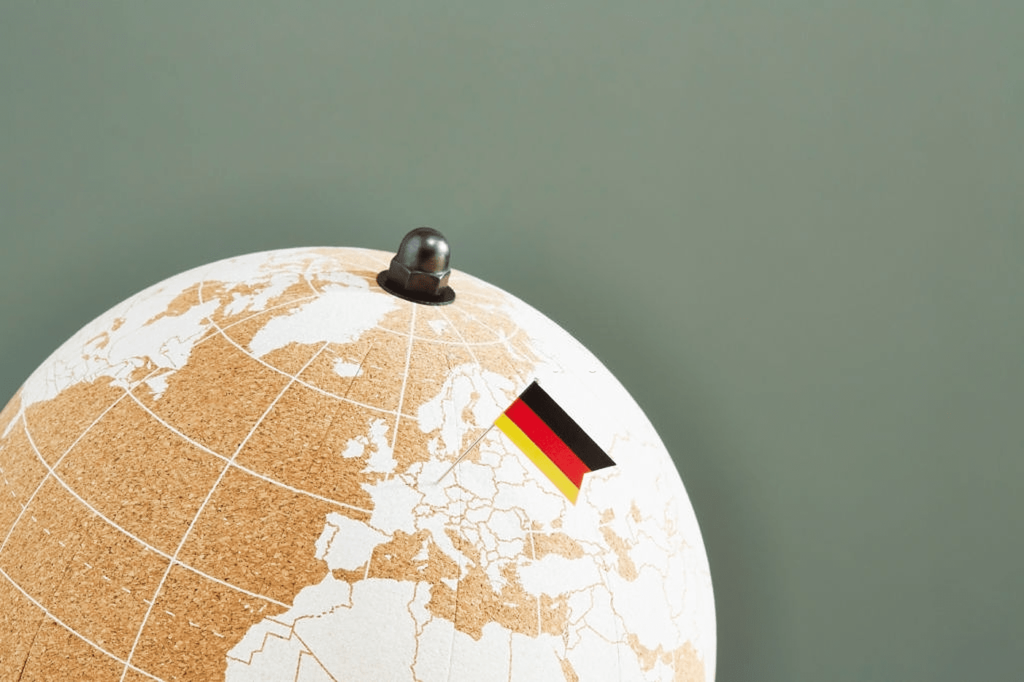 Yes, you can.
Streaming services pay attention to your IP address. They use it to determine where you are and then decide the content they can offer you depending on their licensing deals and other factors. So if you're a German hoping to keep up with your favorite domestic shoes while you're abroad on holiday or business, the chances are that you won't be able to do so until you come back home.
A VPN can turn the tables for you, in any case. When you are online through a VPN, the world doesn't see your exact IP address but one the VPN assigns to you.
So, if you are abroad, you launch your VPN service, and you choose a server based in Germany, the German streaming websites will think you're a domestic user and treat you accordingly. Thus you'll be able to watch all your German content from abroad.
The VPNs from which you should keep away in Germany
The sheep are not all equal. Not even in Germany. Free VPNs go without saying in our book. You should never use them at all. They increase your risks and give you very little in return. But there are some other services that are a doubtful proposition if you're in Germany. The German government can lean over some of them if it wants.
If we fail to persuade you to adopt one of the five VPNs detailed in this guide, that's your prerogative. However, take or word about the following VPNs; you should have nothing to do with them, especially not from Germany.
HideMyAss
This UK-based VPN provided identifying information from its logs that led to the arrest of at least one of its clients. Would you like to be the next one?
---
Hide.me (Free)
If you run a Google search for VPNs in Germany, this one ranks high in the results. Hide.me's free plan will limit your transfer speeds to 3Mbits, and your data gets a 2GB cap. Unfortunately, the protocol is not OpenVPN, and as a free user, you can choose from only three (probably overworked) servers.
So if you want Hide.me to give you a decent service, you'll have to pay for it. But if you're going to spend money, do it on NordVPN or SurfShark.
---
ZenVPN
It keeps logs on your IP address and other identifiable information, mainly hardware-related. And you can't use more than 5GB daily, even if you pay for the service.
---
Should I get a free VPN in Germany?
Yes, you can if you want, but no, you shouldn't. Not in Germany and not anywhere else in the world. Keep reading, please.
There are two reasons why you should not use a free VPN.
First: most free VPNs will hide your IP address and encrypt your traffic, which you want from a VPN, right? Well, no. Those two tasks are indeed required but are means to a purpose. The purpose is to protect your online activities from any third parties. That's why, in this guide, we've emphasized their logging policies and whether they respect them.
Free VPNs operate under a business model that allows them to monetize your online activities. They do keep logs of everything you do, and then they sell that information to their commercial partners, who know what to do with them. That's how they pay their bills, and that's why they're free.
The digital economic saying that goes, "If you're not paying for a product or service online, then you are the product," is dramatically illustrated by free VPNs. It's your online activity that is the product they want so that they can sell it. So keeping your activities safe from third parties is not an option in free VPNs. Maybe they're not hackers or the government (but they could be). But the fact remains that the free VPN rarely protects your privacy. 
And then there's the second reason. You don't want to use free VPNs simply because their service is terrible. Unless you're happy with just browsing around web pages, free VPNs are useless. They can't give you the speeds you need to stream video, online gaming, or transfer files. Also, most of them will limit the amount of data you can use daily, so even if you could use them for video streams, you would have to stop after 20-25 minutes.
So, nothing good will come out of free VPNs for you. And they're not even free; you just pay for them differently.
The average cost of a premium VPN service in the current market is about 10 USD. So it's not much to pay when you consider protecting your privacy this way and gaining much additional functionality.
The thing to understand is that your privacy is of no concern to the free VPN operators. They want your data so they can sell it. Besides that, free VPNs often offer an inferior service regarding reliability, speed, and data transfers.
Torrenting, gaming, and streaming activities are out of the question in free VPNs because you will never have high enough speeds to support them without considering the substantial risks to your privacy.
If you absolutely must use a free VPN in Germany, then ProtonVPN is the only decent option. Unfortunately, however, it's so limited that you'll find you can hardly do anything with it.
Best free VPN for Germany
Generally, we subscribe to the notion that free VPNs should be avoided at all times and from all locations. With that in mind, we will still review some of the most reputable free VPNs as they are relevant for users based in Germany.
ProtonVPN
It's a Swiss VPN developed and maintained by cybersecurity experts, and ProtonVPN includes a free option.
The security features are the same for free users and paying customers.
But as a free user, you can have only one device connected to the network at any given time, and there is no P2P support. Additionally, you can only choose from three servers, which're far from Germany.
So ProtonMail is not an excellent free option for users in Germany either.
---
AtlasVPN
AtlasVPN hails from the USA. Their policy is unambiguous in that they comply with US laws but that they would have very little to share even if they were requested to hand over data to the authorities. That looks great on the surface, but this policy has not been audited or tested in the law courts so far.
The terms of service state that we, the users, guarantee that we're not in a country that the US, the EU, or any other jurisdiction has embargoed. This seems both too ambiguous and restrictive. Every country on the planet has some export or import restrictions from another one, so it's not clear how any user worldwide could comply with this requirement.
Further limitations with AtlasVPN are that it only supports the IPSec/IKEv2 protocol, so the free plan is available only for iOS devices.
And besides that, the server network is minimal.
So when you consider the limited support, the small number of servers, poorly worded restrictions, and requirements, we must say that AtlasVPN is not a good free option for German-based users.
---
Conclusion
We tested several excellent VPN vendors to determine who's the best for German-based users. We've found that because of its high speeds, reliability, security, and additional features, NordVPN is the best by far. However, SurfShark and ExpressVPN are very good too, so they share our second place.
Those three options have their headquarters in privacy-friendly jurisdictions, their commitment to user privacy has been tested, or they have had external audits performed on their practices. So while each of those top three vendors is excellent, ExpressVPN remains the best because it performs better than any of the other two in every aspect.
So now you know who are the best five VPNs to use are if you are in Germany. But more importantly, you know which is the best one, hands down – NordVPN.
FAQs
The answer is in a gray zone. The laws exist, but they are suspended for the time being. The German government has wanted data retention laws for many years already. Due to the prevalent laws, the obligations got suspended in 2017, but they could be pretty intrusive if they were active. Law implementation would require every telecom and ISP to keep your metadata for as long as ten weeks. Metadata includes your browsing history, sent emails, downloads, uploads, SMS messages, whether you're on a landline or a mobile one and when, and your IP address. The laws are not interested in the actual content of your activities or conversations, except for text messages which must be kept in full. However, another German federal law protects content data.
Yes, there is. The BND is the German federal intelligence service. As Germany is a close US ally, the intelligence agencies of both countries are known to cooperate. For example, the NSA has invested some efforts to spy on people living in Germany, and they've had the BND's help with this. We're not speculating about this. In 2013 a BND officer got arrested for providing secret information to the NSA. A few weeks later, WikiLeaks published many documents illustrating the nature and dynamics of the cooperative efforts between agencies. Expert observers estimate the BND to collect about 220 million metadata sets daily. So, despite being one of the most individualistic and free countries globally, the German government does carry out internet surveillance to the highest degree.
Yes, it is legal as long as no copyright laws are infringed.