A plethora of anime websites exist, catering to the anime community. However, these options do not always translate to ample quality because some websites may bring more hassle than enjoyment.
For this reason, we scoured the internet for the best websites that offer various HD-quality anime options. As a result of our ever-fervent research habit, we have been able to curate a list of the top 20 best free websites to watch anime online.
Disclaimer: Although our research brought us to this amount of trusted websites to choose from, we must add that we cannot guarantee their overall safety. As of the time of writing, the websites are all but safe, but protecting yourself from third parties with a quality Virtual Private Network (VPN), such as ExpressVPN, is advisable.
Now, let's dive into anime to discover the best free websites to watch your favorite shows online.
The top 10 best free anime streaming sites – Quick list
Quick overview of the top 20 sites for watching anime
| Name | Best feature | Location available | Free trial | Cost |
| --- | --- | --- | --- | --- |
| 9Anime | Stream new and old anime content for free | Worldwide | No | Free |
| Amazon Prime | Stream unlimited anime | Worldwide | 30 days | $8.99 monthly |
| Anime8Dao | Free, highly rated platform for streaming free anime | USA, Canada, India, Philippines, UK, Singapore | No | Free |
| AnimeFreak | Free online anime streaming experience | Worldwide | No | Free |
| Animeland | Online dubbed anime streaming | Worldwide | No | Free |
| Anime Planet | More than 45,000 legal episodes of anime to browse through | Worldwide | No | Free |
| AnimeTake | Large library of free anime movies and shows | Worldwide | No | Free |
| Asian Crush | For lovers of Asian shows, movies, and anime | Worldwide | 30-day trial | Free ($5 monthly with no ads) |
| AniPlus | Free anime content and merchandise store | Worldwide | No | Free |
| Chia-Anime | Thousands of top-notch anime content for streaming | Worldwide | No | Free |
| Crunchyroll | Over 30,000 anime episodes, including a manga and anime store | Worldwide | 14 days | $7.99, $9.99, and 14.99 monthly |
| Dubbed Anime | A large store of anime episodes | Worldwide | No | Free, $5 monthly for no ads |
| Funimation | Original anime content with dubs and subs | United Kingdom, United States, Canada, Ireland, New Zealand, and Australia | 14 days | $5.99 or $7.99 monthly |
| Gogoanime | Impressive library of anime oldies | Worldwide | No | Free |
| HIDIVE | A wide range of popular old and new anime | Worldwide | Seven days | $4.99 monthly |
| Hulu | Popular anime content from the most reputed anime studios | Japan, USA | 30 days | $5.99, $11.99 monthly |
| Masteranime | An extensive library of anime content, including popular movies and series | Worldwide | No | Free |
| Midnight Pulp | An impressive collection of rare anime content in HD quality | Worldwide | No | Free, $4.99 monthly without ads |
| My Anime List | Claims to have the most extensive anime and manga library | Worldwide | No | Free $2.99 monthly with no ads |
| Narutoget | Stream all Naruto, Boruto, and Shippuden episodes for free | Worldwide | No | Free |
20 best free websites to watch anime online today – Detailed list
1. 9anime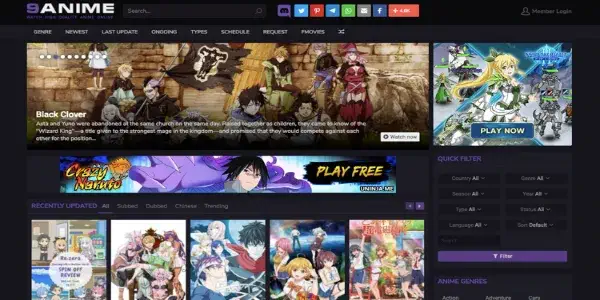 9anime is a popular anime website with the right design, the right user experience, and the right collection of shows. This streaming site is perfect for anyone looking to watch anime, with an impressive online platform bearing a user-friendly interface and an impressive library.
With 9anime, you get over 40 genres, ranging from vampire to action, all of which are top-notch quality 1080p. You can also access these shows and movies with subs or dubbed versions. Popular shows like Jujutsu Kaisen, Naruto, One Piece, and Black Clover are popular here.
Additionally, 9anime has a nifty navigation tool that helps filter the video content you want by type, season, quality, year, and language.
One drawback, however, is the presence of ads that can be constant and annoying. However, they go away after some time and are the only things to worry about.
---
2. Amazon Prime Video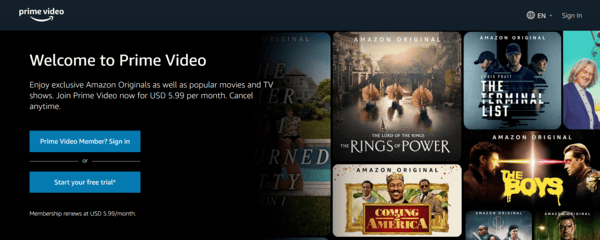 Amazon Prime is currently vying for the title of streaming giant. Its competitor, Netflix, is ahead but not by so much. Amazon Prime offers an incredible catalog of anime shows and movies available for streaming at your convenience.
Amazon Prime has an impressive collection of new and popular anime shows, numbering over 230 titles for free. When you get a paid subscription, you get 700 additional titles for rent or purchase.
Furthermore, you can filter the shows you want to see in year, season, language, and type. While you can enjoy Amazon Prime for free, the paid subscription gives you much more options. It costs $8.99 monthly and comes with a 30-day free trial.
---
3. Anime8Dao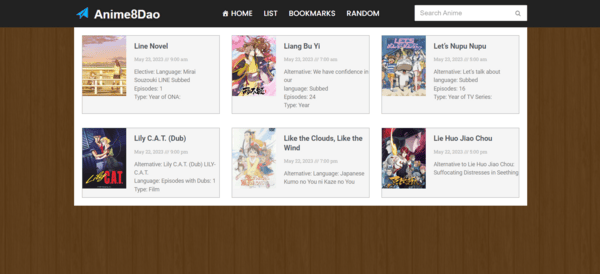 Anime8Dao offers interested users the promise of high-quality anime movies and shows. You can access them in their original Japanese dub or whatever other language you prefer. You can also find subs if you prefer those too.
This website is highly rated, and it backs it up with outstanding performance and consistent quality. The anime on display are fresh (literally hours after release) and load reasonably quickly.
Thanks to the filter feature that allows you to filter with alphabet, rating, year, and genre, it is easy to find the anime show you want. This site also lets you bookmark your favorite videos and notify you of any new or upcoming releases.
---
4. AnimeFreak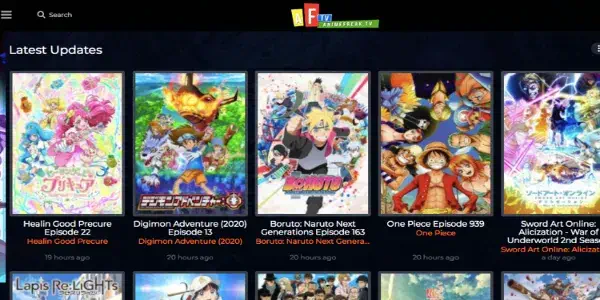 For users of Animefrenzy, AnimeFreak should not be too strange since both sites function similarly. You get to filter your shows through genres and popularity.
In addition, if you are a registered platform member, you can access the chat option on the homepage upon logging in. This platform's website design is also perfect for newbies searching for an inclusive site to watch their favorite anime shows online.
---
5. Animeland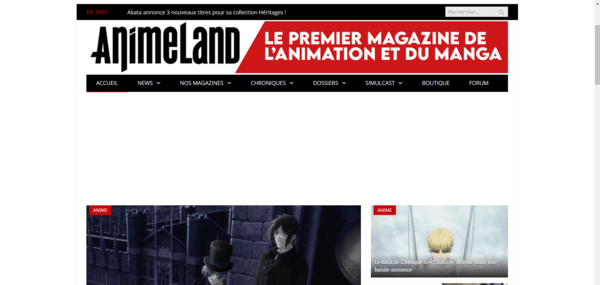 When you enter Animeland, you gain access to an extensive collection of high-quality anime, all dubbed, and come in 480p to 1080p video format.
The easy-to-use website allows users to access content they wish to stream or download. You can also filter in which exact genres, types, lengths, and languages you wish to stream.
---
6. Anime Planet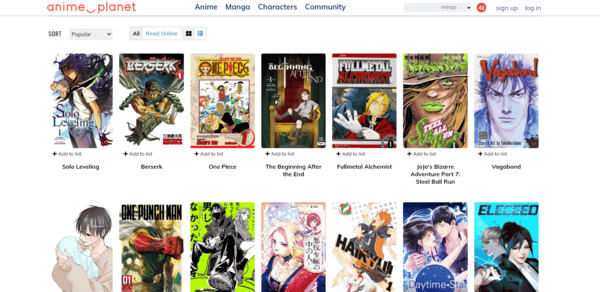 Anime Planet users can freely access over 45000 legal and industry-supported anime shows. This website is aptly named Anime Planet because it also boasts one of the largest databases of Manga available for you to read at any time.
The platform also has a large, thriving fan community with discussion channels, show reviews, custom recommendations, and lists, which require a membership. Additionally, the filter function of Anime Planet allows you to search for movies and shows using studio, name, rating, tags, staff, and year.
---
7. AnimeTake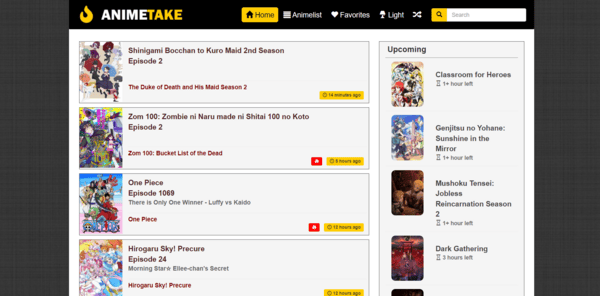 Anime Take is a free-to-use website with so much to give. There are a vast number of anime movies and shows that you can watch anywhere online.
However, you don't need to drown in this multitude of options; you can easily filter the shows displayed to contain specific titles. The filter considers alphabetical order, rating, year of release, and genre.
---
8. Asian Crush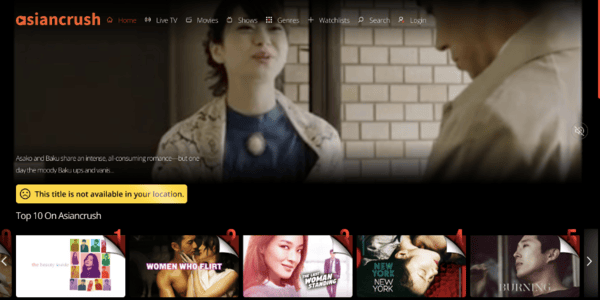 The Asian Crush website is heaven if you love Asian movies and shows. And no, it does not only offer movies and shows; that's right, you can also enjoy all the anime you want.
Need a reminder of which shows are the latest and hottest? Head over to the blog for all the latest updates in the industry. The filter function is also pretty straightforward, letting you sort shows alphabetically by relevancy and time of release.
While the site is free-to-use, you can access the premium package for the low price of $4.99 monthly. This package lets you stream all your favorite shows with zero ads and gives you access to premium titles when using the app.
---
9. Aniplus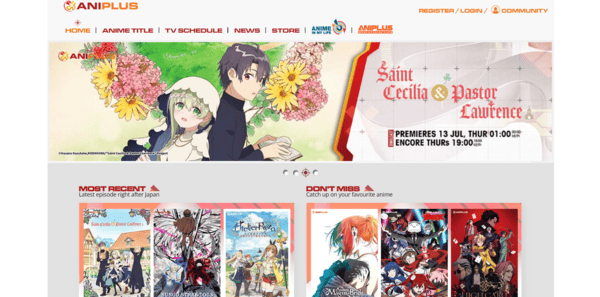 With Aniplus, you get all the great anime movies and shows, including the chance to purchase merchandise from your favorite shows. In addition, the filter feature is less complex, allowing basic options such as alphabetical order, genre, and year.
Furthermore, the website has a teeming community of anime lovers waiting to welcome you into their fold. You only need to register with Aniplus to get in.
Within this community, aptly named the AnimeInMyLife campaign, you can share your artwork, short videos, cosplay photos, and other related media with the opportunity to win from a pool of fabulous prizes.
---
10. Chia-Anime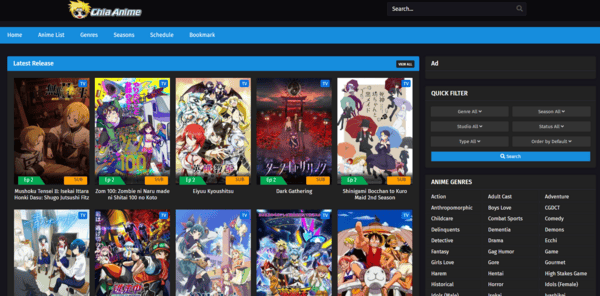 Here's a website with an impressive collection of anime movies and shows, boasting over 1000 top-quality titles and counting. The site interface is very efficient and designed to match the times with nifty and modern layouts.
You can filter your options using studio, genre, season, relevance, popularity, type, and even in alphabetical order.
One drawback to using Chia-Anime is that the streaming can be slow because it does not host its content on its servers but links to third parties.
---
11. Crunchyroll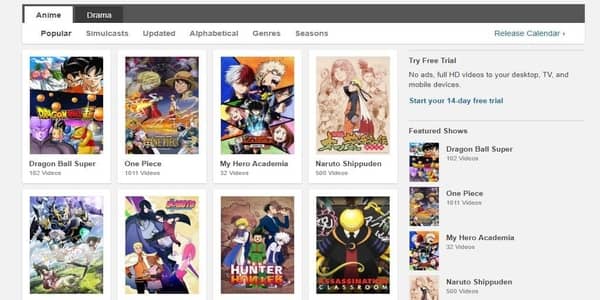 Crunchyroll is today's biggest streaming service among all anime websites. It holds an impressive 30,000 episodes per anime and frequently uploads an hour after the Japanese release. It caters to anime lovers and has an extensive collection of Manga for the more cultured fan.
Users can add reviews to their favorite shows and exchange videos on social media platforms like Twitter and Facebook. You can find subs and dubs in popular languages such as Dutch, English, Italian, French, and more.
You can enjoy Crunchyroll for free but at a limited capacity, meaning you only get a few movie and manga options. With the paid version, however, this changes. The fan plan costs $7.99, the mega plan costs $9.99, and the ultimate fan plan costs just around $14.99 per month. The good news is all the plans have a 14-day free trial.
Crunchyroll understands community engagement and consciously tries to improve it on its platform. It does so through consumer products, social media, events, content distribution, games, manga publishing, and content creation.
---
12. Dubbed Anime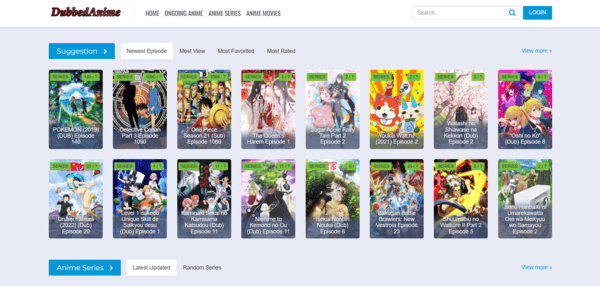 As its name suggests, Dubbed Anime is home to a vast collection of anime movies and shows. You can access just about any of these through its filter feature, which accounts for language, genre, season, and year.
There is an online community board, which is only accessible when you register and get an account. If you want to watch the shows free of ads, a VIP membership will cost $5 monthly.
---
13. Funimation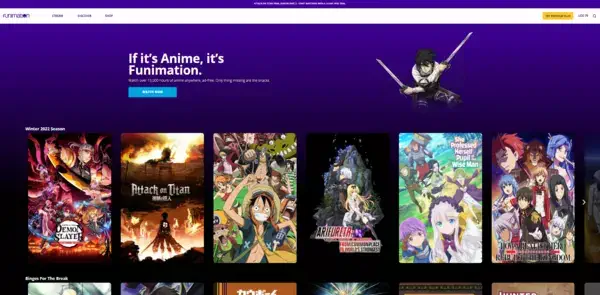 Funimation puts the fun in the anime streaming experience. It has an excellent interface and acclaimed titles in sub or dub options. The platform is owned by the parent company, Sony, and puts it at the forefront of the dubbed anime market, especially if you are outside Asia and Japan.
The free-to-use package only lets you access sub-content and comes with many ads, which can be rather frustrating. But with the paid packages, which are either $5.99 or $7.99 monthly, you can get over 15,000 hours of your favorite anime shows with zero ads.
The stellar filter feature allows you to search by version, language, genre, rating, date released, date added, and even alphabetically.
---
14. GogoAnime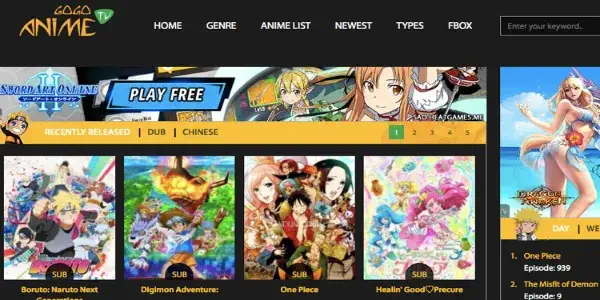 GogoAnime is famous for its fantastic collection of classic and new anime titles – all available free.
You can choose horror, cars, action, kids, games, drama, and more genres. You can even get Chinese animation series and recent releases dubbed in different languages.
What's more? If a show you wish to see is not on the platform, you can request it, and they'll source it.
---
15. HIDIVE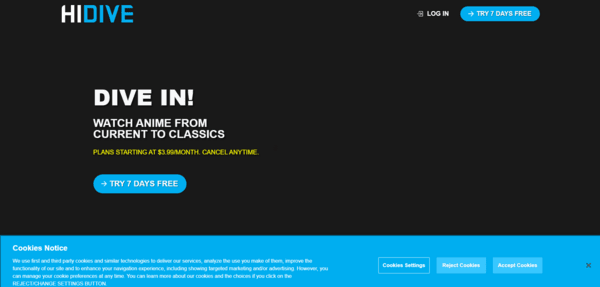 HIDIVE is an autonomous streaming company owning the rights to host and display over 500 anime movies, series, and OVAs.
Their offering includes exclusives, dubs, simulcasts, and even live-action remakes. But that's not all; HIDIVE also lets you decide if you want to see a censored or uncensored version of a show. You can decide what colors the subtitle texts should be and chat with other users as you stream. And in case it was not clear before, it is also perfectly legal to use.
HIDIVE can also source for shows you wish to see but are not on display, which is a great feature. This platform allows you to stream your favorite anime content for $4.99/month with a 7-day free trial.
---
16. Hulu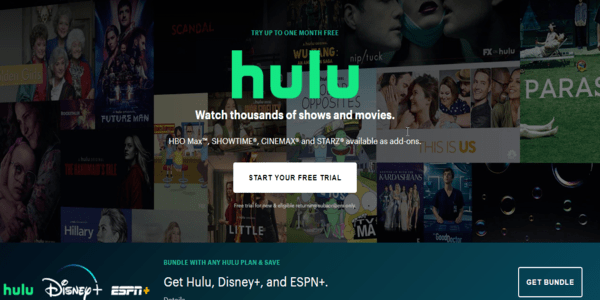 Hulu is the brainchild of Comcast and the Walt Disney Company. It can legally display some amazing anime titles from the most reputable Japanese studios.
Hulu has an impressive library of anime content waiting for you to consume. Its collection of anime titles is not only vast but it is also packed with quality. This platform allows you to play your shows anywhere on your device.
---
17. MasterAnime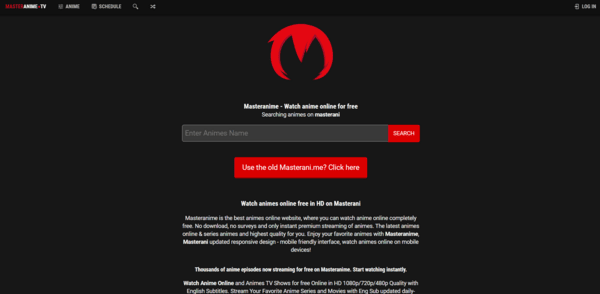 MasterAnime is another website popular among anime enthusiasts for its extensive library and high-quality content. Users don't need to sign up on this platform – no downloads or surveys are required. Just open the website and stream thousands of anime content for free.
The website also has a mobile-friendly interface. Users can watch their favorite anime shows either from their cellphones or any device they like. Moreover, MasterAnime keeps you updated on upcoming anime series as well.
---
18. Midnight Pulp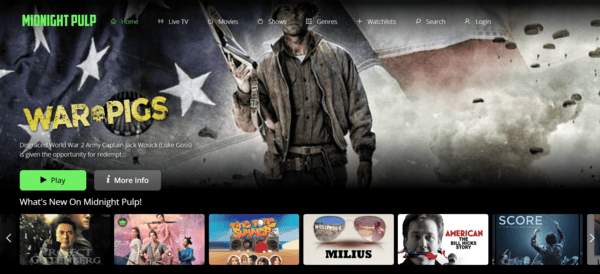 Midnight Pulp is arguably the largest distributor of American horror movies, cult films, and TV shows. But that's not all; it also has an extensive library of rare anime in exceptionally high-quality HD format.
For a low price of $4.99, you can enjoy premium anime shows and movies without ads. However, the filtering feature is not as advanced but lets you filter by country, release date, popularity, and alphabet order.
---
19. MyAnimeList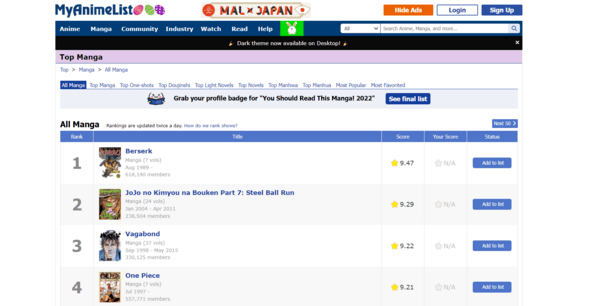 MAL boasts the largest database for anime, Manga, and, of course, the community. It also has a vibrant anime social networking platform, fully fitted with forums with over 500,000 users logging in per day. There is also a review section where you can share and exchange with others.
The main function, however, is literally in its name. The platform lets you curate a list of your favorite anime so you can share it with others with their lists. A contest also encourages users to complete their anime lists before the other users for a prize.
MAL comes at a low price of $2.99 monthly but is also free. The added advantage of subscribing is that you remove ads. Furthermore, the filter feature is very advanced, allowing you to browse by demographics, themes, genres, seasons, and rankings.
---
20. NarutoGet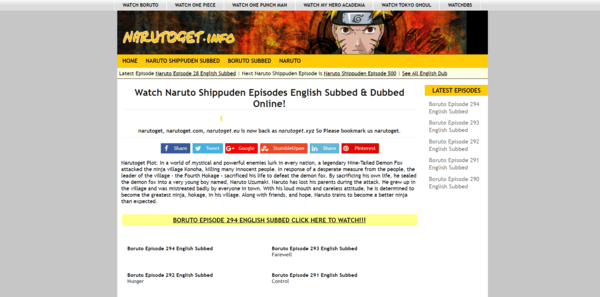 NarutoGet offers users what most consider the greatest anime ever made, Naruto and Naruto Shippuden). Though the original website officially announced shutting down its services, thankfully, some mirror sites still exist to let you continue the fun.
You can get all the episodes in crystal clear HD video format with subs and dubs.
Conclusion
With anime, it would be a disservice not to watch it at the best possible clarity and quality. So why should you settle when you can get the best? And before you start wondering how to go about it, don't worry; we have ensured you can.
The sites listed in this article are amazing options if you need to watch anime online for free without much hassle. Some are free to use, so we will inform you that you should expect a lot of ads. The paid ones are not so expensive, and you can escape the hassle of ads, depending on your budget.
FAQs
You can watch anime without ads for free on websites like Chia-anime.su, Funimation, Gogoanime.ai, 9Anime, Animeheaven.pro, and Animefreak.tv, among others.
For Android users looking for an app to stream anime for free with zero ads, then AnimeZone is the best option. This app lets you enjoy the extensive library of premium anime content. You can find it all there if you need it in the main language, English subs, or dubs.
Crunchyroll is the most used app in Japan for streaming anime and is the most popular go-to app for users worldwide. As a result, it is the number one app for all your anime needs.
The most straightforward approach to avoid ads when viewing anime on your preferred website is to view it on your browser and enable an ad blocker. AdGuard is a good ad blocker that removes ads from Windows and Mac computers and iOS and Android smartphones.