The wise and respected Confucious was the first philosopher to say, "no matter where you go, there you are." And Internet censorship is also right there to accompany you, he could add in these current times.
Internet censorship has become a notorious feature in countries like China, Cuba, and other totalitarian states. That's not false, but it's a half-truth. Internet censorship is everywhere. Every country in the world suffers from it to some degree.
Even New Zealand Internet users have to deal with censorship every day. It shows how you could find that you can't load some of your favorite websites when you use an ISP in the country. And that is why, if you're going to visit New Zealand for business or pleasure in the future, you should know what the best New Zealand VPNs you can use in the country so that you can get around censorship are.
A VPN will help you circumvent a country's or an ISP's censorship, the geolocation-based blocks in many online services. And it will also protect your privacy and anonymity as you surf the web or perform any other online activity. Choosing the best New Zealand VPN will grant you access to any content you want in the world, bypass any censorship, and remain anonymous and safe.
And how do you know which VPN service will do the trick for you from New Zealand? It's a good question. The VPN industry has changed significantly over the last few years. It used to be a small bunch of providers offering service only for the most recalcitrant nerds and paranoids on the planet.
Not anymore. Privacy awareness has exploded since Julian Assange and Edward Snowden caught the media attention. Also, the video streaming industry has grown exponentially in a "natural" way recently. Still, the pandemic put it on steroids, just as it did for e-commerce — and VPNs are relevant when it comes to streaming; more on that later.
As you read this, the VPN market is overcrowded with all kinds of options that go from free to expensive. So how to choose the best VPN for New Zealand? You don't have to. That's our job. This article will provide you with all the information you need to know about the top VPNs you can use in New Zealand.
Top New Zealand VPNs – The quick list
Now that you already know the essentials, these are the five best VPNs for New Zealand:
What makes these providers best for New Zealand
Suppose you want to find out who the best provider is in the VPN market for New Zealand. In that case, you need to know the relevant features, look for them among the industry options, and then evaluate them systematically, objectively, and thoroughly. That's what we did while preparing this guide, which we'll keep updating regularly.
The critical features you need to have in a good VPN service are these:
Transfer speeds
Your ISP can give you a very high-quality service with the top speeds in the market. But once you activate your VPN, all your traffic will be repackaged and transferred through the service's encrypted tunnel. Therefore, a good VPN network must have a speed that can match (or overmatch) your ISP's, or else you will be losing time and resources.
Besides keeping your activities private, you're keen on watching video streams through your VPN; connection speeds become even more vital as not every VPN has the bandwidth you will need to support an HD video stream. Be aware that high bandwidth costs money, so free VPNs, or even cheap ones, won't do.
---
Server location
If you're going to be in New Zealand, it would be optimal that the VPN service you choose has servers in that country, too (as well as many others worldwide for specific tasks like unblocking geo-restricted material and catalogs). A question as old as the egg and chicken question in any market has always been, "is it better to have quality or quantity?"
Well, I am the first to point out in all my technical writings that the most crucial thing in a VPN network is the bandwidth and computing power it has in each node, rather than the sheer number of nodes. However, the number of servers in the network does matter as it translates into service availability and physical proximity. So, as a rule of thumb, we never recommend any VPN service with a network with fewer than 100 servers.
---
The VPN protocol
The best VPNs are built upon an open-source project called OpenVPN rather than on proprietary technologies. Because OpenVPN's code is free to use, many experts continuously monitor it and ensure it's utterly safe. That's impossible to do with a closed protocol. As a result, OpenVPN is reliable, always at the industry's vanguard, stable, robust.
---
Torrenting
It's no secret that much of the content available in the BitTorrent network is subject to copyright laws, so sharing files through torrents can be either illegal or piracy. VPN providers, being experts in digital information, are aware of this, and many won't support P2P network connections because of that. So if torrenting is an integral part of your online activity, you need to make sure to join a VPN service that supports it, and you can't take that feature for granted.
---
The reviews
Some services have mixed reviews; others have spawned a small army of highly flattering articles. Being aware of other users' experiences can provide a helpful guide to inform your decision when it's time to spend your money on a VPN.
---
Privacy
Have you heard about Snowden? I'll give you the gist if you haven't: your privacy online is necessary, and there are plenty of actors out there, governments included, who are actively trying to violate it. So VPNs should protect your privacy in three ways at a minimum: by encrypting all your traffic, hiding your actual IP address, and keeping no logs whatsoever of your online activities.
---
Support for diverse platforms
The top New Zealand VPNs must support every meaningful operating system. So Linux, Windows, iOS, macOS, and Android are not optional but mandatory for any decent service.
---
5 best VPNs for New Zealand – The detailed analysis
1. NordVPN
Our top pick for a VPN if you are in New Zealand — or in any country, for that matter — is NordVPN. There are good reasons for that. First, the network is extensive, including 5,000+ servers in 60 countries, boasting very high speeds, good encryption, and security features at a competitive price.
Panama is this company's home which is a privacy-friendly jurisdiction, an essential detail if your primary concern about your VPN service is to keep your activities private and anonymous. On that same subject, NordVPN keeps no logs of your activity either.
A remarkable feature in the NordVPN network is that every server runs on a dedicated RAM hard drive. That gives every node an insane performance level. Another exclusive feature is the CyberSec software, which blocks ads, stops trackers from tracking you, and protects you from malware. This VPN is audited constantly by many expert firms because of its place in the industry, and it always passes every examination successfully.
Other features in NordVPN include obfuscation (like Surfshark), double VPN server options (for an extra encryption layer), and TOR-over-VPN support.
The live 24/7 chat in the customer support section is always active and ready to listen to you and help you make things run smoothly.
And there's the 30-day money-back guarantee. As with ExpressVPN, you can try this service out for a month before you decide it's your cup of tea. If you don't like it, you get your money back.
NordVPN is the favorite VPN for many experts in the field. There's no doubt that NordVPN is one of the best VPNs out there, and every user who chooses it will be well served by the high quality it offers consistently.
---
2. Surfshark
Surfshark is an excellent VPN network that has not been around for so long. However, it's managed to acquire a massive reputation in a brief period which is remarkable if you consider that the VPN market has been overcrowded with options over the last few years.
This is a VPN that will give you most of the goodness you will find in premium services but at a much more cost-effective rate — the monthly rate is a ridiculous 4.20 NZD per month, which is way below the industry's average.
Despite its relative youth, the network spans 3,200 nodes in 65 countries. The download and upload speeds are excellent, and the network's WireGuard protocol makes SurfShark perform even better than ExpressVPN on some tasks, which is a scarce thing to find.
The network's size is maybe not as impressive as some of the other options in this article. Still, it has a strategic advantage over the rest in New Zealand: most VPN networks prioritize having a higher server density in the North American and European regions. SurfShark treats the Australasian region with the same degree of concern. Hence, its network offers more nodes near New Zealand than the rest, which helps with the service's efficiency and availability.
Every feature in SurfShark is substantial. It has no unwanted extra features (of the kind that just clutter up the service and the user experience). It covers the essentials that every premium VPN should cover, and it does it robustly and in style.
Adding to the network's cost-effectiveness, SurfShark supports an unlimited number of concurrent connections to the network, which is an almost unique feature in this market.
A helpful feature in SurfShark is called "obfuscation." It means that your VPN traffic is disguised as regular HTTPS traffic. So your ISP or any other third party observing you won't be able to tell that you are using a VPN from the data you exchange with the web, which is helpful because HTTPS traffic is more "normal" (but also encrypted) to external eyes, and it can preclude your ISP from capping your bandwidth.
So SurfShark is a high-quality VPN that will give you an expensive service at a meager price, and it's an even better choice from New Zealand because of the high server count its network boasts in the region.
---
3. ExpressVPN
ExpressVPN is probably the most popular VPN service at present. It's the best VPN service in the industry, and it will perform well independently of the task for which you wish to use it.
ExpressVPN can choose from 3000 servers around the planet. The company is based in the British Virgin Islands, a privacy-friendly jurisdiction with loose data retention legislation.
We have tested ExpressVPN for this guide and many others, and it's outperformed every other option every single time, so we have no hesitation in recommending it to you as the best VPN service for New Zealanders.
The connection quality is excellent, providing high upload and download speeds, even if you choose a node physically far from you. In addition, your subscription fee will get you unlimited bandwidth, so if streaming videos or music is your thing, ExpressVPN will allow you to do that for hours without worrying about quotas.
This service passes every security test you can perform on a VPN network with flying colors without sacrificing performance at all.
It supports Android, Windows, iOS, macOS, and Linux, and you can configure your home router to send and receive all its traffic through the VPN. This operation is not as complicated as it could sound at first. In addition, it has the advantage that every single device that's online through your router will be protected by the VPN simultaneously. Usually, ExpressVPN doesn't allow unlimited simultaneous connections from different devices.
The one disadvantage you could find in ExpressVPN is that it's a slightly higher price than the other options in this list. A monthly subscription will cost you 13.98 NZD. However, one should consider that it's fair for the best service in the industry to be more expensive, and also, you can save money and pay less for your monthly service if you choose a plan that extends for more than a single month.
ExpressVPN keeps no logs of your online activities, which is a crucial thing you should always expect and demand from any decent VPN.
Lately, one of the most popular use cases for VPNs is video streaming. Because a streaming VPN will assign your traffic an IP address corresponding to the country where your active server is located, you can make Netflix, Disney+, Amazon Primer, BBC iPlayer, and other streaming platforms think you are connecting from a different country.
In addition, because so much of the content they have on offer is restricted according to the user's location, this neat little trick will grant you access to the content available to, say, US-based users that would otherwise be unavailable to you from New Zealand.
ExpressVPN is very user-friendly, so the chances are that you won't need much help from their customer service. But if you do, their live chat is available on a 24/7 basis, it's efficient, and the staff is knowledgeable, friendly, and helpful.
Last but not least, you don't need to take my word for anything you've read so far about ExpressVPN. The 30-day money-back guarantee allows you to try the service in full for a month and see for yourself how superb this VPN is. If, after you try it, it doesn't meet your expectations, you will get your money back, no questions asked.
---
4. IPVanish
IPVanish is very well known among torrent enthusiasts because it performs very well within the BitTorrent network. However, at the same time, there are VPN providers who are not very happy to have their users sharing content in P2P networks which could become a legal liability because of copyright issues.
The network's speeds are excellent whether you choose a server that's near you or one that's further away. Also, among the options I've tried among VPNs, IPVanish is the one in which the transfer speeds suffer more minor losses because of the encryption process and the traffic within the network. The connections are thus robust, fast, and reliable.
IPVanish offers 2,000 servers in 75 locations. While this network is not as extensive as NordVPN's or ExpressVPN's, it's still sizable, and the smaller server number seems irrelevant since the network's performance vis-a-vis transfer speeds are among the best in the industry.
Of course, I wouldn't be suggesting this provider if it didn't have a zero-log policy that ensures your privacy as a user. While this feature is critical for any provider, it's even more so for IPVanish because it's located in the US, one of the world's most privacy adverse jurisdictions. But your VPN can't spill the beans on you if it keeps no beans to spill.
This option supports every primary operating system, mobile or desktop, as well as routers. It's built upon the OpenVPN open-source project, which is always good news because it's a very well audited software with a very engaged developing community that keeps IPVanish current and at the industry's vanguard.
---
5. Private Internet Access (PIA)
Private Internet Access (PIA) is our fifth and final entry for the best VPNs in New Zealand.
PIA has been around for eleven years already, and they have remained a highly sought-after service during all those years of service.
The network size is just insane. It has thousands of servers in 84 countries which probably makes it a unique product in the industry.
PIA's parent company (which goes by the same name) is based in the US, which is not the best country in the world to host a VPN. The US government's intrusive behavior in privacy matters has become notorious across the globe, and it's not just about the activities carried out by governmental agencies but also about legislation that allows the government to hold too much power over a citizen's actions online.
However, PIA is an organization that takes user privacy rights seriously, as its log policy shows — they adhere to a strict zero-log policy. In addition, the encryption available is military-grade, and the network is based on the OpenVPN protocol.
Maybe you've noticed that the OpenVPN protocol's name keeps popping up when we explain the best features in the best VPN vendors. That's because OpenVPN is at the heart of the best VPNs. After all, its security and reliability are tested beyond any doubt.
PIA's technical platform includes apps for Windows, Linux, macOS, iOS, Android, and browser extensions for Opera, Google Chrome, and Mozilla Firefox. The apps are highly customizable, so you can tailor your VPN experience as closely as you want to your needs. The app looks a bit technical at first glance, but it has a friendly interface that newbies will be used to very quickly because it's so intuitive.
The speeds in the network are excellent. They're good enough to support HD video streams if you should want that.
The customer support is quick, available 24/7, and the user feedback is good. However, the live chat option is only available from 9:00 to 18:00 MST during weekdays because it's mainly tailored for US-based users. There is also a rich knowledge base composed of articles and FAQs on the website so that you can find your way around the VPN on your own.
The pricing in PIA is competitive as it's almost exactly in the industry's average. A month's membership fee is 9,95 USD, and it can go as low as 3,33 monthly if you choose the 24-month plan on offer.
PIA has been near the industry's top for eleven years, and it will remain there because it has something to offer to all types of users. Newbies and seasoned experts alike will find in PIA the service they need in New Zealand or elsewhere in the world.
---
Using a VPN to get a New Zealand IP address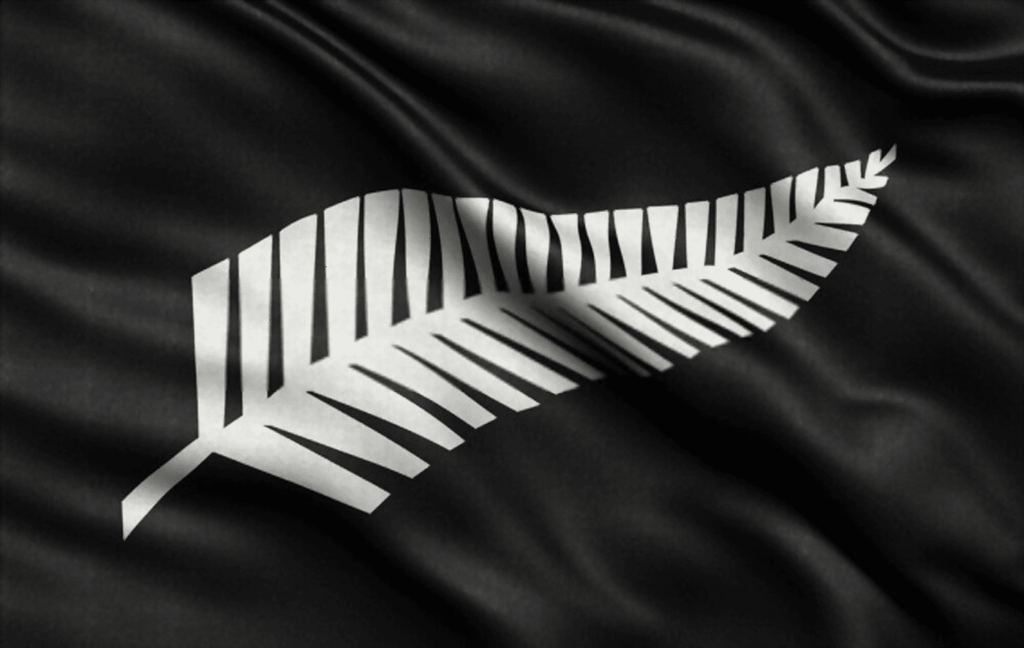 If you are a New Zealand resident away from the country for any reason, there are many good reasons for you to want to browse the Internet using a New Zealand IP address. For example, maybe you need to log into your bank's internet service or use any other domestic online service that will only allow your traffic if it detects it comes from within the country. Or maybe you just want to watch New Zealand's TV channels like TVNZ1, TVNZ2, Bravo, Maori Television, etc.
Of course, that would need for you to have a New Zealand IP address as well. The good news is that any of the VPNs we've covered so far will let you do that in a very straightforward way.
Here's how you can navigate the Internet using a New Zealand IP address through your VPN:
Firstly, you need to have a VPN account. Sign up with any of the five services we listed (NordVPN is the best choice) and get an account.
Download and install the apps that NordVPN (or the service of your choice) provides for the devices you want to perform this task.
Open the app or browser extension. Choose to connect to the VPN using a server based in New Zealand. That's how you will get a domestic IP address.
Clear your browser's cache and cookies so that you purge away all the information related to your actual IP address.
That's it; you are now good to point your browser to the New Zealand-based website or service you wanted to use as a New Zealander. The geo-blocked portions of the sites should be available to you now. If this is not the case, choose another server based in New Zealand, and clear your browser's cache again. You can also get help from your VPN's customer support.
Can I see New Zealand TV channels from abroad with a VPN?
I hinted previously how Kiwi TV could be a good reason for users away from New Zealand to navigate the Internet as if they were local traffic.
If you want to watch New Zealand TV channels or streaming services, a good VPN network will enable you to do precisely that.
Be aware that not every VPN in the market is suitable for video streaming. Supporting HD video streams needs high-quality connections that are both very fast and very reliable, so even some of the best-paid VPN services won't do the trick. The good news is that the five options I revied in this article are suitable for video streaming as I've tested them thoroughly for that specific task.
Watching New Zealand TV channels and shows from abroad will require getting a New Zealand IP address first. You can achieve that quickly by following the instructions in the previous section.
Once you're set with a New Zealand IP address, you will be able to unblock streaming services as Spark Sport, Neon, or Lightbox. Also, you'll be able to see the following TV Shows:
Police Ten
The Crowd Goes Wild
The Bad Seed
Country Calendar
Newshub
What Now
800 Words
Westside
The Brokenwood Mysteries
Shortland Street
Conclusion
New Zealand is one of the world's most progressive countries when it comes to the Internet. Even though harsh Internet censorship laws can be deployed in the country, as things stand, censorship is almost non-existent, and the country's citizens are free to do whatever they fancy online except for the most extreme things.
So why should anybody need a VPN in such a pleasant digital environment? There are several reasons. First of all, you have the right to protect your privacy when you are online. Second, even if the country's environment is not hostile towards privacy, the VPN will also save you from digital criminals.
Hence, privacy and safety are two good reasons to use a VPN, even in New Zealand, for a start. The third reason could seem slightly frivolous by comparison, but it's valid and no less real than the first two. A VPN can make your traffic pass as if it originates in another country, any country of your choice, as long as your VPN has a server there. If you are outside New Zealand, the VPN can give you an IP address from inside the country so that the local websites treat you as domestic traffic.
Conversely, if you are in New Zealand, you can get an IP address from the US or the UK. This is helpful because streaming platforms and other services often offer different services or contents depending on your geolocation. Thus, if you want to enjoy Netflix's most extensive catalog reserved for US users, you can connect to the site from New Zealand through a US server in your VPN and get all the content you wouldn't be able to access otherwise.
The five options we have listed as our top picks for VPN services can handle any of the three primary purposes defined in the prior paragraphs with ease, as well as any other task typically associated with a VPN.
So now you have all the information you need to pick the best VPN service you could need while in New Zealand. We hope you will enjoy your security-enhanced experience. Stay safe!