Many Firestick users find that Netflix, Amazon Prime Video, Hotstar, and BBC iPlayer provide enough entertainment. But for those who want to enjoy media without limits and restrictions, Kodi comes in as the one-stop solution. That's the reason binge-watchers prefer to install Kodi on Firestick to complete their entertainment pack!
Kodi is a great app to watch sports, movies, television shows, and much more — even the content geo-restricted by your entertainment service. Besides, what makes Kodi even greater is its price tag — it's free.
However, this amazing app isn't already available on your Fire device, so you have to figure out how to get one.
But, don't worry. Here is an easy step-by-step guide to install Kodi on Amazon FireStick, Fire TV, Fire TV Cube, and the most popular Kodi Firestick 4K. In fact, you can use this easy step-by-step process to install Kodi on any device with Amazon's Fire OS.
The quick guide to install Kodi on Amazon Firestick
In a rush to install Kodi on Firestick to start streaming your favorite shows? Here's what you should do.
Change the Fire OS on your device settings to allow the installation of apps from sources outside the official app store.
Install the "Downloader" app on your Firestick.
Now download and install Kodi.
Complete the process by installing Kodi add-ons.
Why Kodi isn't present on my Firestick already?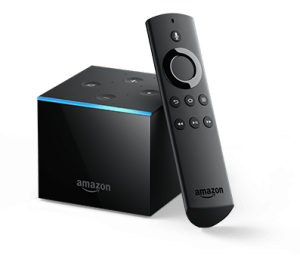 Amazon's Fire OS is a fork of Android. If you use an Android device, you will find the interface of Fire OS quite similar. Also, to facilitate the users in getting genuine and compatible apps, the tech giant has set up a dedicated Amazon App Store across all Fire devices to install apps from. That's the reason you can get the apps for almost all major streaming platforms on your Firestick with ease.
However, Kodi is not available directly on the app store. That's because, despite being a convenient, free, and open-source platform, Kodi has attracted negative attention due to its support for third-party plugins, some of which may also give unauthorized access to copyrighted material. So, using Kodi frequently falls into the category of copyright violations.
But, that's not a universal case. Neither Kodi is a malicious tool, nor is every Kodi user a lawbreaker. It all depends on how you use it. If you stay responsible while streaming content from Kodi, you're good to go.
And, of course, as a binge-watcher, you deserve unrestricted access to your favorite shows, for which, Kodi works great. Since apps that are not available in the official app store need a couple of additional steps and some changes with the device settings to install, doing so isn't easy for most users.
So, in this guide, I'll elaborate on installing Kodi on Firestick in the easiest way. As long as you have a good internet connection, you'll be done within a few minutes.
How to install Kodi on Amazon Firestick – Step-by-step guide
The following steps demonstrate how to install the latest Kodi version on Firestick. While these steps revolve around installing Kodi 18.9 Leia, you can follow the same procedure for installing any other version you want.
Let's start.
1. Allow installation from unofficial sources on Firestick
On your Firestick, go to the Settings > My Fire TV > Developer options > Apps from Unknown Sources.
Change this setting to "ON."
As explained above, you won't find Kodi in the official Amazon App Store. Thus, you need to change this setting to allow installing FireStick apps from other sources. This process is similar to the one you would use with any other Android device, including your Android mobile phone. While some people call it jailbreaking Firestick, it is just a change of setting and is quite different from the actual jailbreaking Apple devices or rooting Android.