The Keeper password manager is consistently considered among the best password managers in the market in many online reviews. The product's advertising sells it as a top-notch password manager security-wise, with many other exciting features.
But, is Keeper as secure as its press says? And what about all those extra features? Do they add value to your user experience, or are they just flashy things that ultimately get in the way of doing things efficiently?
This unbiased review of the Keeper password manager aims at answering all these questions for you.
Current offer: Get 30 OFF on Keeper Family and Unlimited plans!
Keeper password manager review – Quick summary
Keeper is a password management tool that also serves as a digital vault. The firm behind this password manager, Keep Security Inc., emerged in 2009, which proliferated to become one of today's leading password security firms.
Keeper works as a standalone password manager that allows users to generate passwords and store them safely to ditch the hassle of memorizing them. Also, it provides users with an online storage vault to save sensitive details that they can access whenever needed.
All the passwords, login credentials, and sensitive files that Keeper stores for you go through 256-bit AES encryption, a military-grade algorithm for which no successful attack or cracking strategy exists. Several forms of multi-factor authentication (MFA), including Touch ID and Face ID, help you increase the security of your password vault.
Besides, it also bears a few extra security tools, including encrypted messaging, dark web monitoring, and password security auditing.
Keeper's dashboard is very intuitive and easy to navigate despite its many advanced features.
While Keeper generally looks impressive, it would be even better if it had an automatic password changer feature, like in Dashlane and LastPass.
Also, the prices in Keeper's plans are a bit on the steep side. Nevertheless, this manager has a wide variety of digital security tools, and some are even unique in the industry (like encrypted messaging). So, when looking at the big picture, there is no doubt that Keeper is among the best password managers you will find in 2023.
Another downside with Keeper is that it lacks a 30-day money-back guarantee. But, notably, there is a 30-day free trial, so you can still have a look at this manager for an entire month before you decide to commit your hard-earned money to it.
Key features in Keeper password manager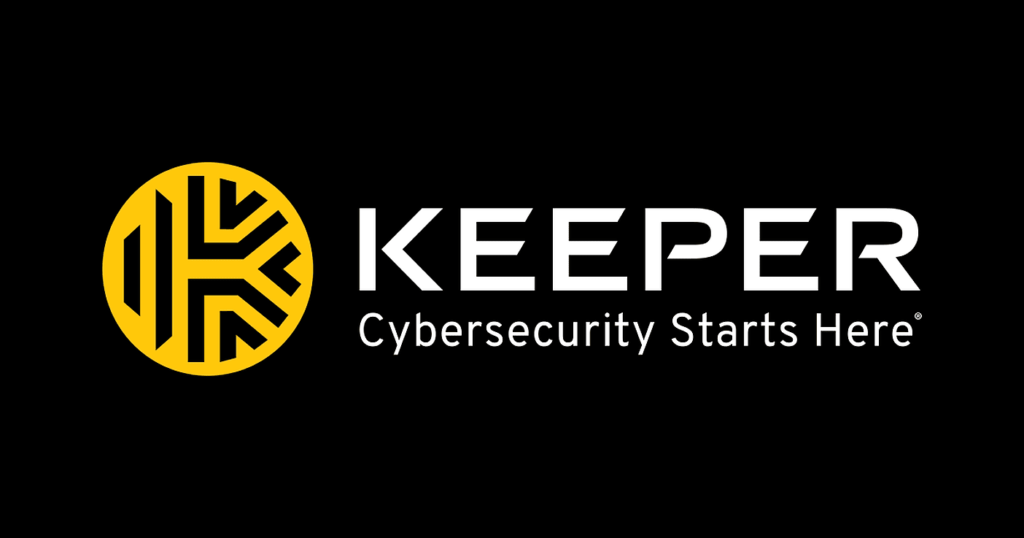 The keeper password manager is indeed entirely secure, intuitive and includes many exciting features for safe data storage. It not only helps you create and use strong passwords but also makes all your sensitive data accessible to you only, keeping all snoopers at bay.
Below is an extensive review of all these features that Keeper password manager offers its customers.
Robust encryption and Zero-Knowledge policy
The most notable security feature with Keeper is the implementation of the AES 256-bit encryption algorithm to protect your data stored in the password manager.
Although, the data storage in Keeper occurs at the cloud server level. However, the encryption and decryption happen locally in the device you're using. That's how it prevents any third party from reading your data as it goes back and forth from your device to the cloud server.