Little entertainment breaks are about spending your leisure time the way you want. What else would help you the most besides watching your favorite movie or show in the comfort of your home? But, if you're a fan of DirecTV, then you might feel a bit left out if you're outside the US. You cannot watch DirecTV outside the US as you could when inside the USA.
Does this mean that you're going to miss all the fun?
Not at all!
Let's find out how to unblock DirecTV anywhere in the world in no time. And keep calm because our method will indeed work regardless of your location.
A quick guide on watching DirecTV outside the US
Know enough about VPNs and geoblocking already? Then here's a quick guide to unblocking DirecTV to save you time.
Subscribe to a VPN service. Since DirecTV OTT isn't available everywhere, you inevitably need a VPN for it. While our recommended VPN is ExpressVPN, you can also subscribe to any other service that you trust. If you already have a VPN available (a paid one), then step 1 is done for you.
Connect to a US VPN server. After you download and install the VPN on your device, sign-in to your account. Then, as you wish to watch DirecTV US content, connect to a US server on your VPN.
Start DirecTV streaming: Once the VPN connection establishes, you're all set to stream DirecTV.
What is DirecTV? Why is it not available outside the US?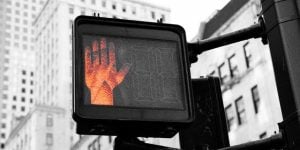 DirecTV is an American broadcast channel. Though it may not be as popular as Reed Hastings-founded Netflix yet, it won a huge customer base in the USA.
DirecTV began as a satellite television in 1994, which later emerged as a standalone channel in 2004. Later, in 2014, the popular communication giant AT&T acquired DirecTV for $67.1 billion.
Consequently, in 2016, DirecTV's over-the-top (OTT) service started, providing another interesting media streaming resource.
DirecTV is a wonderful resource for various media content, including TV shows, movies, and sports. The satellite channel still bears the name DirecTV, but the previously named DirecTV NOW streaming service is now rebranded to AT&T NOW.
While DirecTV is also available as a satellite channel for users outside the US. The content, however, may not be the same as available on your DirecTV streaming account. If you want to watch DirecTV outside the US, you can, but you might miss out on some of the media you were following.
That's because of the copyright and licensing issues the streaming services must follow.
So, despite not being wrong on their end, these restrictions are pretty annoying for consumers. Of course, you can watch your favorite media when you subscribe to a service.
However, unless you look for a workaround, you'll likely fail to watch what you wish on DirecTV despite paying your money.
Any chance I can watch DirecTV abroad?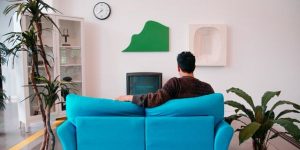 Perhaps you might want to ask this question after knowing that you'll likely lose access to your favorite DirecTV content if you move outside the US.