Little entertainment breaks are all about spending your leisure time in the way you want. What else would help you the most besides watching your favorite movie or show in the comfort of your home!
But, if you're a fan of DirecTV, then you might feel yourself a bit left out if you're outside the US. It's because you cannot watch DirecTV outside the US the way you could when inside the USA.
Does this mean that you're going to miss all the fun?
Not at all!
Let's find out how to unblock DirecTV anywhere in the world in no time. And, keep calm because our method will indeed work regardless of your existing location.
A quick guide on watching DirecTV outside the US
Know enough about VPNs and geoblocking already? Then here's a quick guide to unblocking DirecTV to save your time.
Subscribe to a VPN service. Since DirecTV OTT isn't available everywhere, you inevitably need a VPN for it. While our recommended VPN is NordVPN, you can also subscribe to any other service that you trust. If you already have a VPN available (a paid one), then step 1 is done for you.
Connect to a US VPN server. After you download and install the VPN on your device, sign-in to your account. Then, as you wish to watch DirecTV US content, connect to a US server on your VPN.
Start DirecTV streaming: Once the VPN connection establishes, you're all set to stream DirecTV.
What is DirecTV? Why is it not available outside the US?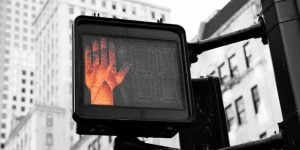 DirecTV is an American broadcast channel. Though it may not be as popular as Reed Hastings-founded Netflix yet, it won a huge customer base in the USA.
DirecTV initially began as a satellite television in 1994, which later emerged as a standalone channel in 2004. Later, in 2014, the popular communication giant AT&T acquired DirecTV for $67.1 billion.
Consequently, in 2016, DirecTV's over-the-top (OTT) service started, thereby providing another interesting media streaming resource to the users.
Presently, DirecTV serves as a wonderful resource of various media content, including TV shows, movies, and even sports. The satellite channel still bears the name DirecTV, but the streaming service, previously named DirecTV NOW, is now rebranded to AT&T NOW.
While DirecTV is also available as a satellite channel for users outside the US. The content, however, may not be the same as available on your DirecTV streaming account. It means if you want to watch DirecTV outside US, you can, but you might miss out on some of the media you were following.
That's because of the copyright and licensing issues that the streaming services have to follow.
So, despite not being wrong at their end, for consumers, these restrictions are pretty annoying. Of course, you have the right to watch your favorite media when you subscribe to a service for it.
However, unless you look for a workaround, you'll likely fail to watch what you wish on DirecTV despite paying your money.
Any chance I can watch DirecTV abroad?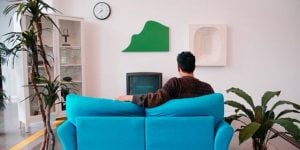 Perhaps, after knowing that you'll likely lose access to your favorite DirecTV content if you move outside the US, you might want to ask this question.
Well, don't worry. You won't waste your money as you can continue streaming DirecTV just the way you like, regardless of where you go.
Even if you're a non-US resident, you can still watch DirecTV in your home country the way a US resident would do.
But you have to apply some workarounds that address the exact thing through which DirecTV applies geo-restrictions.
And what's that?
Your IP address!
Since your IP address directly represents your existing physical location (like your country), services like DirecTV track the users' IP addresses. Then, when they see incoming requests from regions conflicting with their media availability permissions, they prevent you from streaming.
So, you need something that provides you with a false IP address of your desired country without you having to go anywhere. (Of course, it'll be ridiculous if you travel all the way from Europe or Asia to the USA just to watch DirecTV.)
For this, what else would serve you the best than a VPN (virtual private network)!
This wonderful tool lets you change your online location in a few clicks. Thus, you can simply set your existing location as USA with a VPN and access DirecTV outside the US.
Alternatively, you can also use a Smart DNS to unblock DirecTV at your place. But this method isn't as effective as a VPN.
Likewise, free web proxy sites can also help you mask your IP address. But they aren't resilient enough to evade detections and ensure continued uninterrupted access to DirecTV.
We'll explain all the methods in detail in the following sections.
How to choose the best DirecTV VPNs?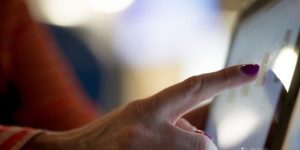 When it comes to accessing restricted content, choosing the right VPN is the key. That is true for accessing DirecTV abroad as well.
If you want to enjoy DirecTV streaming on your device outside the US just the way a US-resident would do, you should pick your VPN very carefully.
Here we list a few key things that you should keep in mind when selecting a VPN for DirecTV streaming.
Make sure your VPN offers a huge server network, particularly having more US servers. This is important for the VPN to evade VPN detection and ban.
Ensure your VPN offers robust encryption so that your online data remains non-trackable.
Ideally, your VPN should offer a kill switch to prevent incidental IP exposure in case of connection drops.
Despite encryption, your VPN service should still offer fast speeds. Slow speeds aren't good for video streaming.
An ideal provider should support unblocking streaming platforms. Make sure your chosen VPN does that.
Your VPN must bear an easy-use interface so that you can easily install and use it.
Since it's all about the ease of streaming, your VPN must support multiple simultaneous device connections.
Your selected provider must support all major device types and operating systems so that you can easily install it across all your device(s).
Make sure that your VPN does not cap data. This is something crucial for streaming.
Your VPN must respect your privacy and should protect you from online tracking.
If you go for a paid VPN (that you should), check that your VPN service provider offers a free trial or a trial with a money-back guarantee. Of course, you can't risk your money.
Subscribing to a VPN shouldn't cost you a fortune. Make sure that your selected VPN offers affordable pricing plans.
Wondering where would you find a VPN that fulfills all these requirements?
Don't worry. Check out this extensive list of the best VPNs that we have compiled for you. All these VPNs offer tremendous services with top-notch privacy.
Yet, if you're running short on time, then check out our three best VP recommendations here.
1. NordVPN

Our number 1 choice for unblocking DirecTV, Netflix, Hulu, or any other streaming platform – thanks to its 1970+ servers offering US IPs from 15 cities.

5,400+ servers in 59+ countries

Supports P2P sharing

AES-256-bit encryption

Customizable kill switch

No logging

Offers server obfuscation feature

IP leak protection

Allows up to 6 simultaneous devices

30 days money-back guarantee
Pros
Works best with major streaming platforms

Unblocks most geo-restricted content

Servers in 15 different US cities

Ensures fast speed connectivity
Cons
VPN app interface isn't impressive
While they respect the regulations and do not support illegal activities, they do not affect the users' anonymity either. Therefore, they are also among the few VPNs that we freely recommend whenever it's about unblocking restricted content.
---
2. Surfshark

This VPN is typically for those who wish to use a low-cost VPN to stream DirecTV outside the US without compromising on services.

3,200+ servers in 65 countries

AES-256-bit encryption

P2P optimized servers

MultiHop mode

DNS leak protection

Automatic kill switch

Camouflage-mode

Unlimited simultaneous devices

30-day money-back guarantee
Pros
Extremely affordable pricing plans

Works great to access geo-restricted content

Supports all major streaming platforms

Multiple server locations in the US to unblock DirecTV
Cons
Distant servers may not be speedy
Surfshark is among those few VPNs that offer premium services like the leading players of the VPN (virtual private network) market without burdening your pocket. Due to their impressive services, these guys have managed to be counted among the top VPNs within a short time despite being relatively new.
Still, they are working hard to improve their services further, which is evident from the fact they have grown their server network from 1700 to over 3200 within a short time.
---
3. ExpressVPN

Warranting your privacy, safety and anonymity, ExpressVPN also never misses to provide you with a seamless streaming experience on geo-restricted platforms like DirecTV.

3,000+ servers across 94 countries

AES-256-bit encryption

DNS/IPv6 leak protection

P2P servers

Network-lock feature

TrustedServer technology

Allows up to 5 simultaneous devices

30-day money back guarantee
Pros
Multiple US server locations work best for unblocking DirecTV abroad

Unblocks all major streaming platforms

Bypass content restrictions very easily

Fast speed
Cons
Somewhat costly pricing plans
Next on our list of best VPNs for DirecTV is ExpressVPN.
These guys have resisted VPN detection and ban most lawfully for a long time. Despite respecting the global laws for internet safety, they also respect user privacy.
Hence, they provide their customers with superior privacy and anonymity. That's the reason why they always succeed in bypassing content restrictions.
ExpressVPN works with a wide range of devices. The supported devices include Chromebook, Mac, Linux, Amazon Fire Tablet, Windows, iOS, and Android. Also, thanks to its compatibility with popular routers, you can use it even on your streaming devices that do not have in-built VPN support.
---
What about free VPNs?
Technically, free VPNs can help you access DirecTV as they also let you change your IP address.
However, they still do not succeed in accessing blocked content as smoothly as paid VPNs do. It's because they do not offer that premium level of privacy to you as a paid VPN would do. So, they're likely to get caught by robust services like DirecTV and face bans. Also, they tend to leak your real IP, thereby exposing yourself online.
Besides, we also advise you to avoid free VPNs as they (usually) compromise your privacy – in most cases, by monetizing your data.
Yet, there are some good free VPNs as well that do not compromise your privacy. Still, they might not be successful enough with unblocking streaming services like DirecTV.
If you wish to give them a try, take a look at our list of best free VPNs here.
---
A step-by-step guide to unblocking DirecTV outside US with a VPN?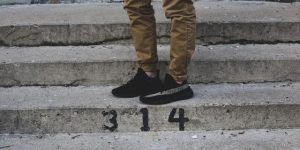 Now that you know which VPNs you should use to watch DirecTV at home, the next question is, how to do that?
Don't worry, here we list the basic steps on using a VPN to unblock DirecTV channels outside the US.
1. Register yourself with a VPN service
The first step to content unblocking is subscribing to a premium VPN service.
While we have recommended some names above, you can also search for a good VPN yourself.
Once done, you then have to subscribe to the service, for which you need to create an account there. Enter all your details as asked, and select a pricing plan for your subscription. At this point, you don't need to have a US payment method since VPNs often support the payment methods available globally.
Once you successfully subscribe, you can then download the respective VPN apps on all your devices that you plan to use for DirecTV streaming.
---
2. Install and set up the VPN on your device
Well, most good VPNs, like the ones we recommended above, are very easy to install. In fact, you can simply have them running on your device in a few clicks.
Also, almost every VPN service provider has shared detailed tutorials on its website regarding the download, installation, and other steps. While the basic procedure usually remains the same, the exact setup steps may vary depending upon the VPN app for a respective device.
So, after subscribing to a VPN, browsing through its website a little more can let you find the instructions/tutorials about setting up the respective VPN client on your device(s).
In case you are unable to find precise instructions, feel free to reach out to the VPN's customer support. They will either provide you with the exact links to instructions or will help you install the app on your device.
---
3. Connect to a US server
Since DirecTV is strictly available in the United States, you need to mask your online location as a US one. For that, you should connect to a US server.
Most renowned VPNs offer multiple servers from different US cities, so you won't face trouble finding the one with good connection strength.
Also, you can look for a dedicated US server for streaming. The VPNs that support streaming platforms usually offer dedicated streaming servers as well that warrant fast speed.
---
4. Sign in to your DirecTV account
After establishing your VPN connection, go to whatismyipaddress.com and check your IP address as well as your location. All the details should mention the US. Also, check your connection for possible IP leaks and secure all leaky sources.
Once done, you have now protected your internet connection. So, simply head on to the DirecTV website or app, sign in to your account, and start streaming your favorite media.
---
How to unblock DirecTV with a Smart DNS?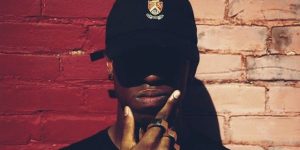 Although, we highly recommend using a VPN to access DirecTV outside the United States since this is the most effective tool.
In fact, you can also use a VPN to unblock other streaming services and restricted websites.
However, we know that you might face trouble using a VPN all the time. Like if you switch subscriptions, change devices, or want to stream quickly on a device that has no VPN.
So, to cater to your needs in all such circumstances, our next recommended workaround is using a Smart DNS.
Now, what is it?
In simple words, a Smart DNS service replaces your existing DNS server (the one assigned by your ISP) with its own servers. In this way, it reroutes your traffic through its own servers based in another country. This leads to websites receiving your requests to see a changed location of yours. More specifically, they see the location of your Smart DNS.
That's how Smart DNS helps you access geo-blocked content anywhere.
Since the process involves no data encryption, rather a simple rerouting of traffic, you experience a fast internet connection with a changed location. This is why a Smart DNS works best for streaming services.
However, it isn't a security tool and offers no anonymity. Thus, the more robust tracking websites can still track your real IP address.
Can I get DirecTV US unblocked on Kodi?
As someone living outside the USA, you must be a frequent Kodi user as this is the best medium to access most streaming platforms.
While you're reading this section, you must be knowing about Kodi already. But for those who don't, let us quickly describe.
Kodi is basically an open-source media player. By the term "media player," we mean that Kodi isn't a streaming platform in itself. Instead, it is the digital media player that you run on the devices you use for streaming. Through Kodi, you can access different streaming platforms to watch your desired content.
Since it's open-source, it's free to use. And that's the most lucrative thing about it.
However, Kodi runs with different platforms via add-ons. If you can't find or don't have an add-on, you might not access a streaming platform.
Thankfully, DirecTV falls in the category that Kodi supports via add-ons.
So, if you're outside the United States and wish to watch DirecTV on Kodi, then you need to install an add-on. We recommend using the IPTV Stalker Kodi add-on.
Why do we recommend the IPTV Stalker Kodi add-on?
I hear you ask why did we specifically mention IPTV Stalker here.
No, we aren't an affiliate to it!
We advise IPTV Stalker because of its tremendous capability to make streaming platforms with US libraries accessible everywhere.
IPTV is an abbreviation of "Internet Protocol Television," that is, the delivery of TV content (such as TV channels) via IP networks instead of conventional means such as satellite or cable TV.
The IPTV Stalker Kodi add-on hence facilitates accessing streaming platforms on TV by allowing you to use the IPTV option to unblock various US, UK, and Canada channels on your home TV.
It means that if you have Kodi running on your device, you can easily access US, UK, or other foreign channels on your device by simply installing the IPTV Stalker add-on. This add-on even works with smartphones. So, you can reward yourself a 24/7 access to your desired media across all your devices.
The only problem with this add-on, however, is that Kodi doesn't officially support IPTV Stalker. It's a third-party add-on. So, you might have to seek access from the add-on developers if you face trouble using it with Kodi.
Though, if you install the add-on in the way we're going to explain below, then you'll likely face no trouble.
---
A step-by-step guide to watching DirecTV on Kodi with IPTV Stalker add-on+VPN
Before moving on, let us highlight that you should always use Kodi with a VPN.
Why is that? Is it illegal? I hear you ask.
Well, using Kodi is utterly legal until you ensure lawful." use of it. However, since people can also use Kodi to access content illegally, such as accessing pirated content, Kodi remains on the radar. That's why, to save yourself from any troubles in the future, we advise you to use a VPN with Kodi.
Cleared? Great!
Coming back to our topic, what you need is the combination of an add-on, like the IPTV Stalker add-on, and a VPN for DirecTV streaming on Kodi.
Here we explain how to do it all in a step-by-step manner:
Install a VPN on the device you use for Kodi, such as your Firestick or a top box.
Connect your VPN to a US server (since DirecTV, your ultimate streaming destination, is available to the US only).
Download the IPTV Stalker add-on on your device via a direct link (such as this one).
Open Kodi on your device and visit the "System" menu.
Browse through the available options to reach "Settings."
Again, scroll through the list of all available options to find "Add-Ons" there. Open this option.
Now choose the "Install from Zip File" option.
Go to the destination folder where you have downloaded the IPTV Stalker add-on from the new window.
Click on the add-on zip file. Kodi will begin installing the add-on.
When the installation completes, go back to the Kodi home screen.
Go to Video > Add-ons.
Find the IPTV Stalker add-on in the list to open it.
And this is it. You can now access DirecTV through this add-on on your Kodi.
Alternatively, you can also download the add-on via the SuperRepo repository. It's an excellent repository having over 2200 Kodi add-ons – all for free. Here's how to do that.
Open Kodi on your device and go to "Settings."
Now visit File Manager > Add Source > None.
Now type http://srp.nu/ when prompted.
Click on "Done."
Type "SuperRepo" in the empty bar and click the OK button.
Go back to the Kodi home screen and choose the Add-ons menu.
Select the "Install from Zip File" option.
Find the "SuperRepo" option and click on it.
Proceed to download the repository's zip file.
After the process completes, go back to the Kodi home screen.
Go to Settings > Add-ons > Get Add-ons > SuperRepo all.
Find the IPTV Stalker add-on from the repository and proceed to install it.
Once done, you can now use this add-on to watch DirecTV on Kodi outside the US.
---
Which is the best method to watch DirecTV US abroad? A VPN!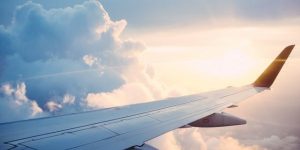 While you've got many options to change your IP location for unblocking DirecTV, the best one remains using a VPN.
It's because VPNs not only mask your IP address but also provide tons of security features to keep you anonymous. This anonymity is not only necessary to secure your online privacy but also to evade content restrictions.
While services like DirecTV frequently block VPNs as they know users would be using such strategies to evade content blocking, a robust VPN service dodges all such blocks. They leave no chances of your real IP leak online, thus eliminating the possibilities of you using a VPN.
On the other hand, web proxies and free VPN lack thorough protection to your online security. They can not only leak your real IP location online but also fail to unblock restricted content due to limited features, such as a limited number of servers.
Also, these services often provide little to no protection from web trackers and advertisers. Indeed allowing you to unblock DirecTV streaming at your place permanently; when they're free to use, they need to choose an alternate method for a living, which is monetizing your data in most cases.
As for Smart DNS, you don't face any security threats like data monetization or web tracking. But you get no online security either. That's because Smart DNS services offer no data encryption. Nor do they offer any IP masking.
What they do is a simple rerouting of your DNS queries. While this feature can serve as a workaround for content unblocking, it's not a permanent solution. Your real IP address and location remain visible online.
Thus, you only have a 50% chance of achieving long-term success in accessing blocked content. If you interact with robust services, you might continue to face geoblocking.
Using VPN with DirecTV
Pros:
Robust security with data encryption
Thorough anonymity as it hides your IP
Ensures uninterrupted content unblocking with multiple servers
Protects against ISP throttling and web tracking
Can evade firewalls
Cons:
Requires app installation
---
Using Smart DNS to access DirecTV abroad
Pros:
No app installation required
No setup required
Fast speed
No need to switch servers to choose a location
Cons:
No data encryption
Cannot bypass firewalls
Likely to fail in content unblocking
Vulnerable to web tracking
Cannot protect against ISP throttling
So, you see, if you want to permanently unblock DirecTV streaming at your place, nothing else would serve you the best than a robust VPN.
Yes, like with a VPN, on top of your regular devices, you can watch DirecTV on Apple TV, Amazon Fire Stick, Roku, Xbox, AT&T TV, Samsung Smart TV, and several other streaming devices using a top SmartDNS service.
But, with the latter, you do not get any security or privacy benefits. Also, SmartDNS services do not work with all streaming platforms, whereas top VPNs work with all.
---
What about the payment method to subscribe to DirecTV?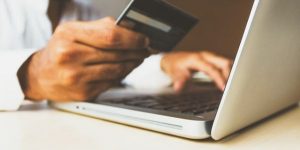 Now that you know everything regarding unblocking DirecTV, there's one more step to it.
If you're a US-resident or already have subscribed to DirecTV, then skip this section.
But, if you live outside the USA and want to create an account on this service, you might face a problem. That is, setting up a payment method.
As you know that DirecTV is a paid service, you not only have to reside in the USA to subscribe to it but should also have a US payment method available to subscribe to this service.
It seems like another check on restricting the services to the US only.
But you can bypass this limitation too.
Fortunately, we now have several online services that facilitate non-US internet customers in purchasing services from the US. They do so by offering US payment methods.
Two of these services are usunlocked.com and privacy.com. These services get you a US billing address together with a virtual credit card that you can load from your existing accounts.
So, if you're a non-US resident and wish to subscribe to DirecTV, here's how to proceed.
Subscribe to any of the services like usunlocked.com and get yourself your US payment details.
Connect to a US server on your VPN (this will change your online location).
Head on to the DirecTV website or app and proceed to create an account. Since the site will see your IP address as a US one, you won't face troubles at this stage.
Enter the required information and type your virtual US billing details when asked to set up payment methods.
Proceed to complete the registration.
And that's it! You can now enjoy uninterrupted access to DirecTV outside the US just like a US subscriber.
Conclusion
We now come to the end of our extensive guide on how to access DirecTV outside US. As you see, it isn't tricky to continue streaming your favorite media on DirecTV whether you live in the US or move abroad. However, it is neither so trivial.
You need to be a little careful about the methods you select to unblock DirecTV abroad. The more secure and robust our method is, the greater your chances of enjoying uninterrupted DirecTV streaming.
So, we urge you to choose a reliable VPN service provider before you start streaming DirecTV regardless of your device. In fact, you should still use a VPN for DirecTV streaming even when you're in the USA to protect your online privacy.
If you face any trouble while trying to watch VPN with any of our recommended methods, especially VPNs, feel free to share with us via your comments.
FAQs
DirecTV and DirecTV are almost the same media broadcast platforms. However, the differences lie in their availability and the subsequent subscription plans. Briefly, DirecTV is the typical subscription-based satellite TV offering about 145-315 channels. It's available for relatively costlier pricing plans. Whereas DirecTV NOW is the internet-based streaming version that is available for a cheaper cost. However, you get a somewhat limited number of channels here – roughly 60-120.
For sure. You can use the same VPN to unblock Netflix, Hulu, iPlayer, or any other platform you want. Just make sure that your VPN does unblock these platforms. (Although, if it can unblock DirecTV, it will most certainly unblock other streaming sites too.)
Fortunately, DirecTV supports almost all major devices to let you enjoy streaming on any device you want. All it requires is an iPhone or iPad running on iOS 11 or above, an Android phone or tablet running on Android 6 or above, and any Windows or Mac computer. Also, you can watch DirecTV on Amazon Kindle too. More simply, you can watch DirecTV on your smart TV. Just make sure that you don't stream on more than five devices since the maximum simultaneous number of connections that DirecTV allows on a single account is five devices.
Simply subscribe to a service like usunlocked.com to get a US billing address. Then, connect your VPN to get a US online location. After that, you'll face no problems in registering yourself on DirecTV like a US resident.
As far as VPNs are legal in your country, using VPNs to watch DirecTV outside the US isn't illegal. Though it might be a violation of DirecTV terms of service, your account may face some restrictions. Yet, you can avoid this problem by ensuring you use a robust VPN.