In this day and age, passwords have become hard to remember owing to a large number of subscriptions. You cannot use the same passwords for different services because it risks cyberattacks. Fortunately, Google Chrome does not need us to remember all the passwords. The web browser saves the passwords, which makes it easier to recover to retrieve a lost account. Furthermore, even if a user has multiple devices, all the passwords can be accessed with either of those gadgets, provided that all of them are synced with Chrome.
So, if you have lost the passwords and want to view Chrome saved passwords, this guide is for you. You might also want to manage your Chrome passwords for better security. We will break the process down into simple steps to help you recover a lost account. Let's get right to it.
How to see Google Chrome saved passwords on the desktop?
The interface of Google Chrome remains the same for all desktop operating systems. Be it macOS, Windows, Linux, or even ChromeOS, the steps to retrieve passwords remain the same.
Let's take a look at the steps that need to be followed to retrieve the list of usernames and passwords.
1. Open the Chrome Application on the desktop and click on the "profile icon" at the top right corner of the windows. You can also click on the three dots next to the profile icon.

2. Find the settings on the list that appears after clicking on the vertical ellipsis, which is the third last option on the list. You can also access settings by writing "chrome://settings" in the search bar.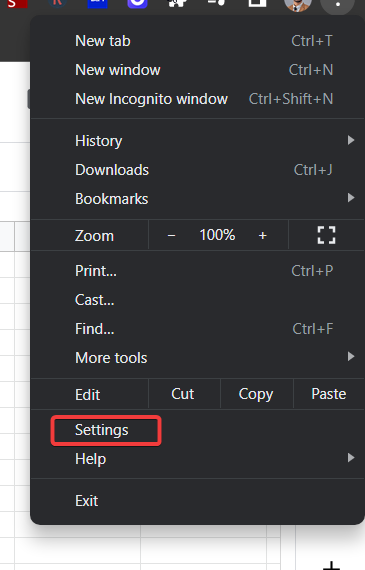 3. Click on the second option, "Autofill."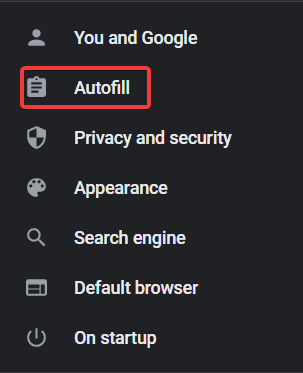 4. Select "Passwords."

5. It will open a list of all the websites that you have permitted Chrome to save. Scroll down the list and find the websites whose passwords you are looking to retrieve. Click on the "eye" icon on the right side to reveal the password.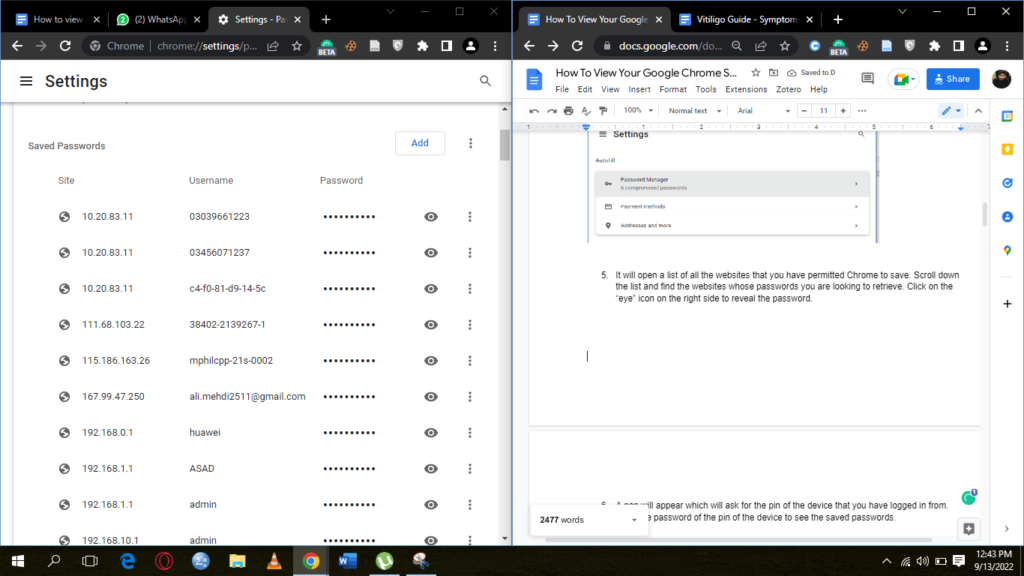 6. A pop will appear, asking for the pin of the device you have logged in from. Enter the password of the pin of the device to see the saved passwords.

7. You can click on the "eye" icon again to hide the passwords.
Where are my saved passwords in Chrome on smartphones?
Just like the desktop, the chrome application on all smartphones has a similar interface. And likewise, the steps to retrieve a password also remain identical. Furthermore, there is not much difference between the desktop and smartphone applications of Chrome which makes the process even easier. You have to follow the given steps to view saved passwords on Chrome Android.