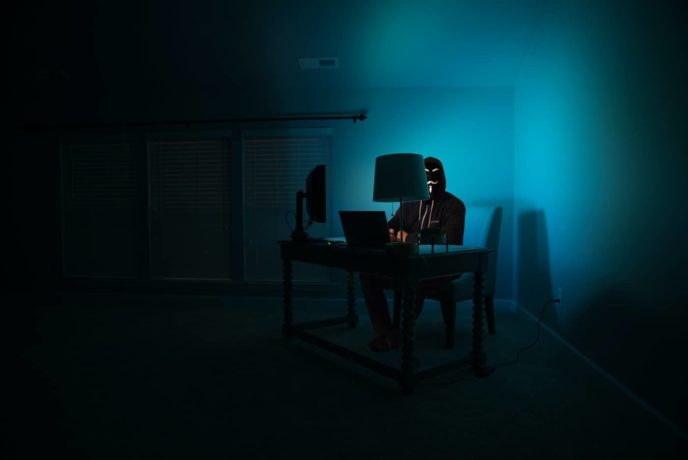 A hacker claims to have stolen sensitive data from SapphireSecure.net and KS-Hosting.com.
Either pay $93K or see your private information being handed over to police, the hacker threatens.
He also gave the platforms a third option; completely shut down your services for good.
In the modern age, the world has become a global village, thanks to the internet's presence in literally every corner. Yes, extortion and blackmailing people, businesses and, governments with sensitive information has been around for centuries.
But until a couple of decades ago, people with malicious intent had to carry out their illegal conduct in the physical world, with higher risks of getting caught and punished.
Today, because the world has become digitalized, almost all organizations and businesses depend on computer systems for regular streams.
It also has opened many doors for extortionists to steal critical data and get heavy on a larger number of individuals as well as companies for ransom. And the risks of getting caught are minimal. Cyber-criminals now can target their victims, sitting far away from them; proximity is irrelevant now in our internet-village.
A hacker has illegally acquired two pirate IPTV services' sensitive information and is threatening to expose them if the networks do not fulfill his demands.
Two UK-based pirate IPTV services got hacked
As reported by the fellow news outlet Torrent Freak, a hacker got into the security realm of two autonomous but seemingly related pirate IPTV services, SapphireSecure.net and KS-Hosting.com.
Both platforms started collapsing immediately as they began showing ransom demand messages on their homepage, signaling the breach in their security system. At the time of writing, Ks-Hosting is back to normal. But, the PrivacySavvy security team found SapphireSecure to be still down.
The hacker is threatening to share the data he collected with the police unless the service providers comply with paying $93K in bitcoin. According to the hacker's revelation, the asked amount is pirate platforms' two-week worth of income.
SapphireSecure.net Internet Protocol Television service was the first to receive the message, which reads:
"Your IPTV provider from [redacted] in the United Kingdom has not secured your details and put you at huge risk. All the databases will be shared with the police and copyright protection agencies and posted online shortly."
The message continues,
"[Name redacted] has the option to still protect his customers and himself and stop this, and there are two ways of him doing this, this is his choice and likely depends on how much he cares about his customers' data."
The message received at the KS-Hosting providers' side was also somewhat identical. Hacker has threatened the pirate IPTV platforms to reveal the alleged owner's ISP, current address if they do not meet with his ransom demand. Not only that, he will even reveal the alleged owner's former address alongside the staff members' private information.
Oddly, the hacker also offers an alternative way out to both pirate IPTV services' owner if he decides not to pay the demanded amount. The second option is to close down both services, for good, while compensating their customers by refunding the subscription fees.
No signs of giving in to the demands – Yet
Although trading via Bitcoins helps people remain anonymous in government agencies' eyes. Still, the wallets where such transactions take place remain public.
If we look at the hacker's wallet shared with pirate operators, the number of transactions done is still zero as we report the news on Feb 10, 2021.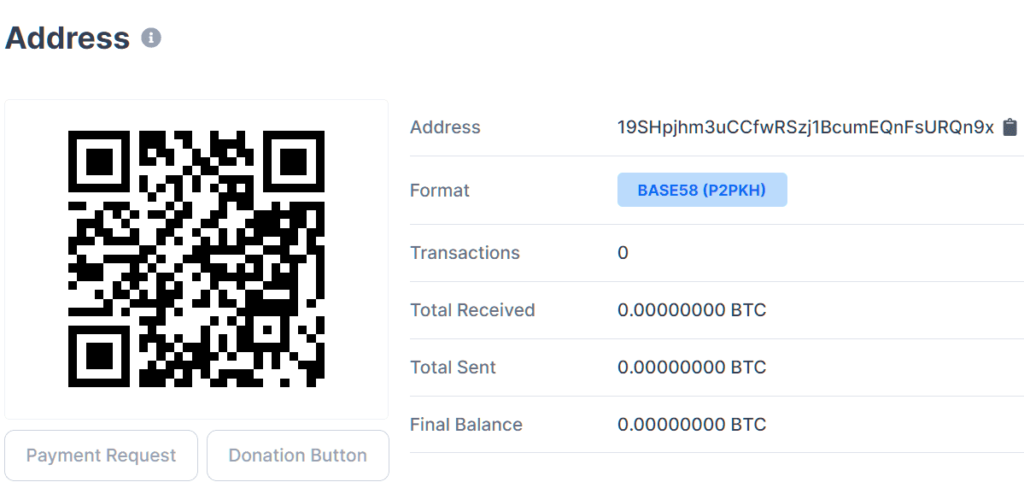 It is worth noting that this is not the first such occasion where hackers breached into the Internet Protocol Television Services (IPTV) and blackmailed them with such ransom demands.
In December 2019, two other prominent IPTV services, Helix Hosting and PrimeStreams got hacked in a week's timespan. At that time as well, the hacker demanded a hefty ransom from the services.
At the time of writing this piece, Helix Hosting IPTV services has gone down, while the latter (PrimeStreams) remains live.